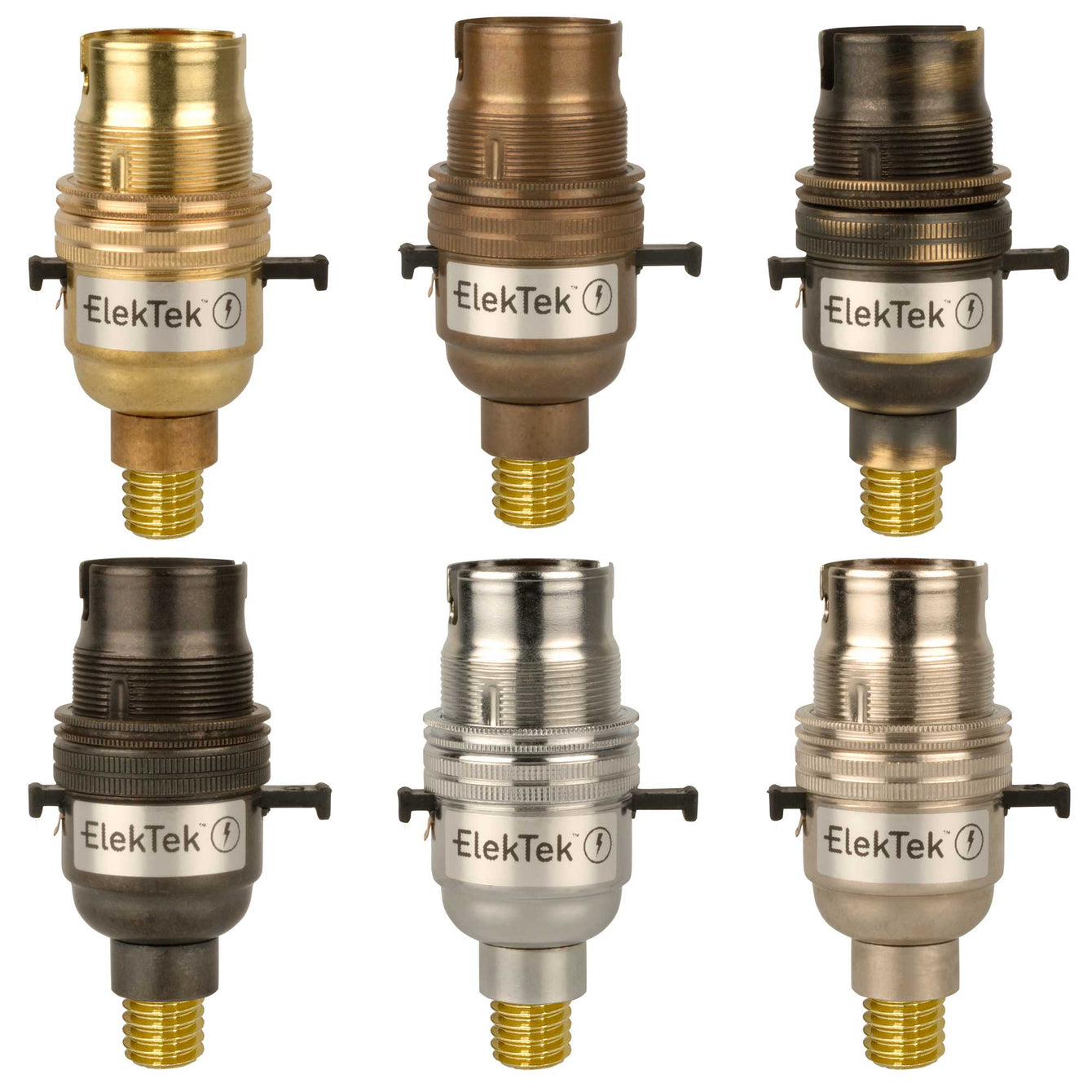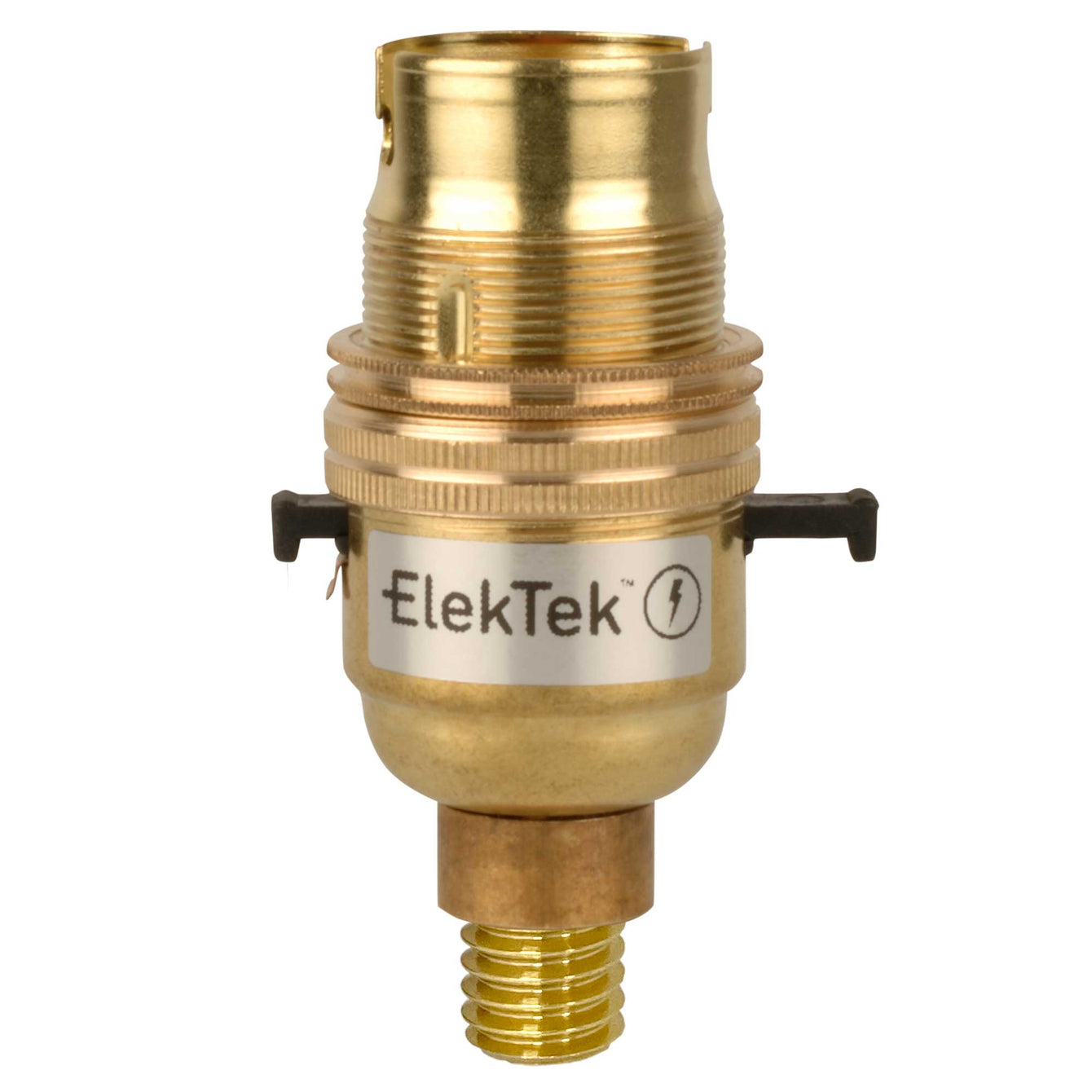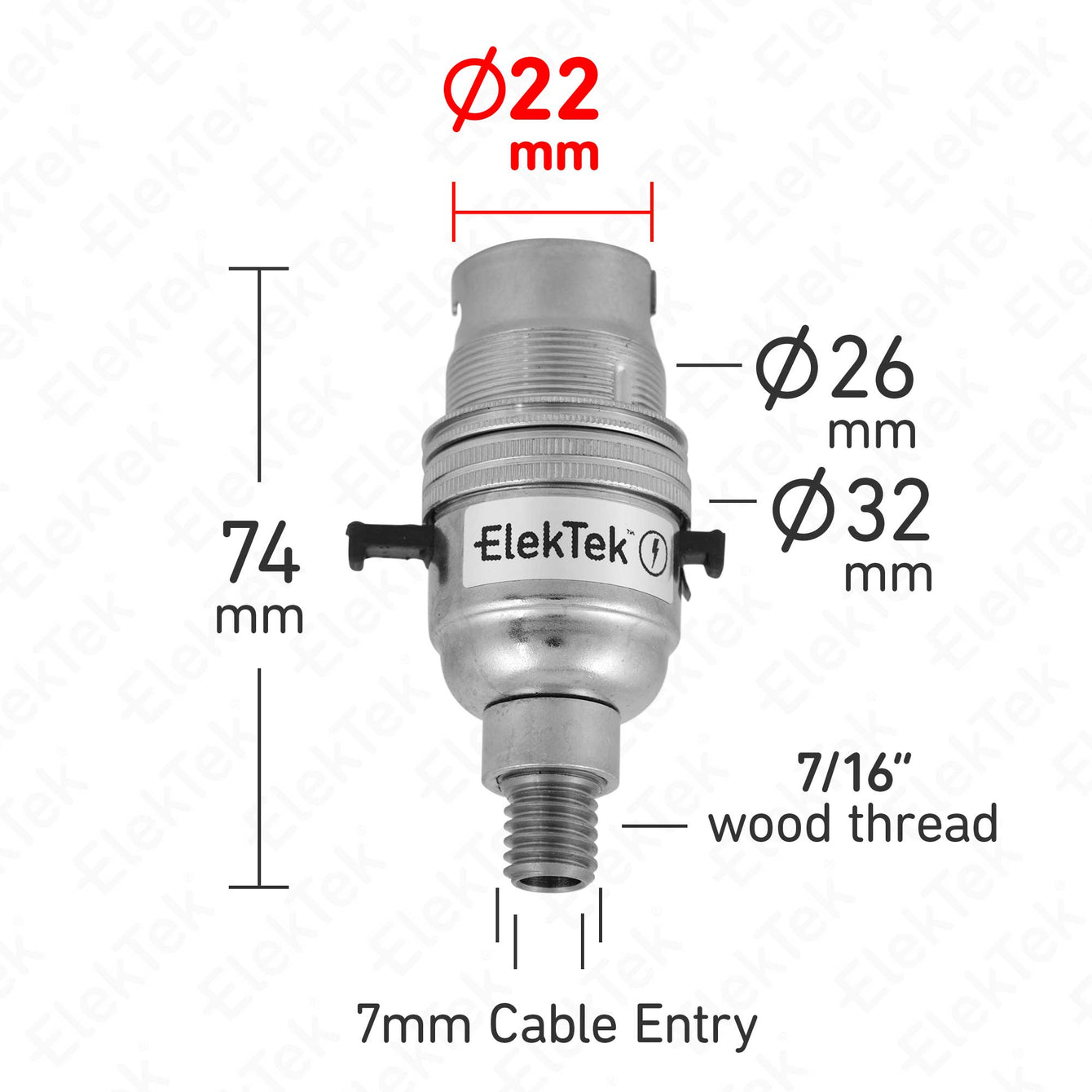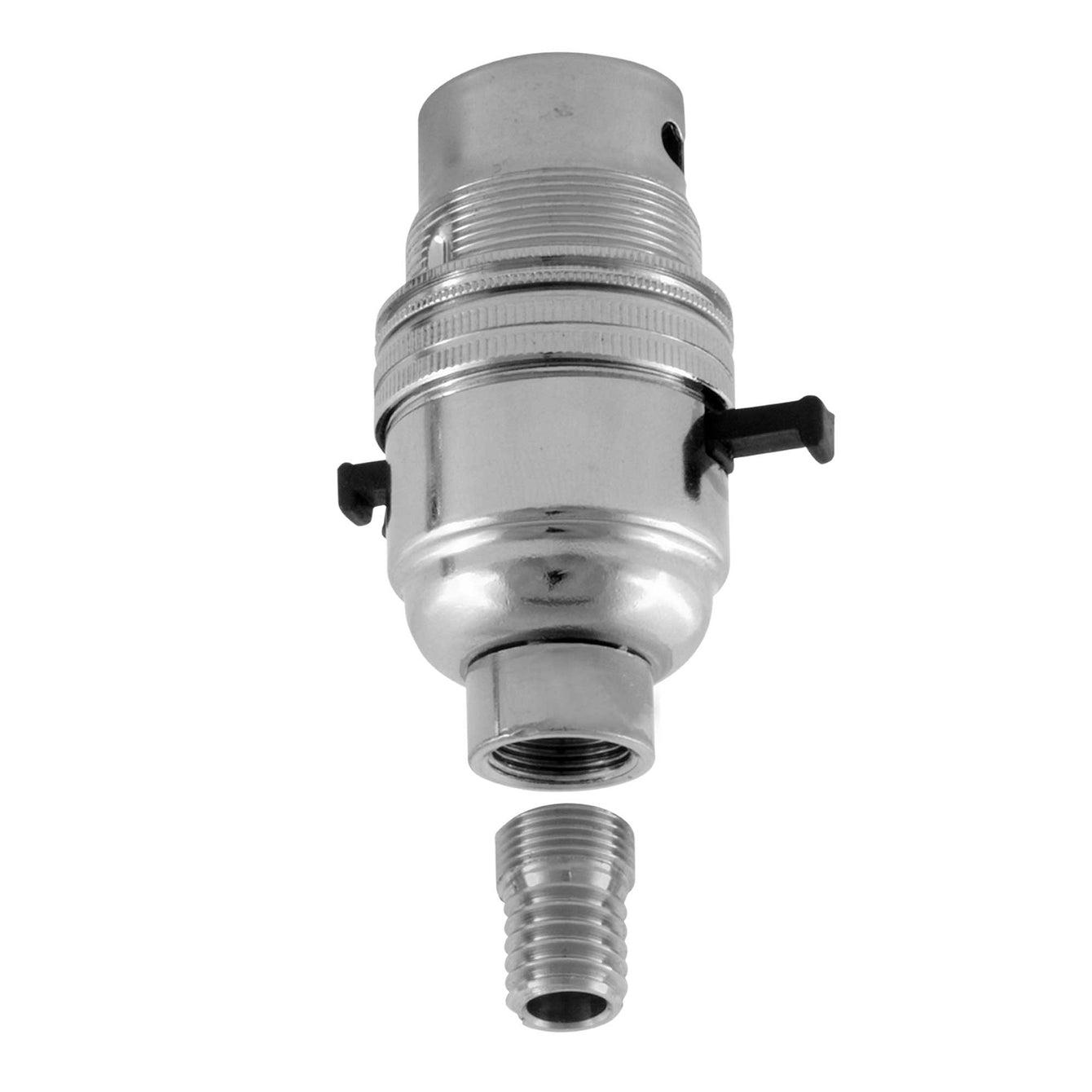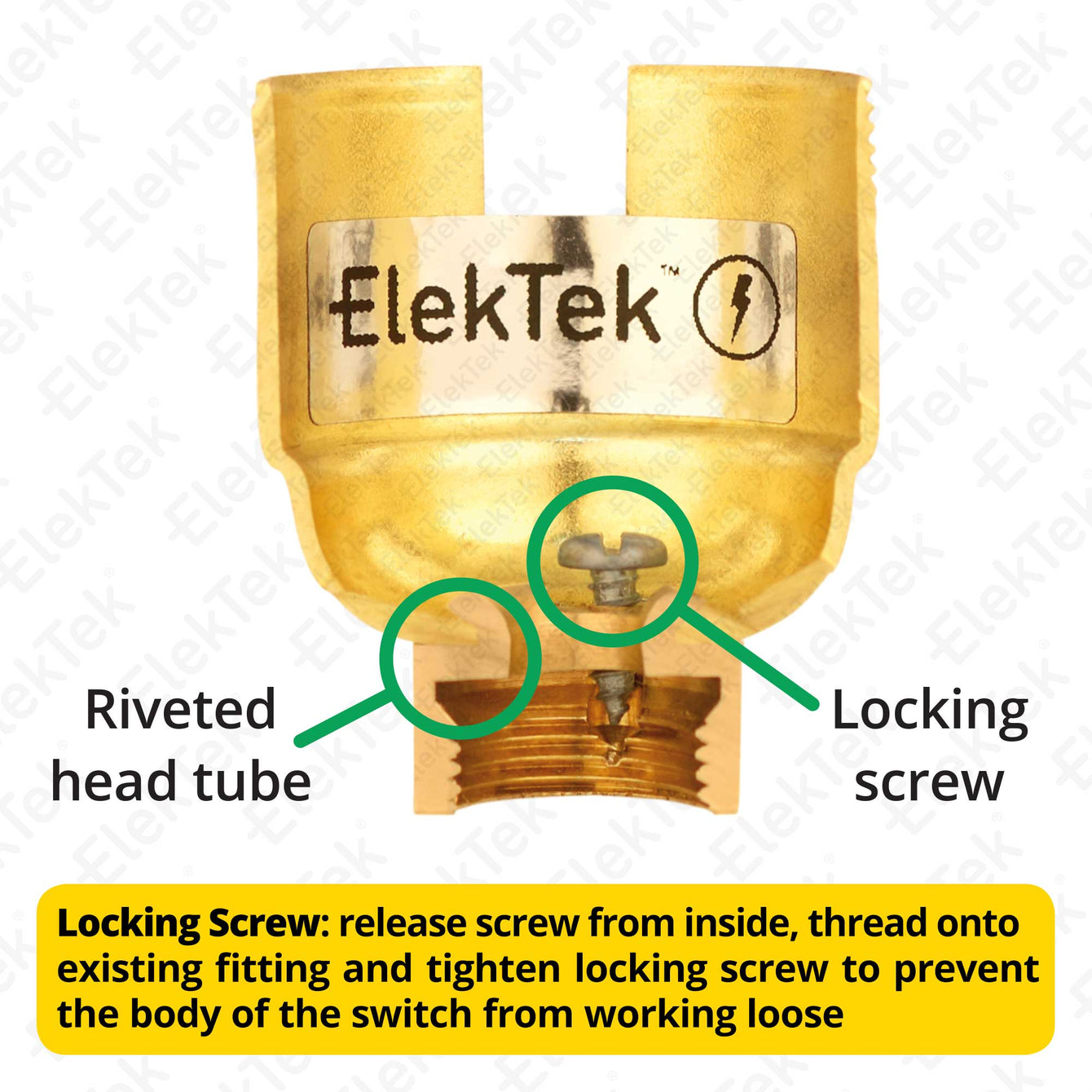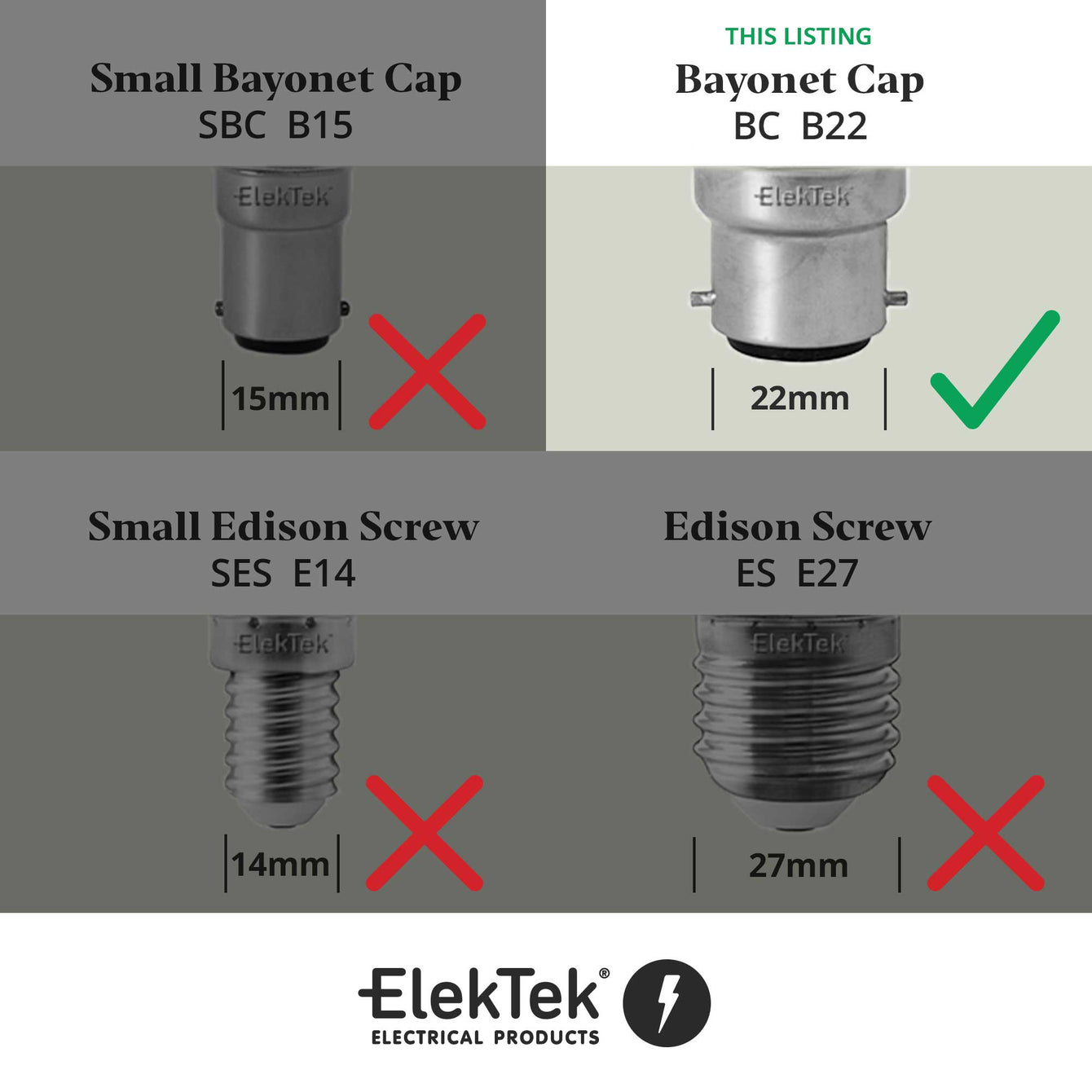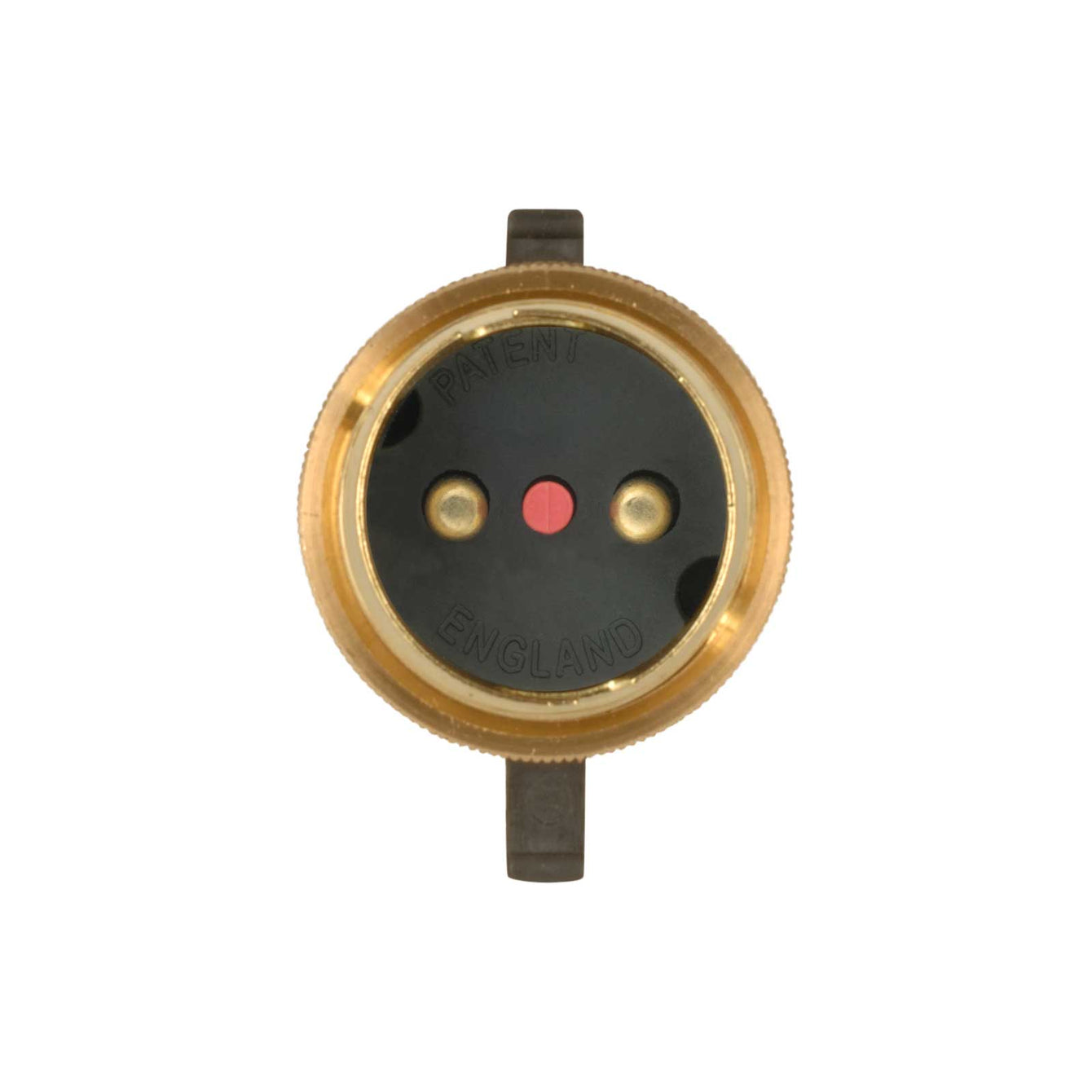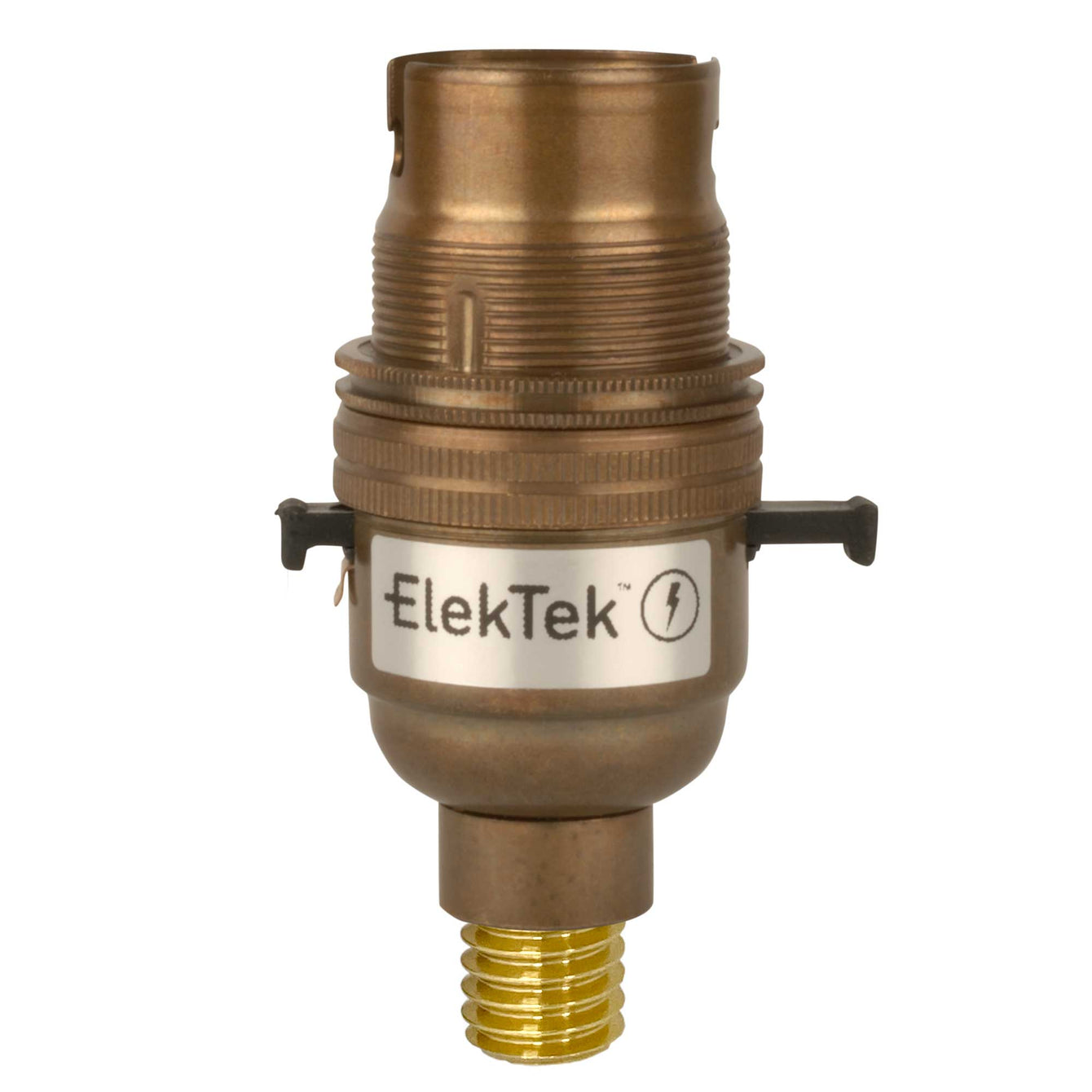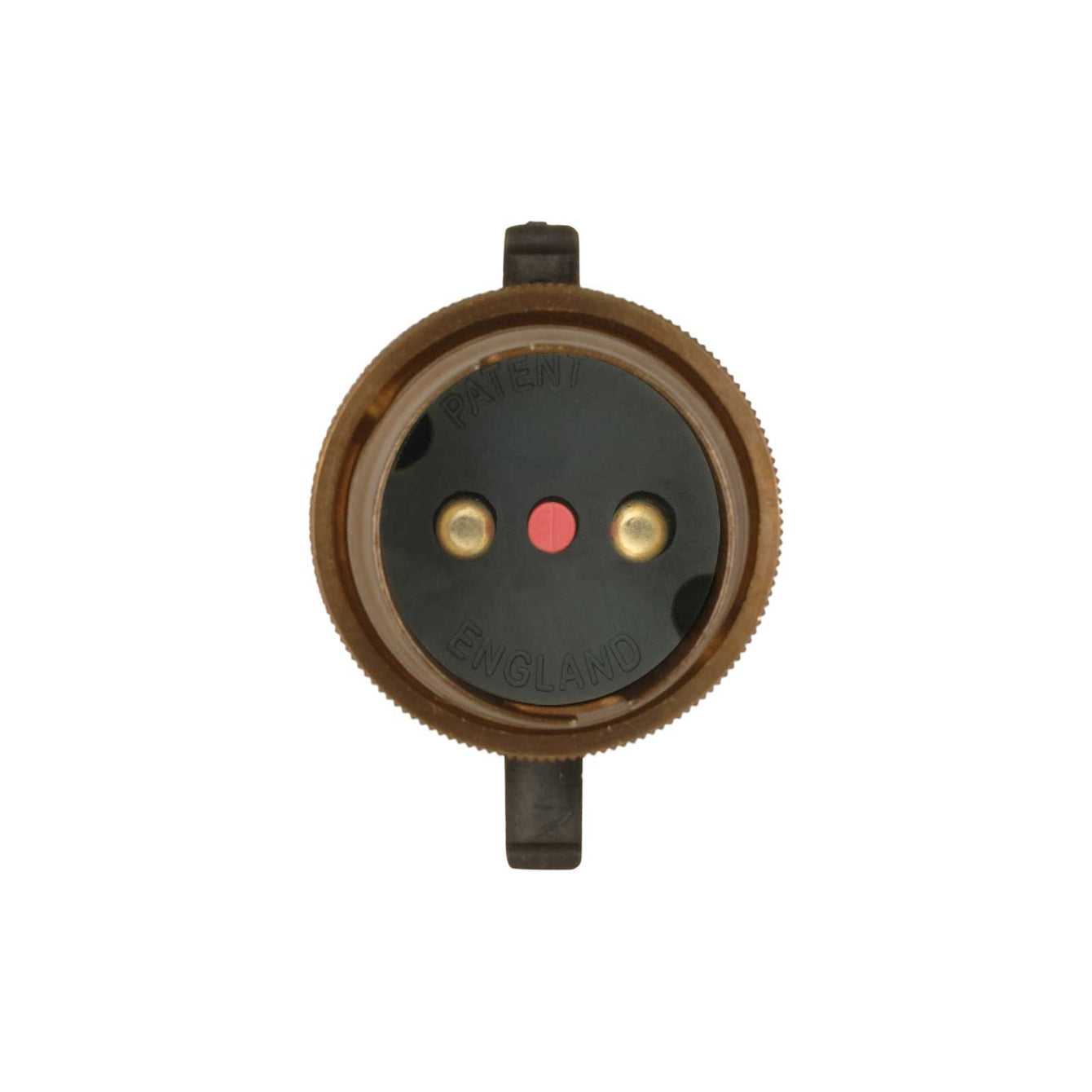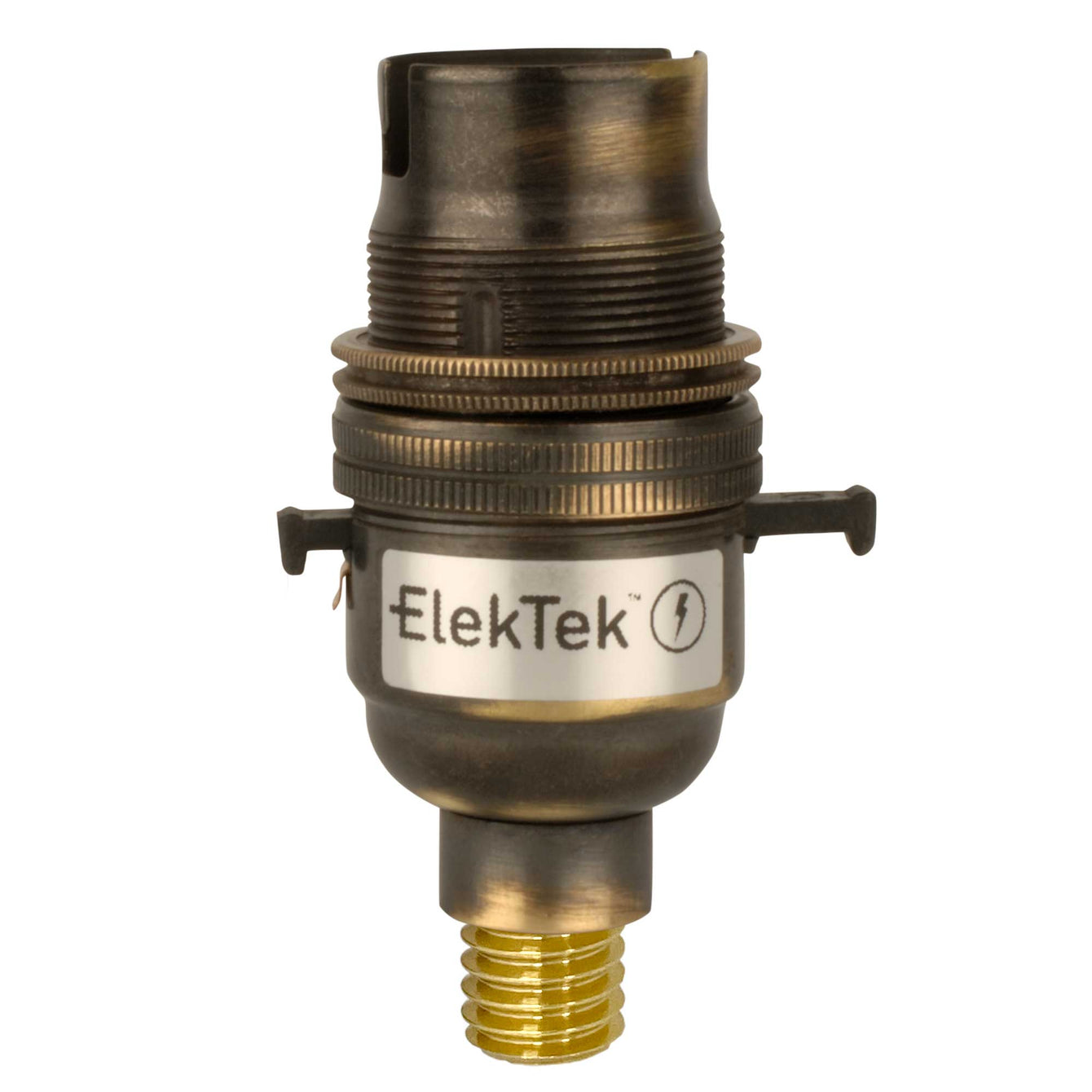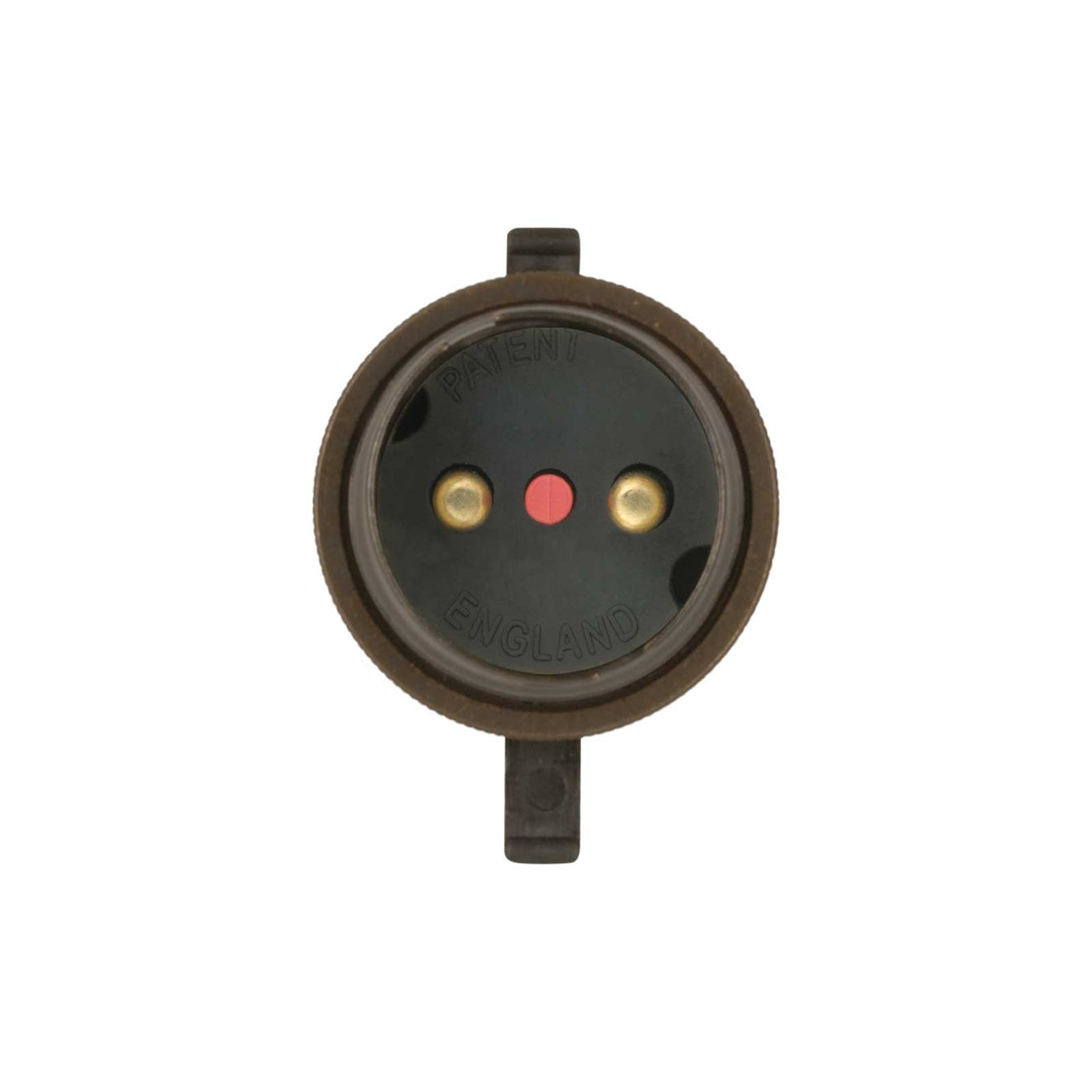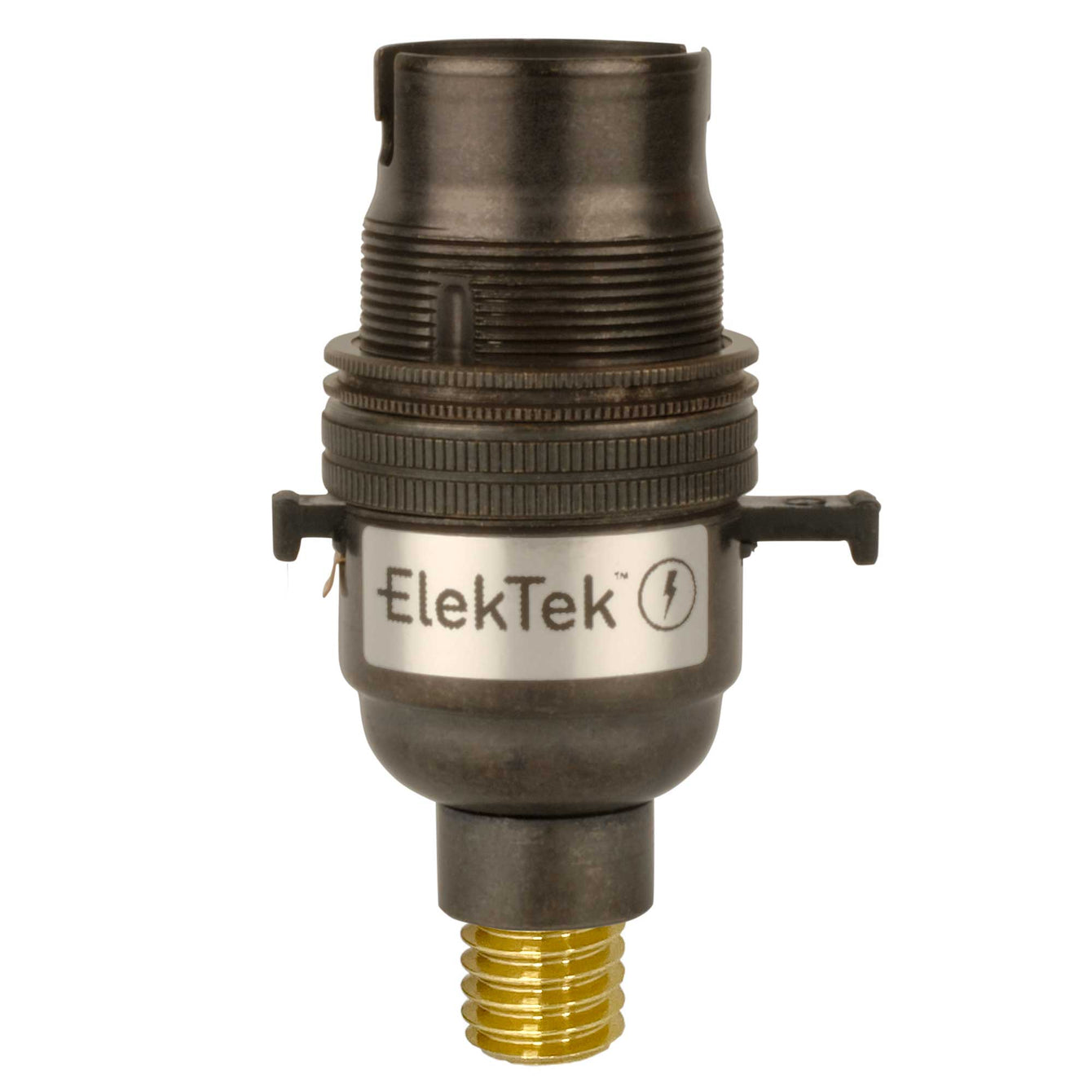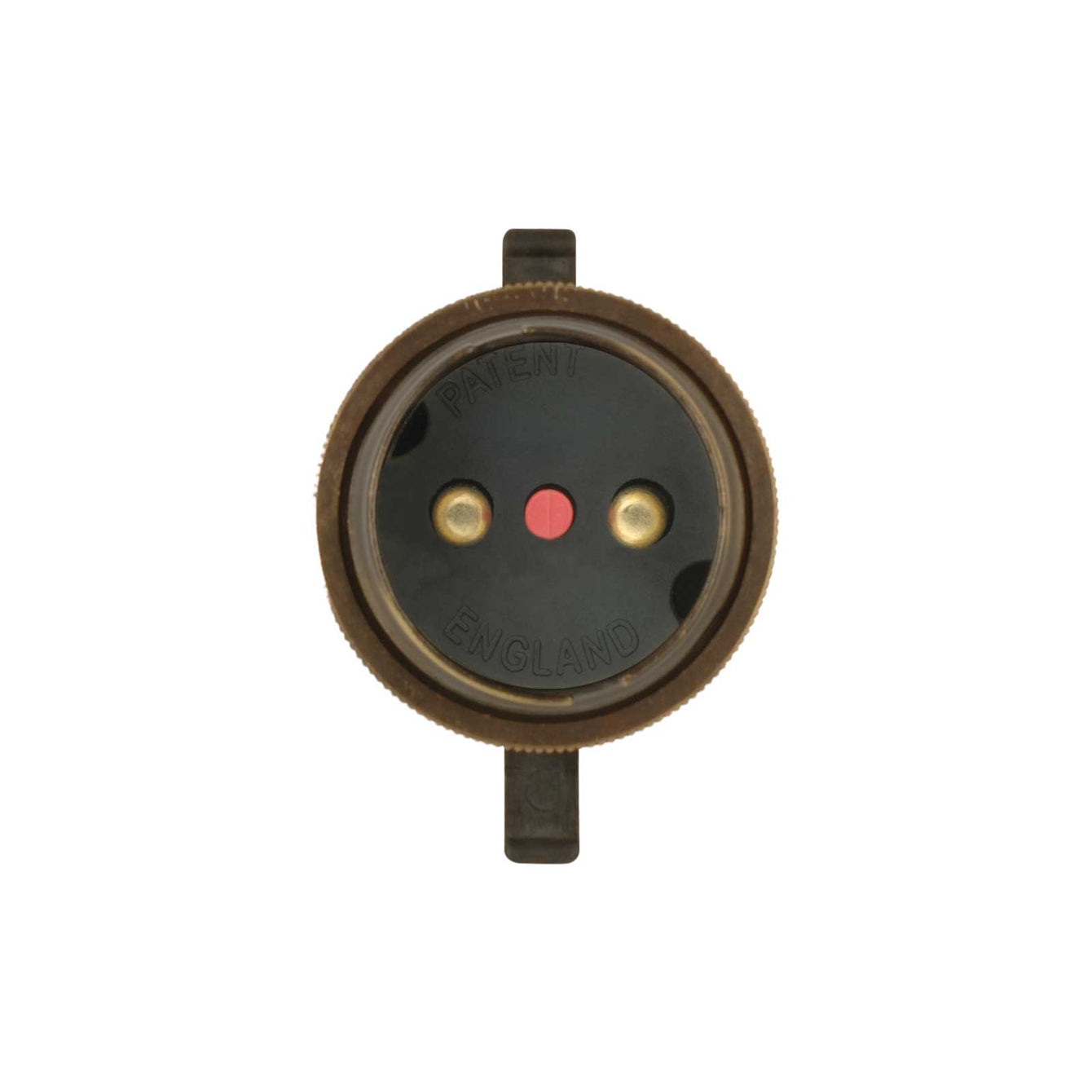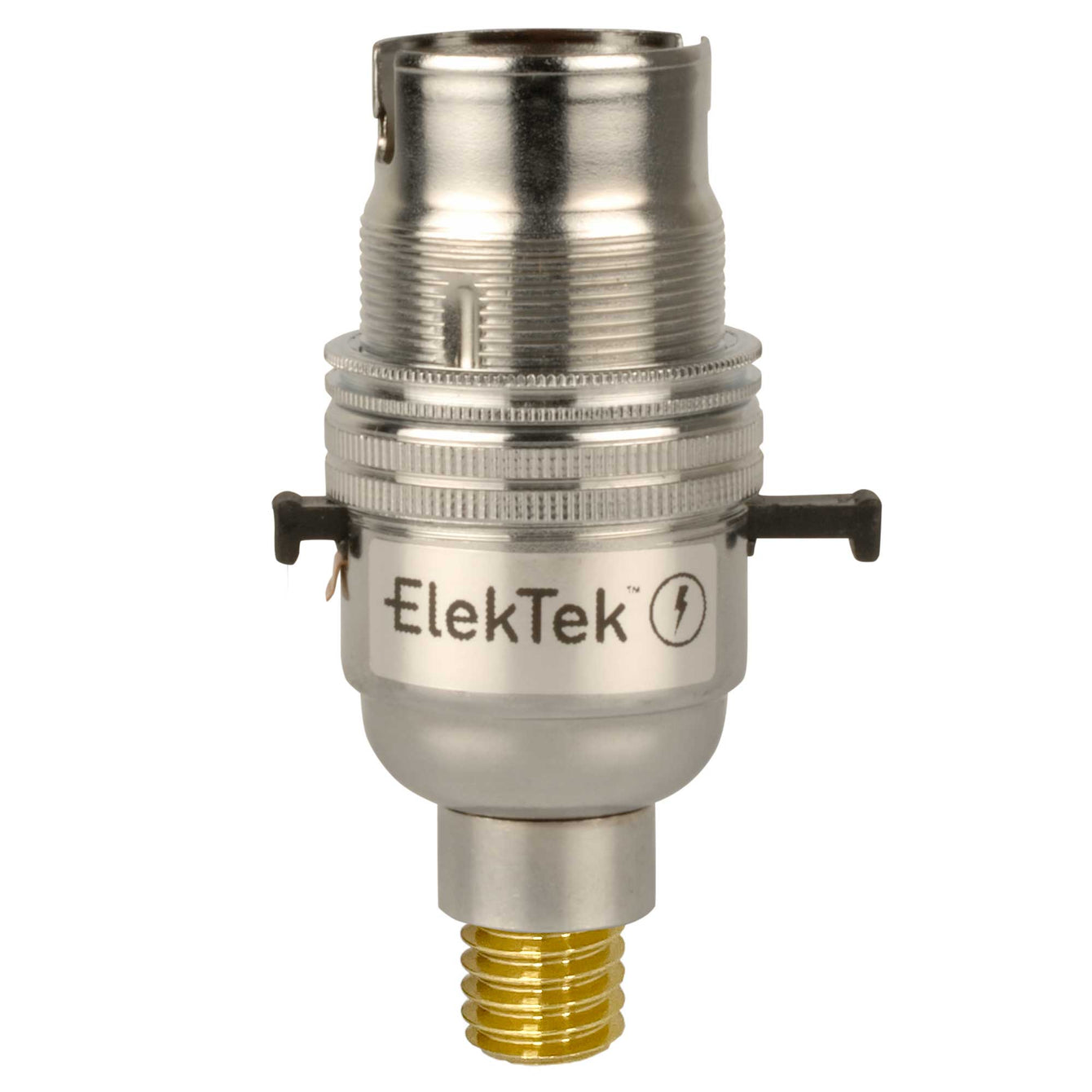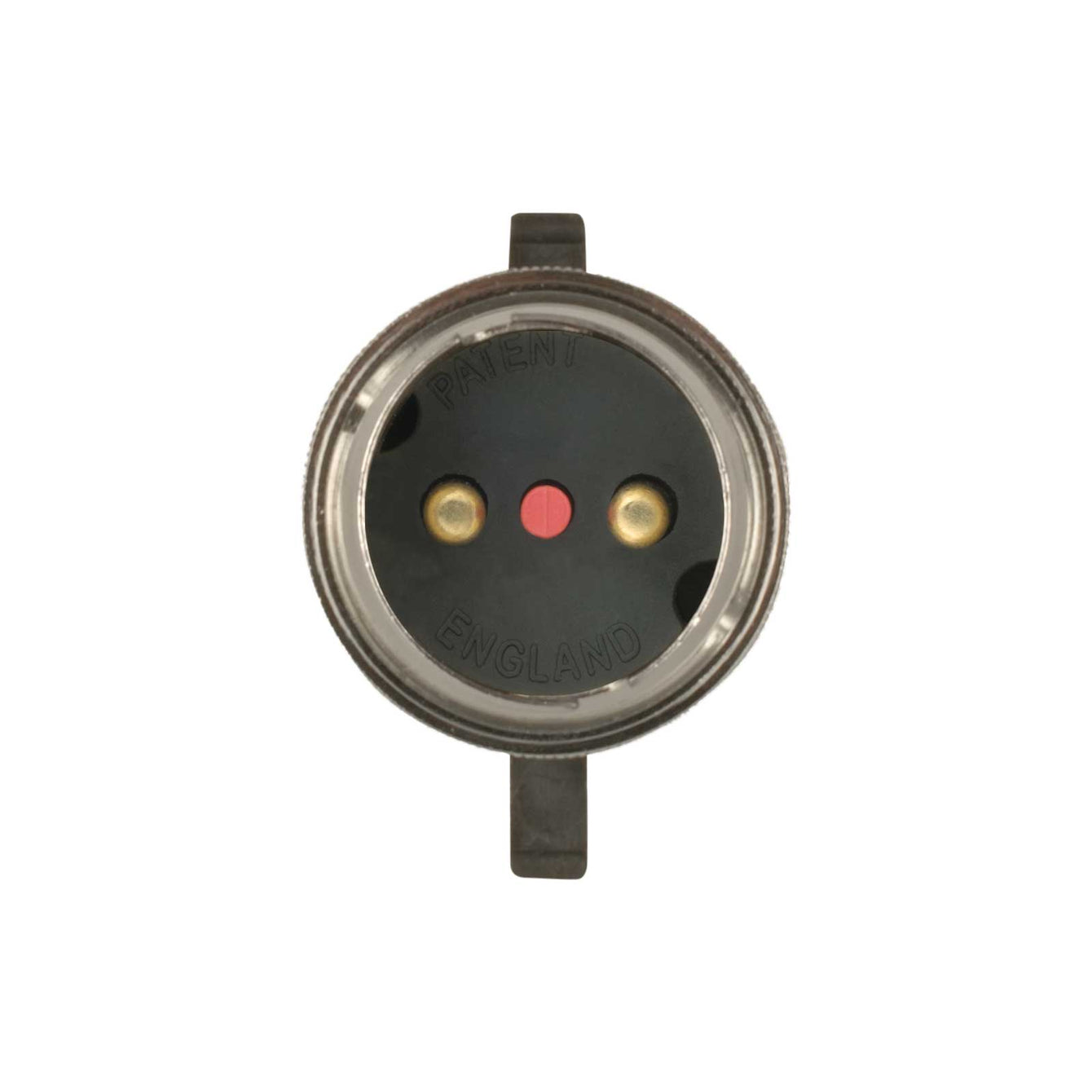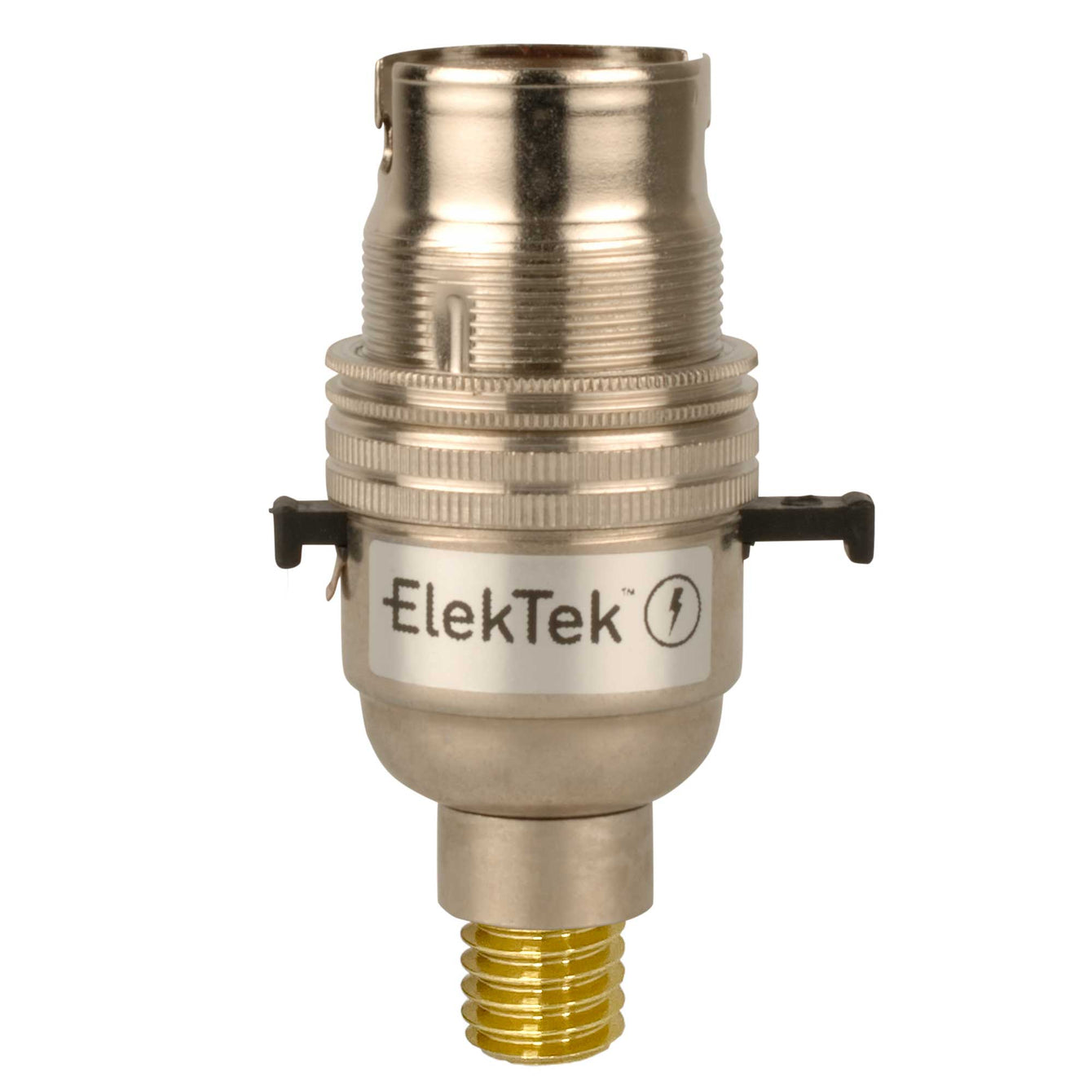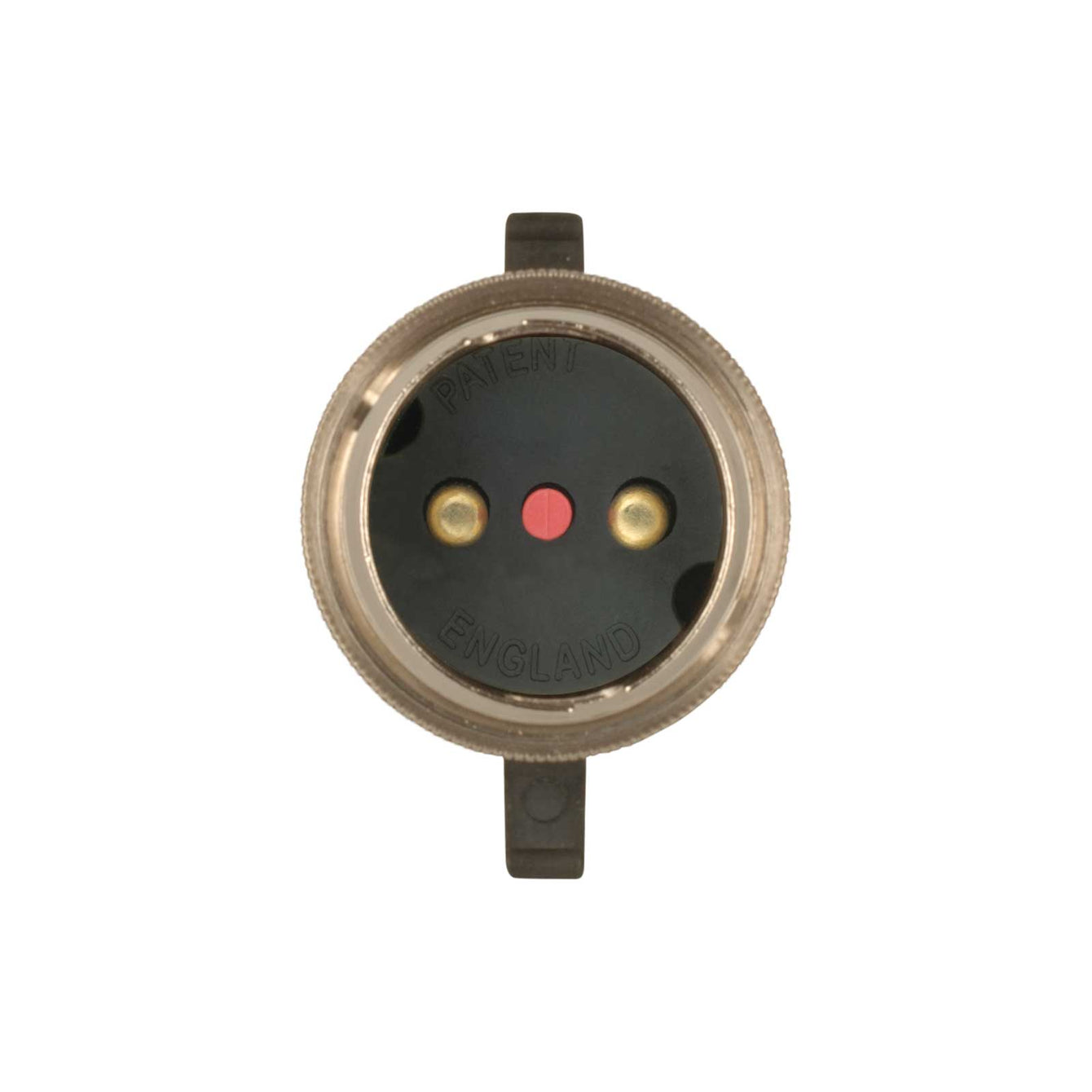 ElekTek Safety Switch Lamp Holder Half Inch Bayonet Cap B22 With Shade Ring Wood Nipple Brass
Description
Metallic Finishes available - choose your Finish.
Ideal for creating traditional lamp standards or fixing to a wooden base.
Internal locking screw mounted in a separate riveted threaded base ensuring your lighting does not come apart with use (beware of cheaper, pressed type bases that cannot carry a locking screw).
Premium product, patented design.
Quality 1/2" (26TPI) Entry Safety Switch B22 Lamp Holder
Safety Switch push-bar will not work unless a bulb is fitted
Maximum diameter 32mm
Height 61mm
Wood Nipple mounting supplied: 1/2" (26TPI) to 7/16" Whitworth (Wood thread - 10.86mm external diameter)
Aperture for Cable/Flex 7mm
For all types of B22 (22mm) Bayonet Cap Bulb
Earth terminal - Metal fittings must be earthed
Shade Ring
Flame retardant interior
Brass plunger contacts
Made in the UK
The unique safety feature ensures that whenever the bulb is removed the exposed terminal brass plungers are cut off from the live supply.
When re-assembling Safety Switch Lamp Holder after wiring, please ensure Earth Strap on switch insert sits outside of the lamp holder body as originally supplied - do not squeeze inside the lamp holder body.
This product is suitable for lighting circuits only. T2 temperature rating (220°C).
Before installing, switch off electricity at mains.
Ensure this product is earthed.
WARNING - ELECTRICITY CAN KILL - IF IN ANY DOUBT CONSULT A QUALIFIED ELECTRICIAN.