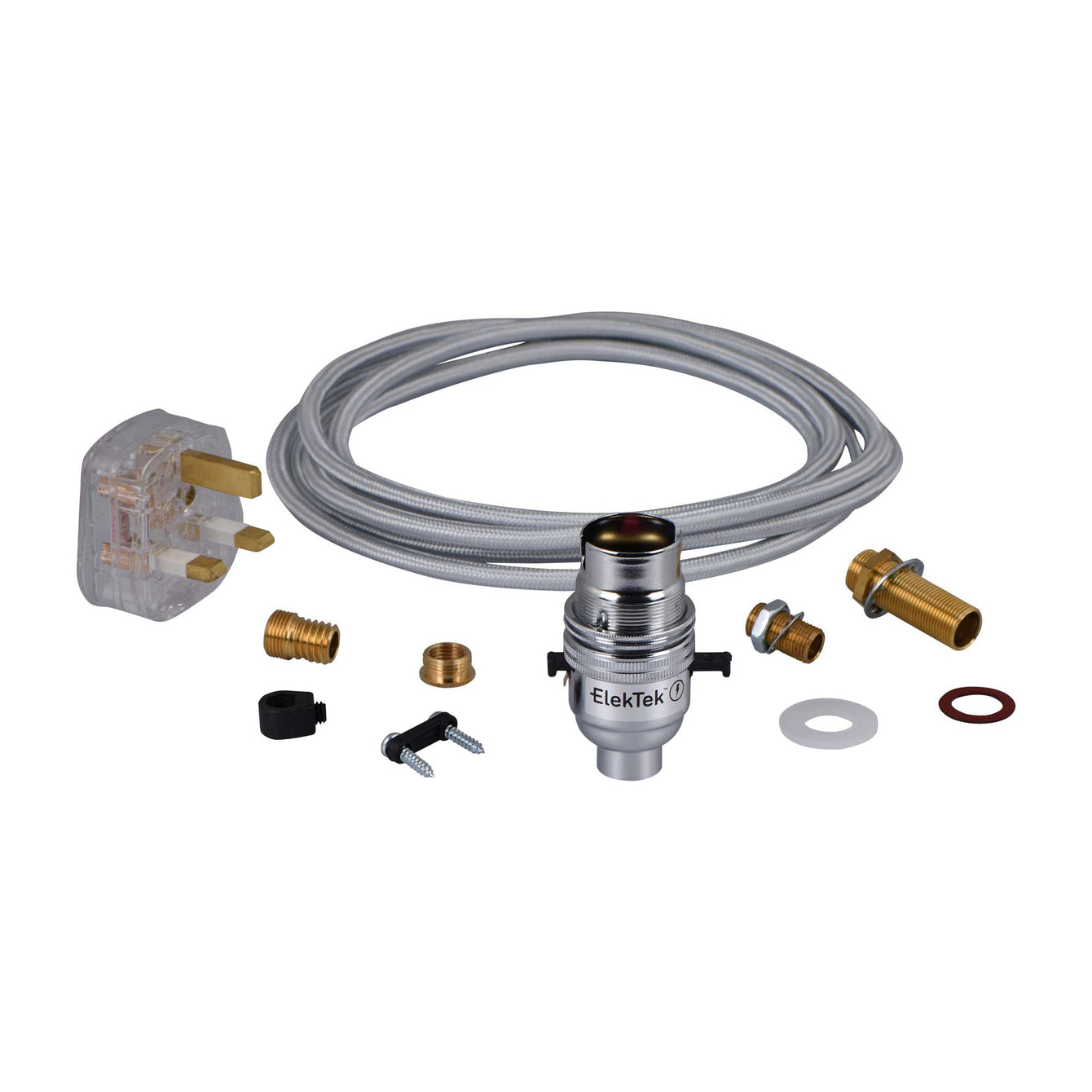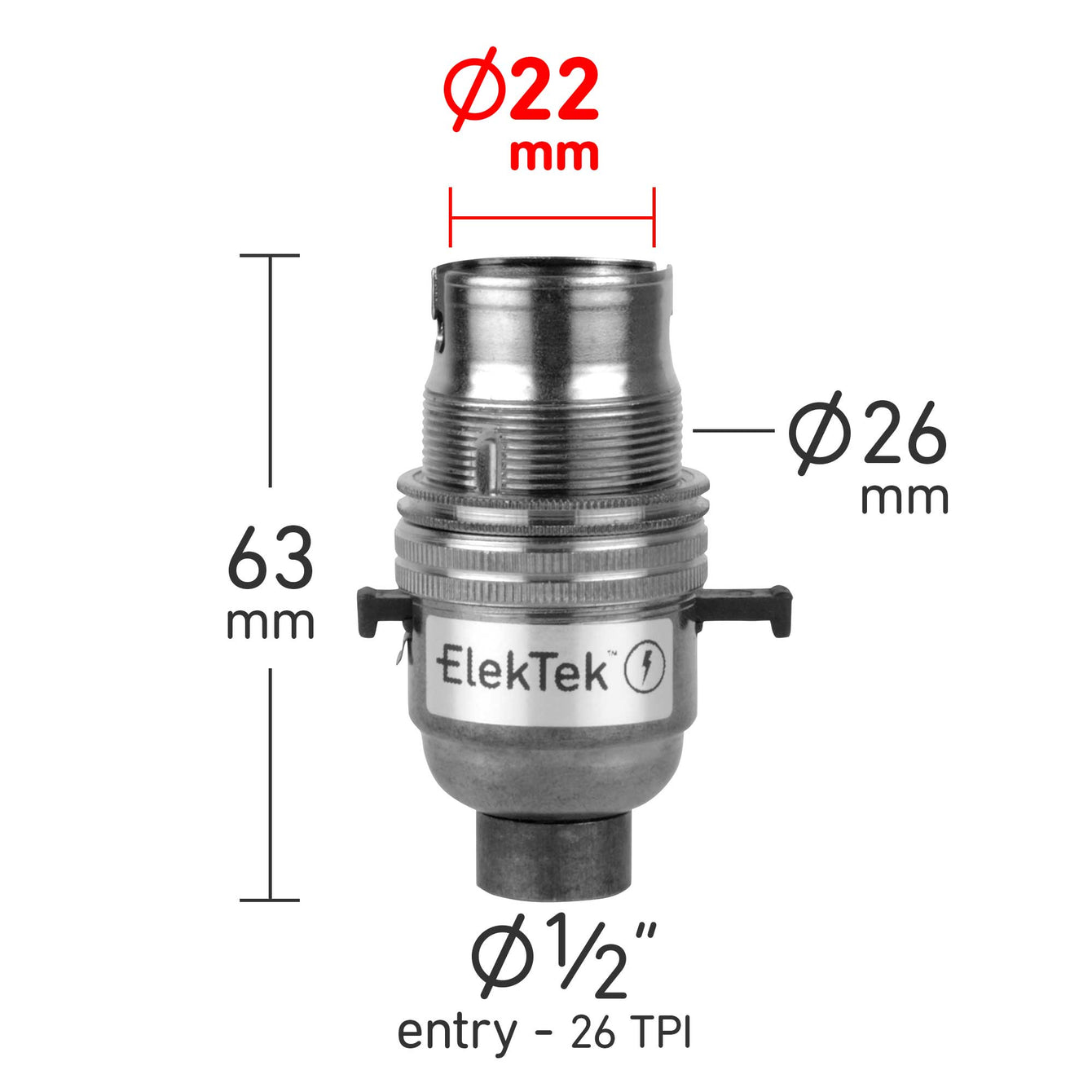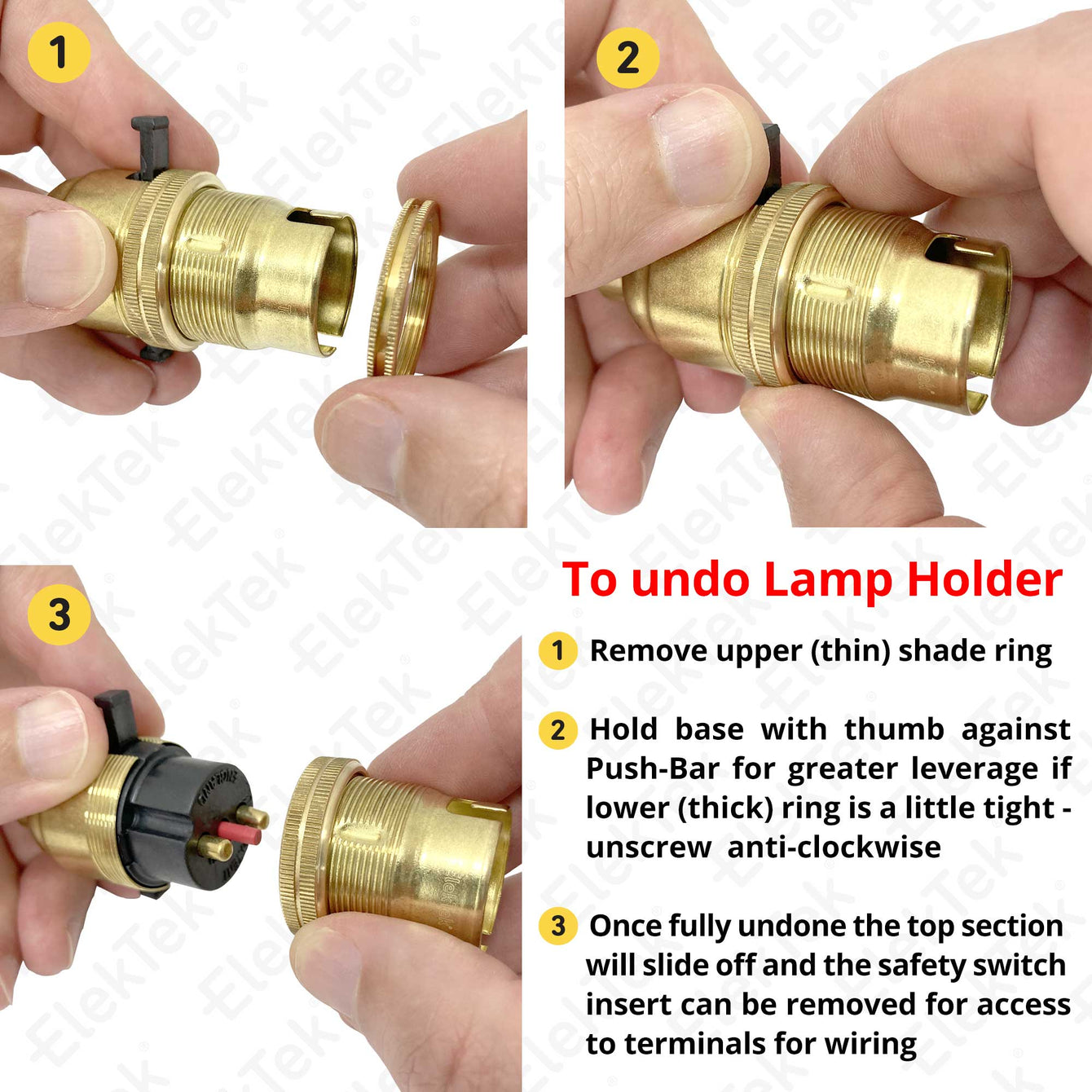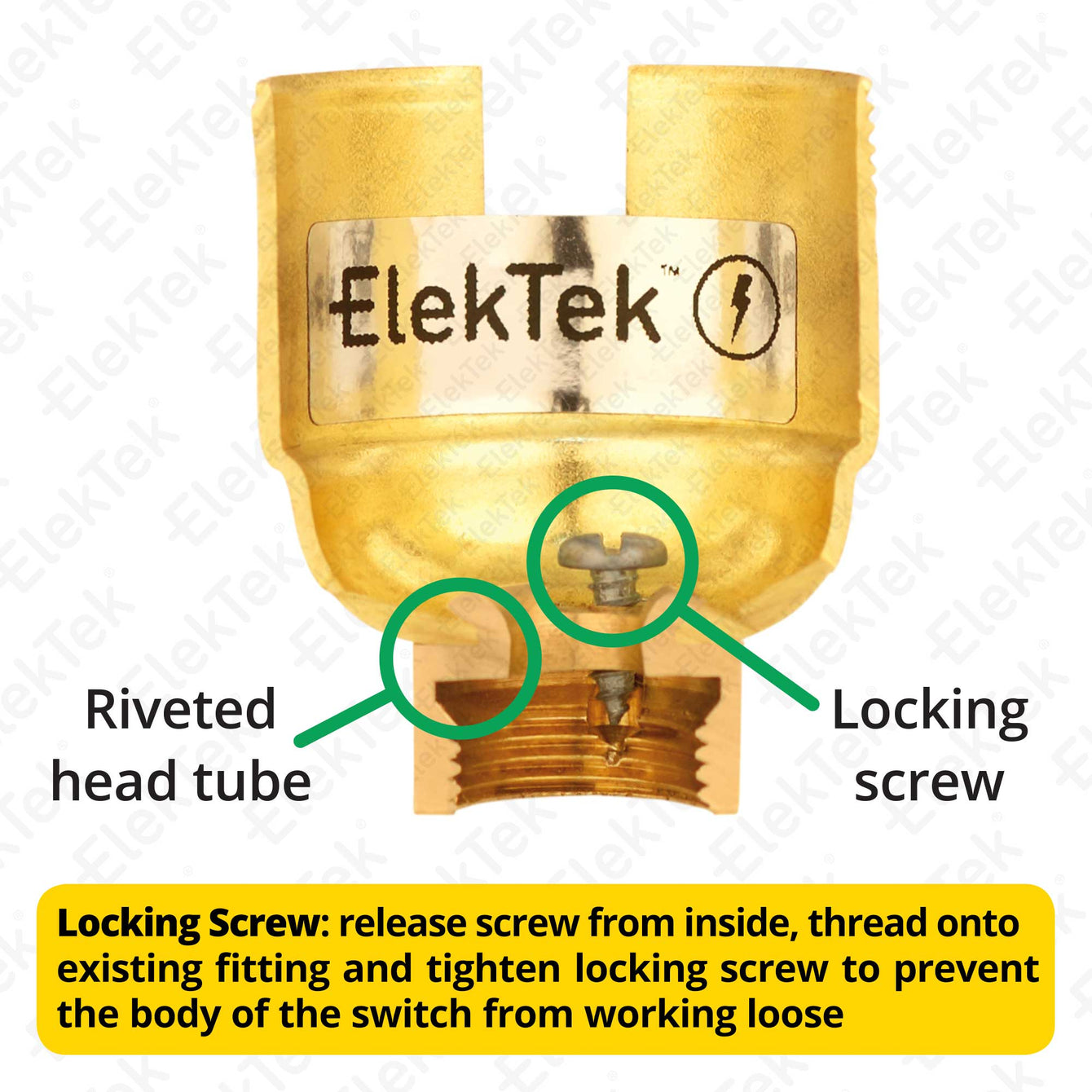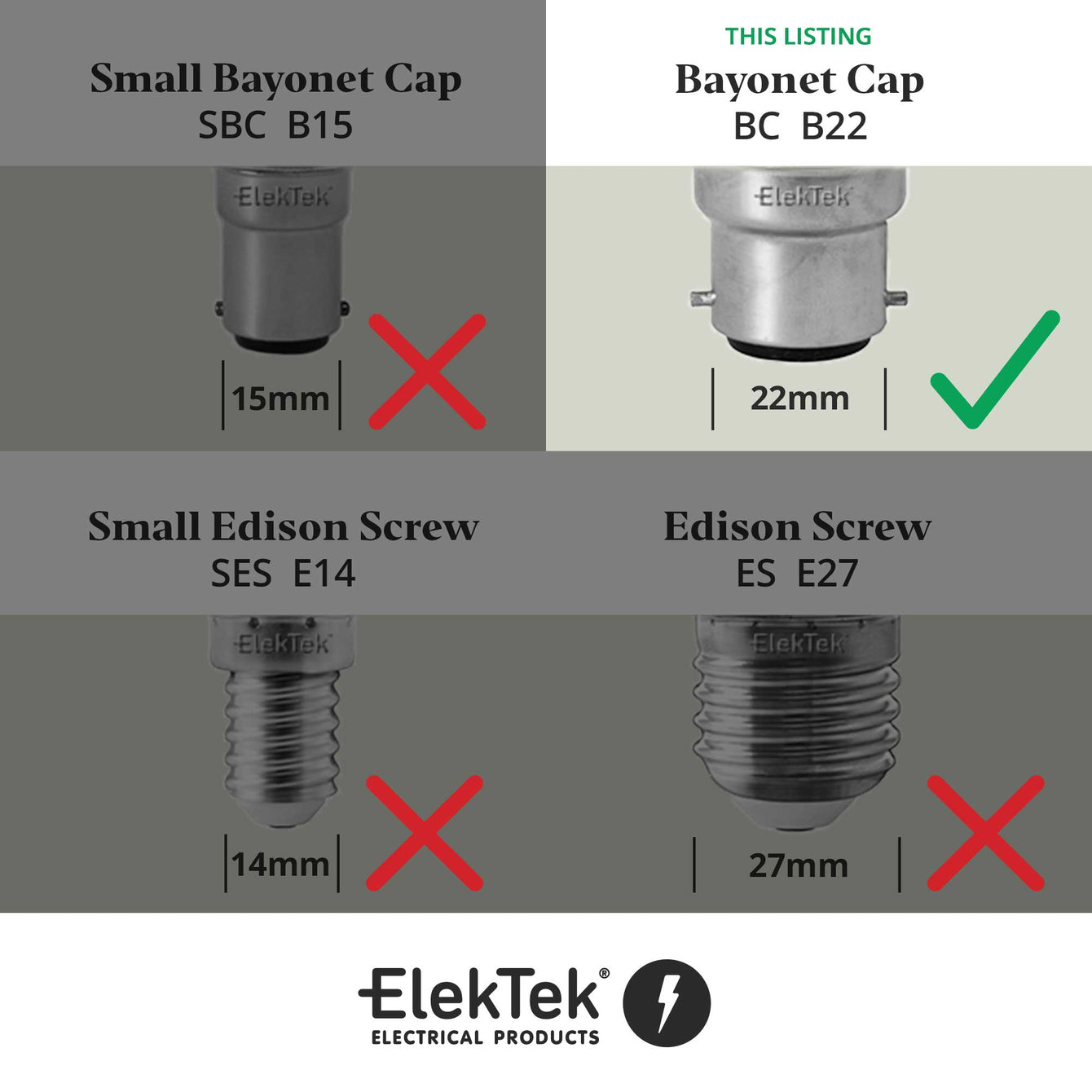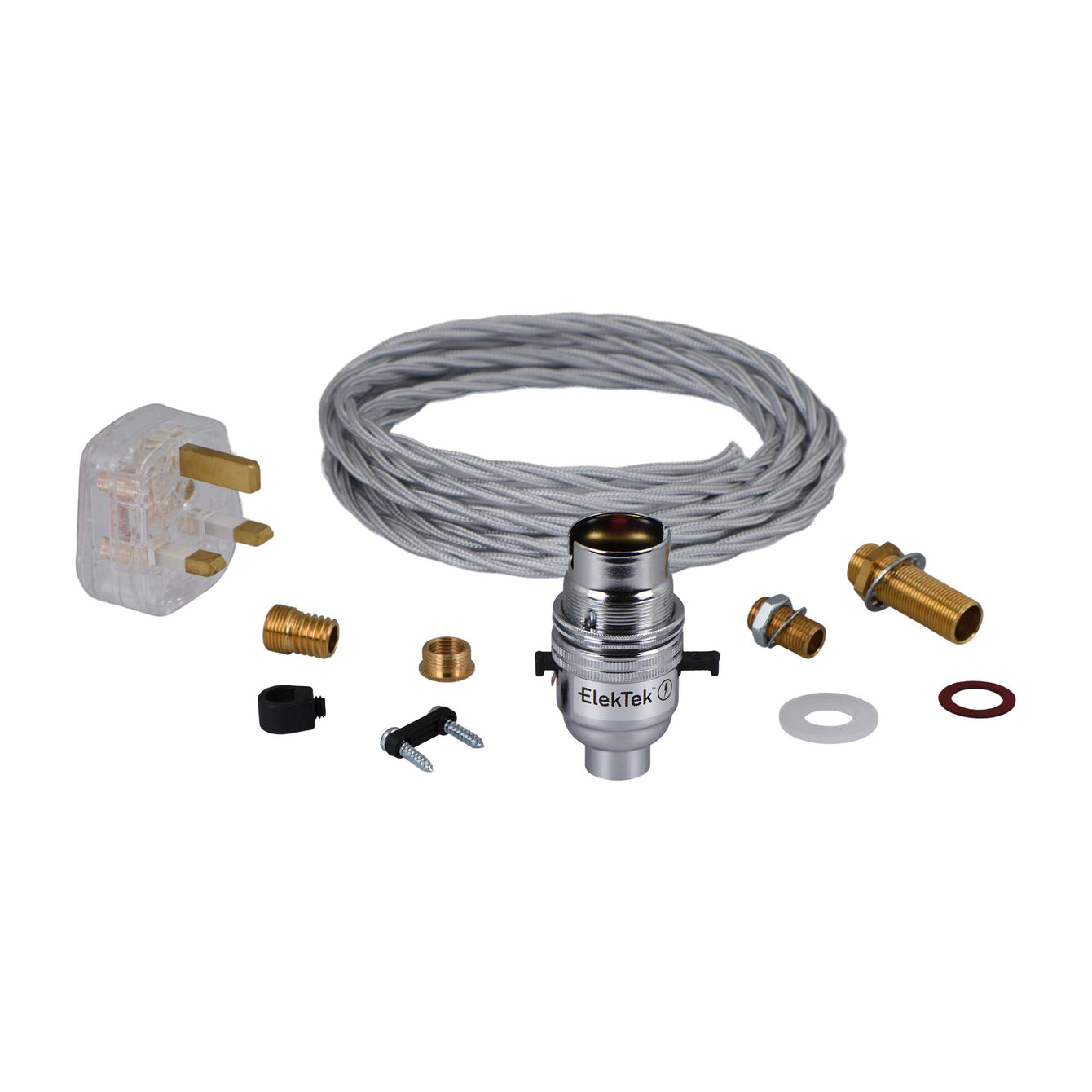 ElekTek Premium Lamp Kit Chrome Safety Switch B22 Lamp Holder with Flex and 3A UK Plug
Description
Perfect for creating a new lighting project or refurbishing an old table lamp.
EACH LAMP KIT COMPRISES:
B22 Safety Switch Lamp Kit - Round or Twisted Flex
Half inch entry, brass B22 safety switch lamp holder with shade ring (switch will not operate if bulb removed)
2.5m silver coloured, 3 core, round braided lighting flex 0.75mm
Transparent 13A plug with 3A fuse
When re-assembling Safety Switch Lamp Holder after wiring, please ensure Earth Strap on switch insert sits outside of the lamp holder body as originally supplied - do not squeeze inside the lamp holder body.
LAMP KIT ACCESSORY SELECTION
The included, comprehensive Lamp Kit Accessory Selection contains all the common parts necessary to refurbish, or create a lamp with either a ceramic/glass or drilled wooden base.
Half inch threaded tube, 38mm length
Half inch grip washer
Half inch back nut
Half Inch brass wood nipple
To ensure maximum compatibility with items requiring a smaller entry:
Half inch to 10mm brass reducer
10mm threaded tube, 20mm length
10mm grip washer
10mm back nut
PROTECTIVE COMPONENTS
Nylon washer (fits underneath product)
Fibre washer for ceramics and pottery (fit between lamp holder and thread)
Flex/cable strain relief components (required for all flex installations to lamp holders)
Black screw down flex clamp/collar with two screws for wood bases
Black through-cable clamp for flex
All electrical work should be undertaken by persons competent in the wiring and installation of these items. If in any doubt, please consult a qualified electrician.
All metal electrical fittings must be earthed; all metal ElekTek products have earth terminals where required.