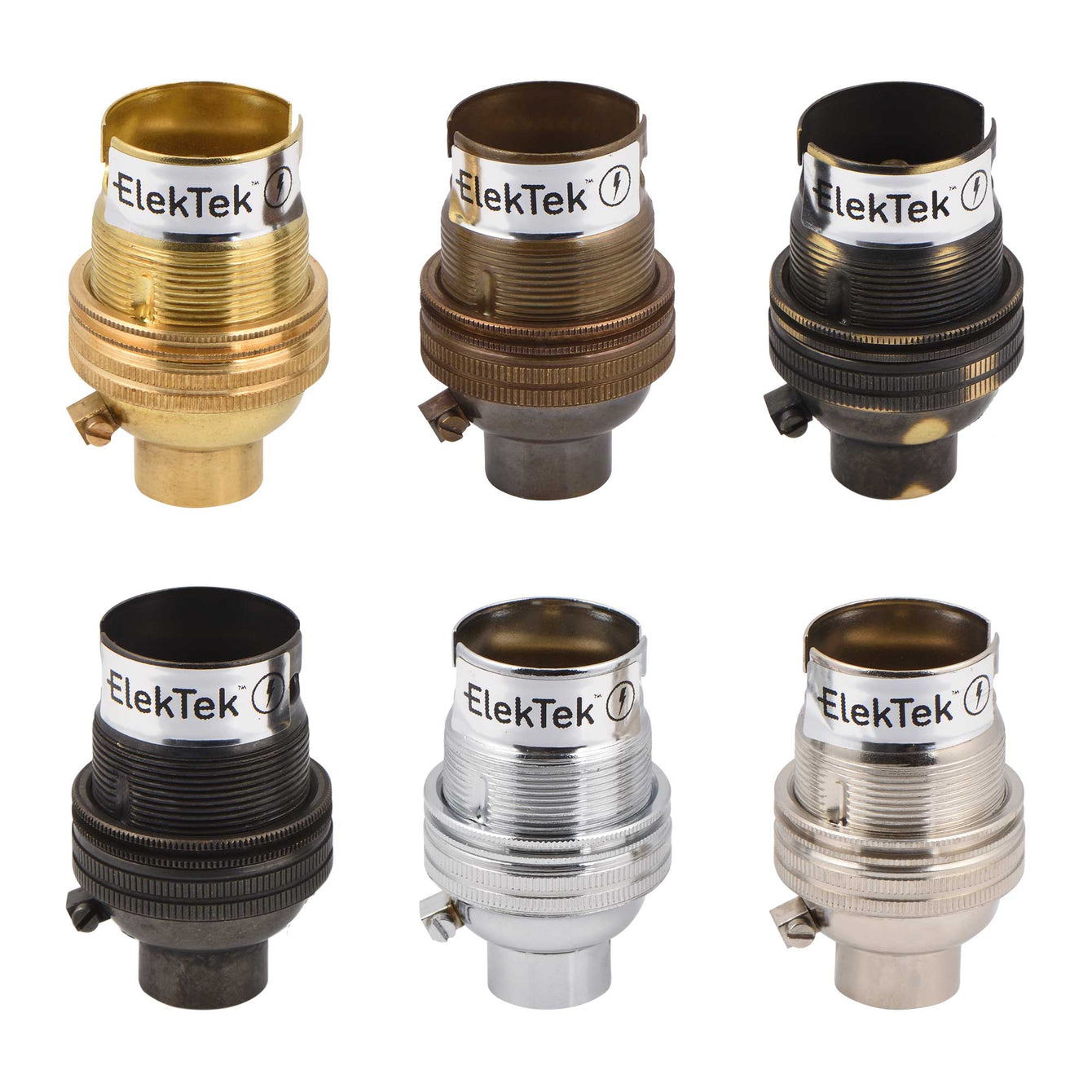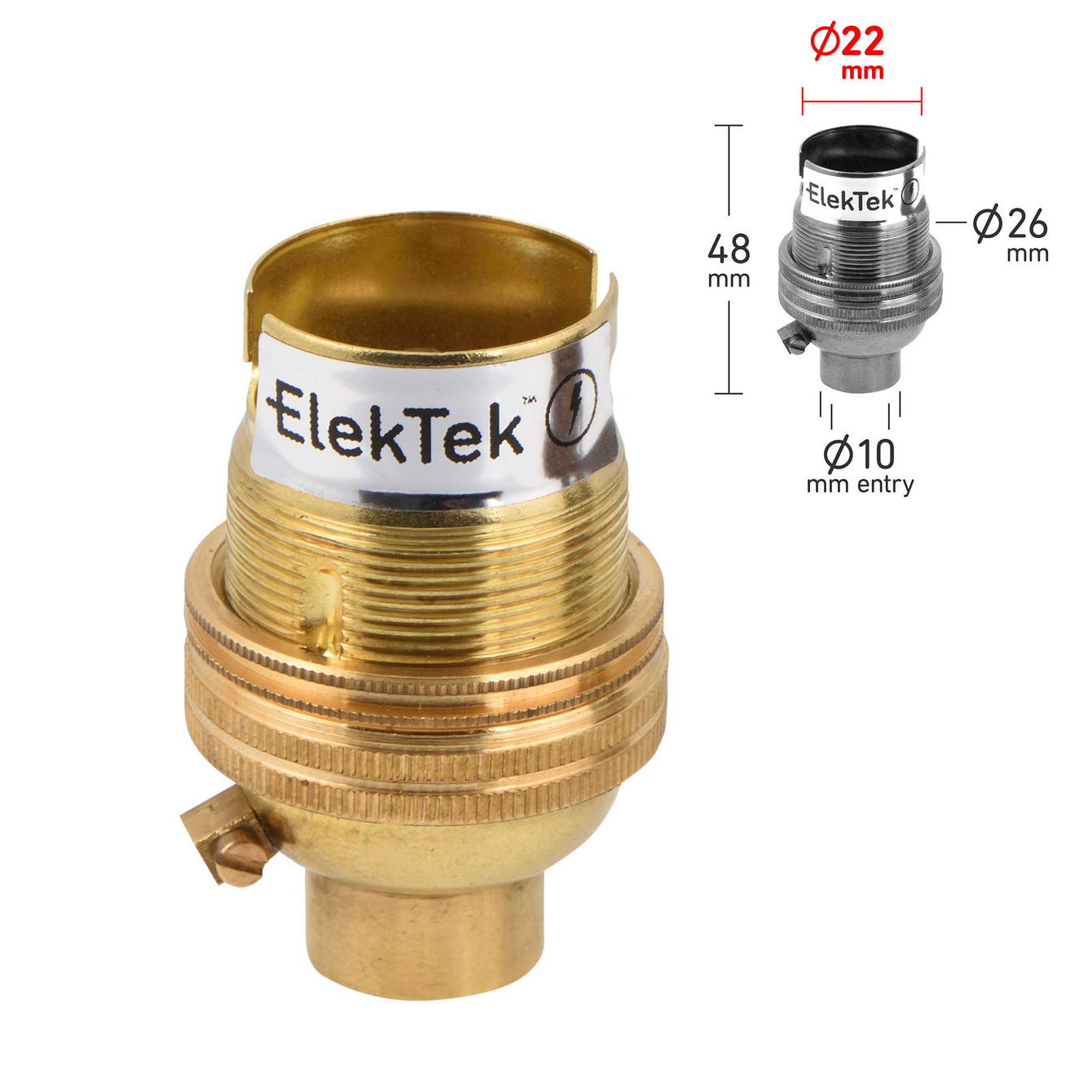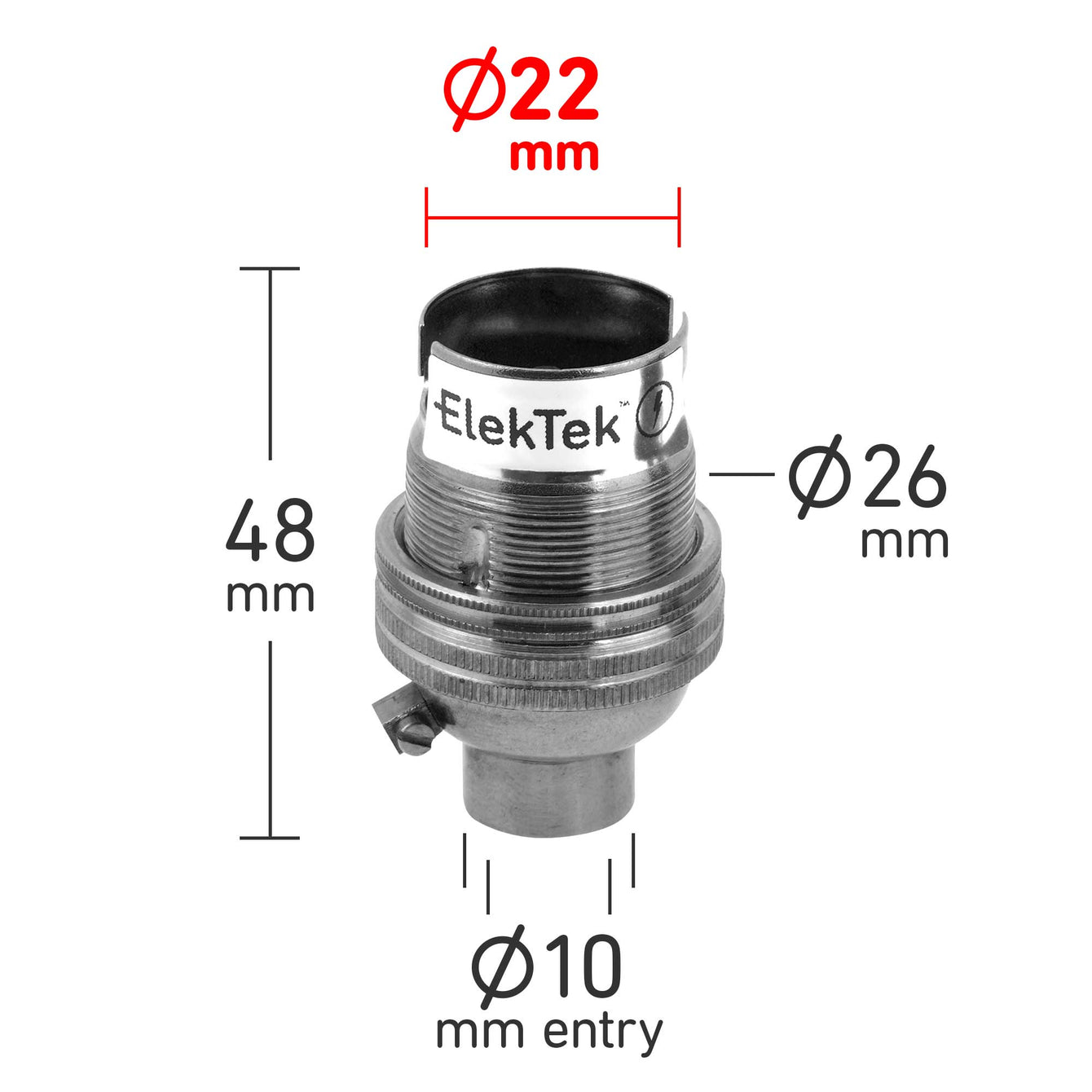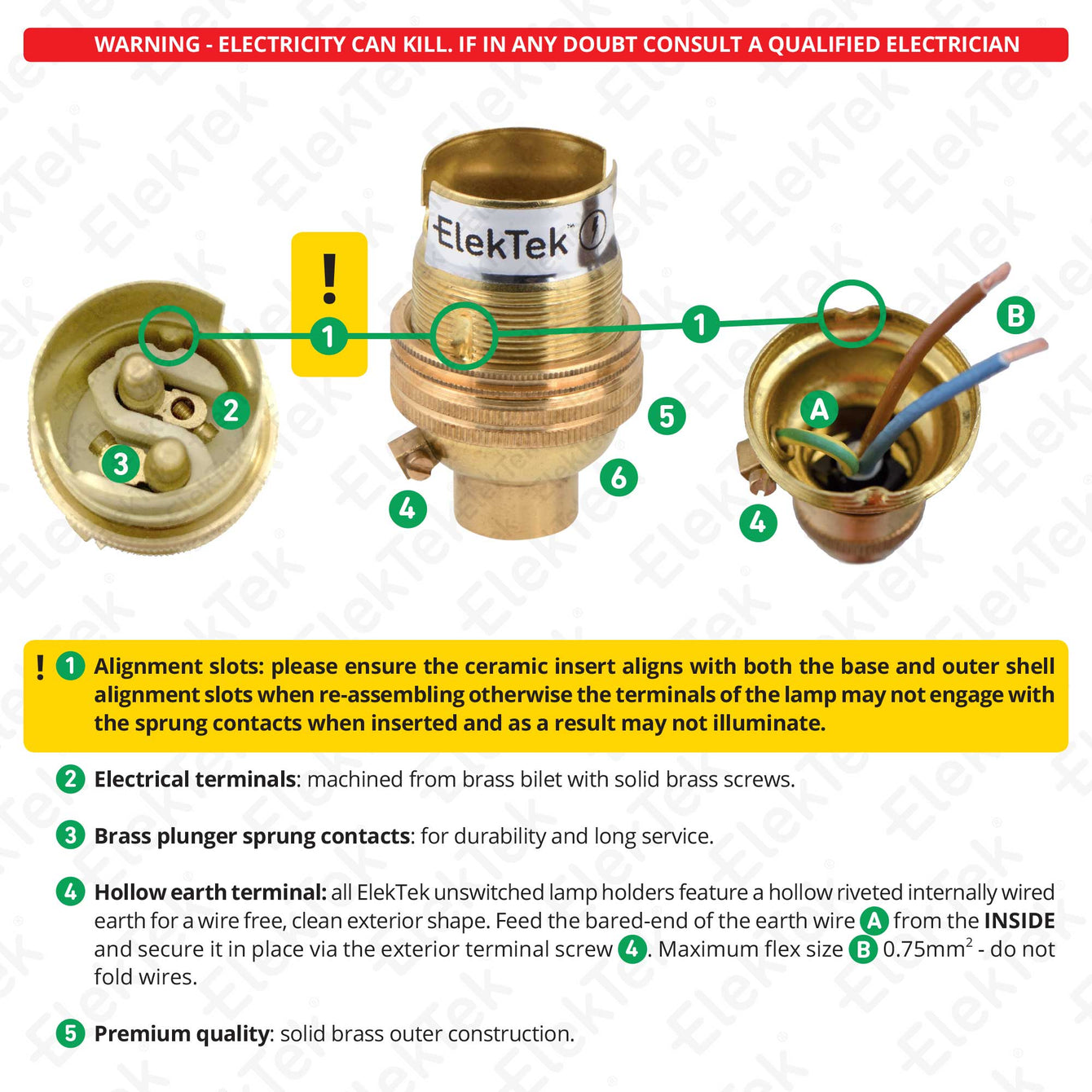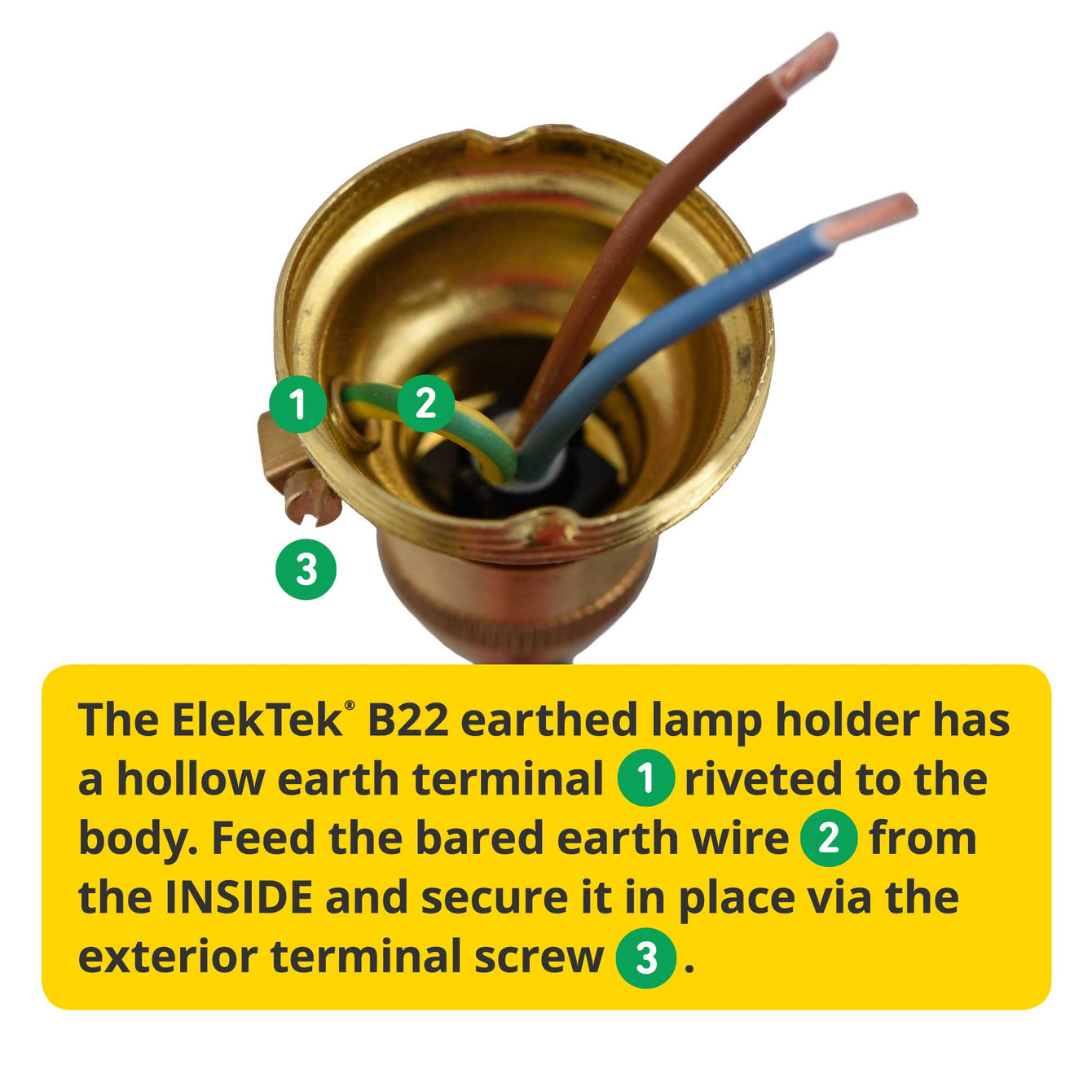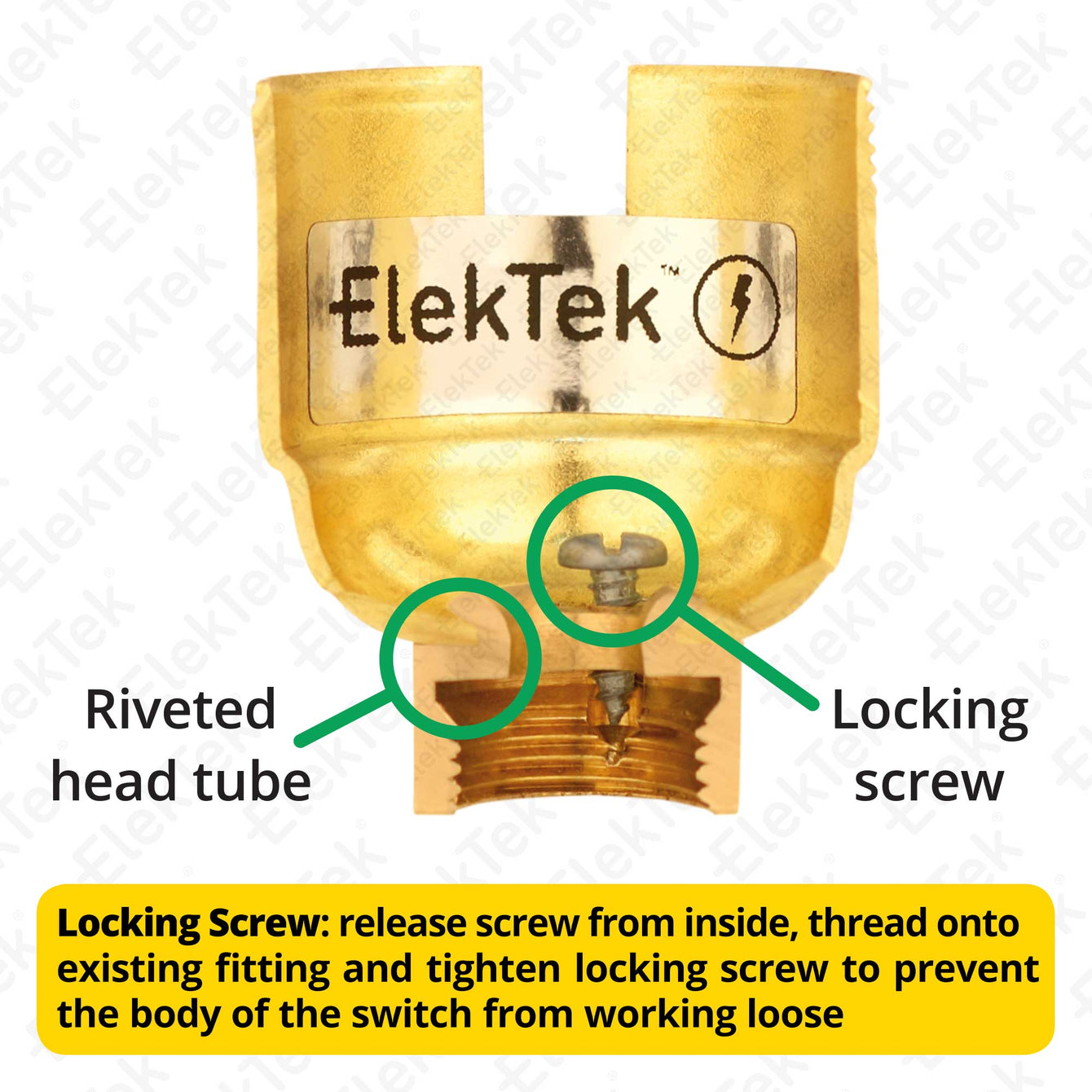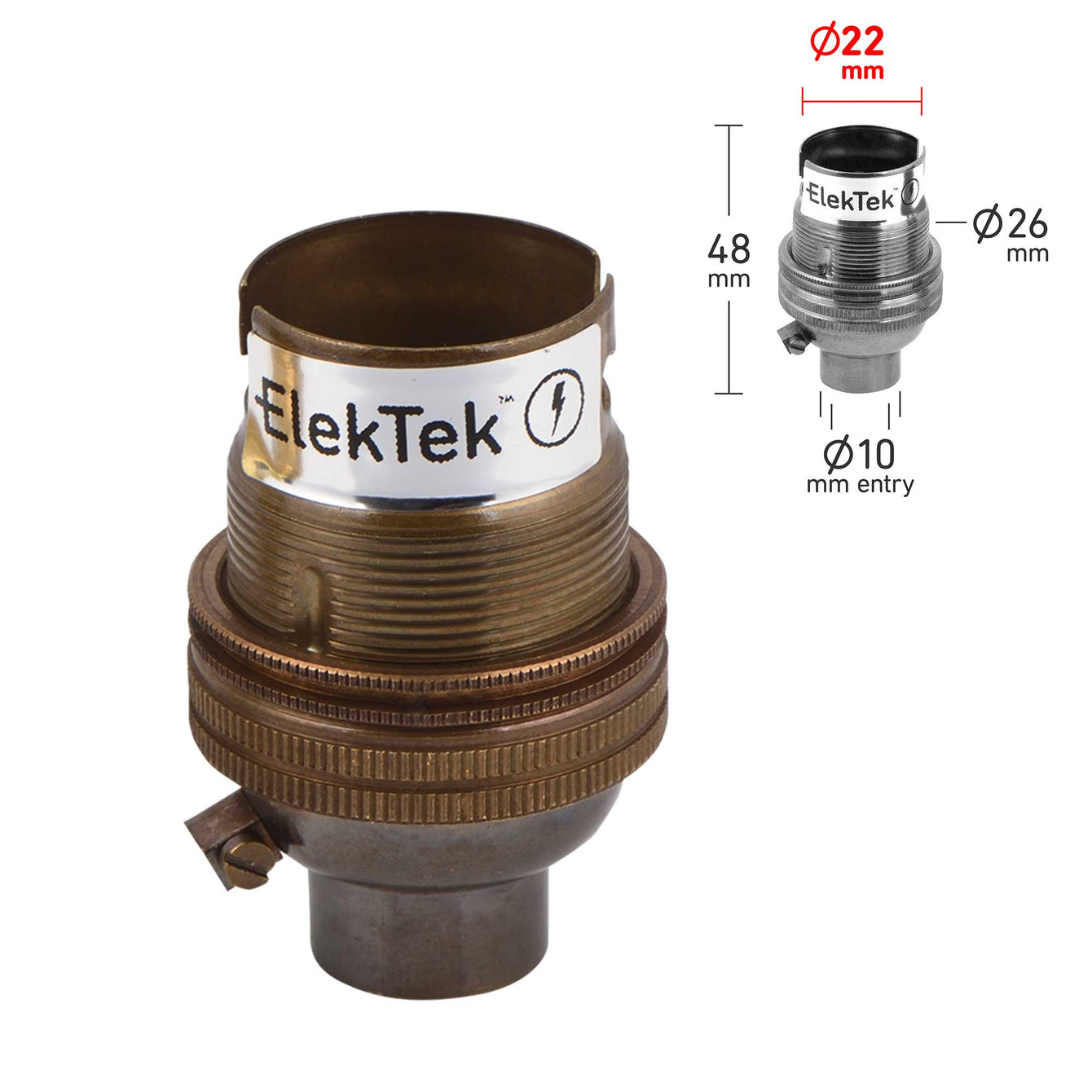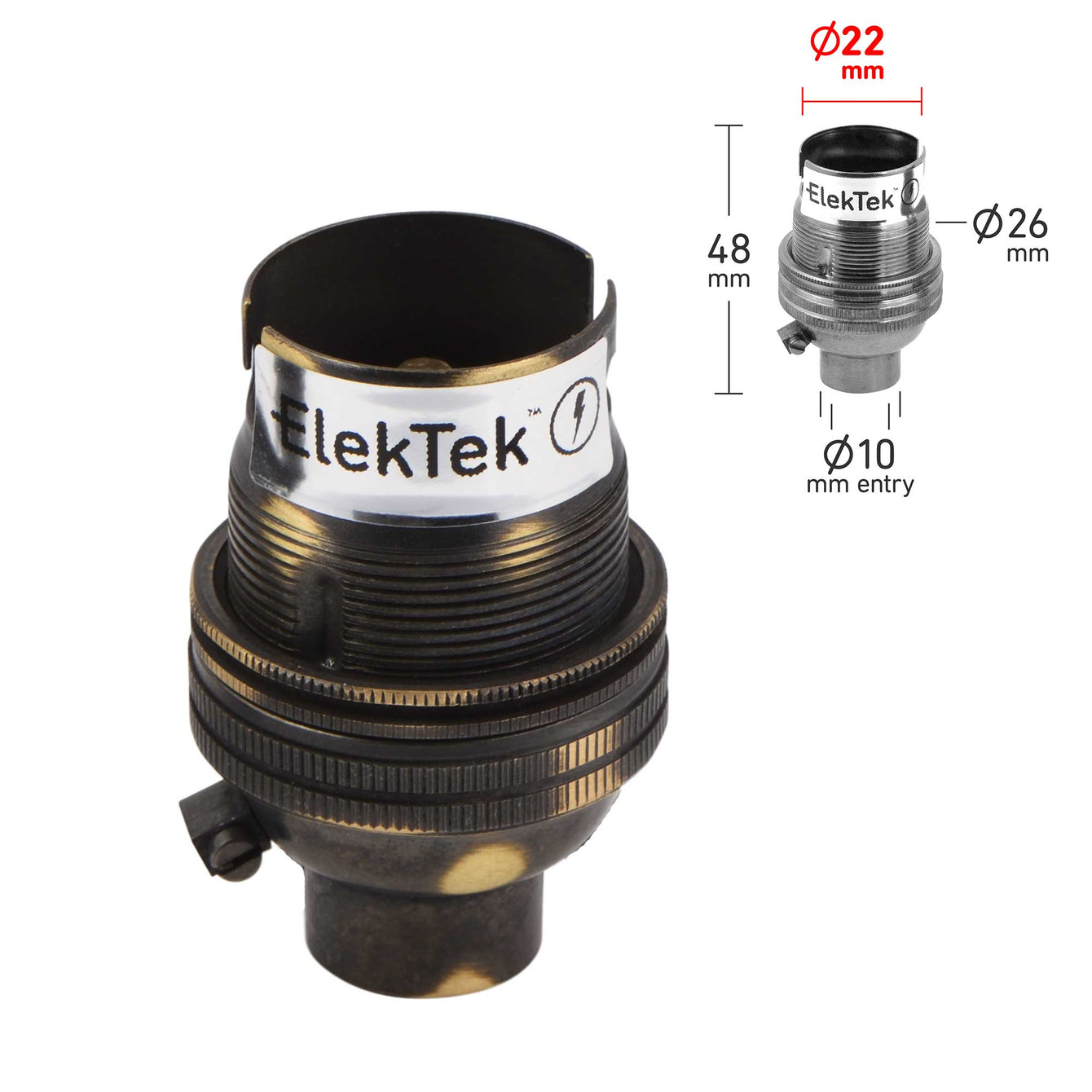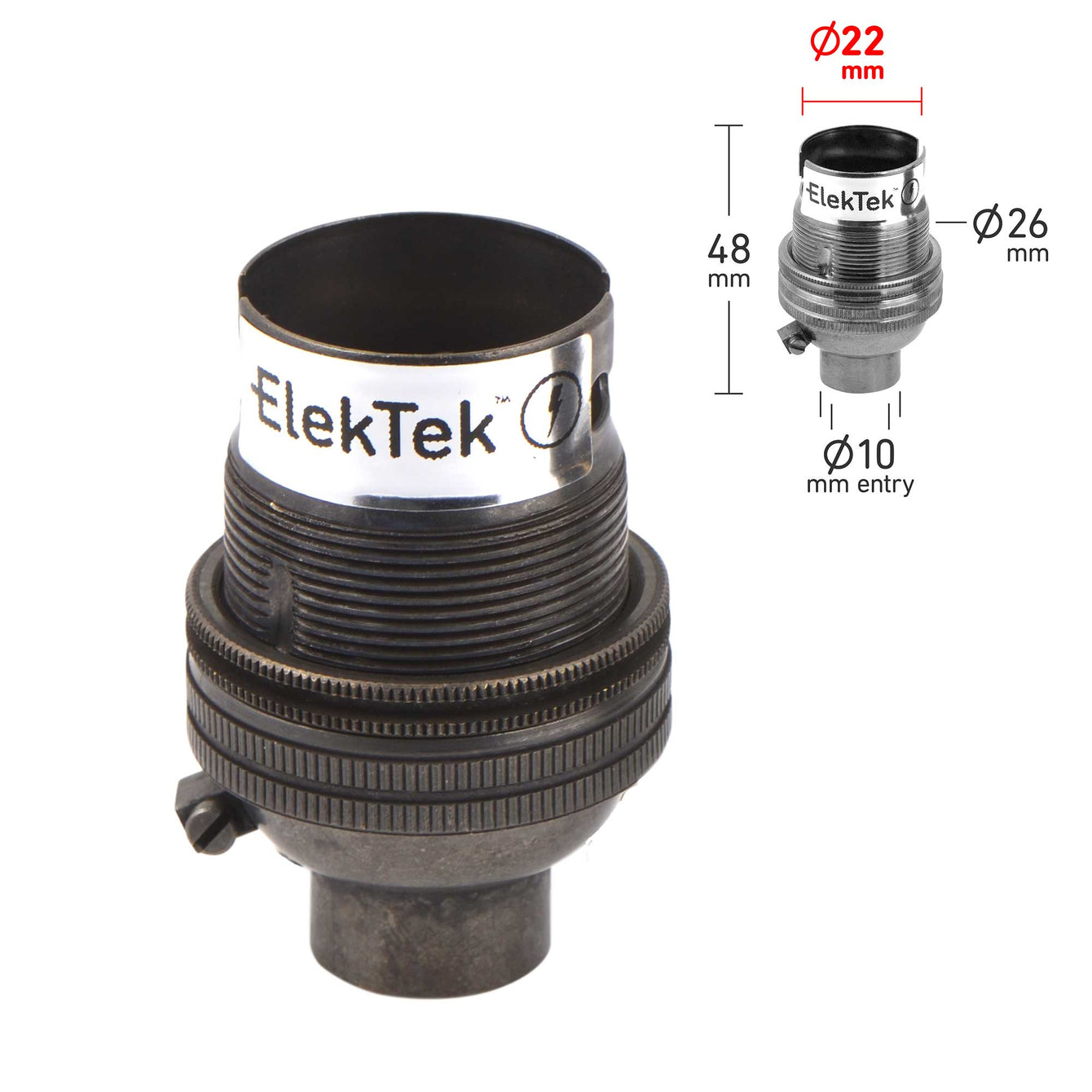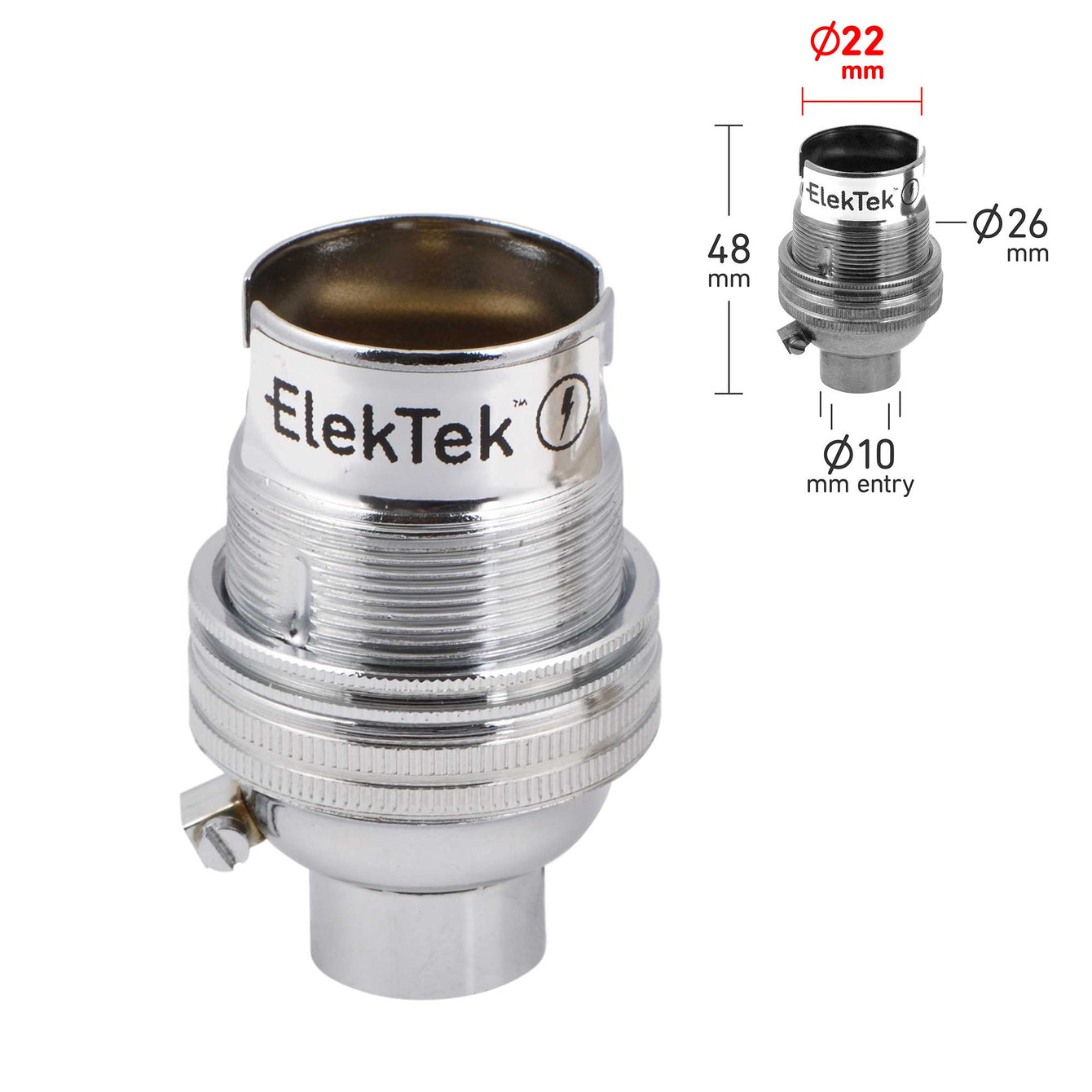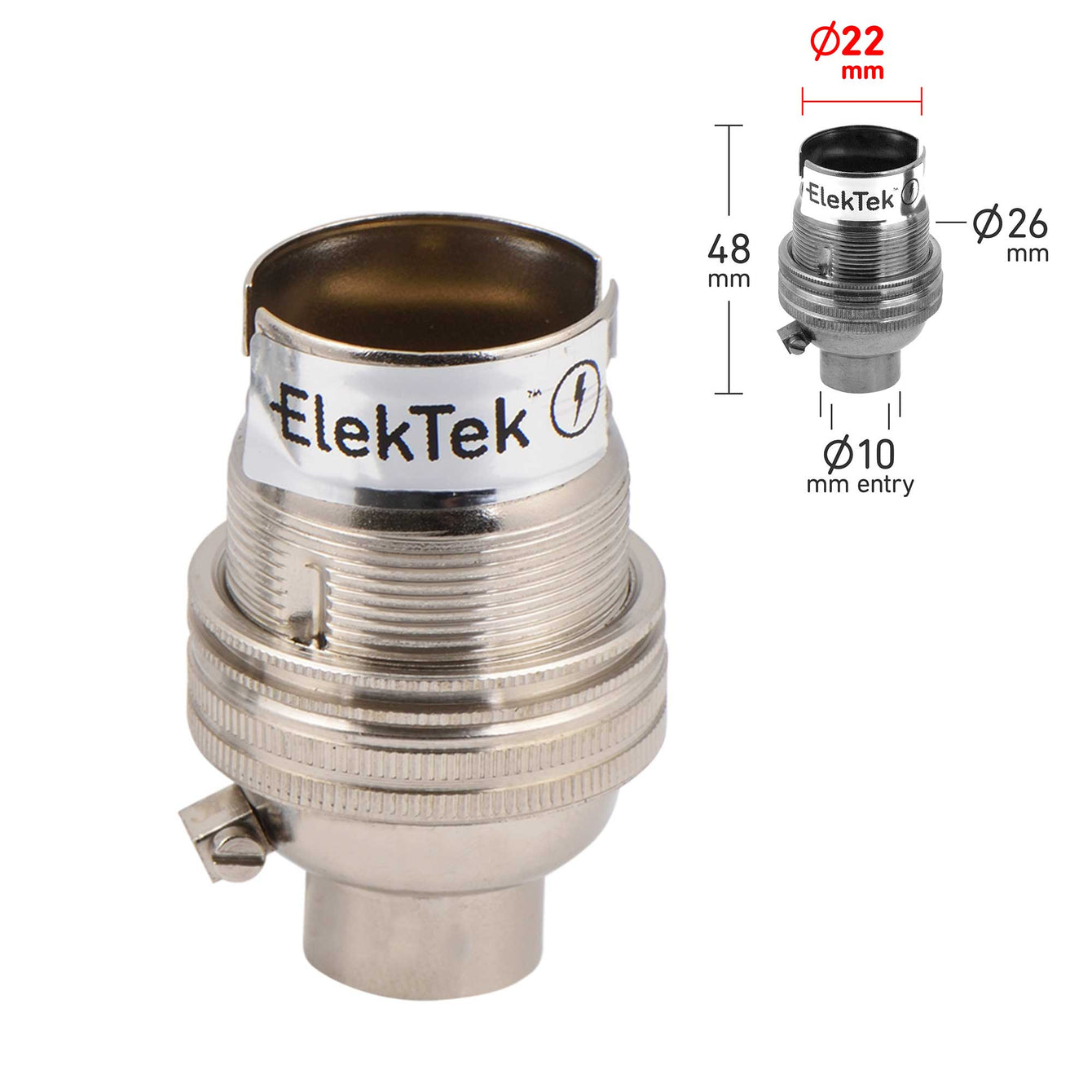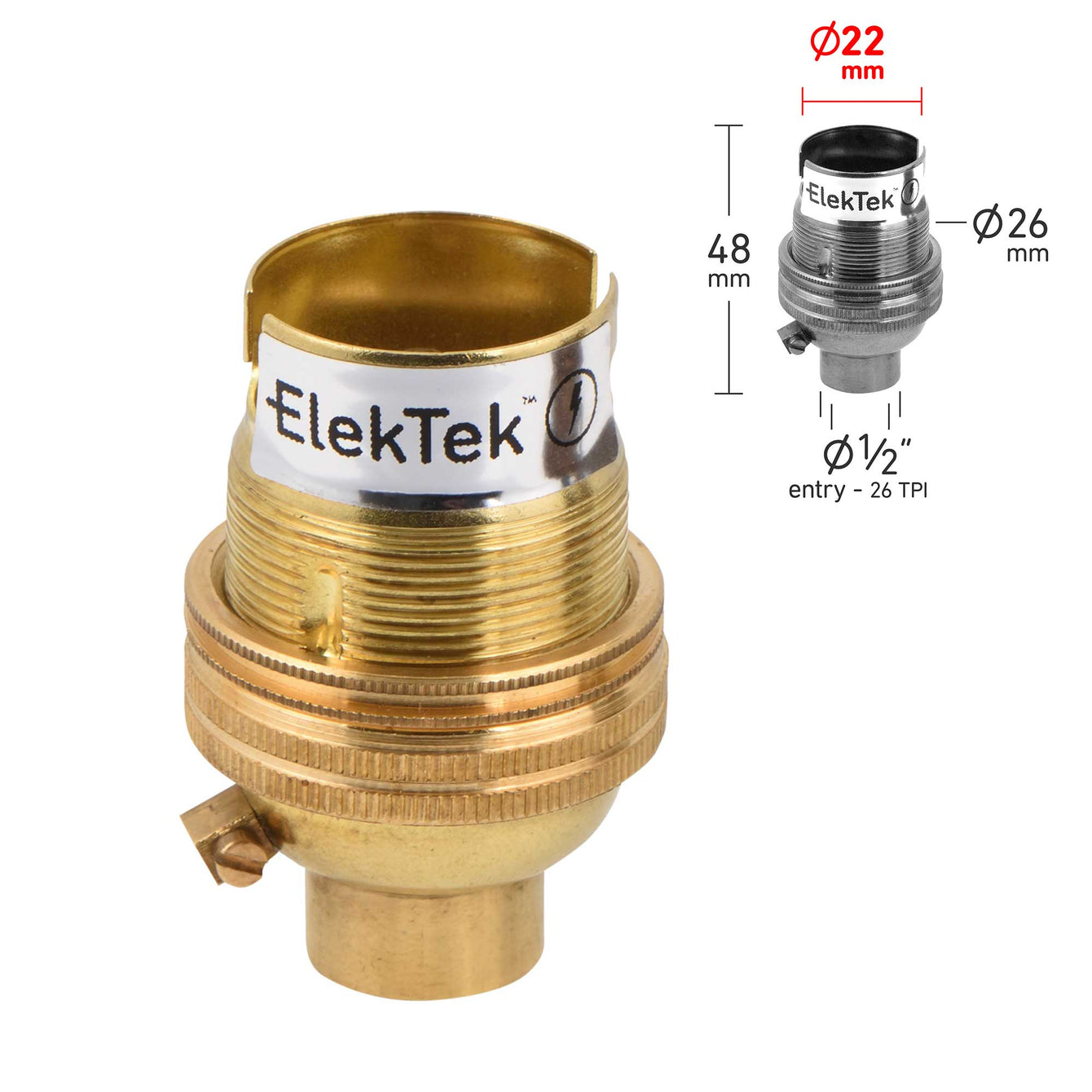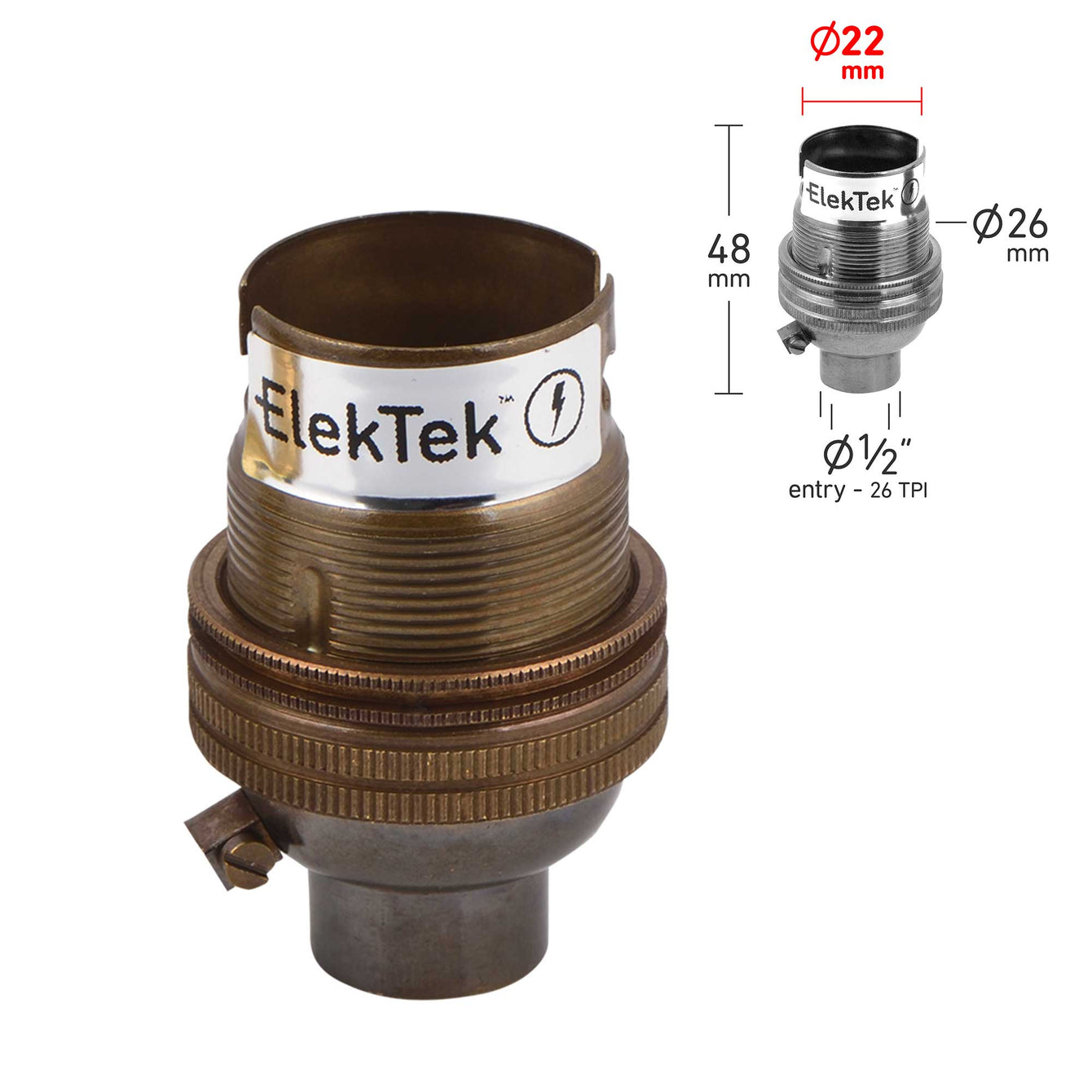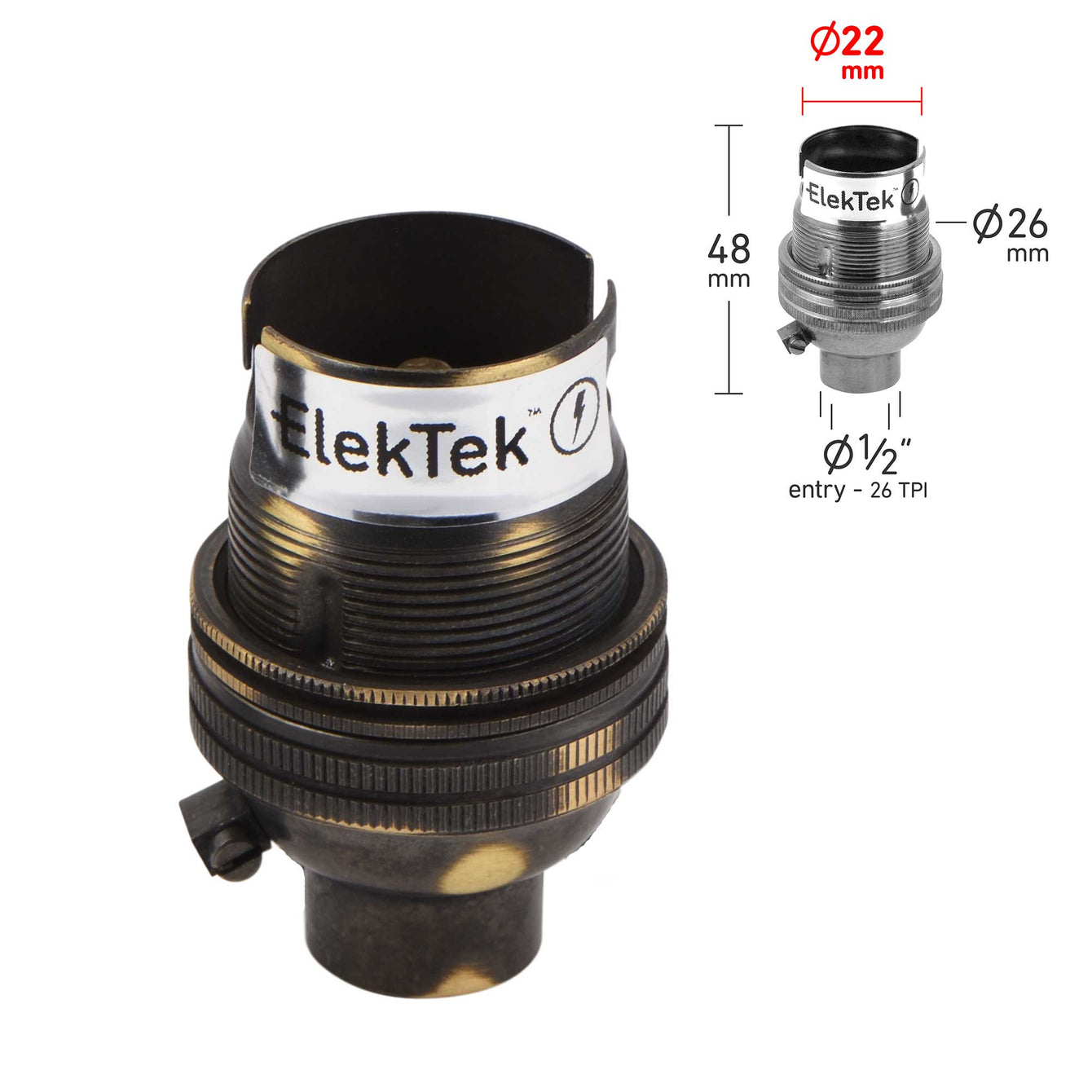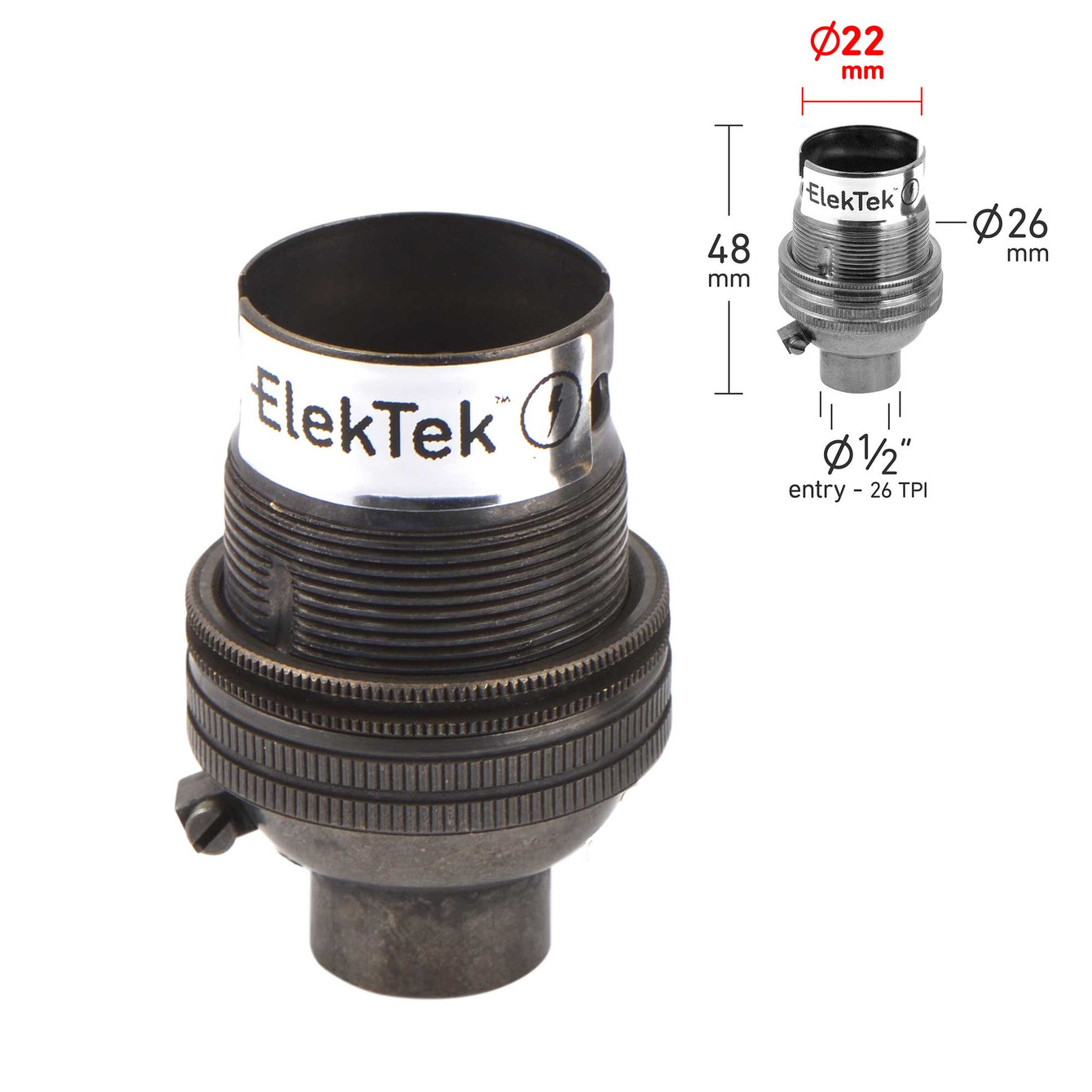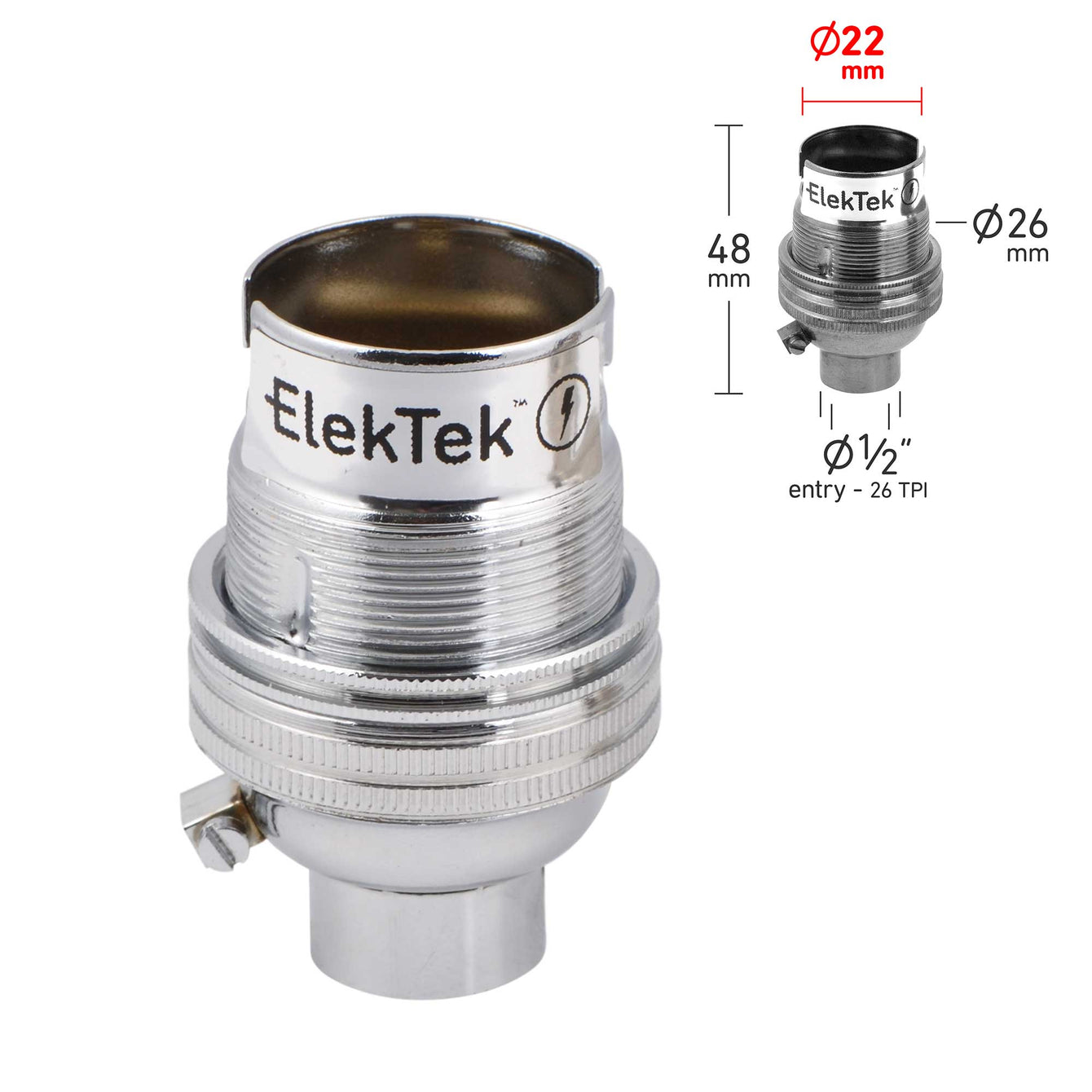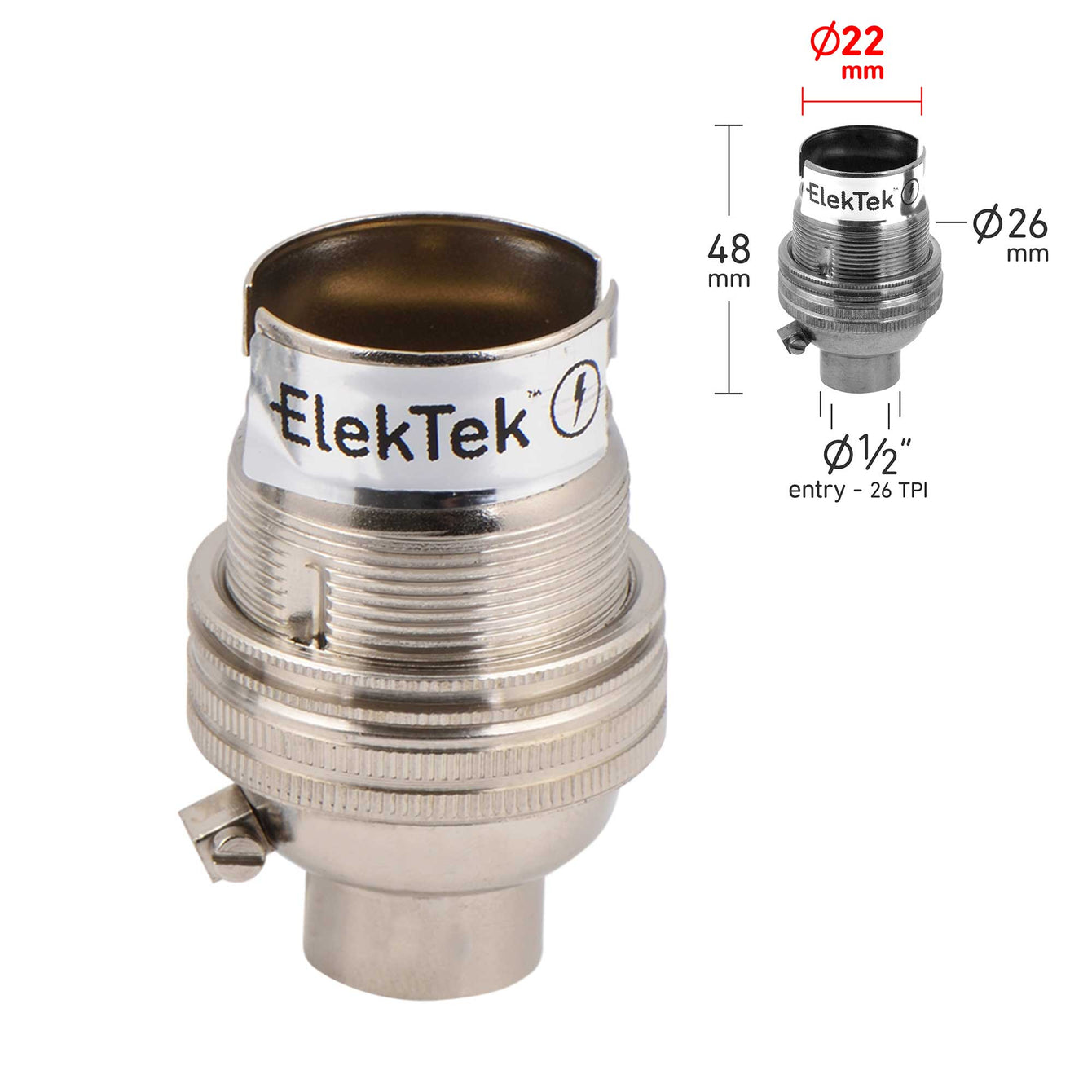 ElekTek Lamp Holder Bayonet Cap B22 Unswitched 10mm or Half Inch Entry With Shade Ring Solid Brass
Description
Metallic Finishes available - choose your Finish and Threaded Entry size.
Choice of 10mm or 1/2" threaded entry B22 bayonet cap brass earthed lamp holder, with internal locking screw, shade ring and ceramic interior with brass plunger contacts. Intended primarily for attachment to male 10mm or 1/2" threaded connector.
Internal locking screw mounted in a separate riveted threaded base ensuring your lighting does not come apart with use (beware of cheaper, pressed type bases that cannot carry a locking screw).
Solid Brass
Suitable for bulbs up to 200W
Maximum diameter 32mm
Maximum height 48mm
Earth terminal
Shade Ring
Ceramic interior
Brass plunger contacts
Made in the UK
This product is suitable for lighting circuits only. T2 temperature rating (220°C).
Before installing, switch off electricity at mains.
Ensure this product is earthed.
WARNING - ELECTRICITY CAN KILL - IF IN ANY DOUBT CONSULT A QUALIFIED ELECTRICIAN.