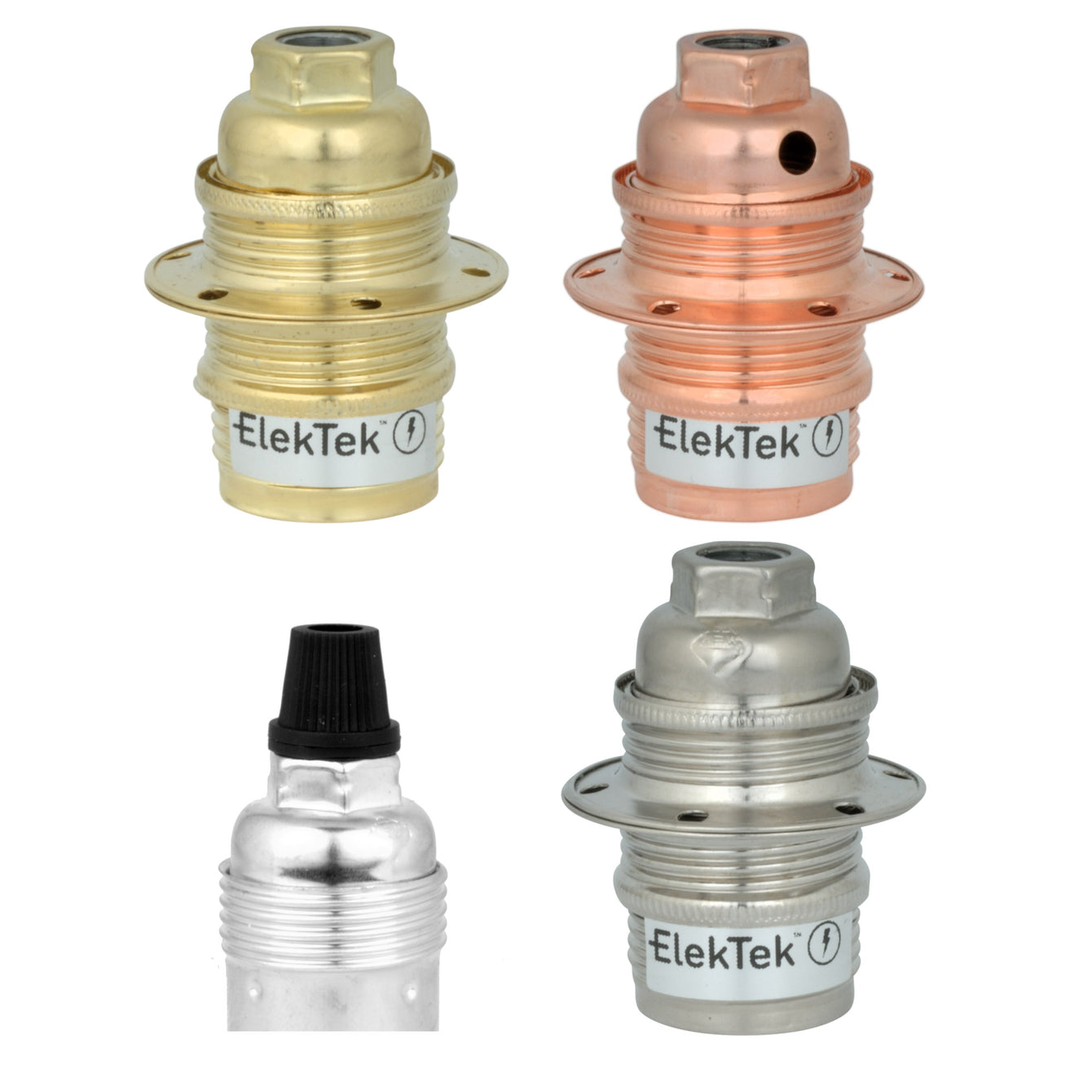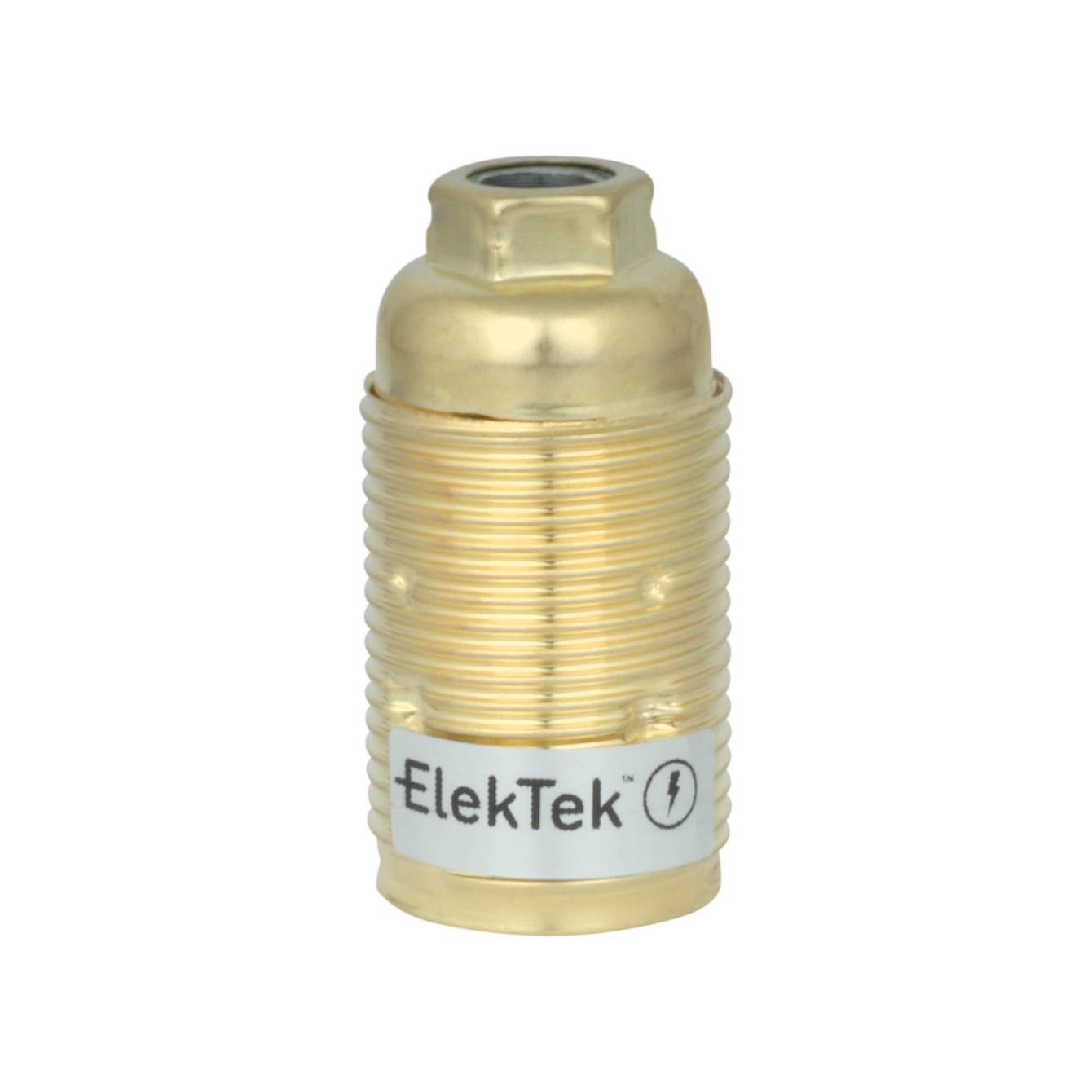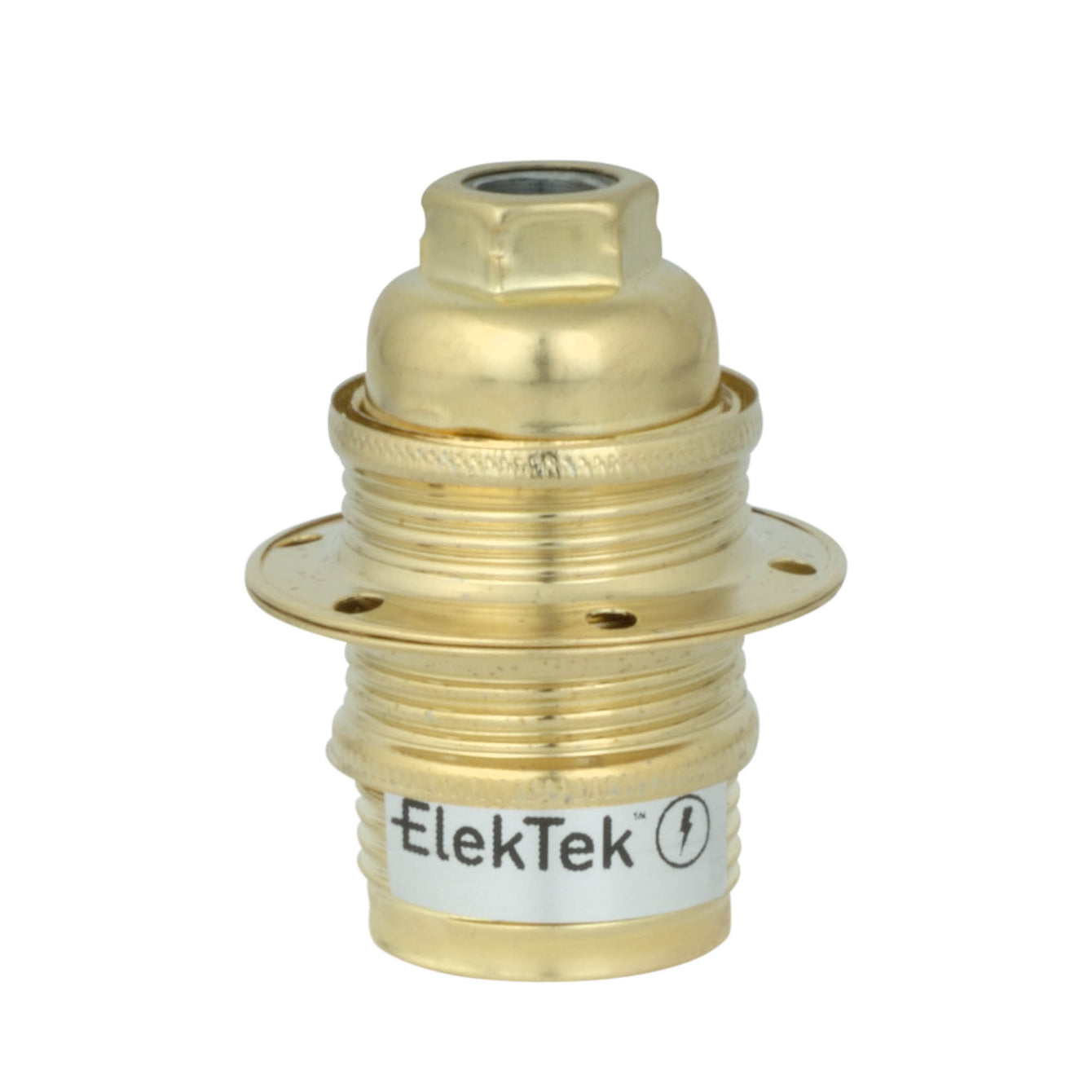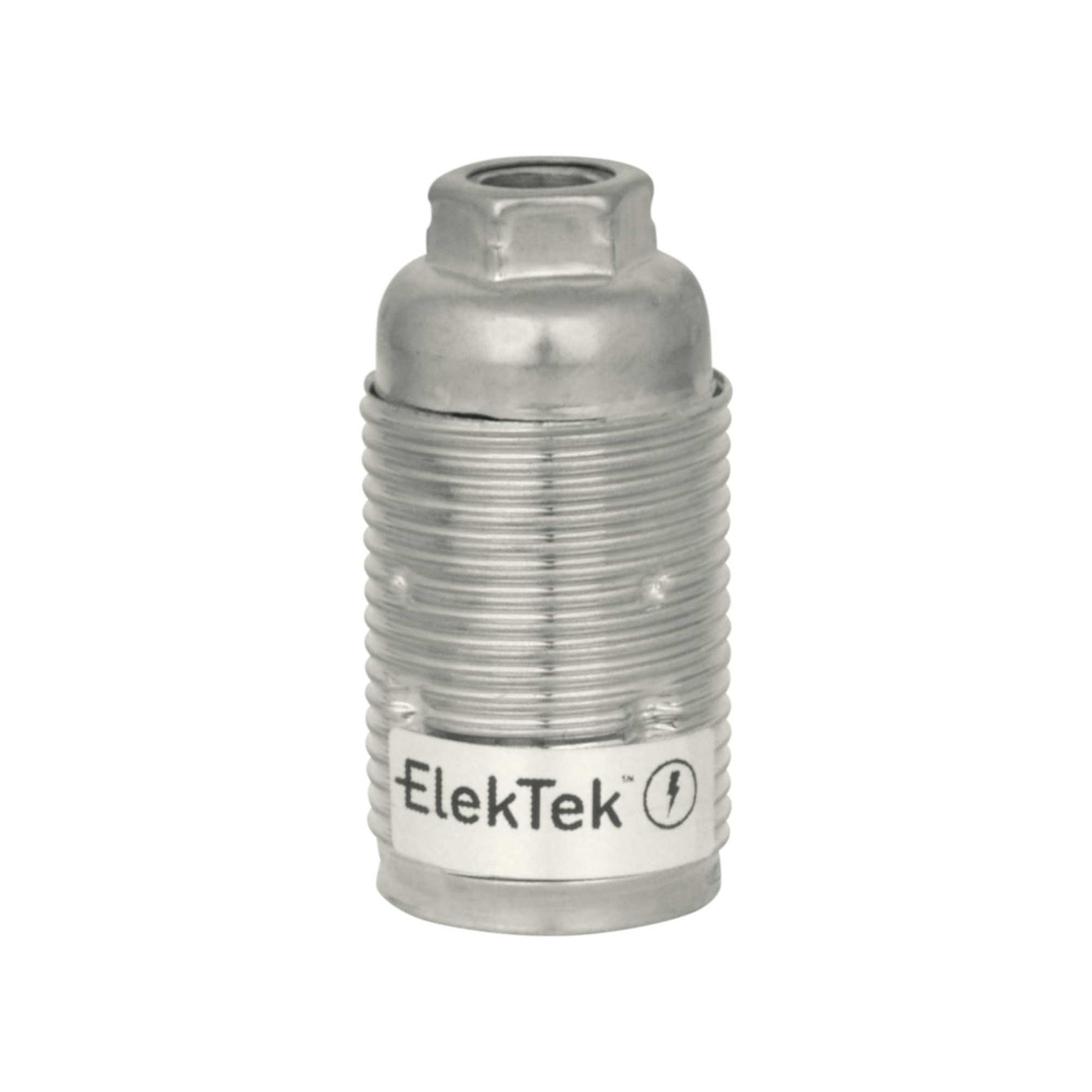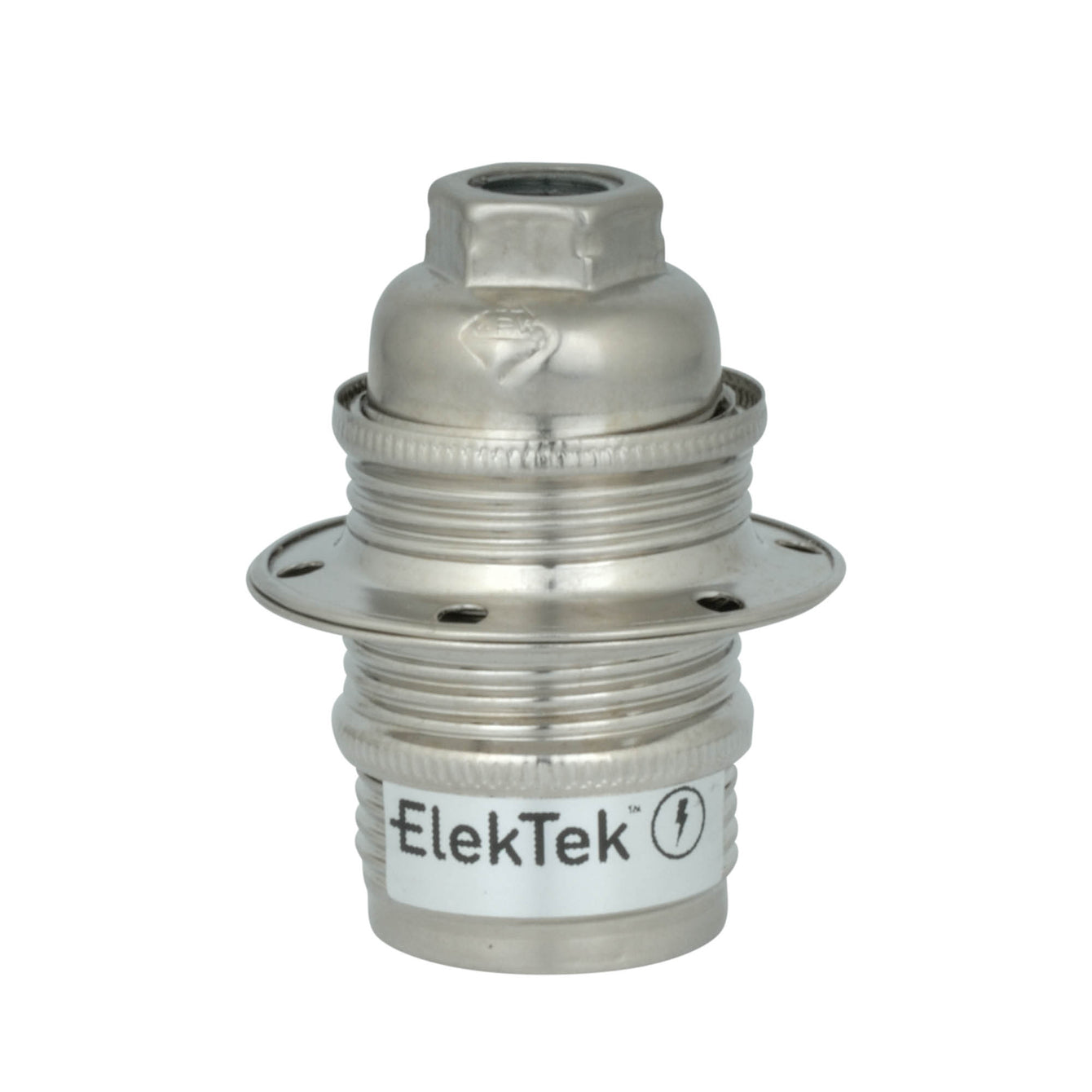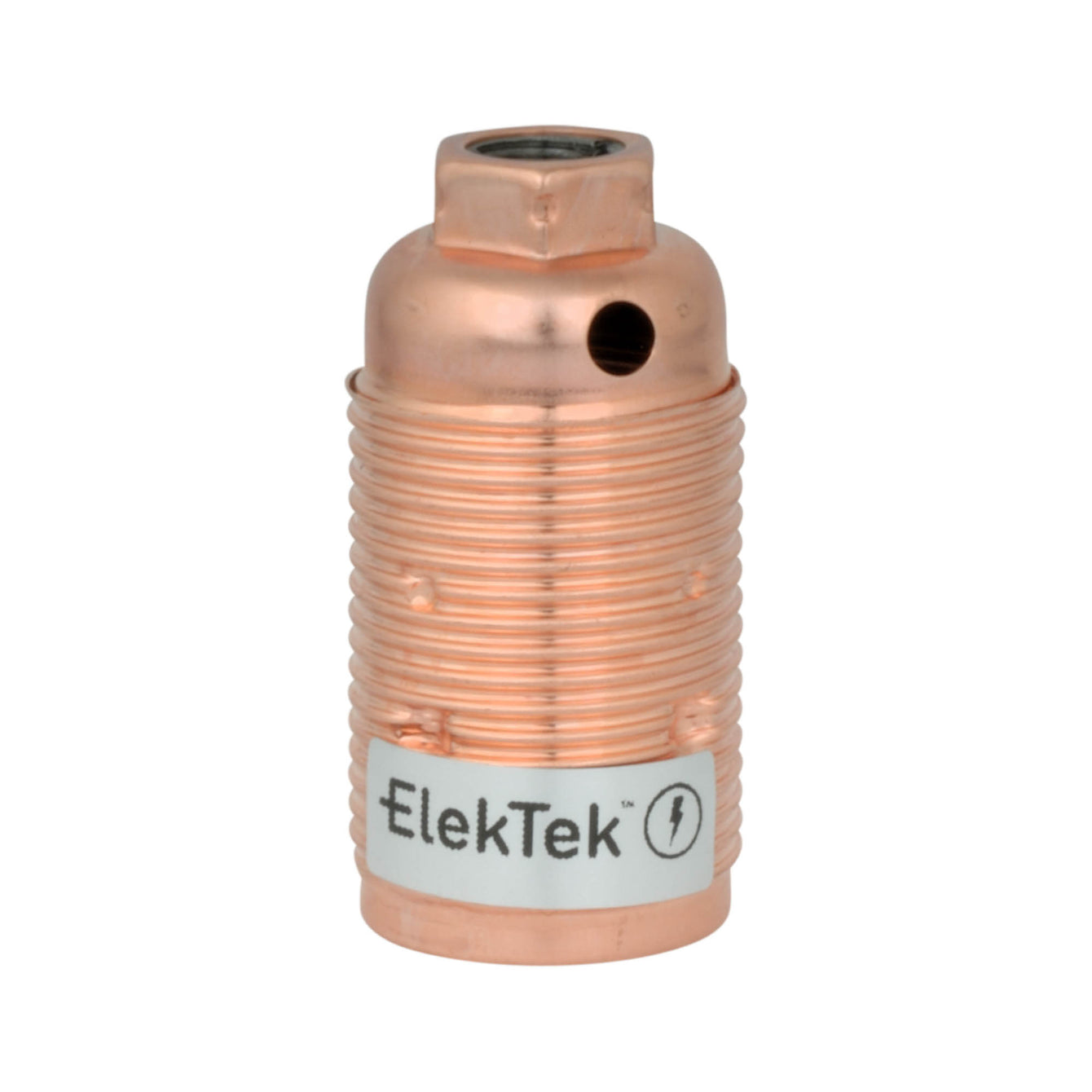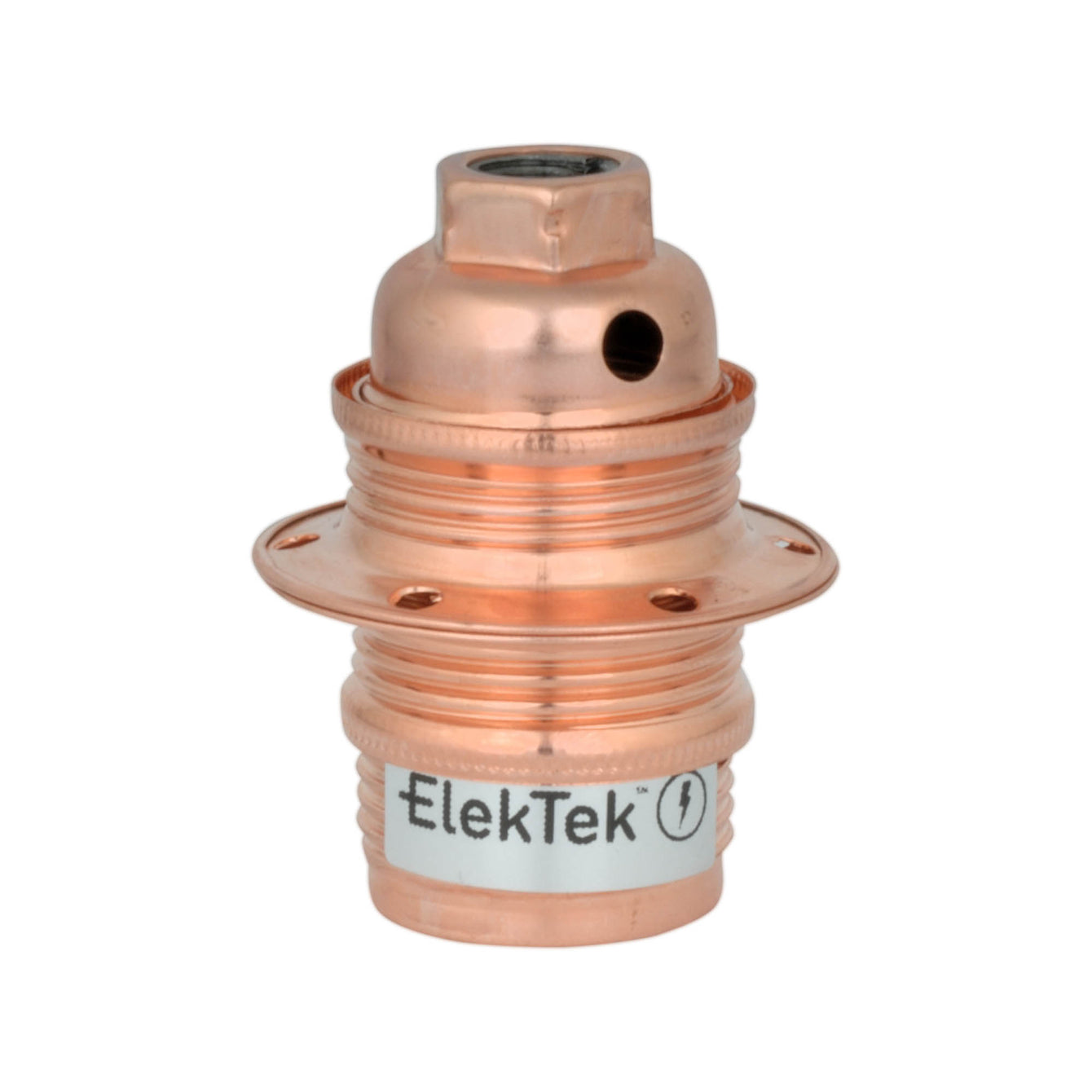 ElekTek SES E14 Lamp Holder 10mm Entry Small Edison Screw Earthed With Shade Rings Cord Grip Brass
Description
10mm Entry Lamp Bulb Holder For E14 Edison Screw cap.
Body is plated steel with two matching shade rings
Thermoplastic terminal insert for E14 Screw-in Lamp/Bulb
Live (centre) terminal has locking mechanism that ensures fitting parts do not separate with use. 2 shade rings included
Supplied dis-assembled with free optional cord grip assembly
Height 54mm. Diameter 28mm. Max shade ring diameter 42mm
This brass lamp holder is intended primarily for attachment to a male 10mm threaded connector
M10 x 1mm threaded entry. Internal earthed lamp holder, with internal locking screw, unlike cheaper alternatives
This product is suitable for lighting circuits only. T2 temperature rating (220°C).
Before installing, switch off electricity at mains.
Ensure this product is earthed.
WARNING - ELECTRICITY CAN KILL - IF IN ANY DOUBT CONSULT A QUALIFIED ELECTRICIAN.