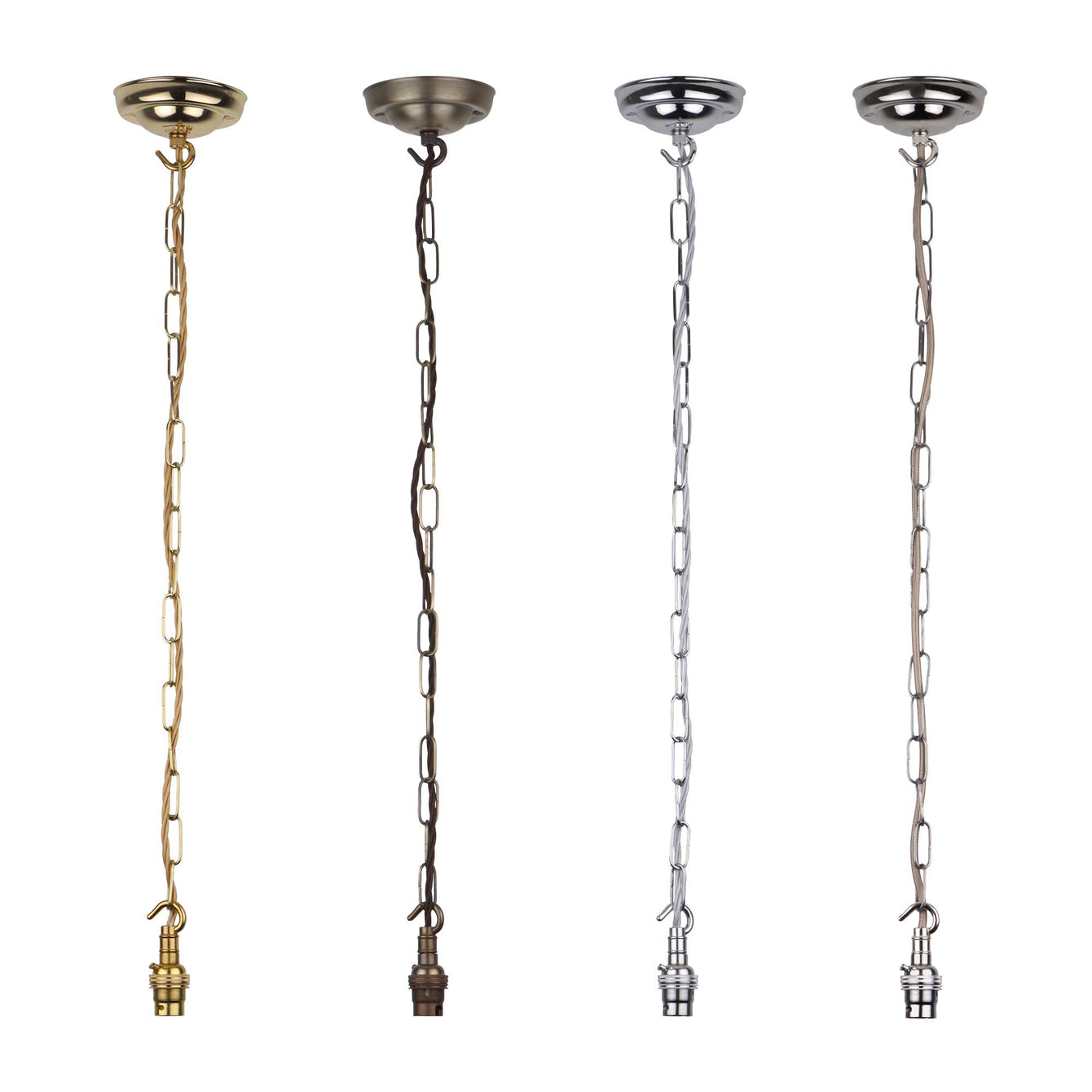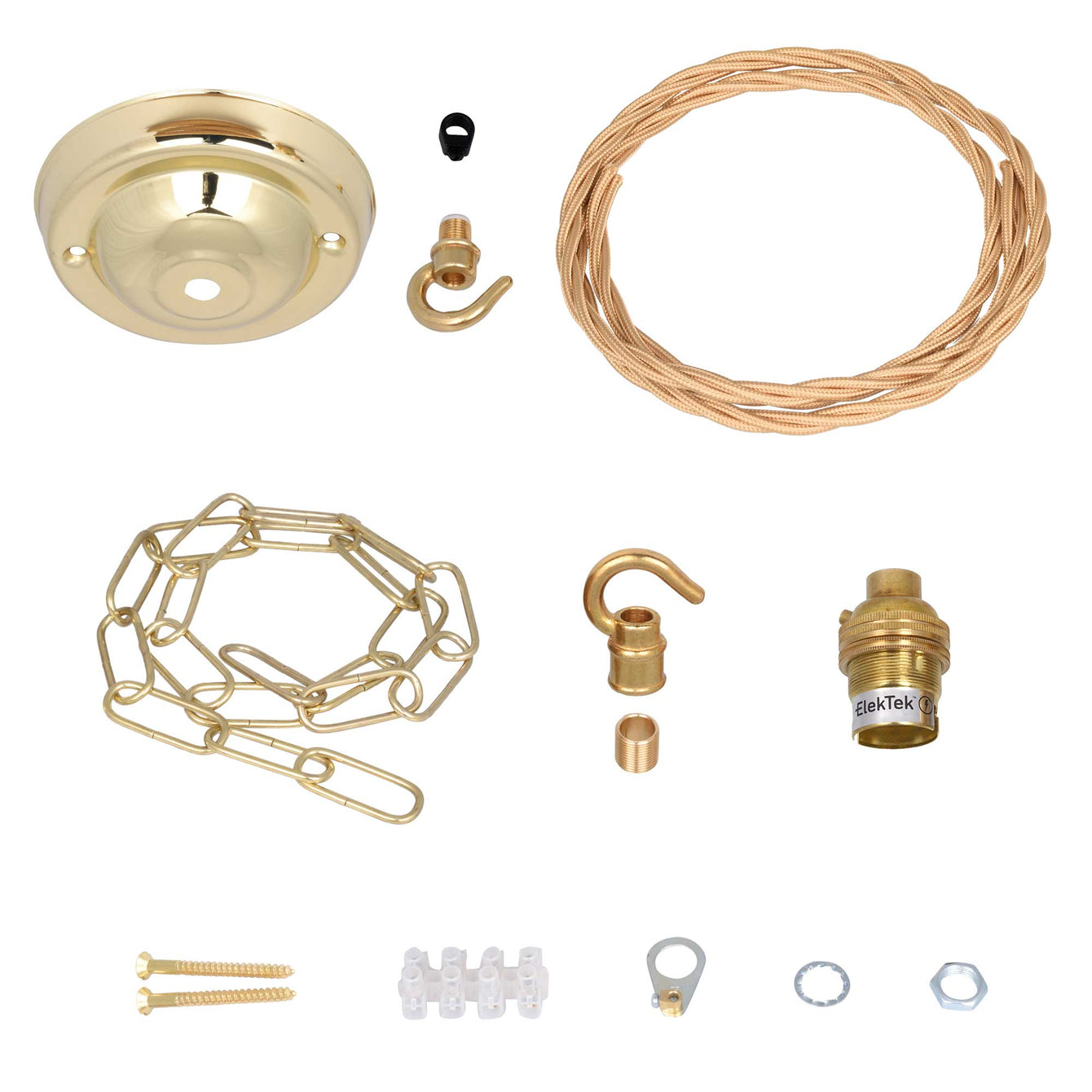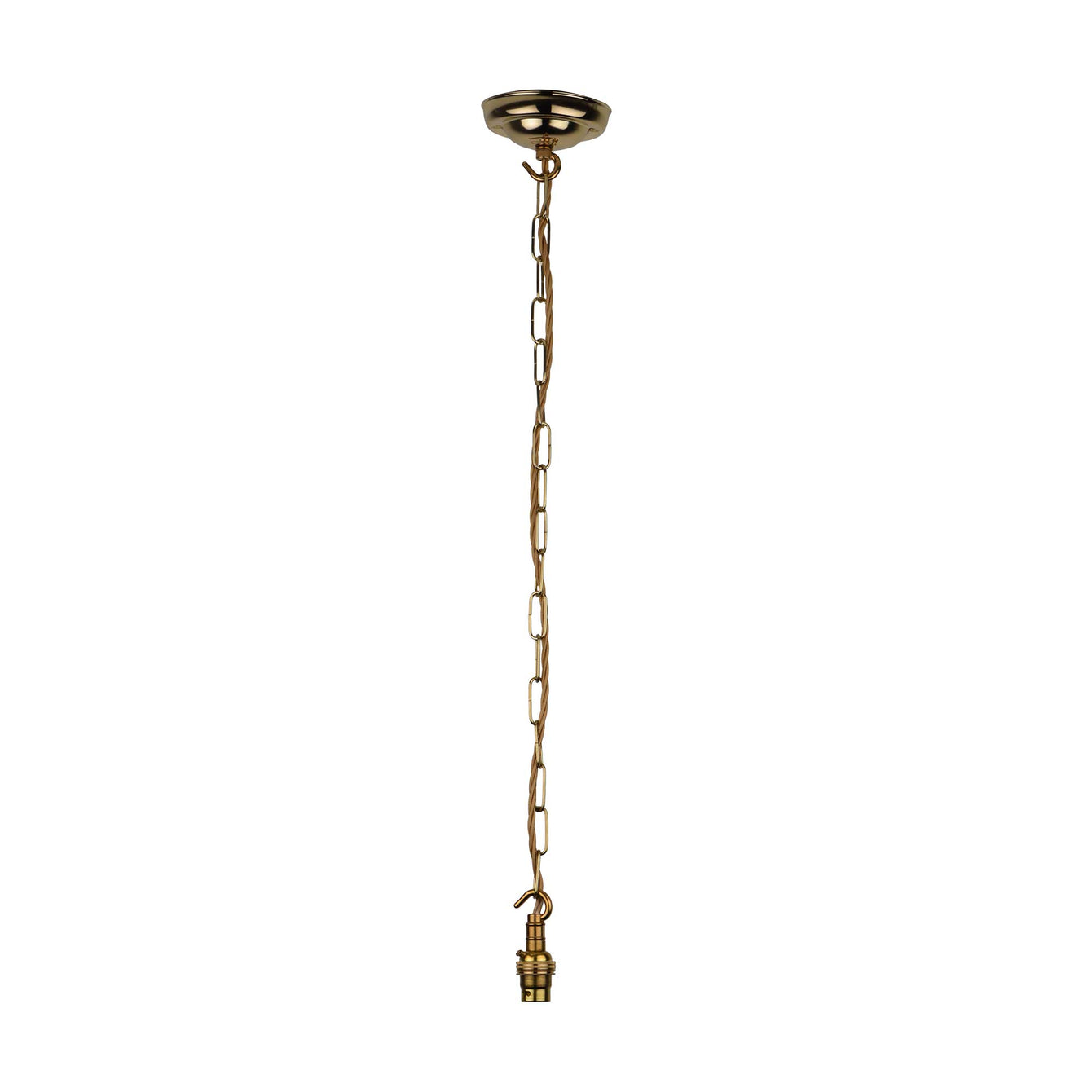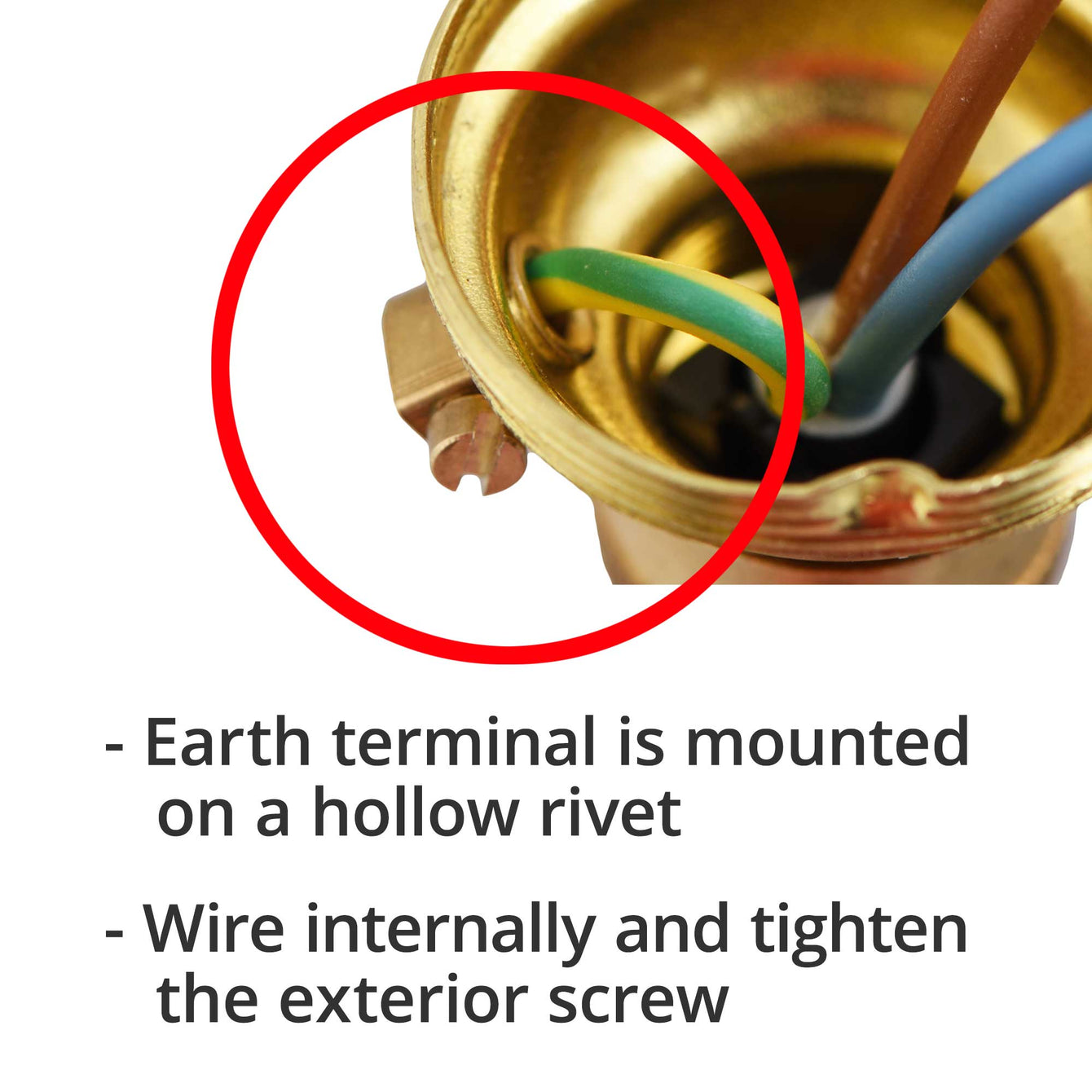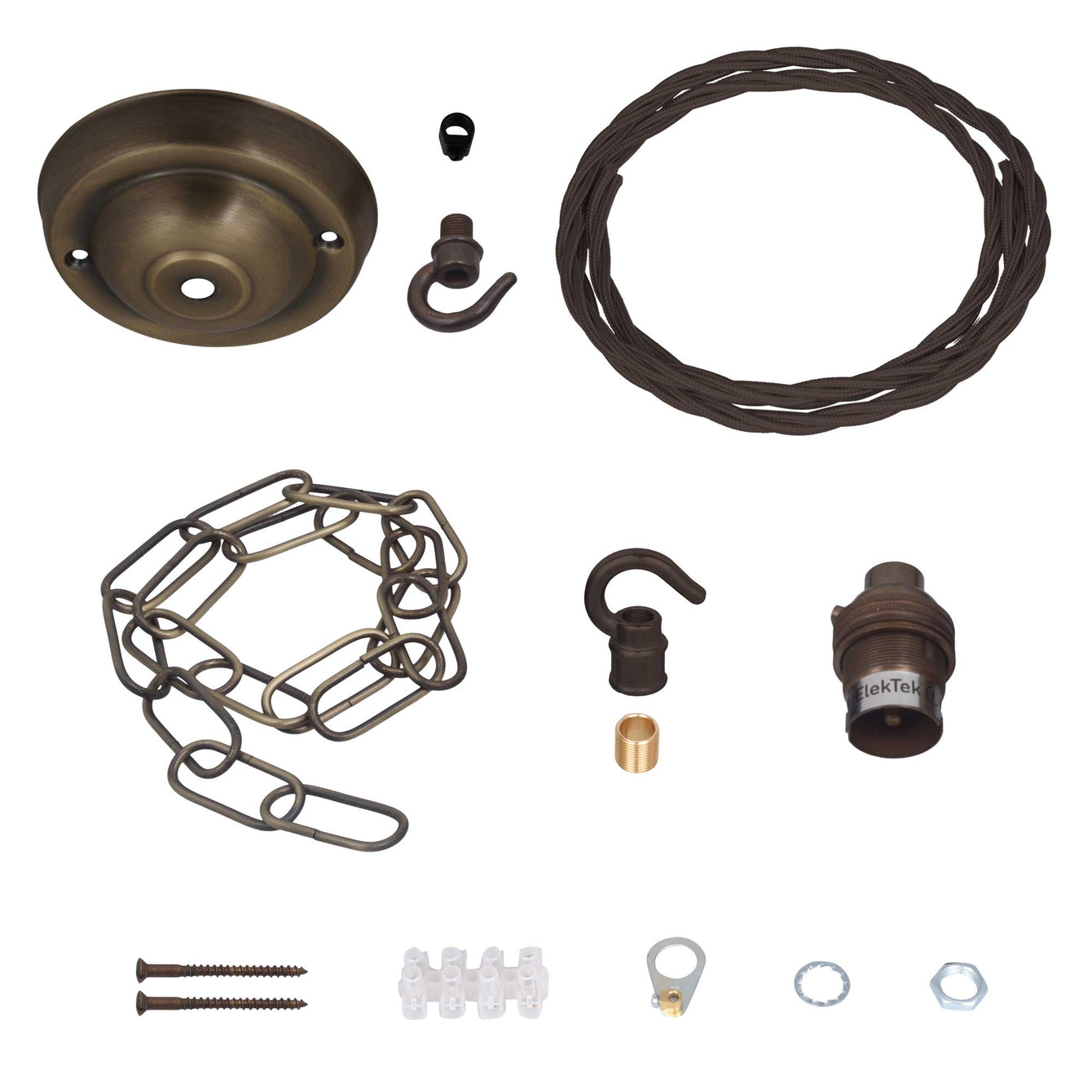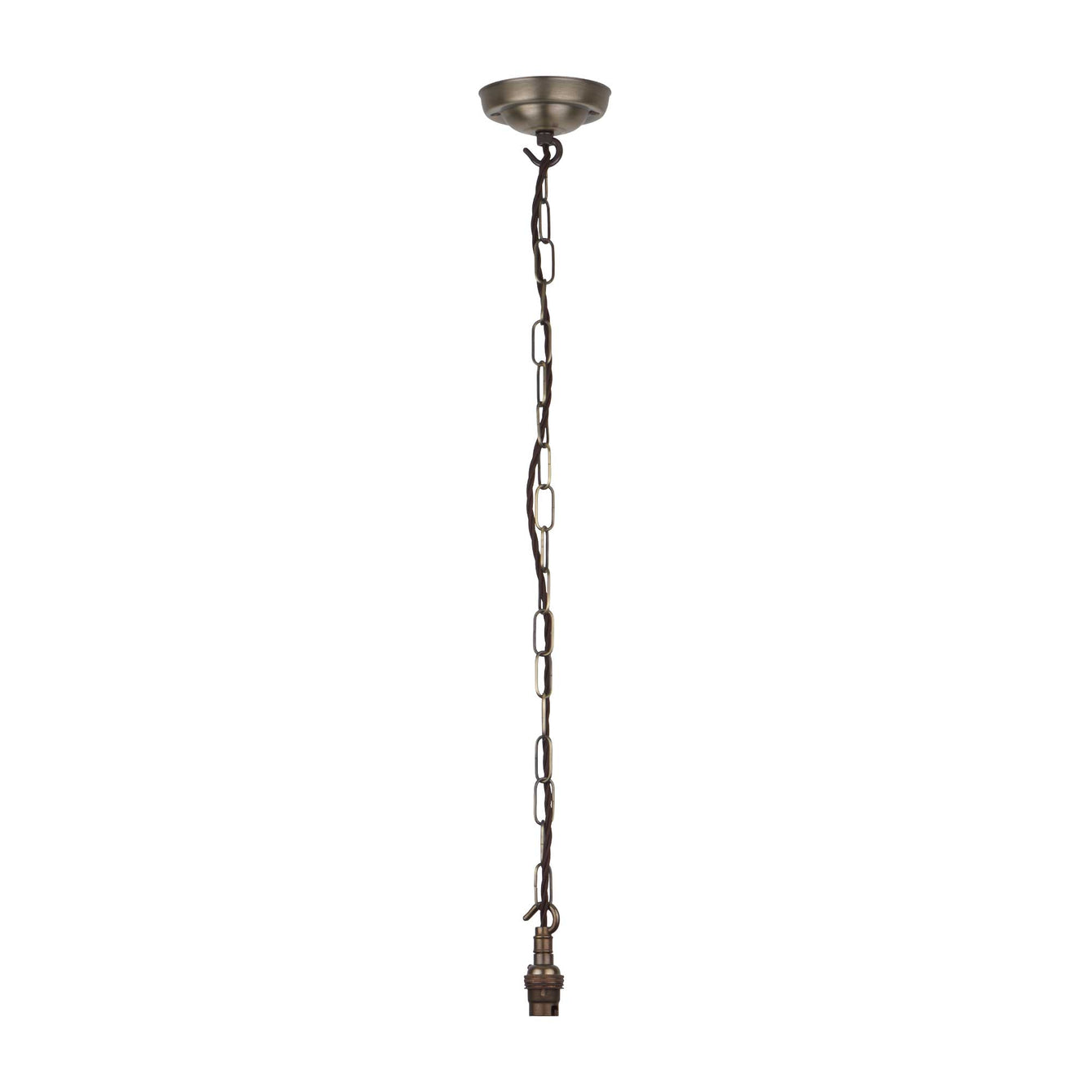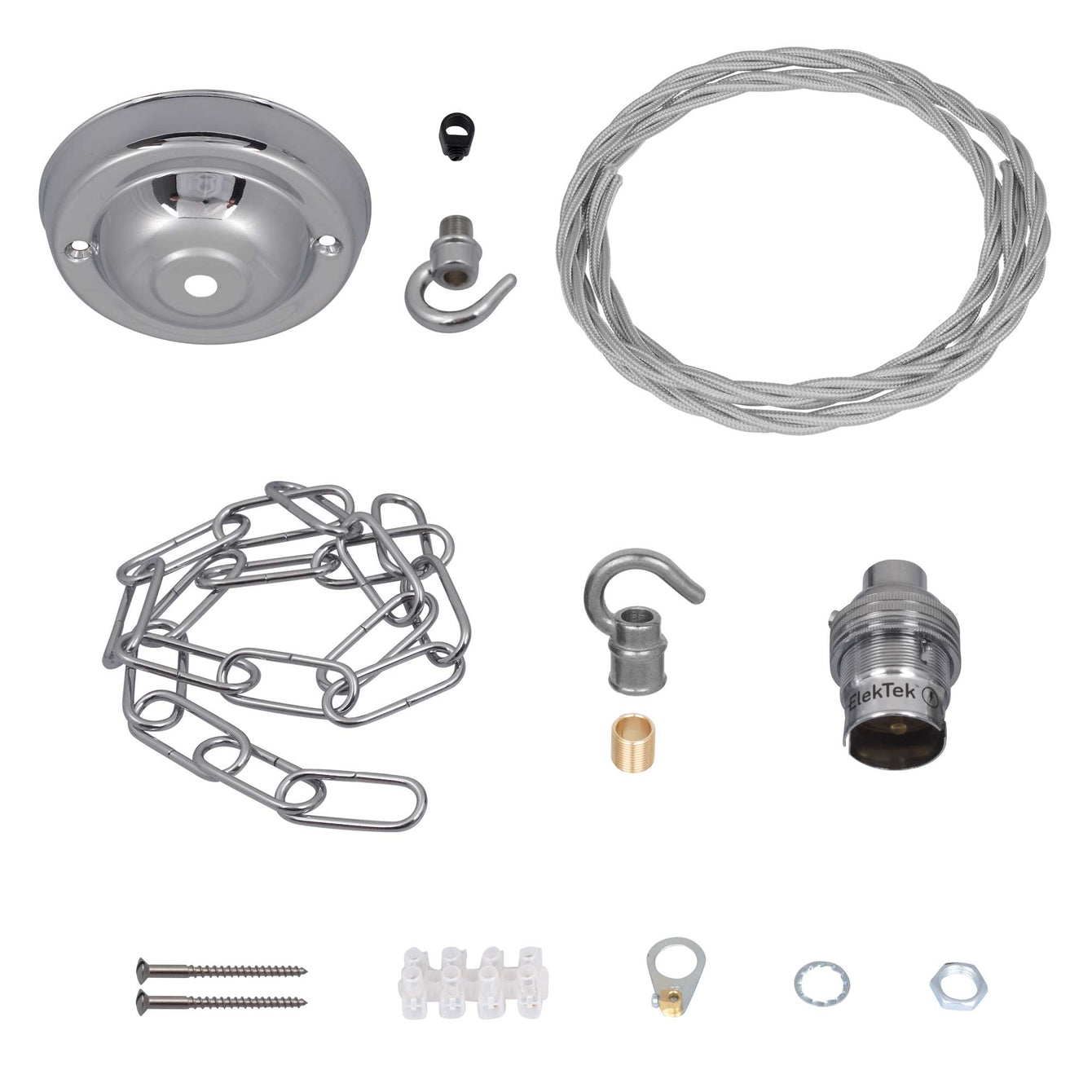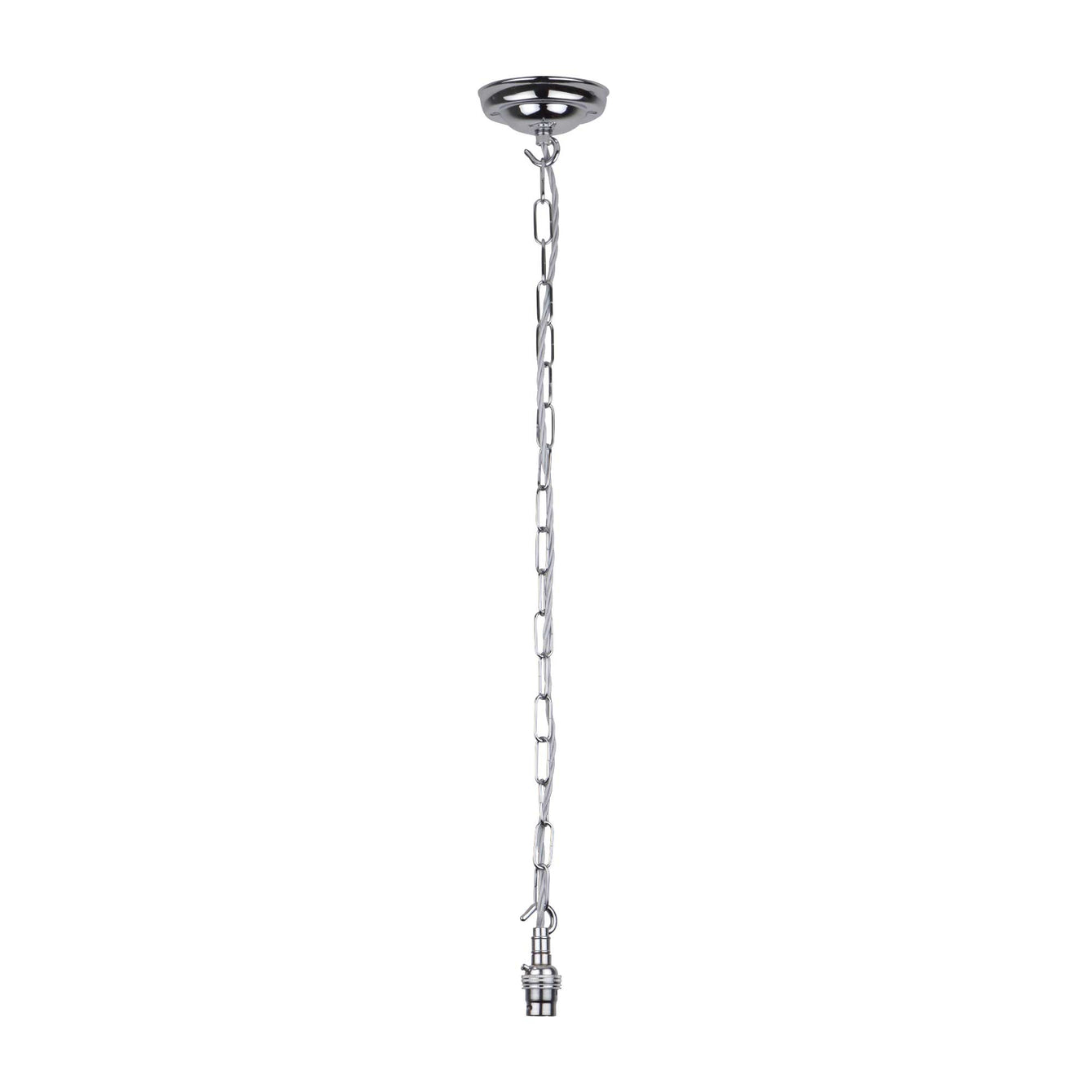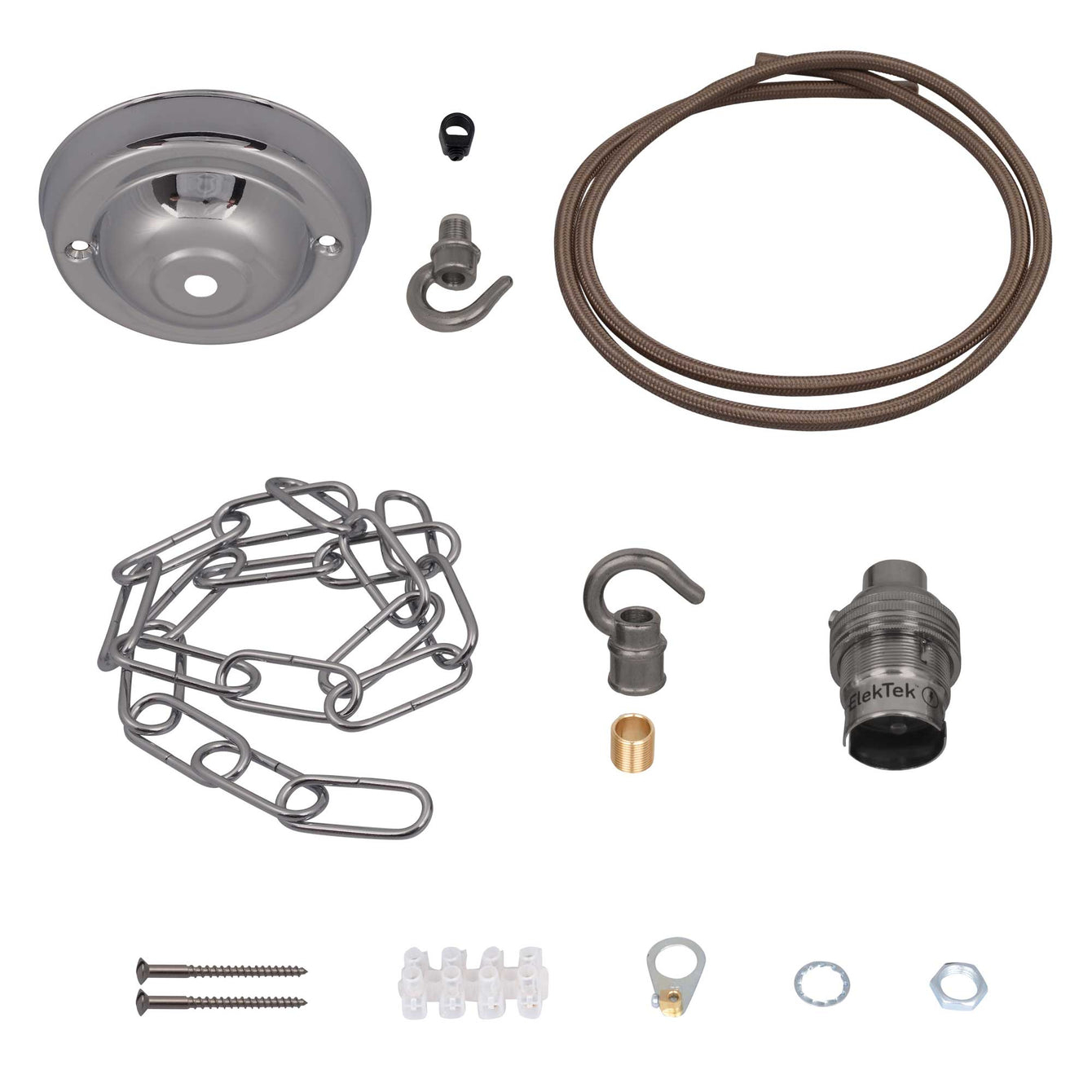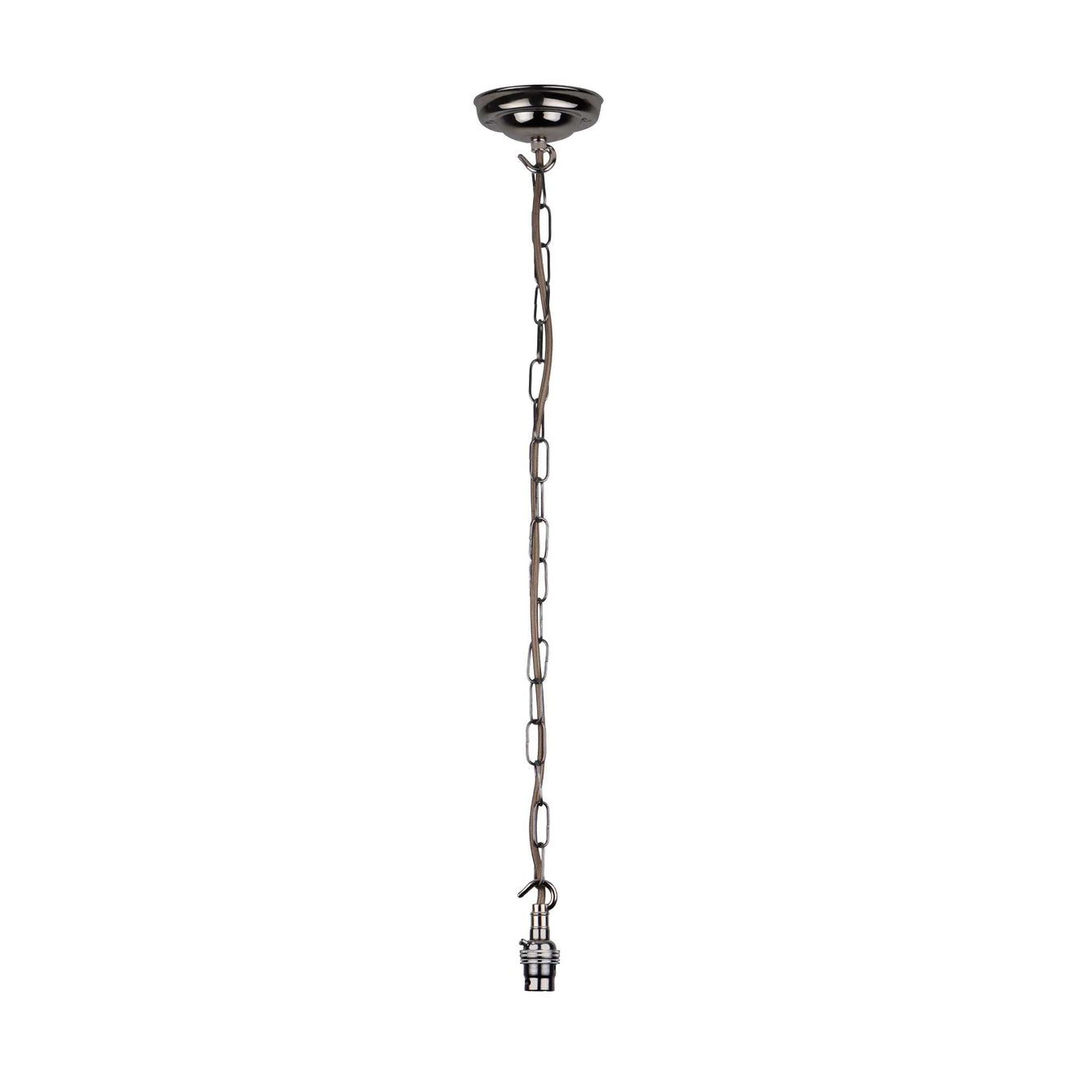 ElekTek Premium Pendant Light Kit DIY 108mm Ceiling Rose, Chain, Twisted Flex and Lamp Holder B22 Hook
Description
The ElekTek DIY pendant ceiling light kit contains everything you need to assemble a premium quality ceiling light with a pendant drop of 70cm.
EACH LAMP KIT COMPRISES:
108mm domed ceiling rose with hook
800mm (80cm) Twisted braided flex (Round braided flex supplied with Nickel finish only)

B22 lamp holder with hook
ElekTek 108mm Diameter Ceiling Rose with Cord Grip
Internal locking screw mounted in a separate riveted threaded base ensuring your lighting does not come apart with use, unlike cheaper alternatives
Maximum diameter 32mm
Height 89mm
Approx. 25m Hook Drop
1/2" threaded entry
Cable/Flex entry through centre of Hook, 7mm Aperture
B22 (22mm) Bayonet Cap
Shade Ring
Flameproof ceramic interior
Brass plunger contacts
Made in the UK
This product is suitable for lighting circuits only. T2 temperature rating (220°C).
Open Link Chain - For Chandeliers, Lighting & Decorative Use
38mm x 15mm link size
2.8mm bar
Links not welded so can be extended or shortened
10kg load
3 Core Twisted Braided Lighting Flex
General purpose decorative fabric covered lighting flex
Conductor section 0.75mm2
Length supplied 0.8m (80cm)
NB: The Nickel matched flex is round, not twisted.
All electrical work should be undertaken by persons competent in the wiring and installation of these items. If in any doubt, please consult a qualified electrician.
All metal electrical fittings must be earthed; all ElekTek products have earth terminals where required.