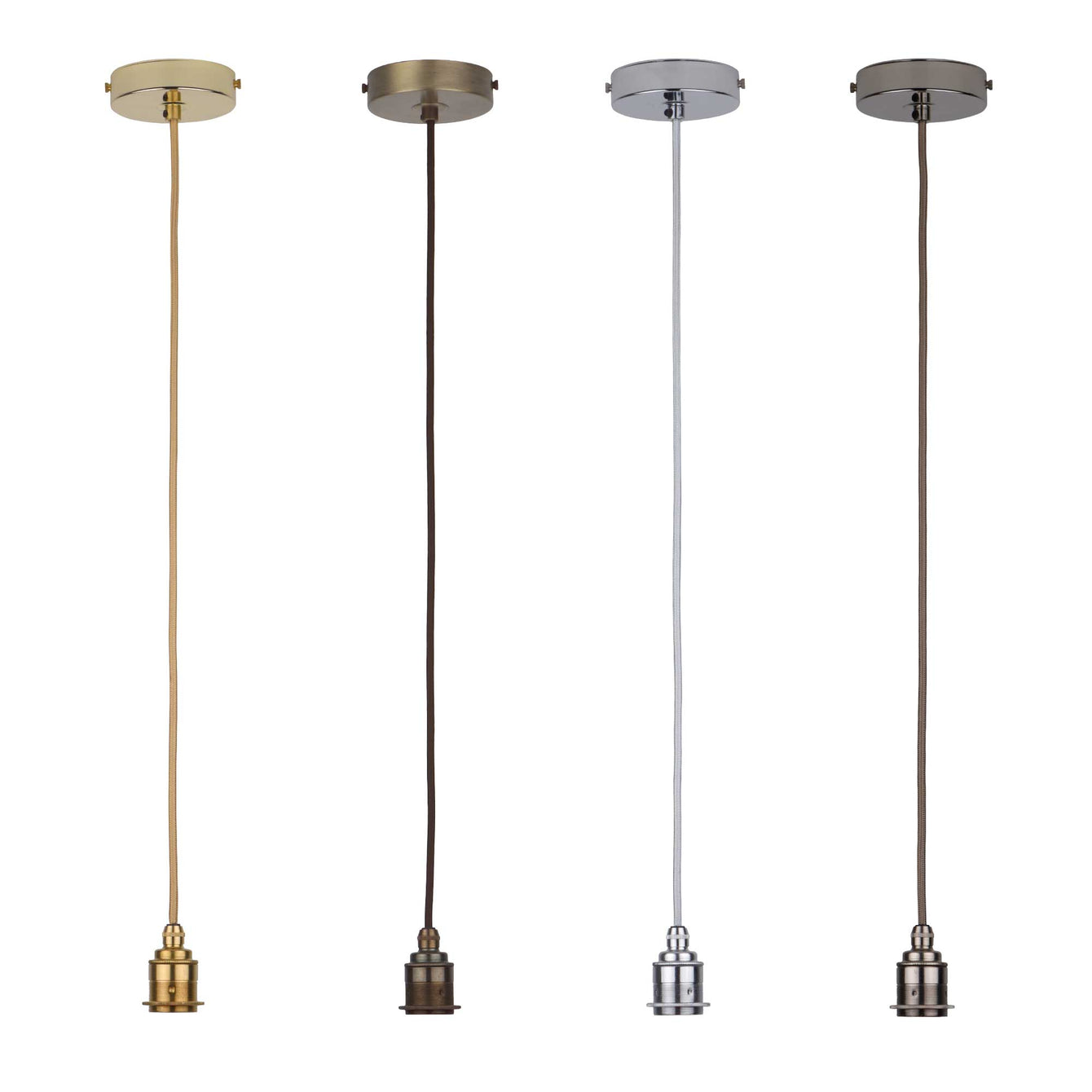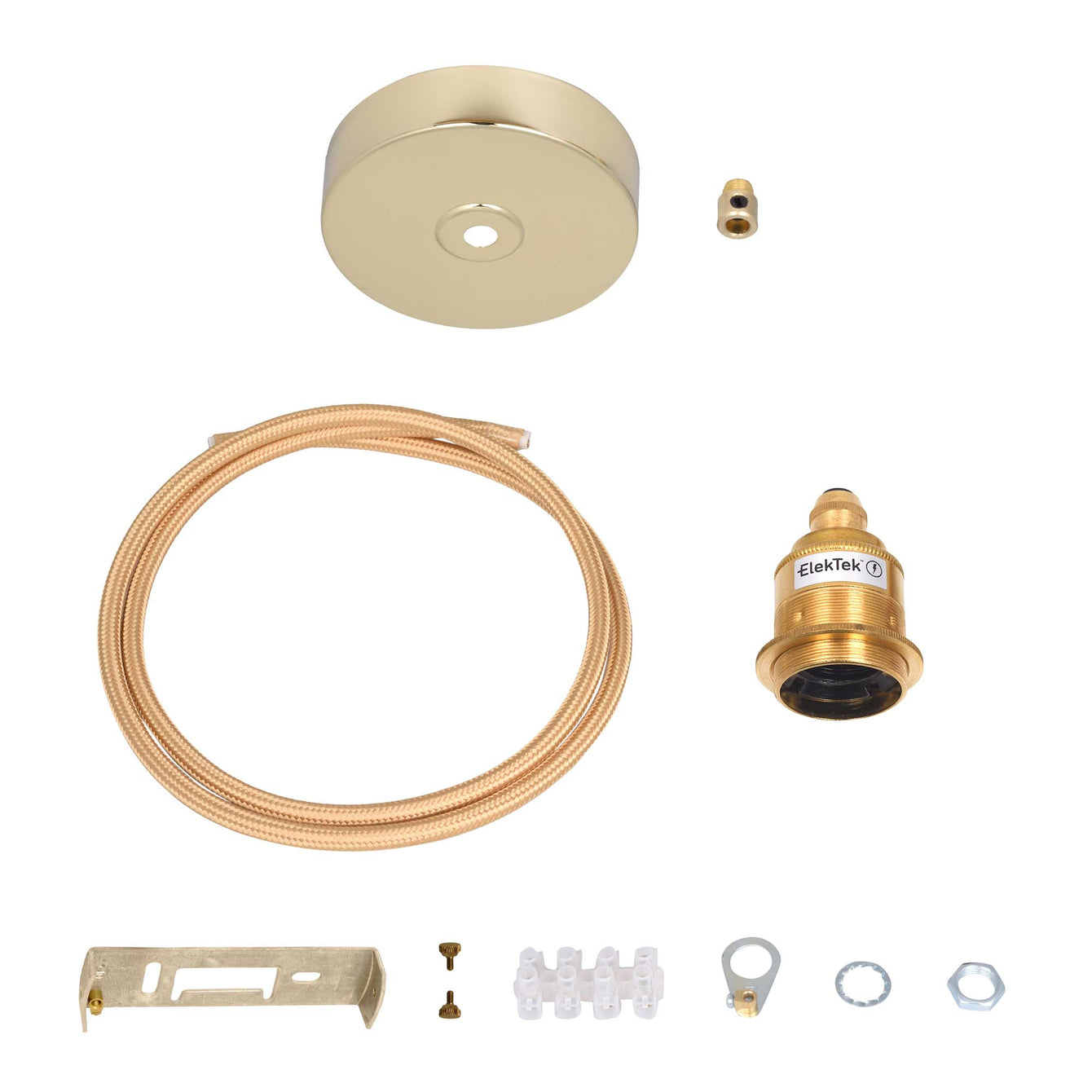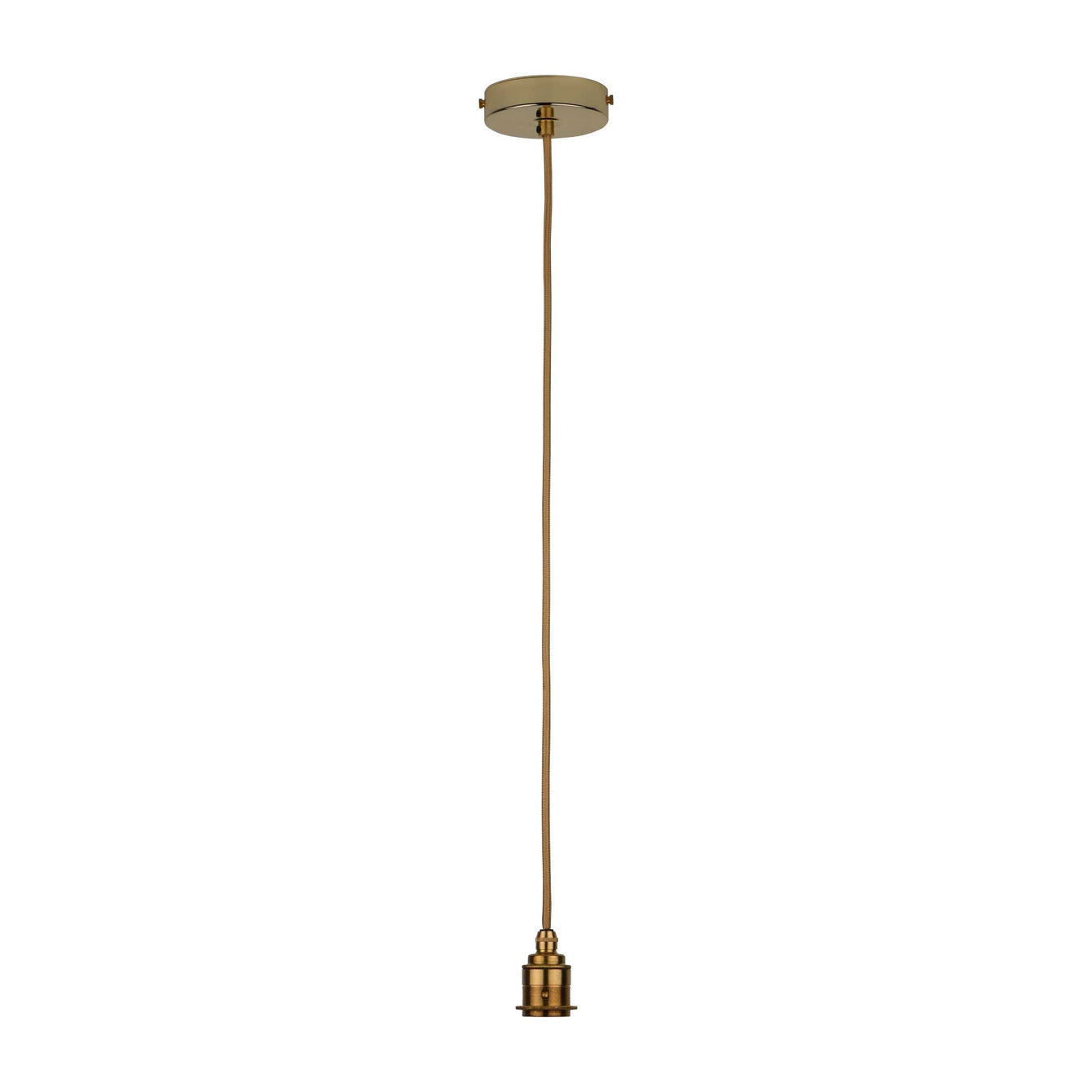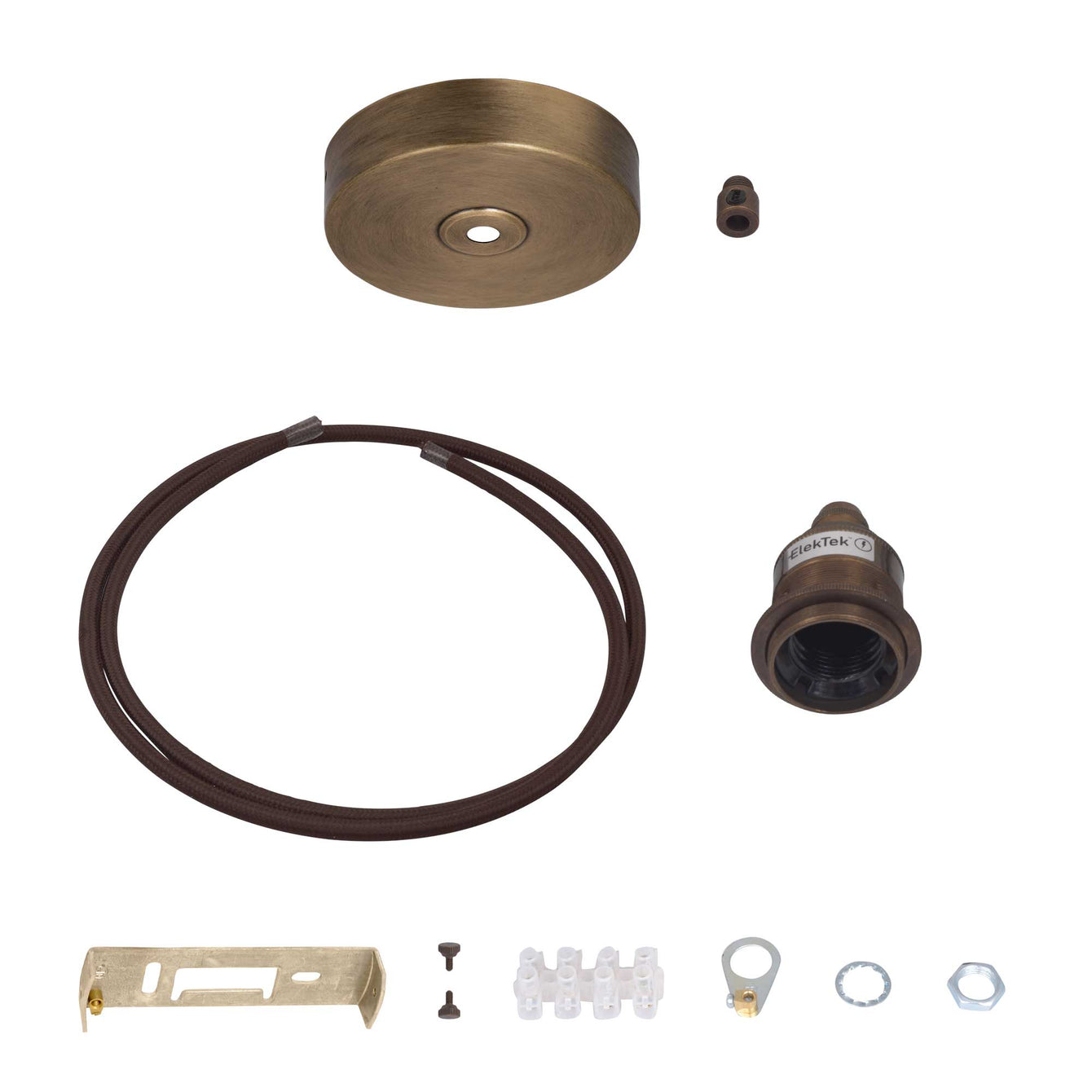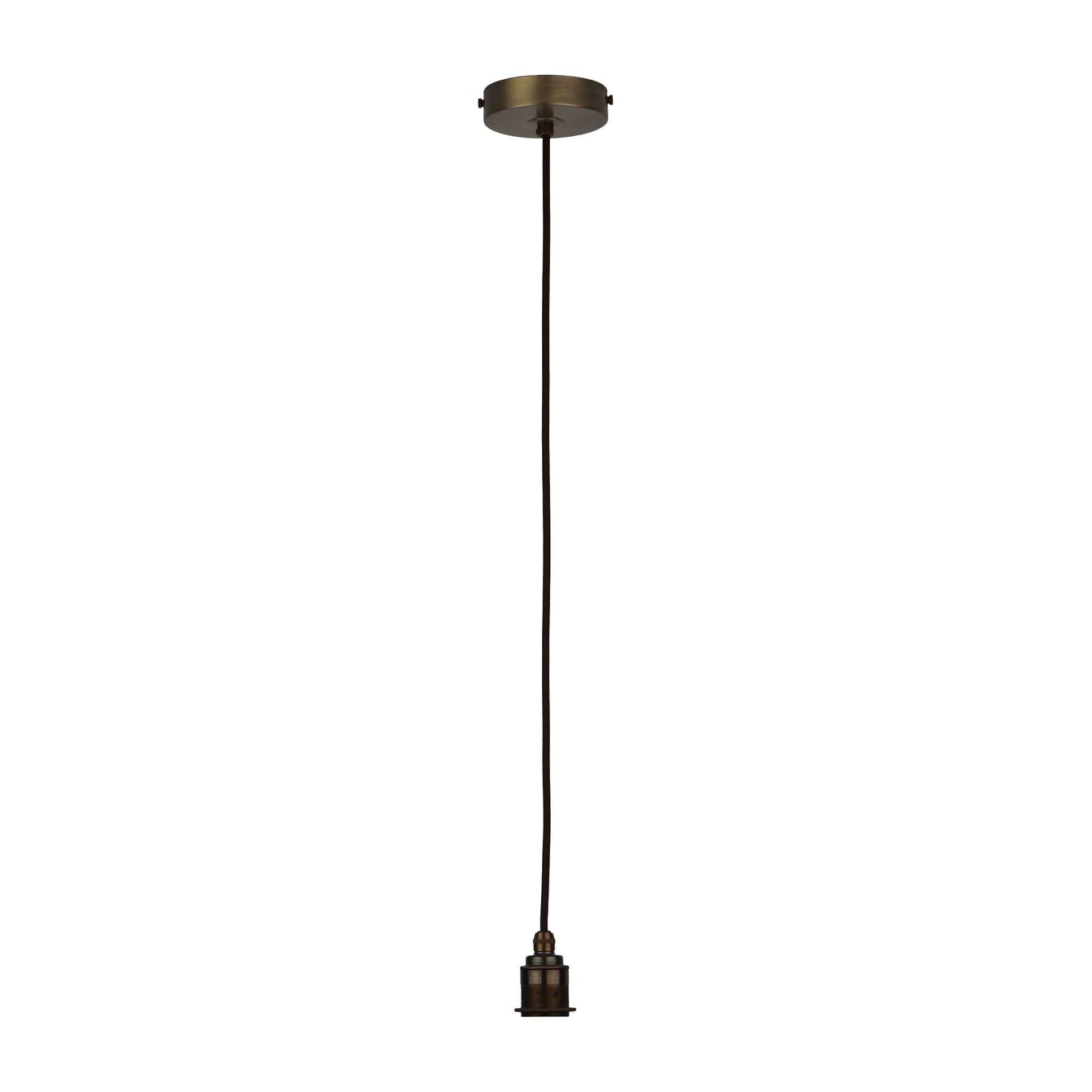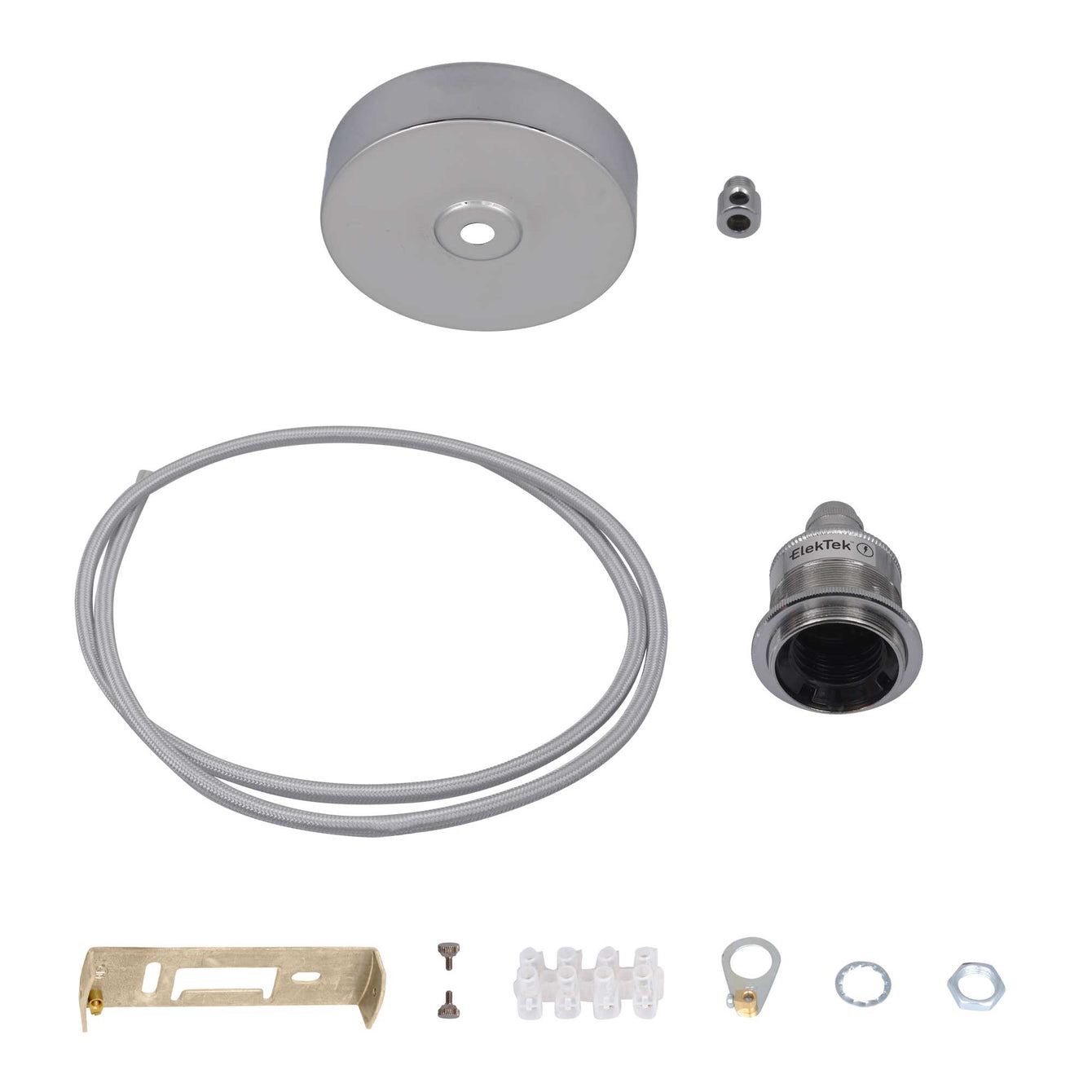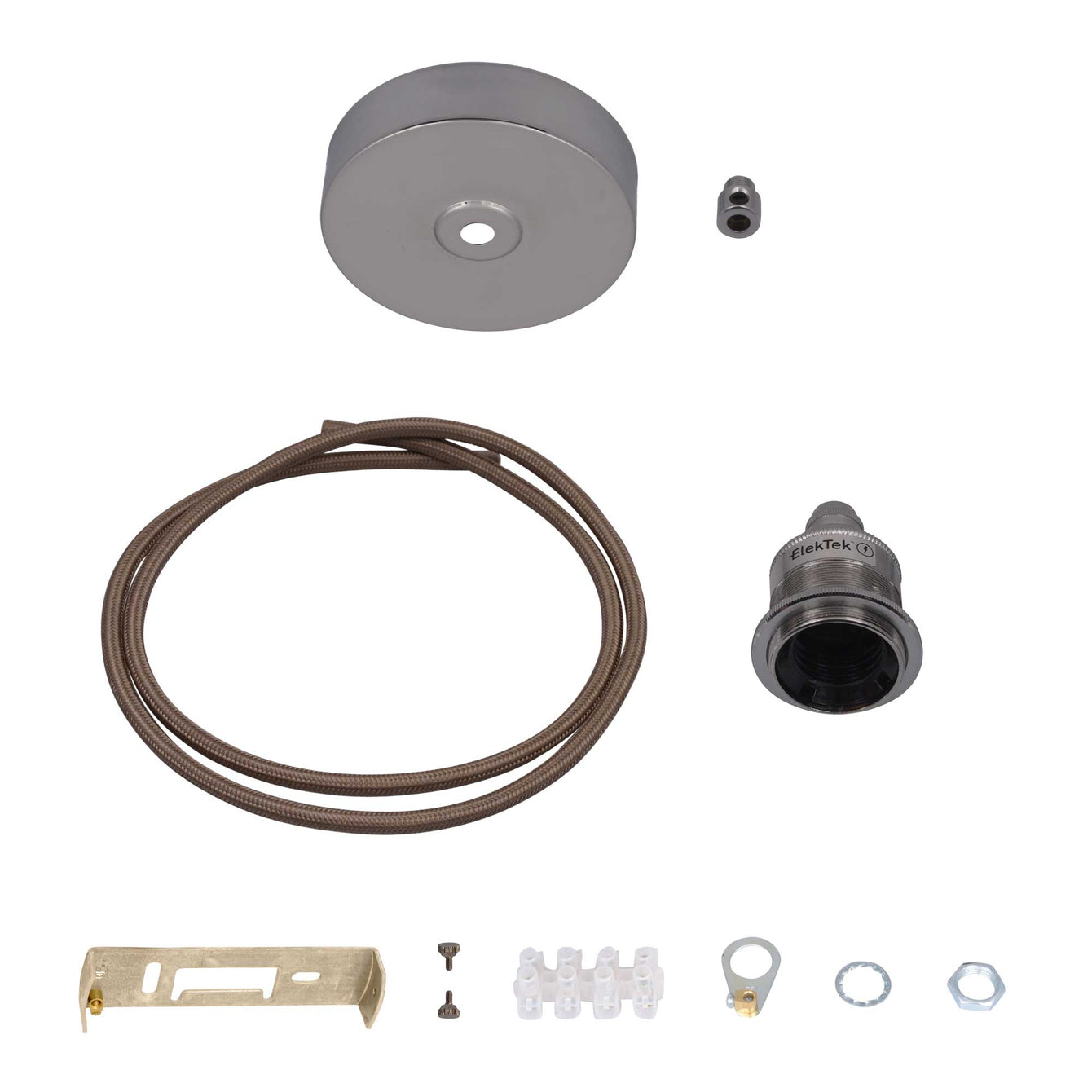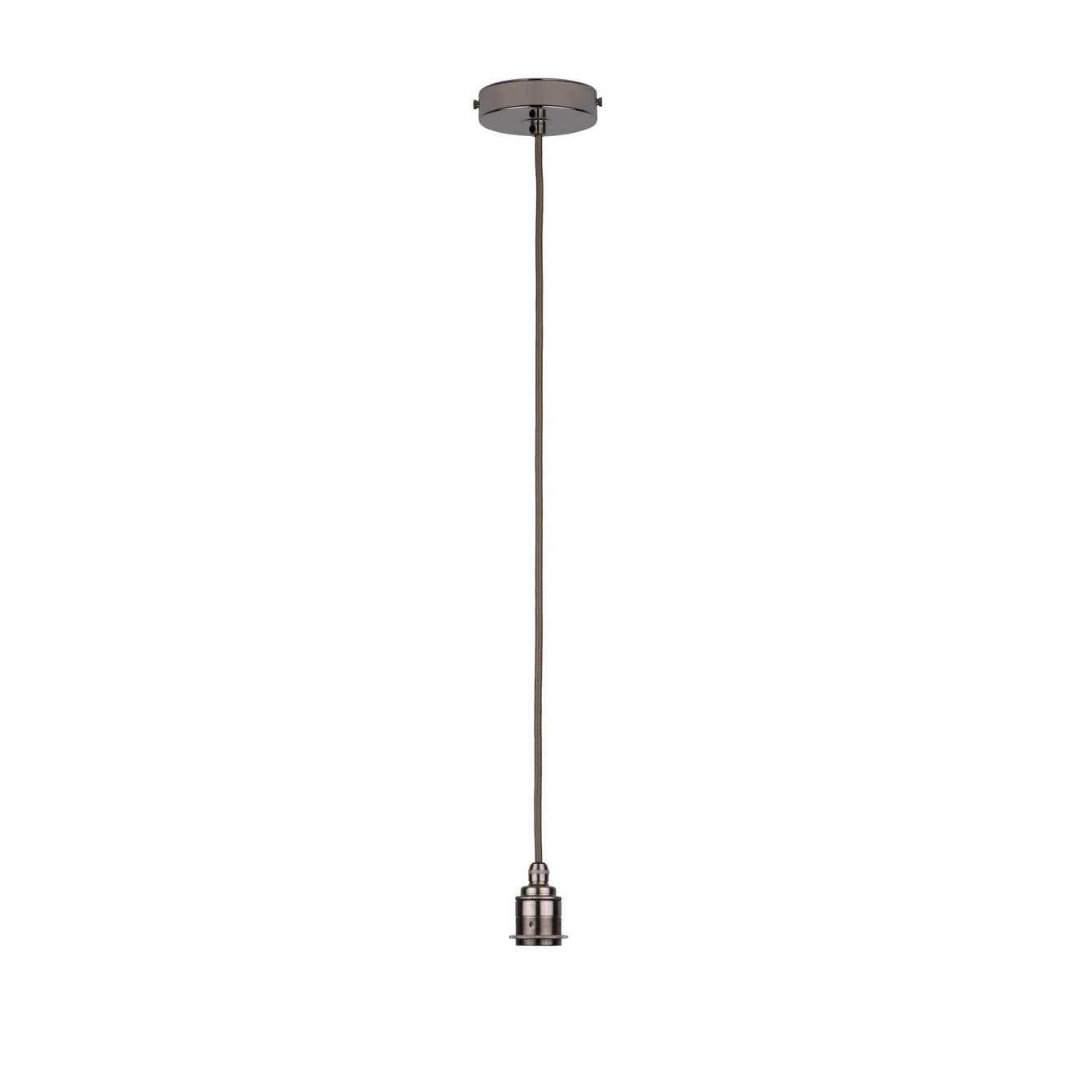 ElekTek Premium Pendant Light Kit DIY 100mm Flat Top Ceiling Rose, Round Flex and Lamp Holder E27 Shade Ring Cord Grip
Description
The ElekTek DIY pendant ceiling light kit contains everything you need to assemble a premium quality ceiling light with a pendant drop of 70cm.
EACH LAMP KIT COMPRISES:
100mm flat top ceiling rose with cord grip
800mm (80cm) Round braided flex
E27 shade ring lamp holder with pendant cord grip
ElekTek 100mm Diameter Flat Top Ceiling Rose with Cord Grip
108mm Diameter, 30mm Depth
5kg / 12lb capacity
Fixing holes - 80mm Centres
Matching 10mm Male Cord Grip
2 matching slotted screws
Grip washer
Earth loop
Back-nut
4-way connector block
Made in the UK
This ceiling rose is ideal for suspending light fittings, chandeliers and lamp/bulb installations.
It is safe to suspend loads up to 5kg (12lbs).
Ensure that the screws are screwed into the ceiling joists.
3 Core Round Braided Lighting Flex
General purpose decorative fabric covered lighting flex
Conductor section 0.75mm2
Length supplied 0.8m (80cm)
E27 Shade Ring Lamp Holder Cord Grip
Ideal for creating traditional suspended lamp/bulb arrangements in conjunction with a range of ElekTek Ceiling Roses, Cable and Flex.
Quality 10mm Entry Threaded Skirt with Shade Ring E27 Earthed Lamp Holder With Cord Locking Clamp.
Lamp holder Edison Screw ES earthed
Ideal for vintage look lamps and bulbs
Solid brass
Maximum diameter 38.5mm
Height 66mm
Threaded Skirt with 48mm diameter Shade Ring
Matching Cable Grip
Aperture for Cable/Flex approx 6mm
For all types of E27 ES Edison 27mm Screw Cap Lamps/Bulbs
The most common size Edison Screw fitting is this solid brass Edison Screw ES E27 lamp holder and is intended primarily for attachment as a Ceiling Pendant Lamp Holder.
Made in the UK
Locking body with an M10 10mm threaded entry. Edison Screw ES E27 cap brass earthed lamp holder, with internal locking screw and ceramic interior with brass contacts
Has an internal safety locking screw in the cap to prevent the loosening of the lamp holder after it has been installed. Unlike Cheaper Alternatives.
This product is suitable for lighting circuits only. T2 temperature rating (220°C).
All electrical work should be undertaken by persons competent in the wiring and installation of these items. If in any doubt, please consult a qualified electrician.
All metal electrical fittings must be earthed; all ElekTek products have earth terminals where required.