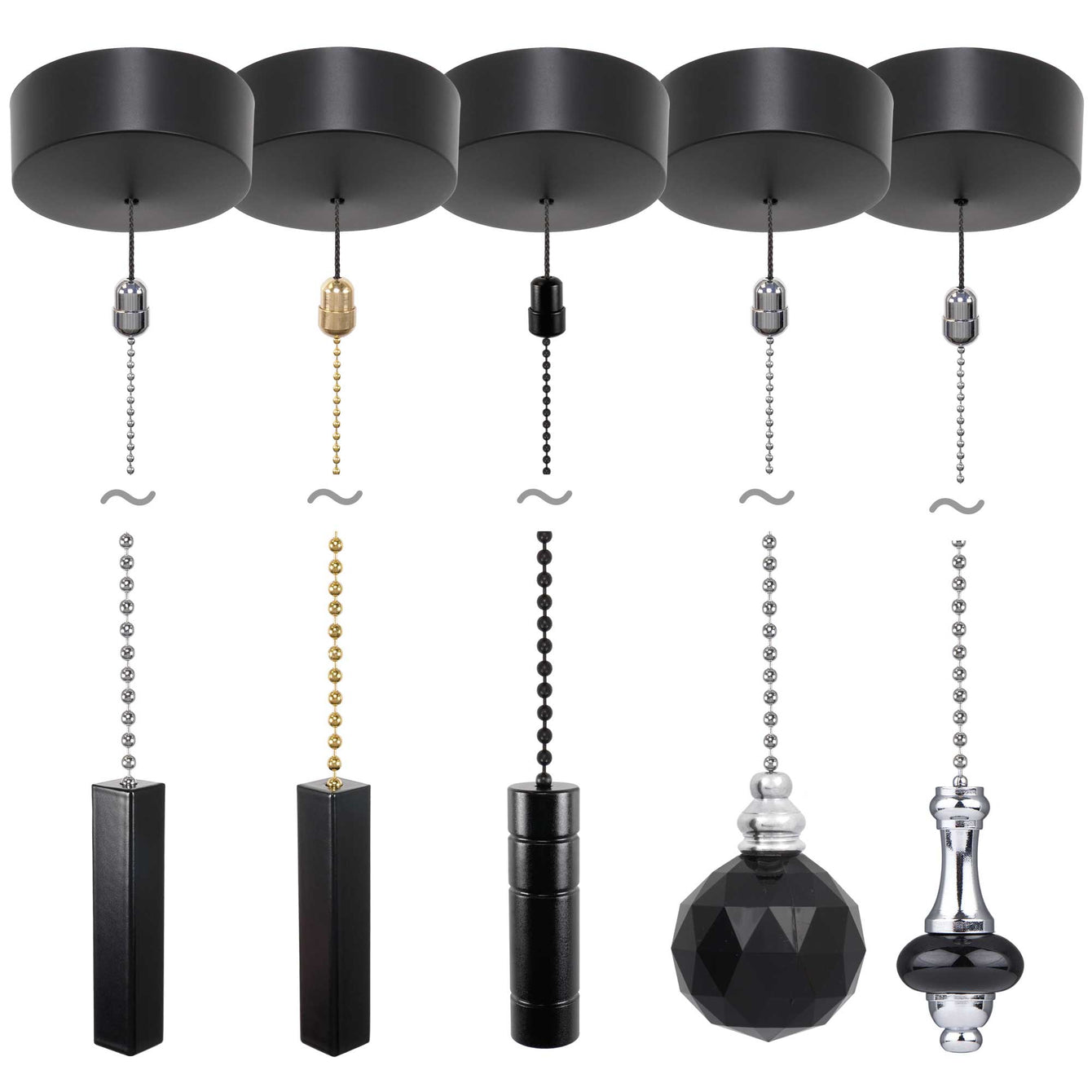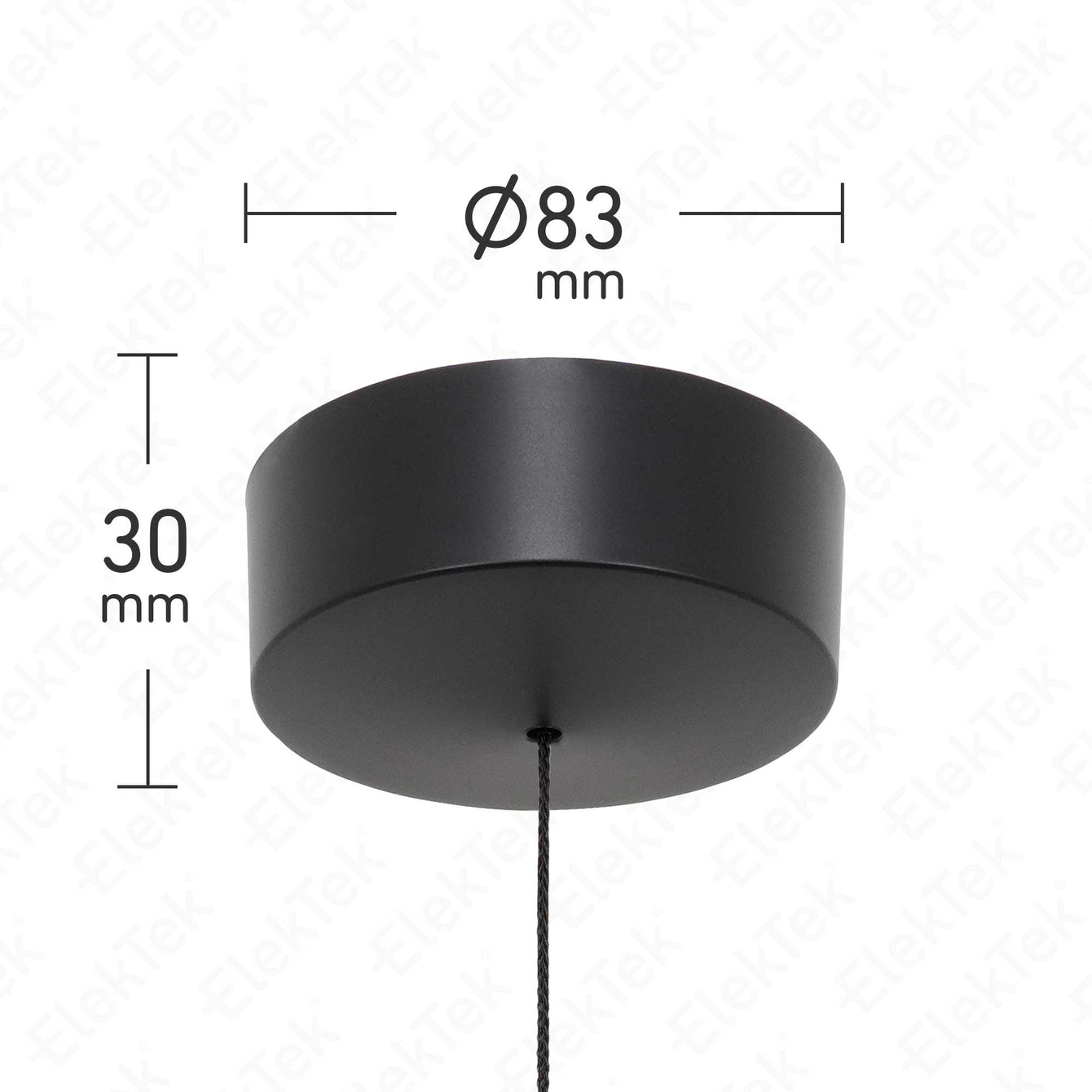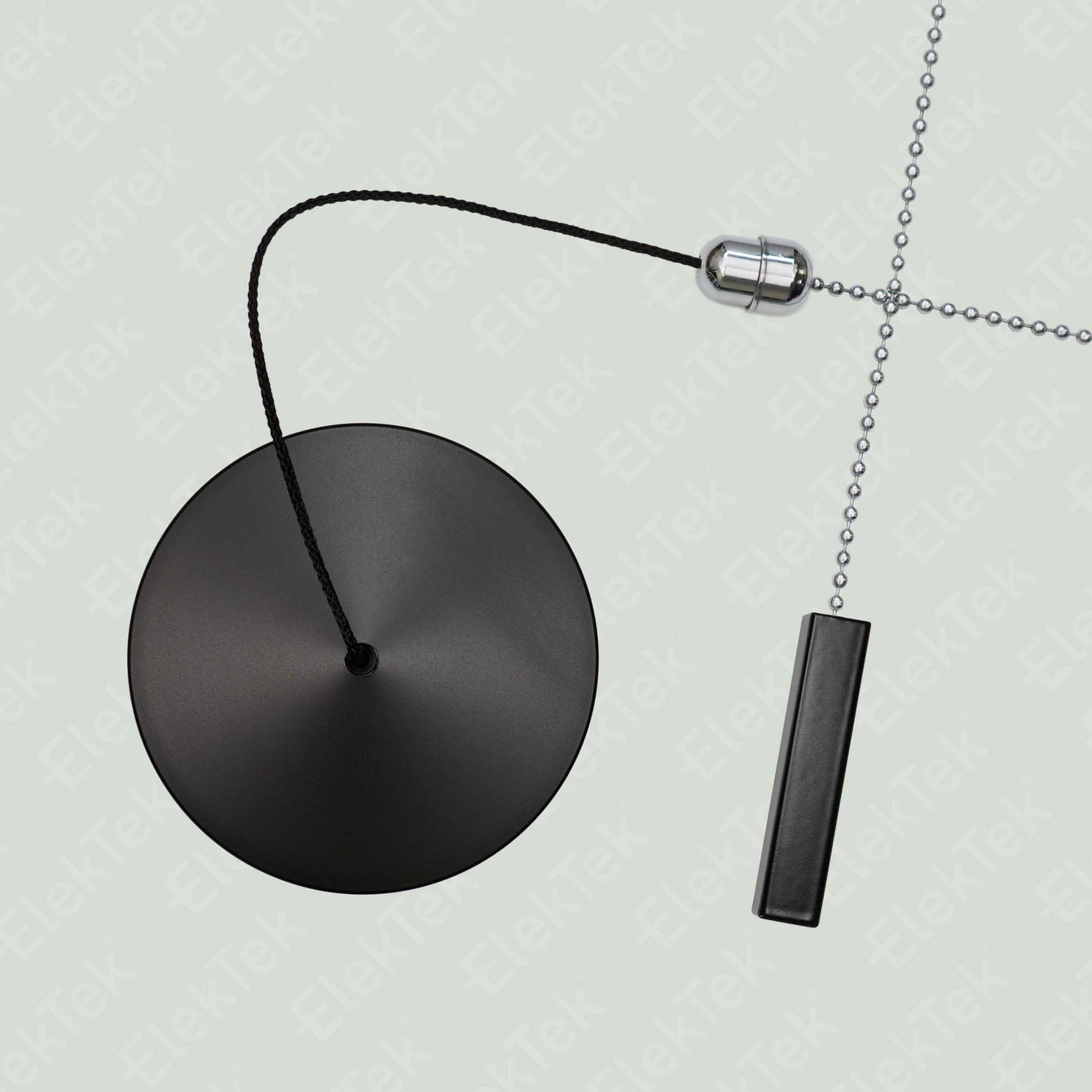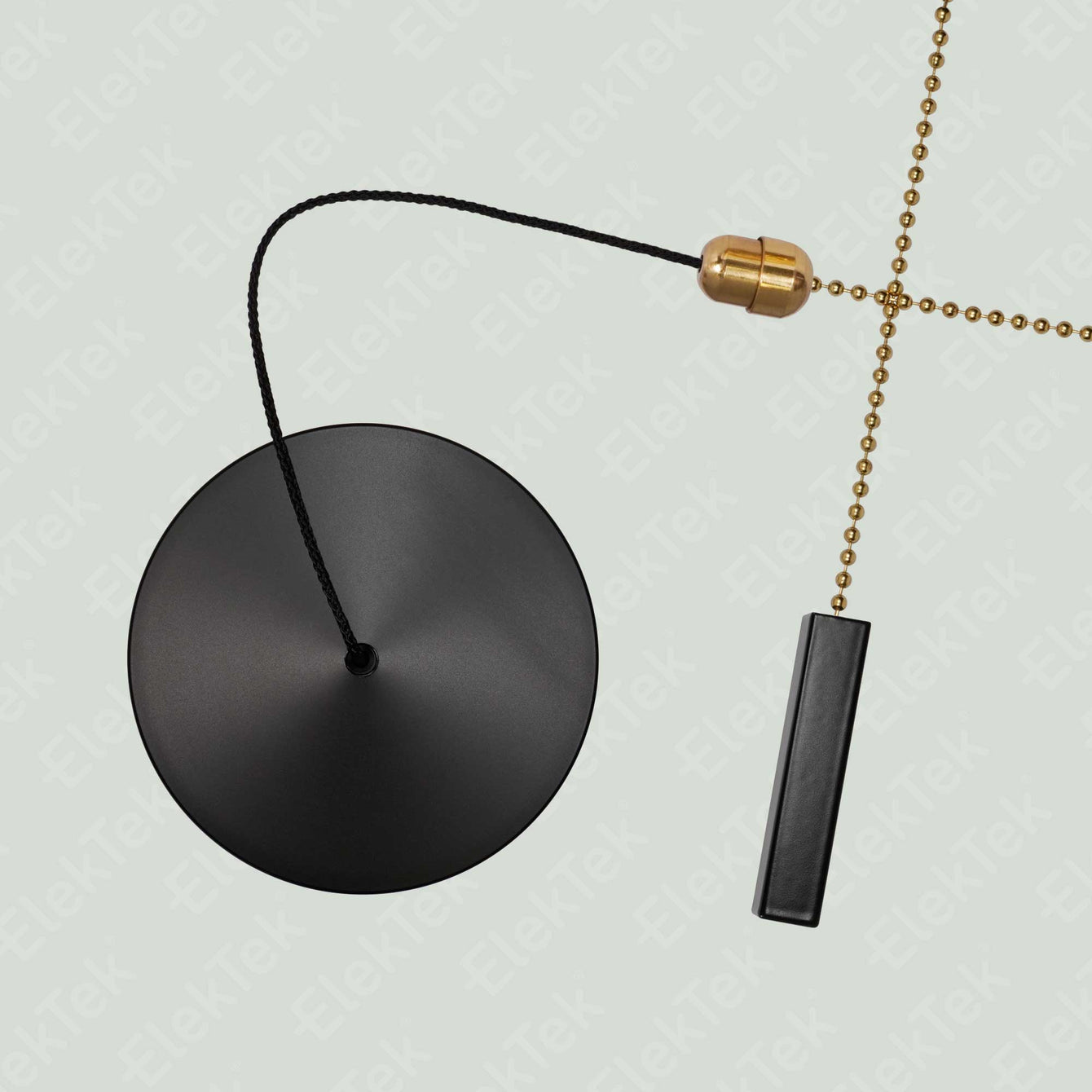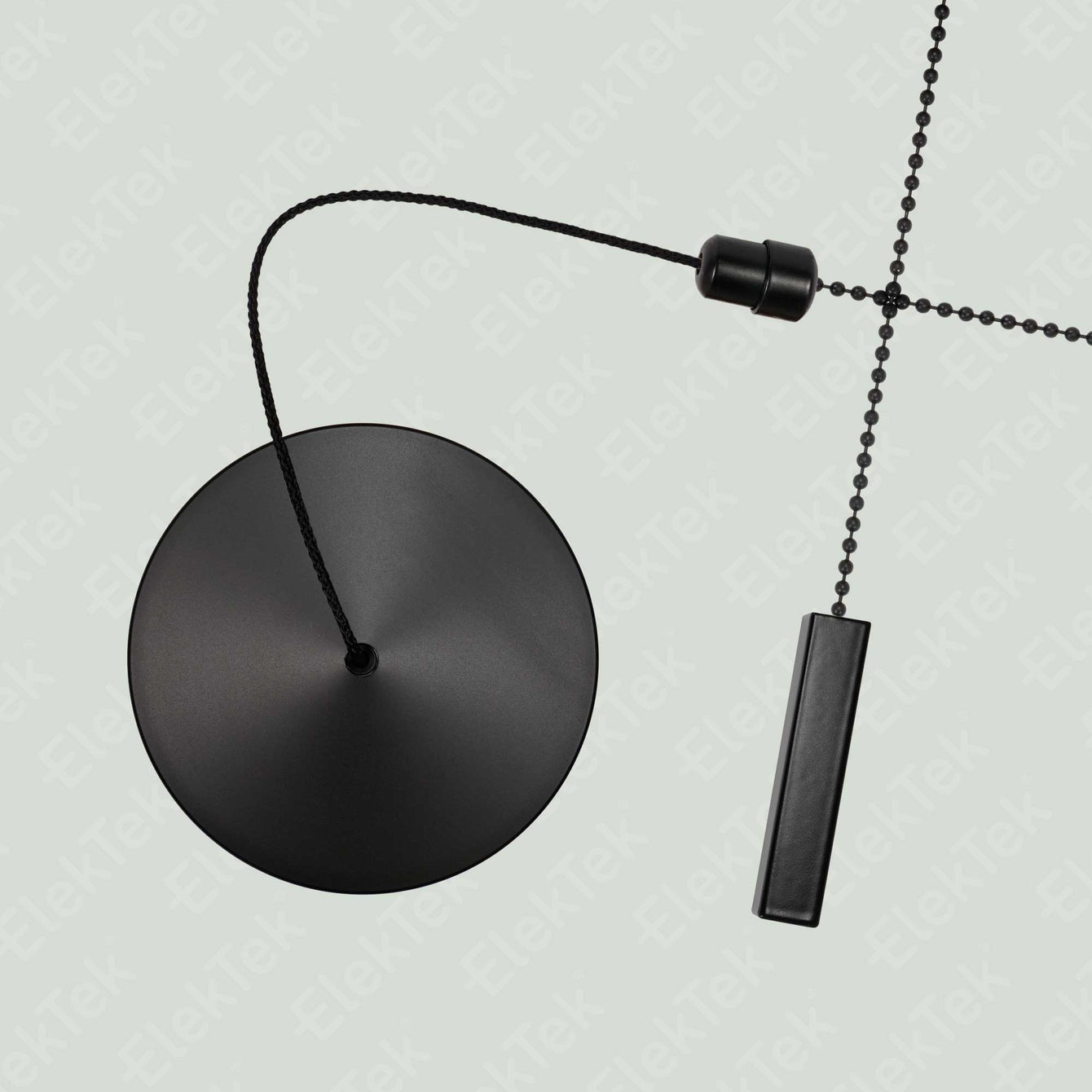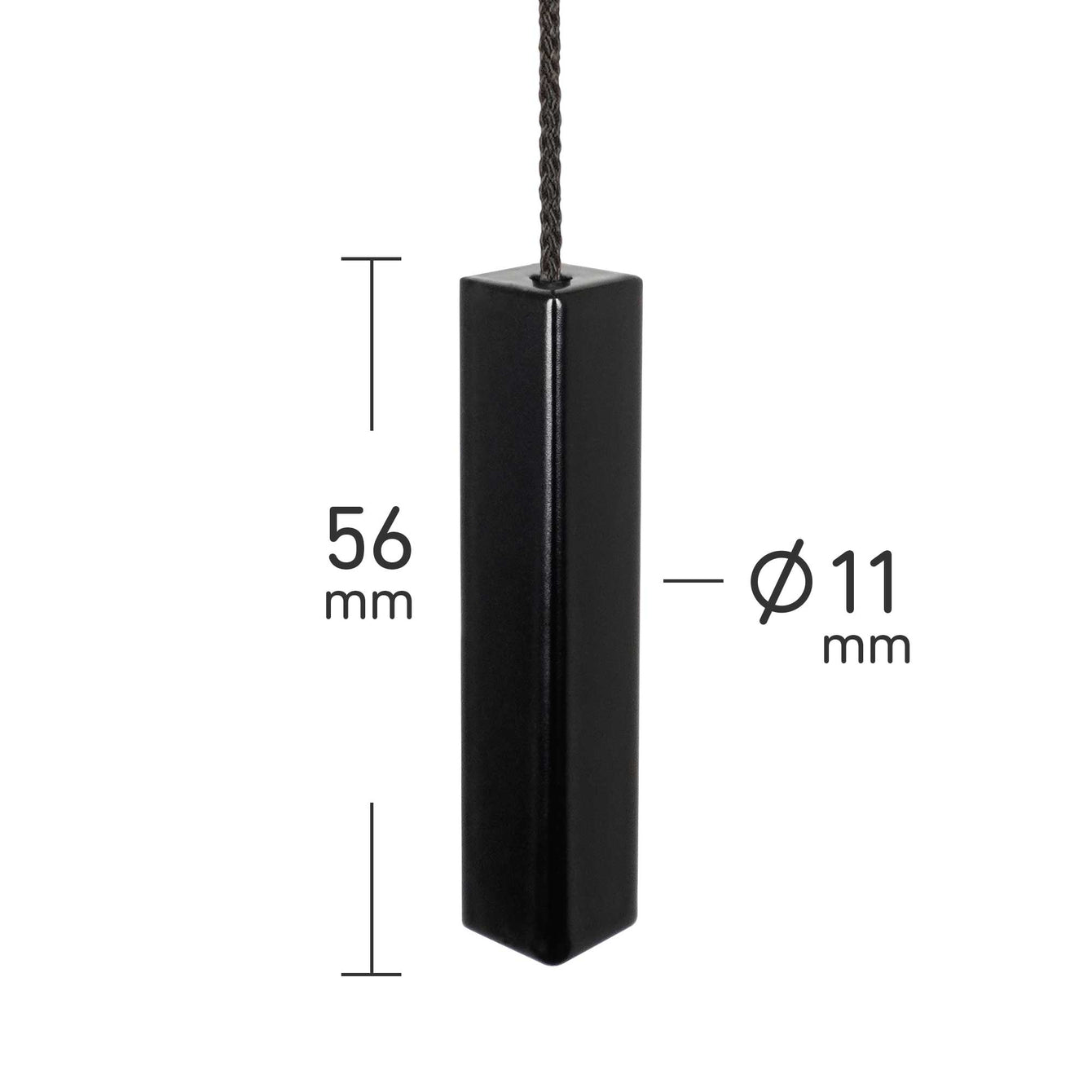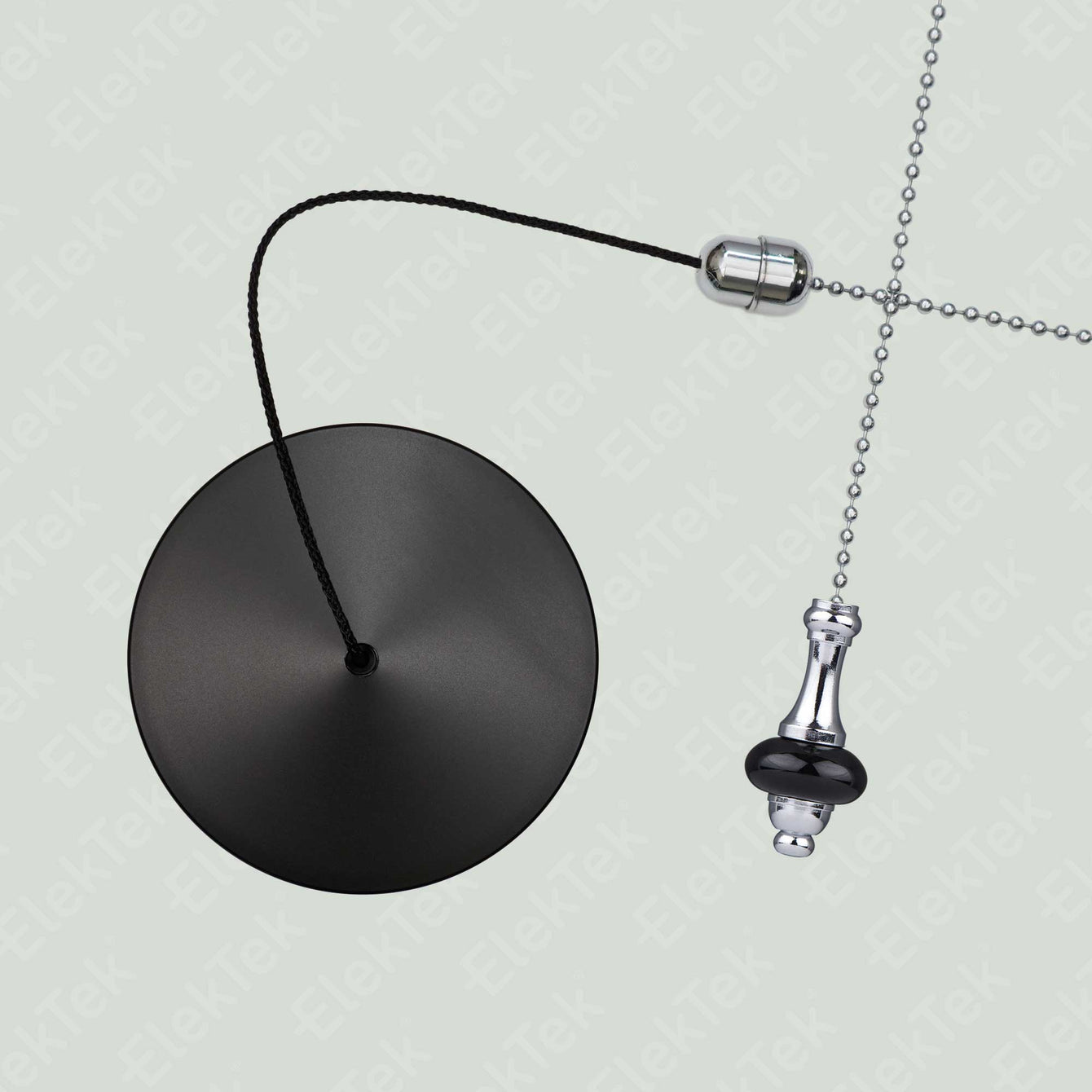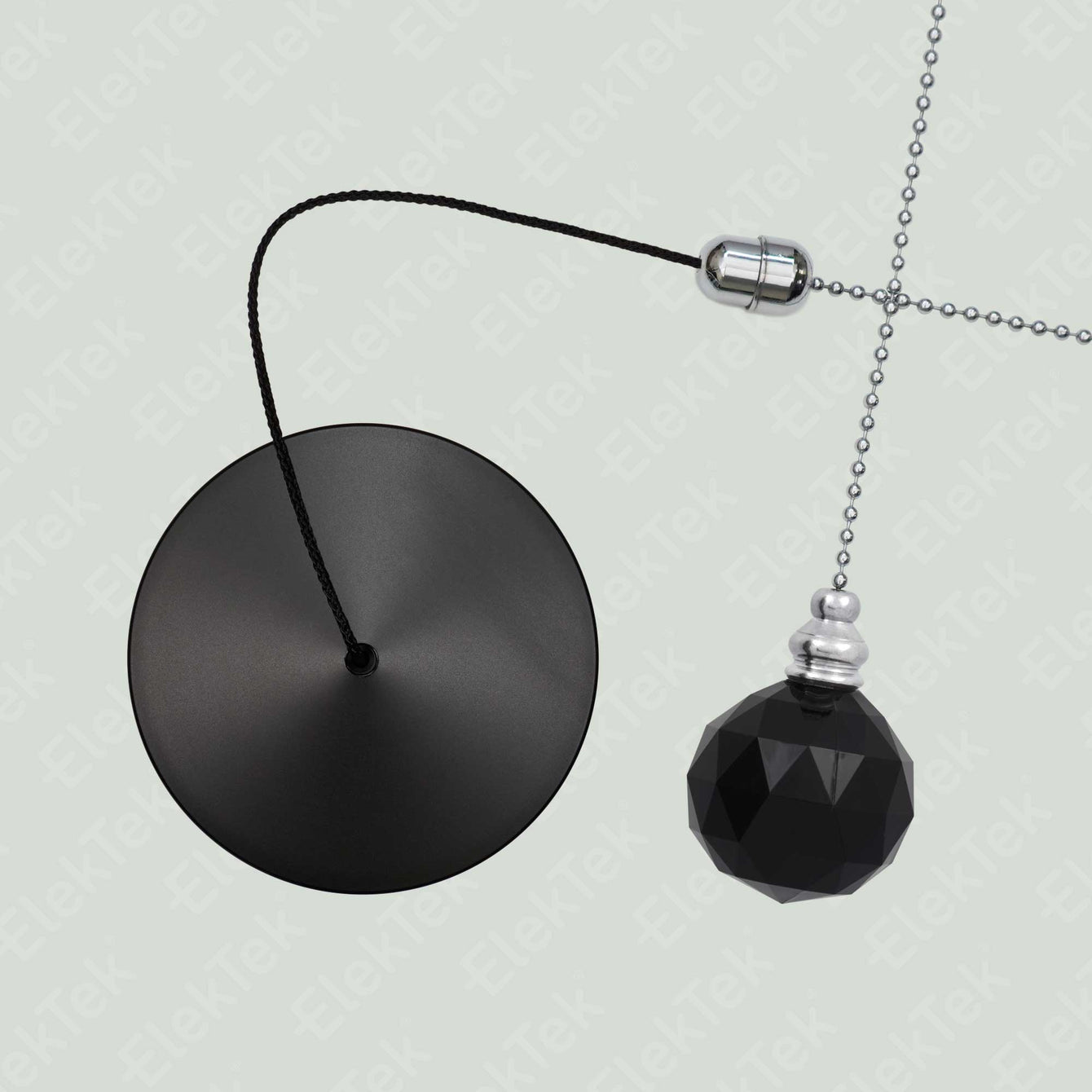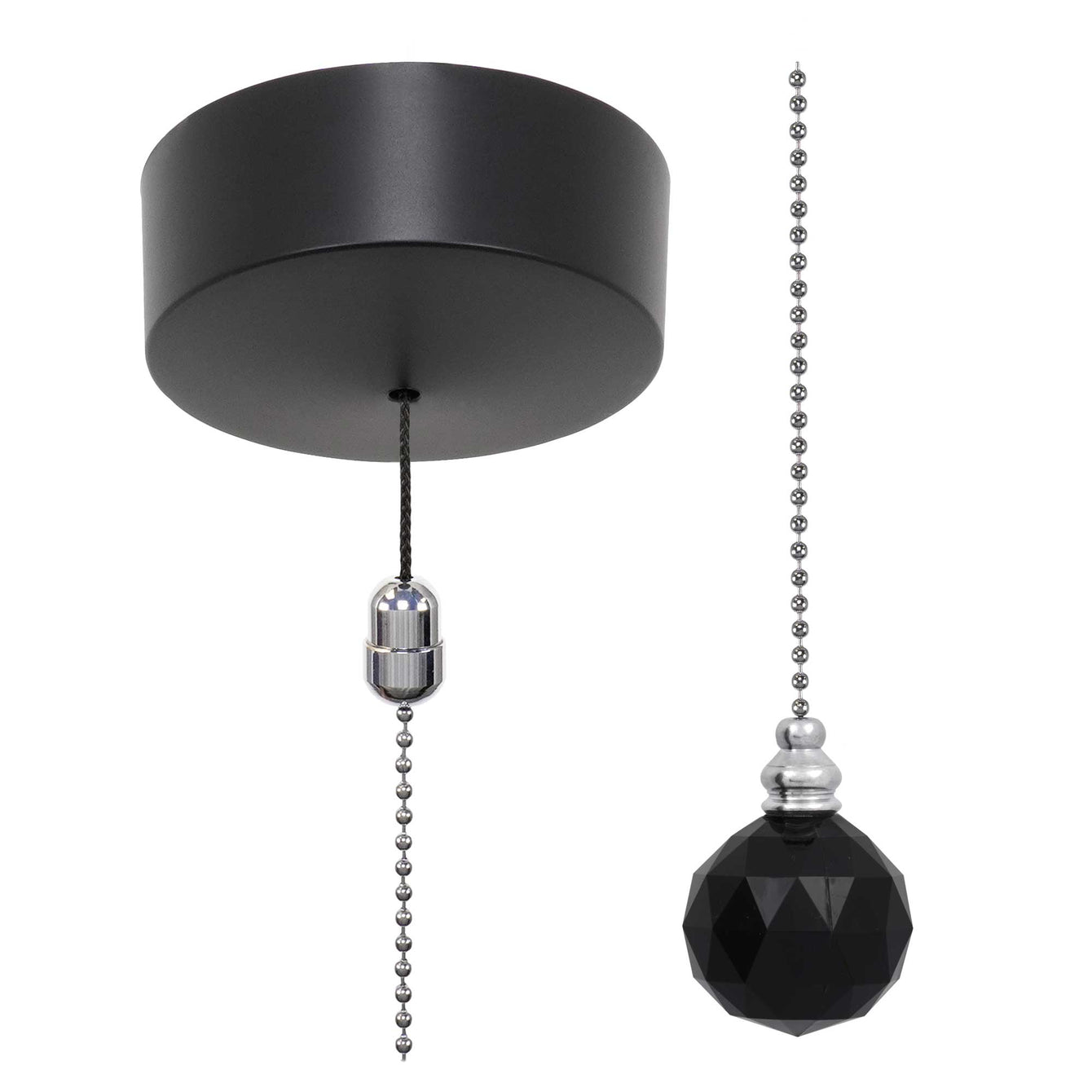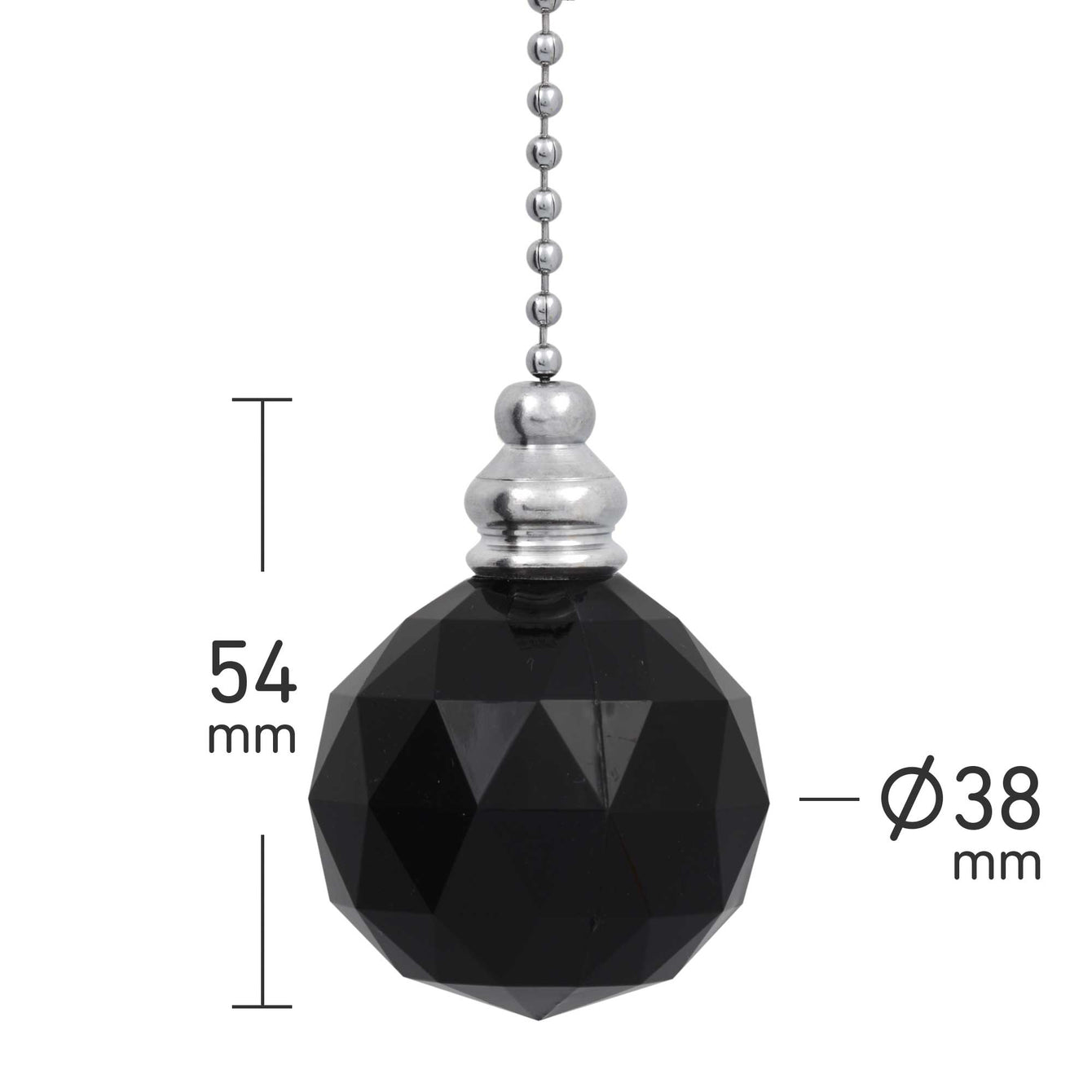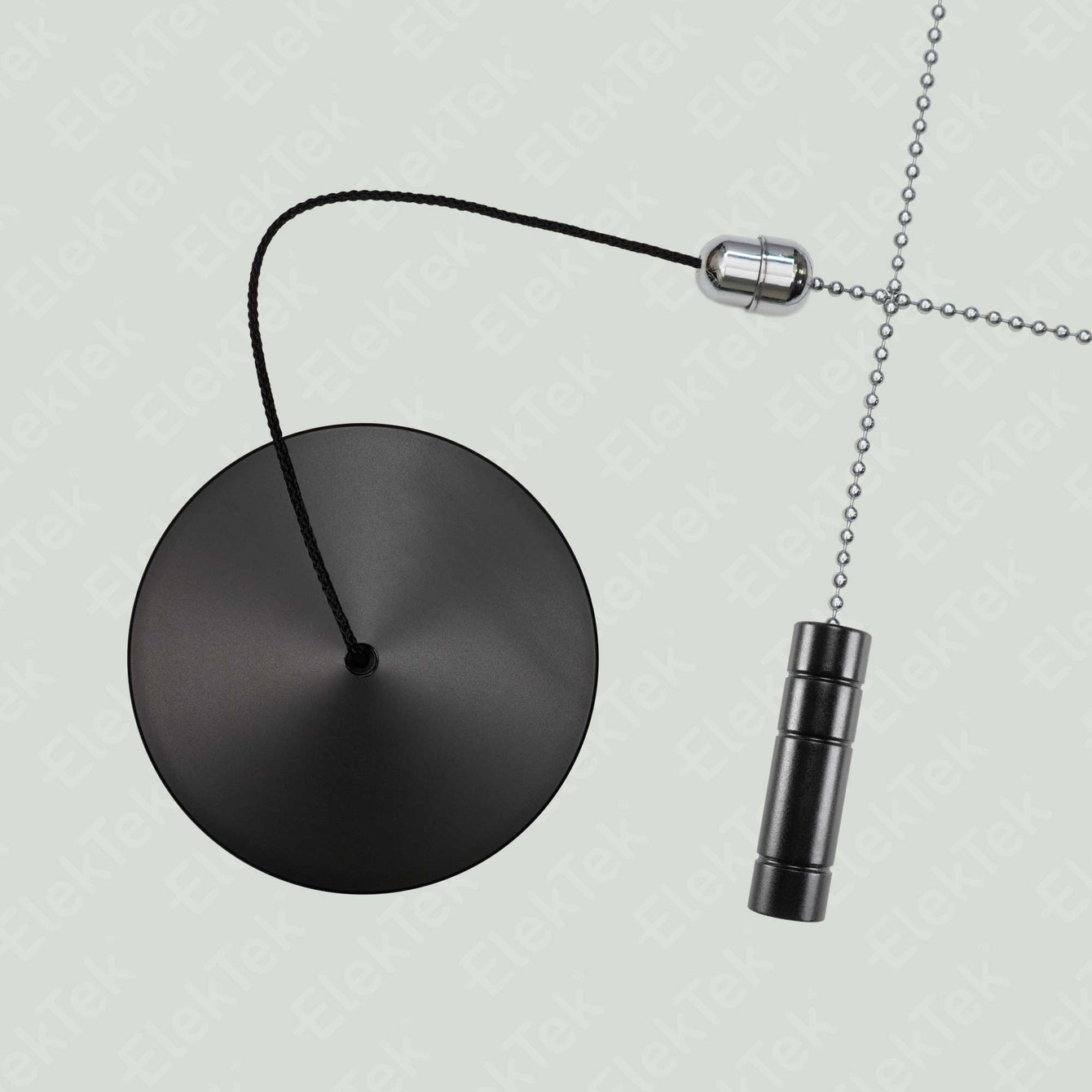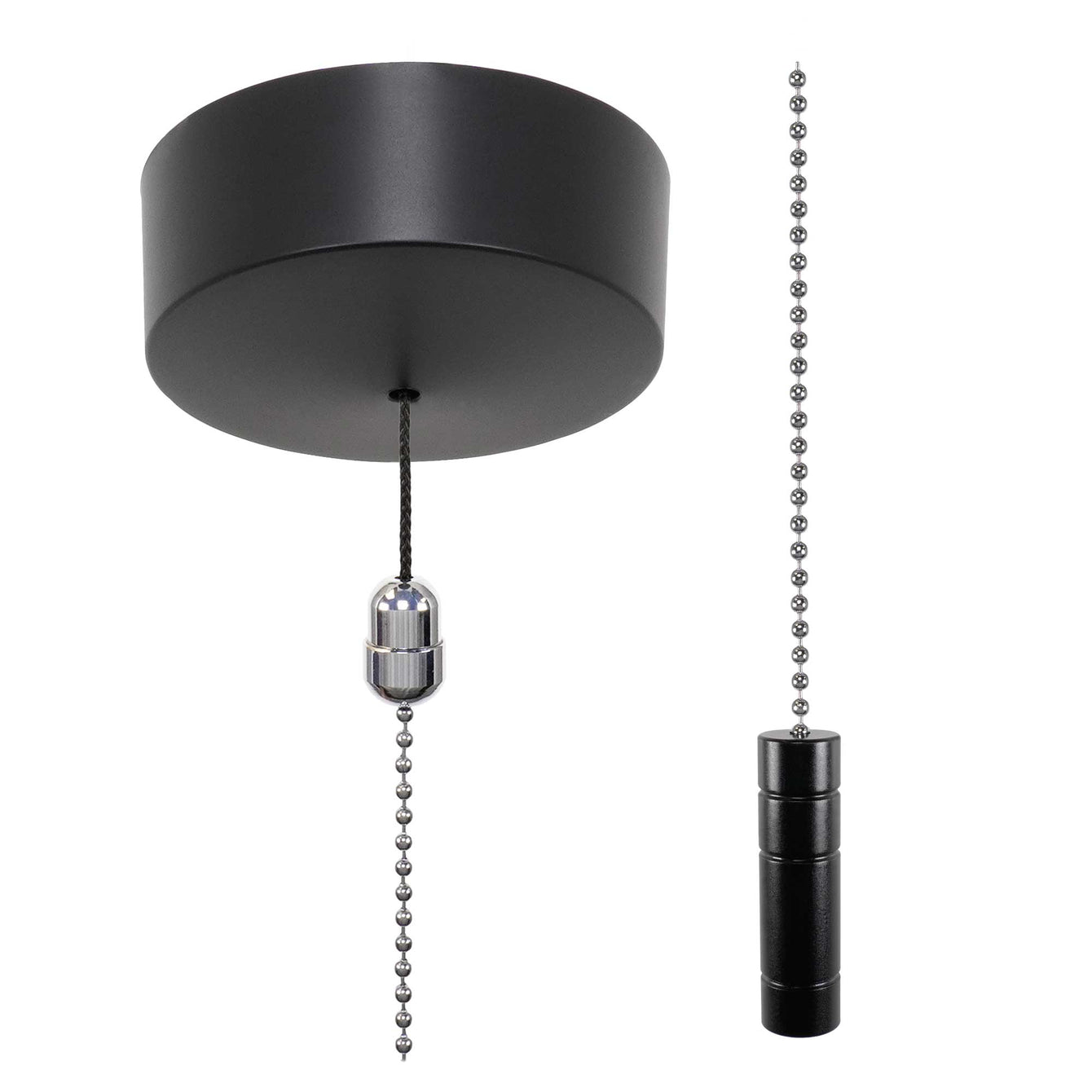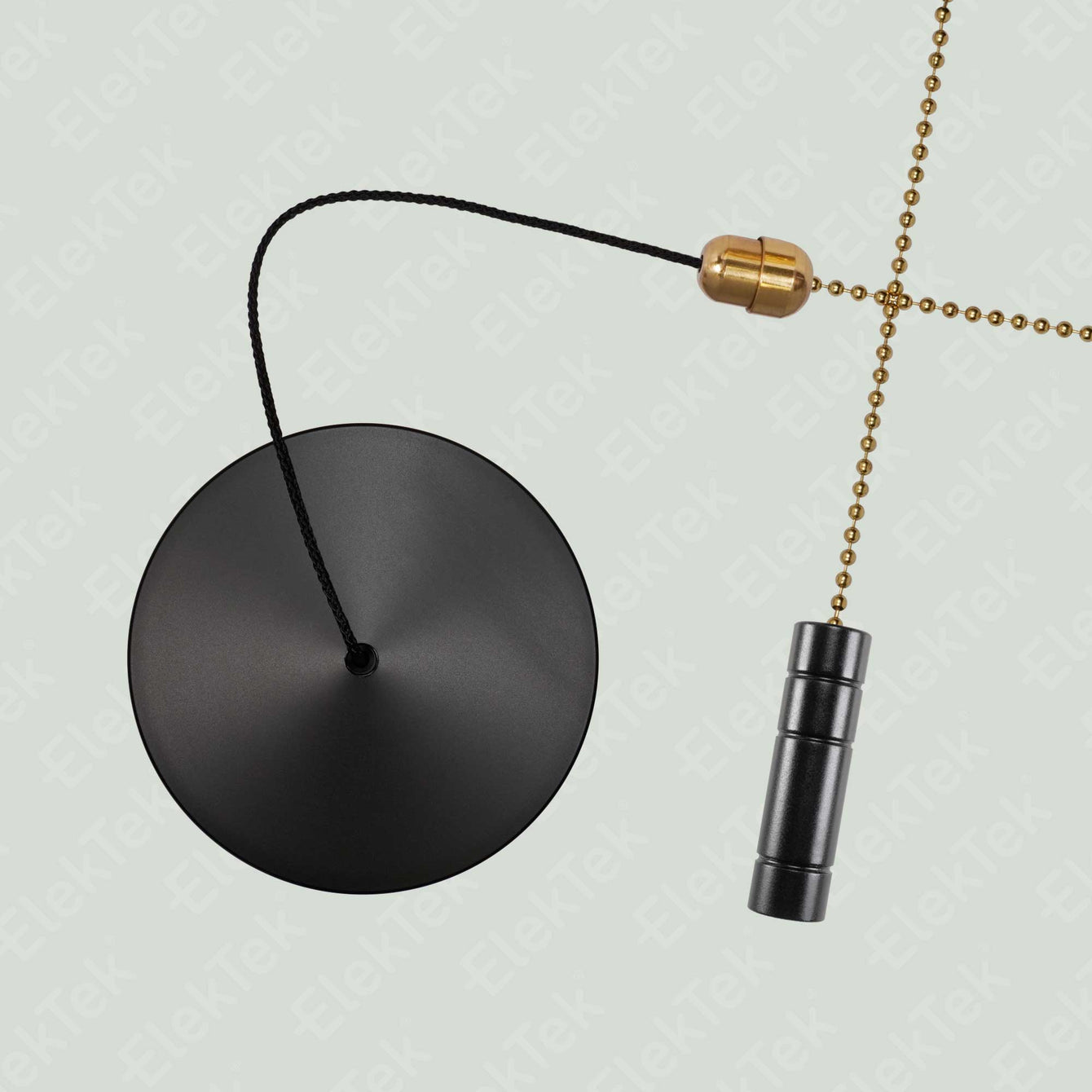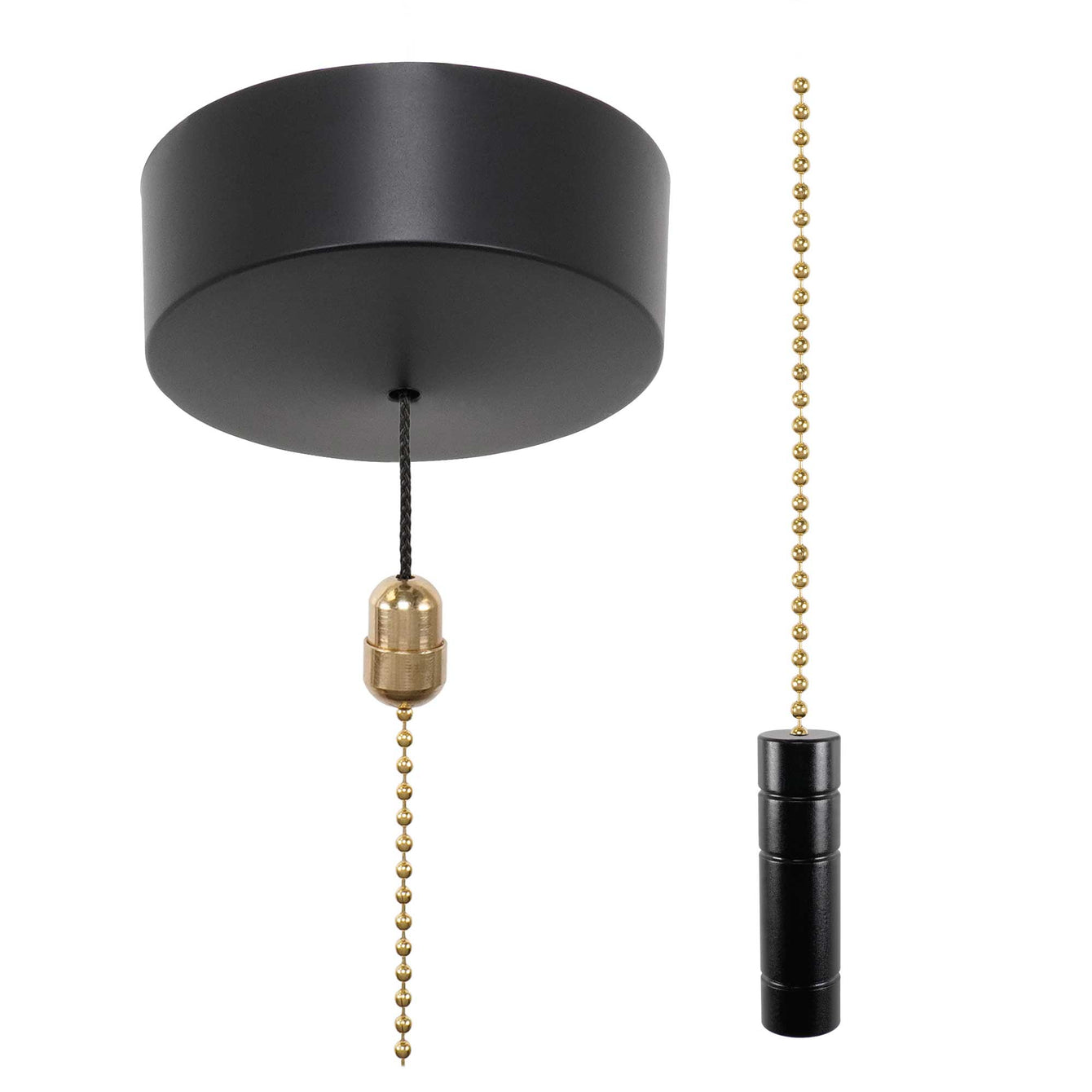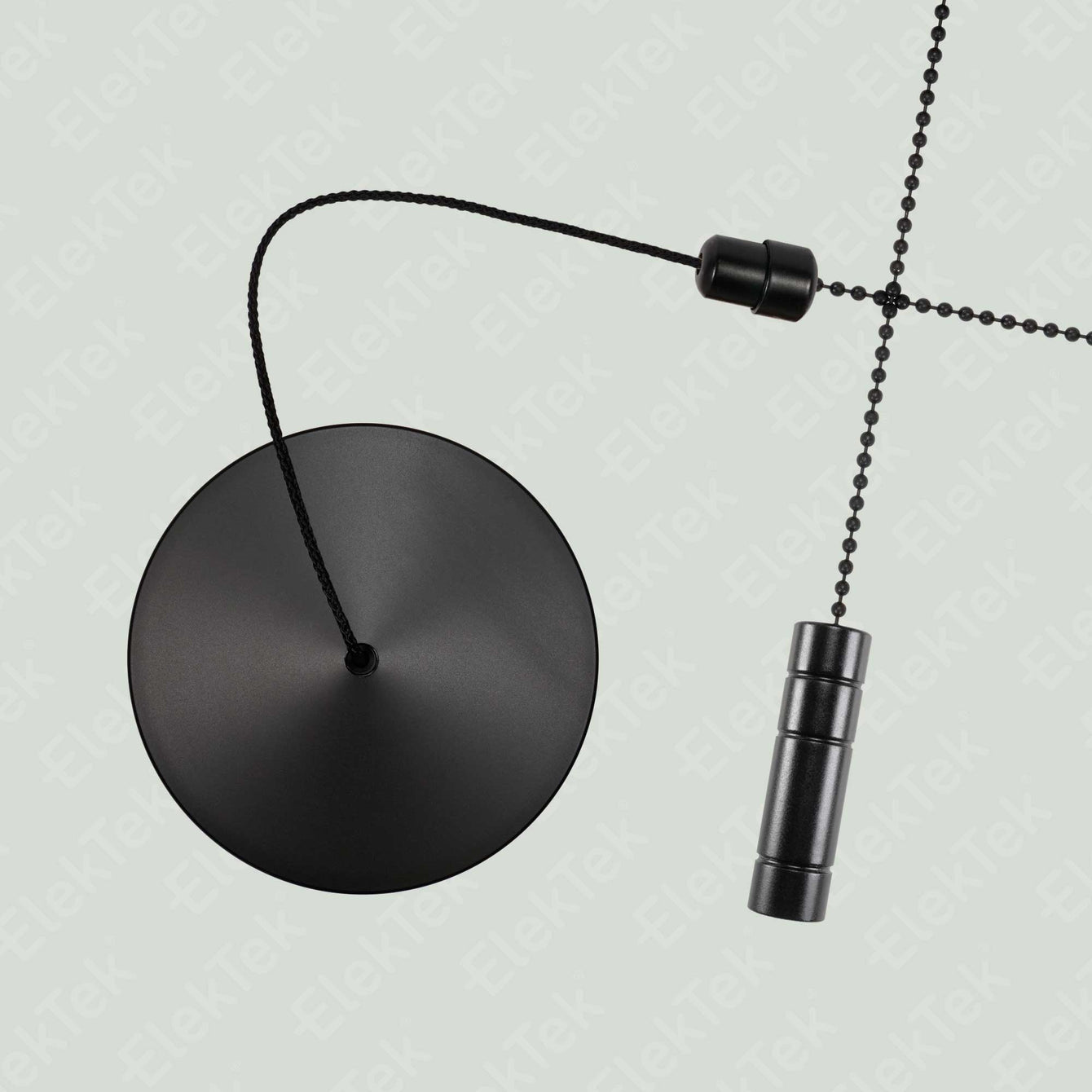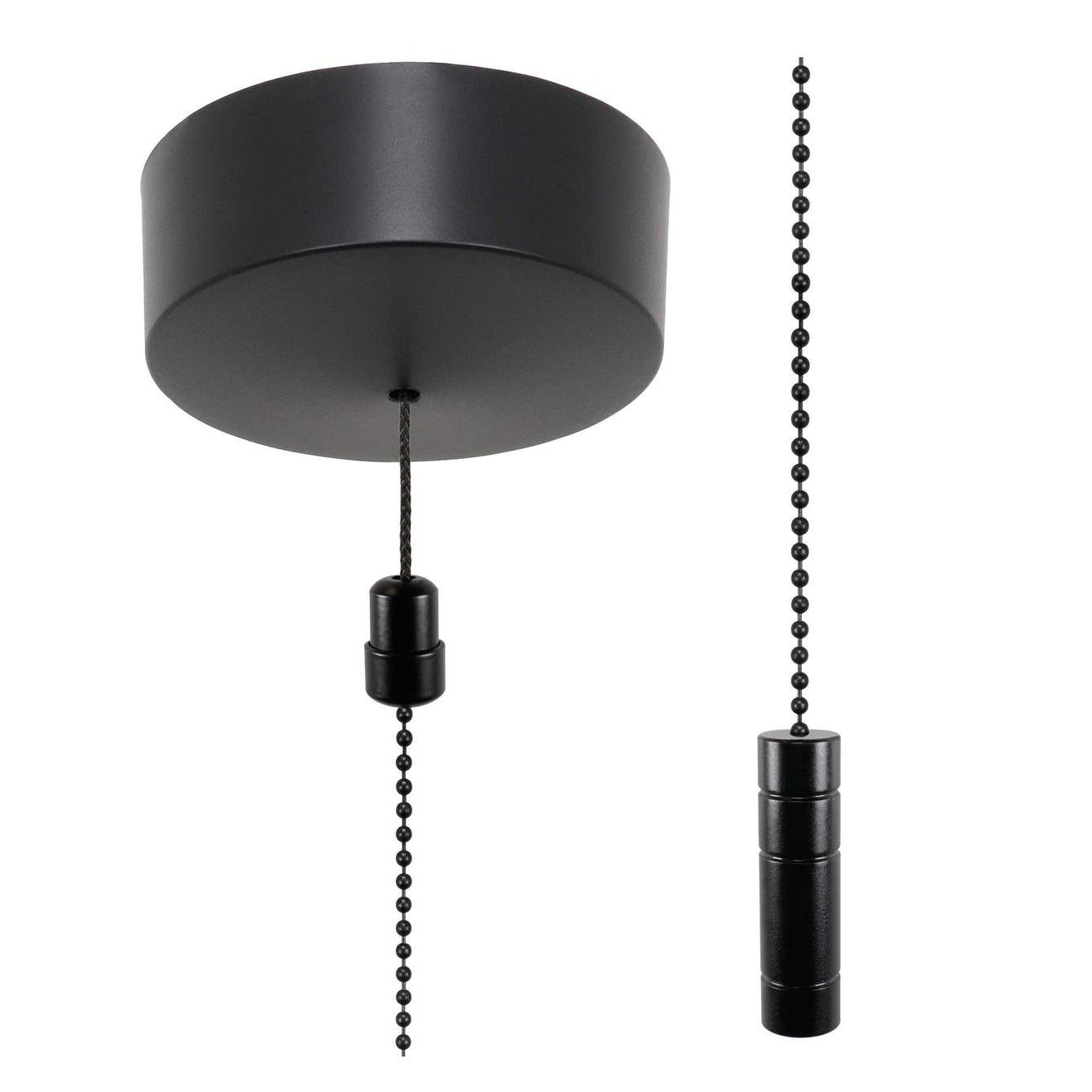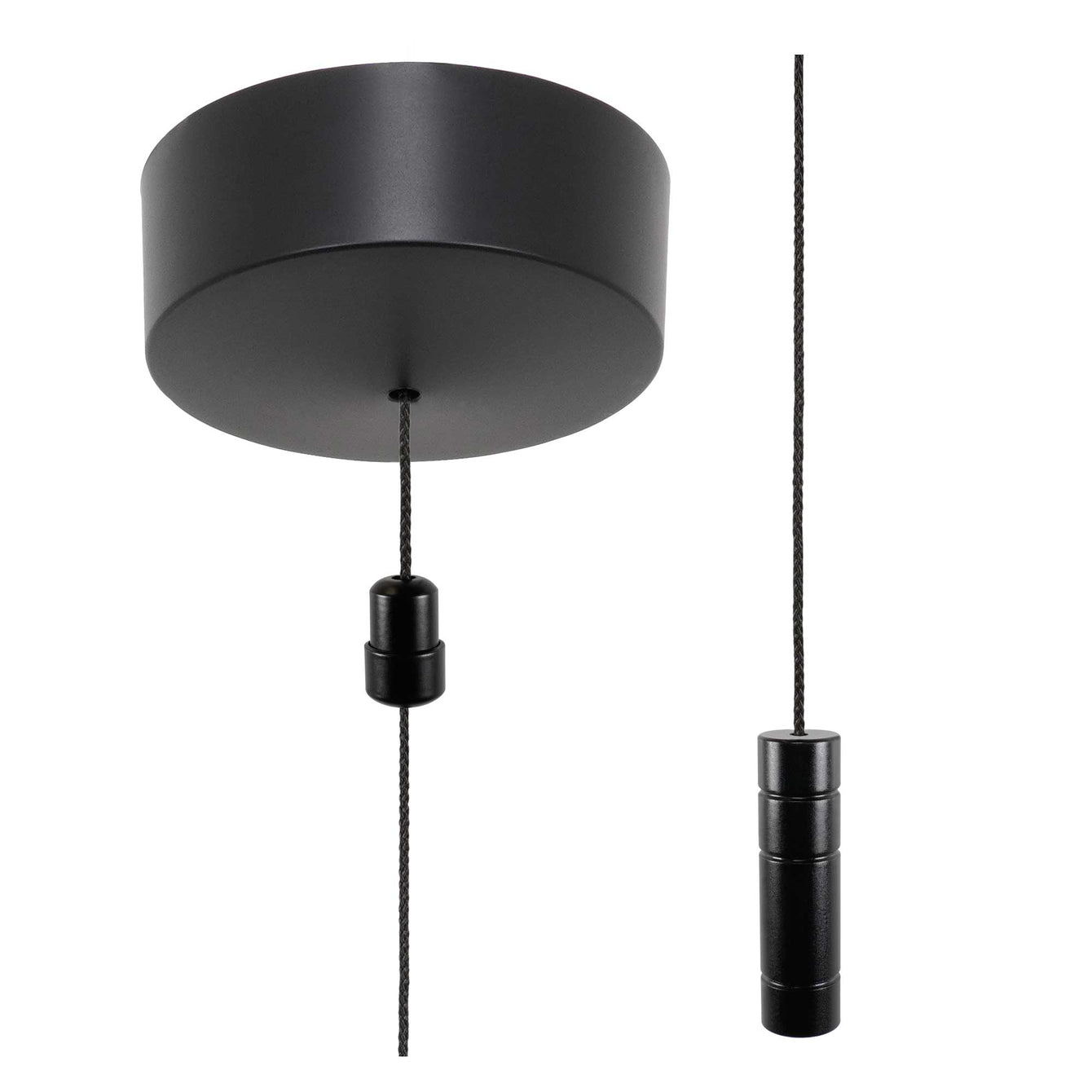 ElekTek Premium Matt Black Bathroom Light Pull Cord Switch Kit with Pull Chain Handle
Description
Premium Matt Black Bathroom Light Pull Cord Switch Kit with choice of Black/Chrome/Brass Light Pull Chain Handles
Chain length: 80cm
Easy to install - complete with a matching metal cord-to-chain joiner now you can hide the join!
Pull chain with designer handle/fob
Every fob chain comes complete with 2-piece screw together cord connector
3.5mm / 0.135" ball chain
Chain length 800mm / 31" with 800mm extension
Can be shortened to suit (from top only)

Chain attachment clasp to secure inside cord-to-chain joiner

Match the pull chain to your décor
Approximate Fob Sizes (h x max. dia.)
Square Bar 56 x 11mm
Acrylic Black Ball 56 x 38mm
Black Ceramic Disc 54 x 26mm
Ringed Cylinder 54 x 14mm
Ceiling Light Pull Switch with Matt Black Thermoplastic Exterior
Black thermoplastic interior
Matt Black non-reflective exterior
Screw down construction
Diameter 83mm / 3.26 inches
Height 30mm / 1.18 inches
Can be wired for 1-way or 2-way operation
Old fashioned Pull Cords used for lighting switches, fans and blinds, by their very nature of construction, absorb dust and dirt, getting grubbier over time, detracting from your bathroom or living area's appearance.
Replace your old fashioned Pull Cord with this modern decorative pull chain and enhance and co-ordinate the décor of your bathroom or living area.
All electrical work should be undertaken by persons competent in the wiring and installation of these items. IF IN ANY DOUBT CONSULT A QUALIFIED ELECTRICIAN.