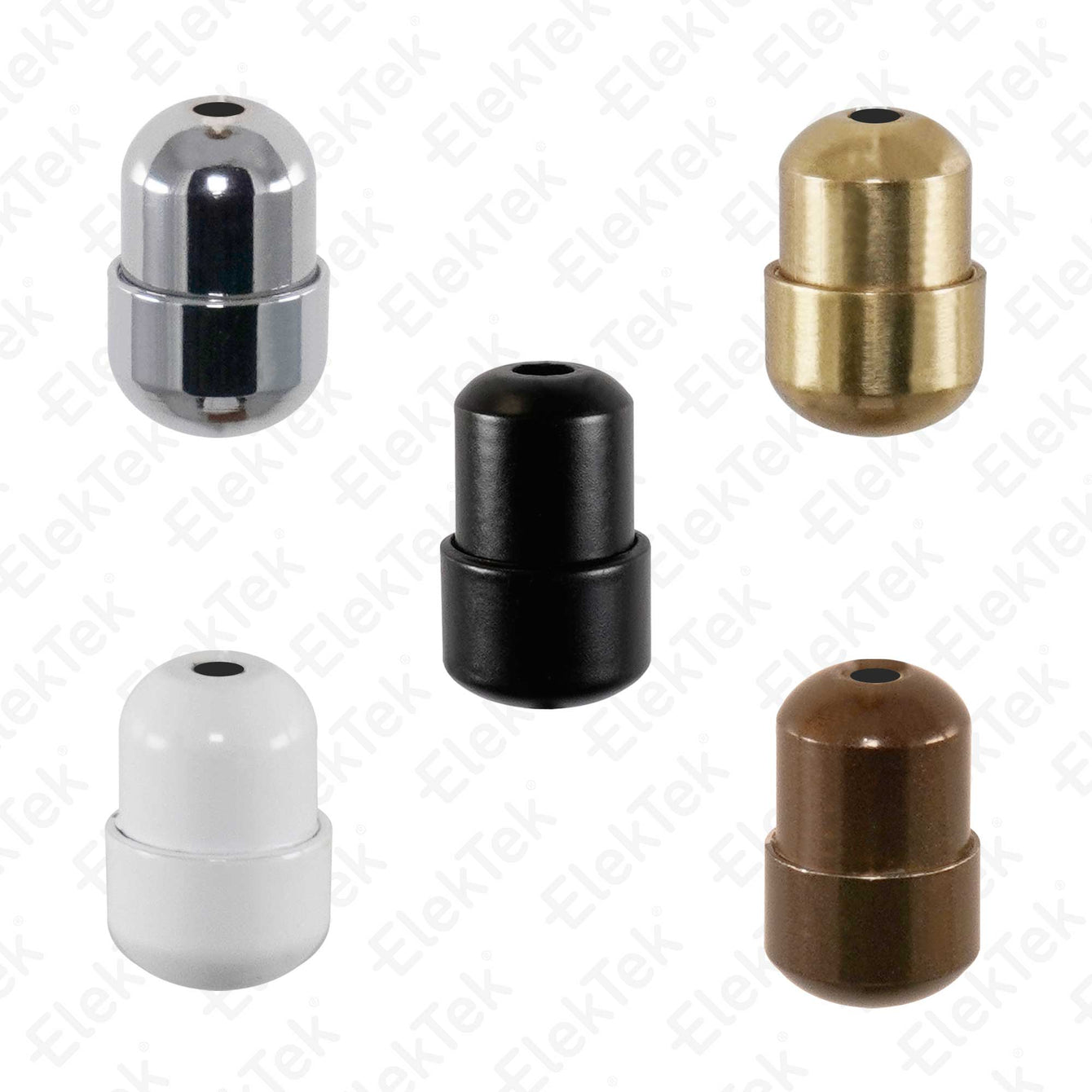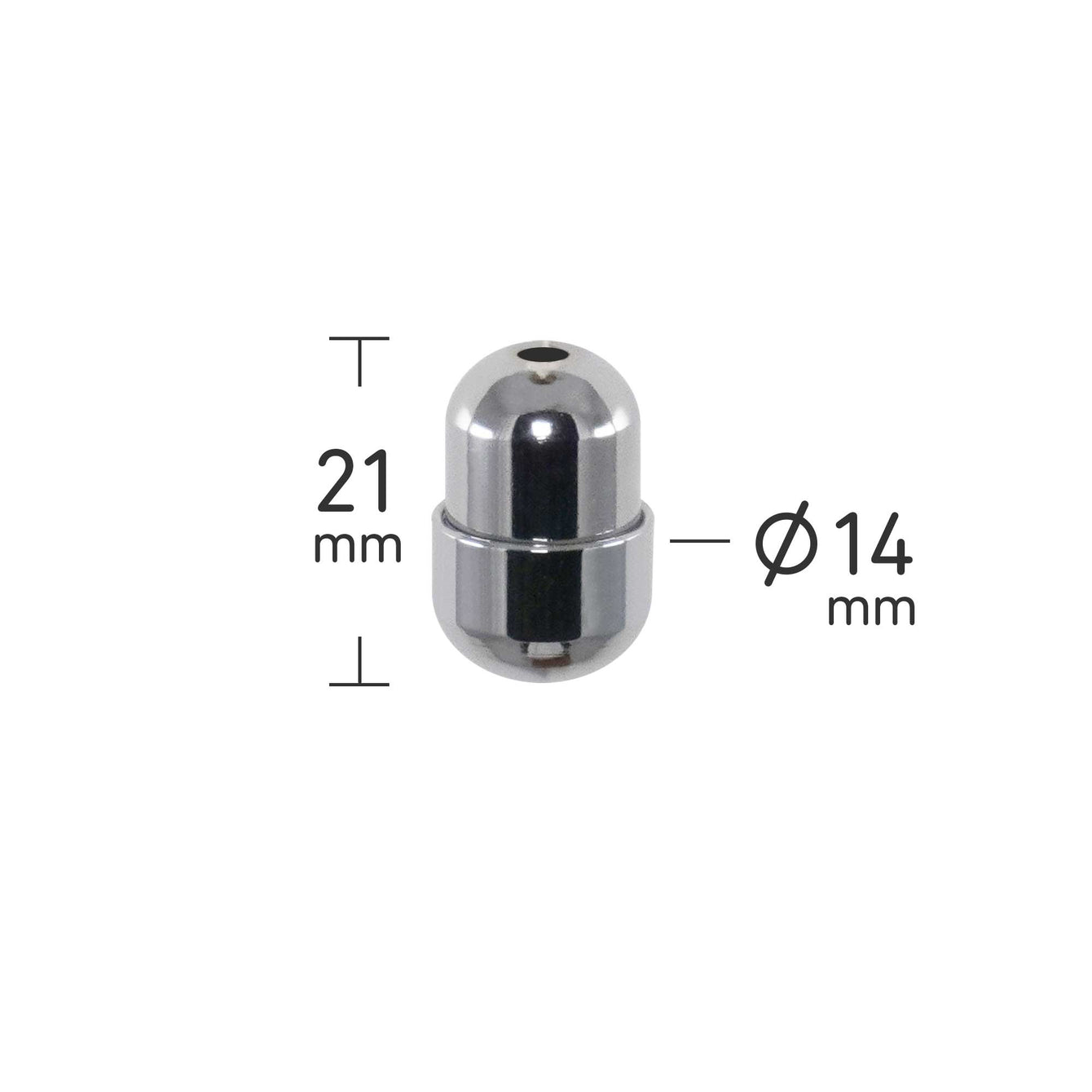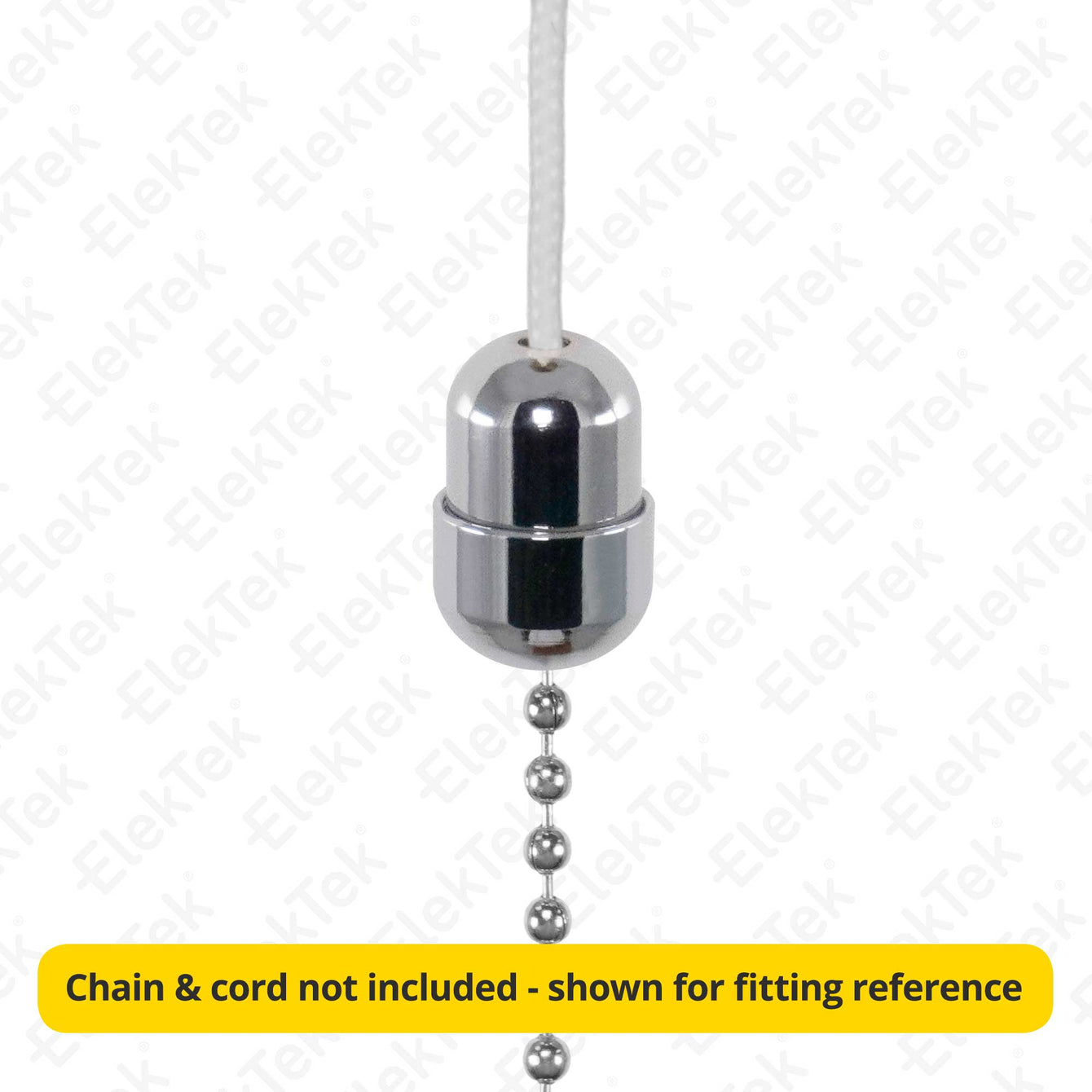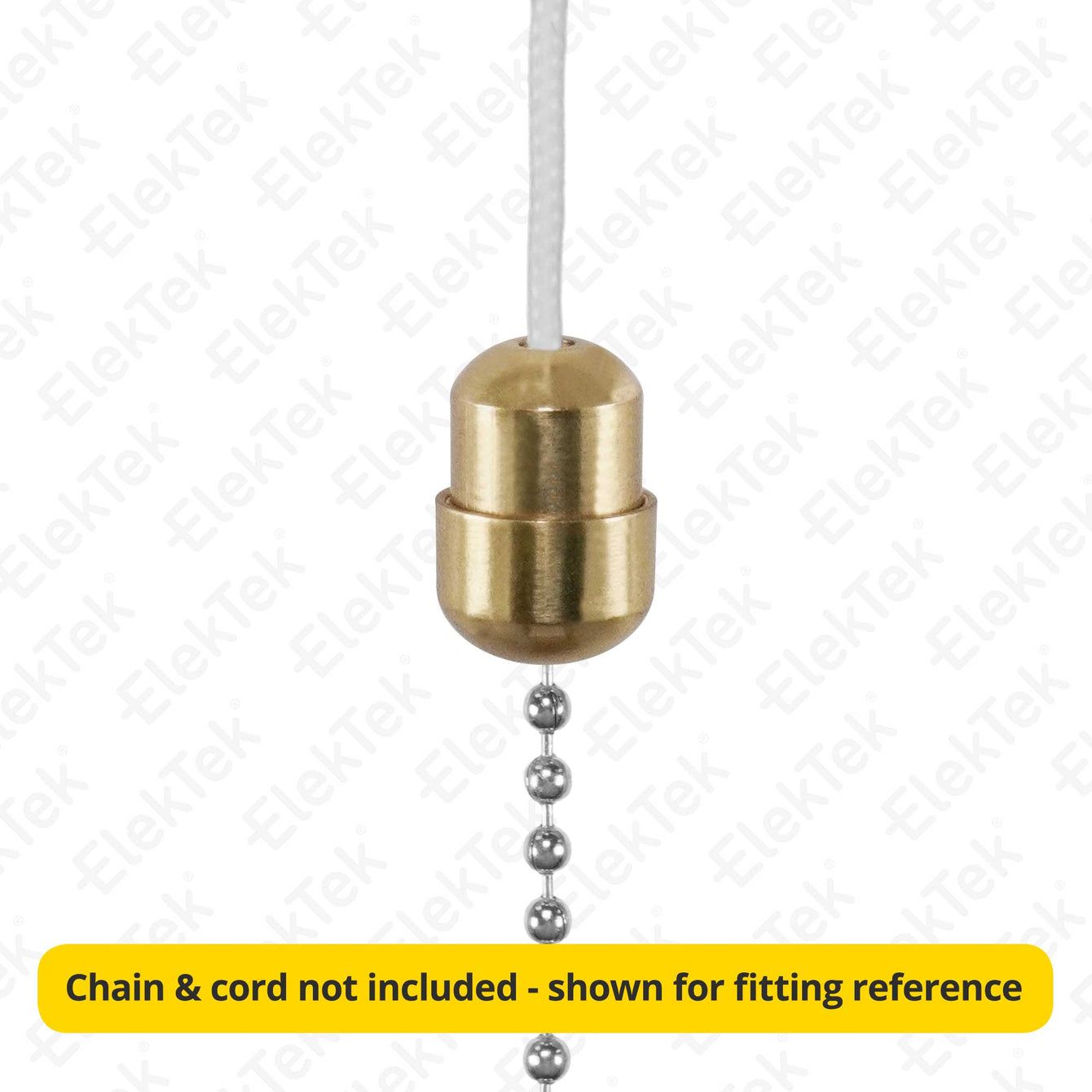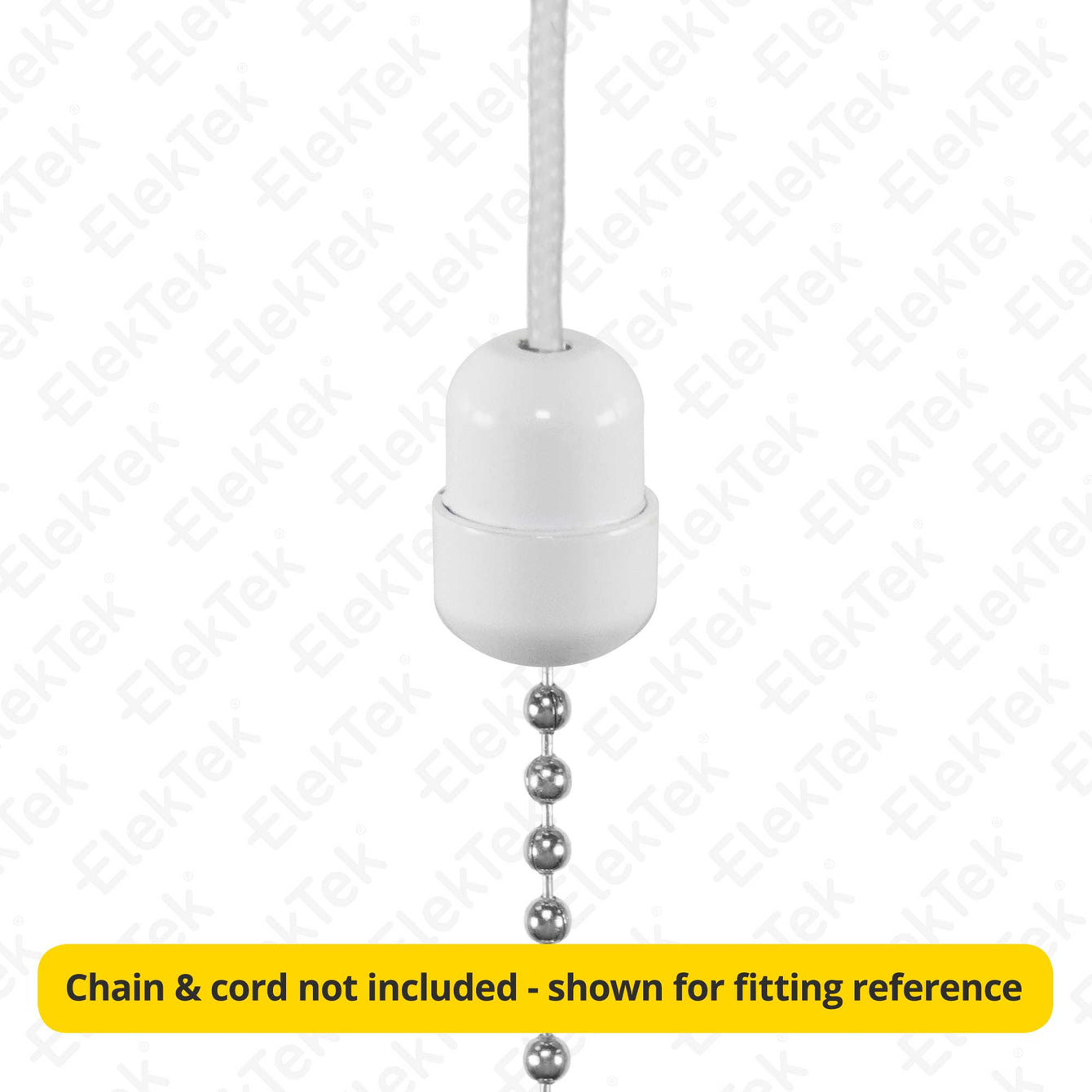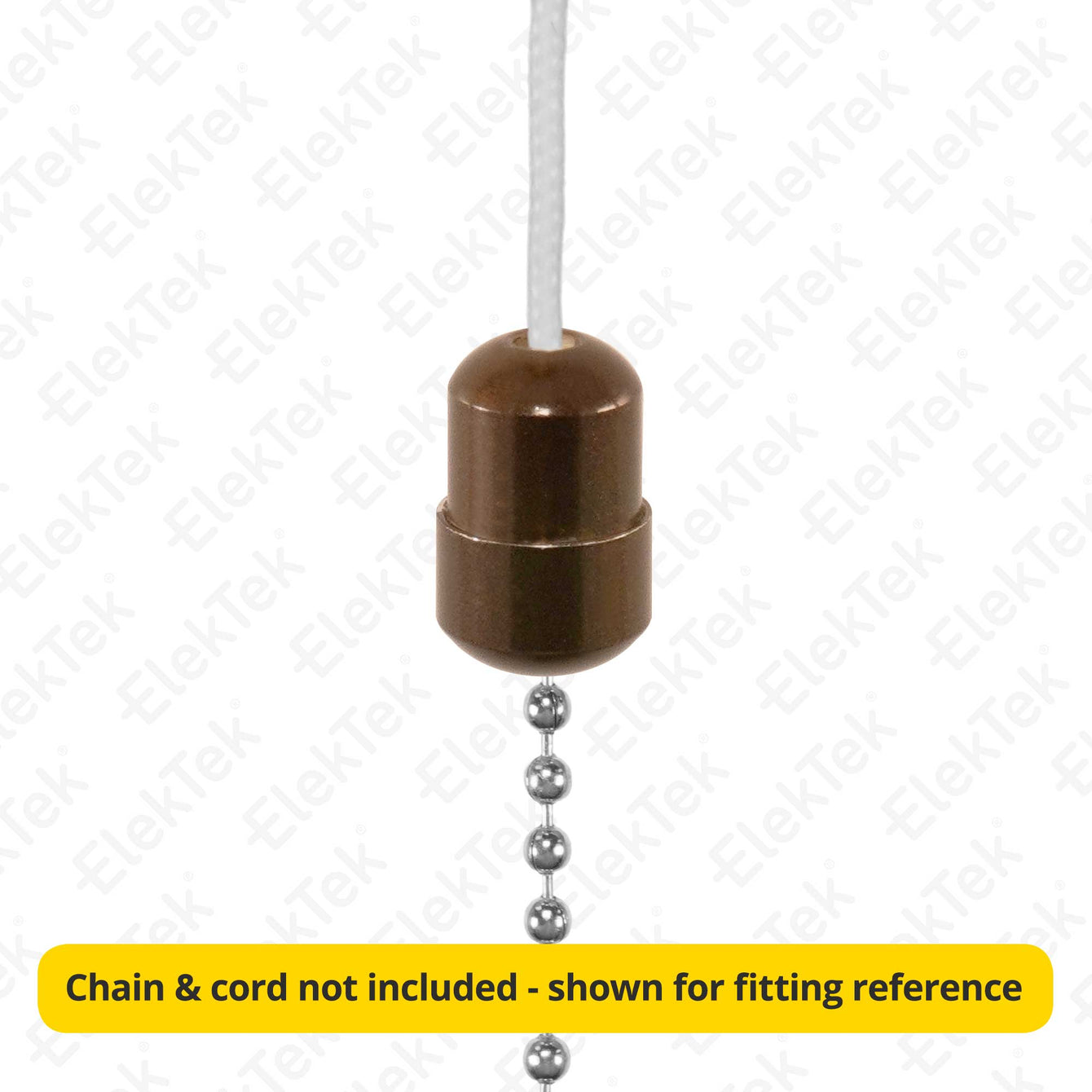 ElekTek Light Pull Cord Chain Connector
Description
ElekTek Light Pull Chain Cord Connector - choose your finish
Easy to install, screw together cord connector.
Range of pull chains available separately.
Installation Instructions
If used for a light switch, connect to the pull cord externally, just as it leaves the switch, 800mm of chain is quite sufficient for this purpose. If used for fans or blinds the chain can easily be shortened to suit.
Unscrew the Connector. Attach the Light Cord by threading the cord through the first section of the separated Connector and making a small knot in the cup.
Attach the Pull Chain to the second section of the Connector by removing the loop from the end of the chain. Insert the ball chain by threading in to the second section of the connector and re-attach the loop. You can then screw the Connector together, neatly combining the Light Cord and Pull Chain
WARNING - ELECTRICITY CAN KILL (Never connect a Pull Chain inside a ceiling switch as there will be a risk of electrocution)
IF IN ANY DOUBT CONSULT A QUALIFIED ELECTRICIAN