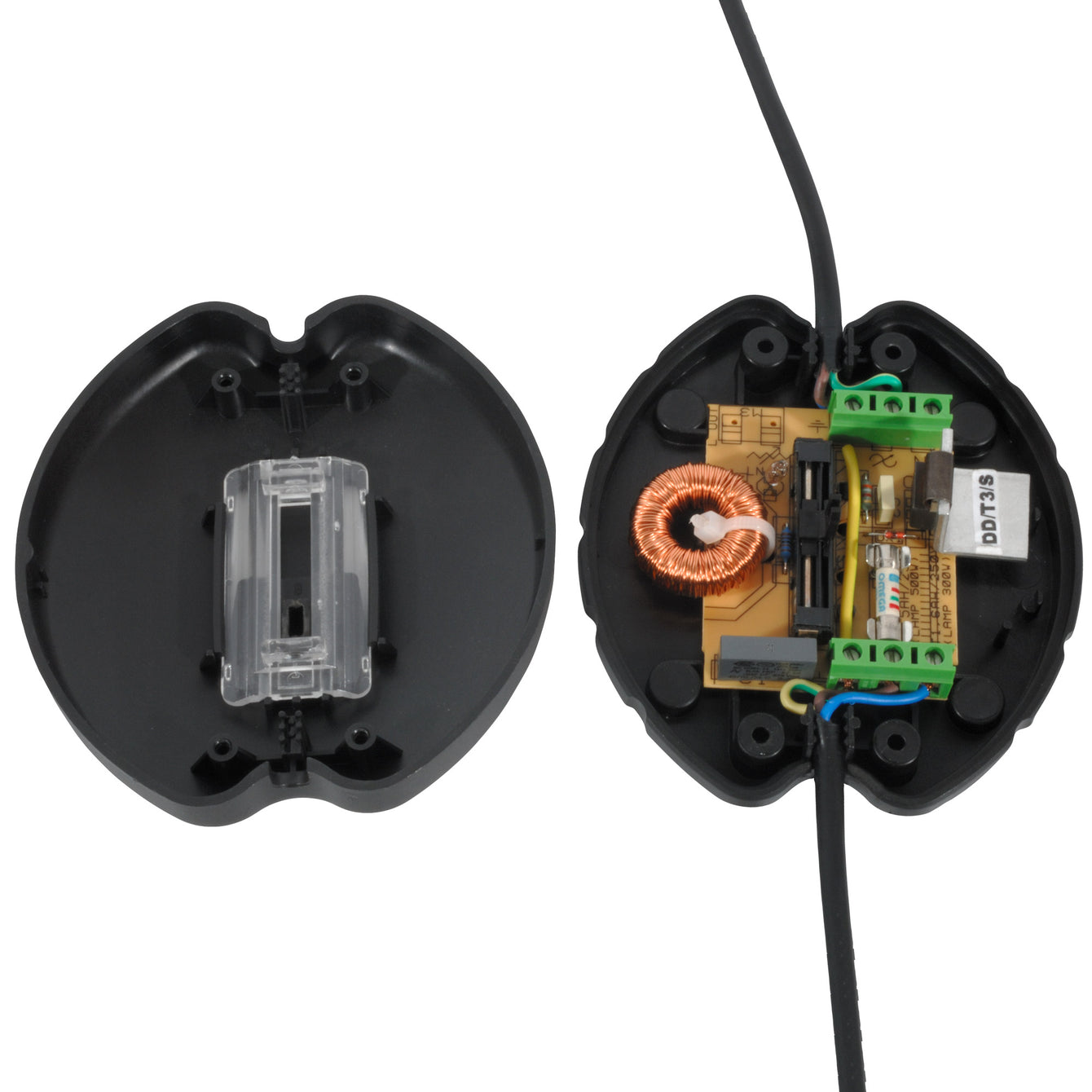 ElekTek In Line Oval Foot Dimmer Black 60-300w
Availability:
Out of Stock
Description
A light dimmer for loads up to 300 Watts. Light is switched off when dimmer is at minimum setting.
Slide function can be hand or foot operated.
The product is fitted with a neon indicator light and internal fuse. For use with 2 or 3 core flexes.
Not suitable for LED, transformers, low voltage lighting systems or for fluorescent lights.
Installation instructions included.
Before installing, switch off electricity at mains.
WARNING - ELECTRICITY CAN KILL - IF IN ANY DOUBT CONSULT A QUALIFIED ELECTRICIAN