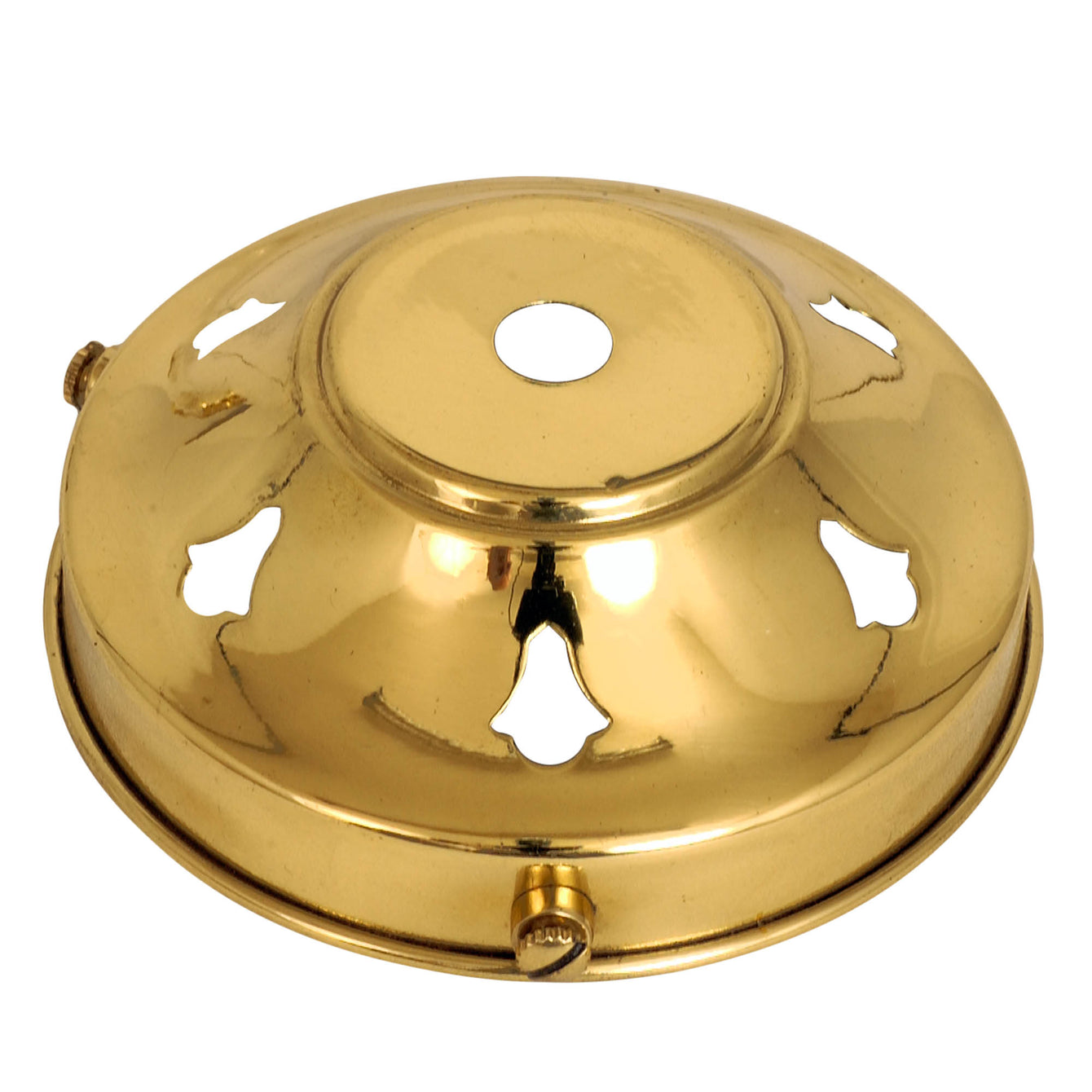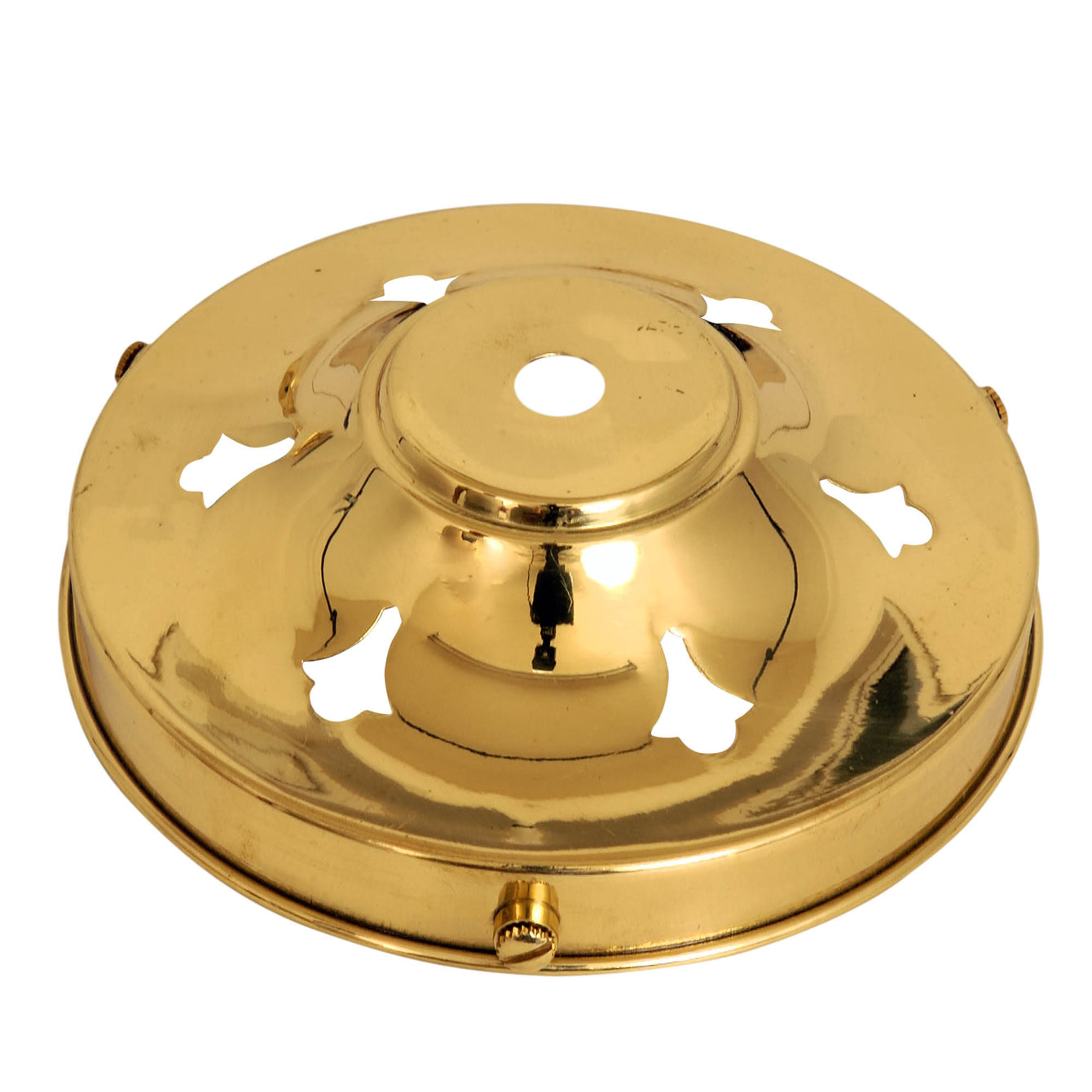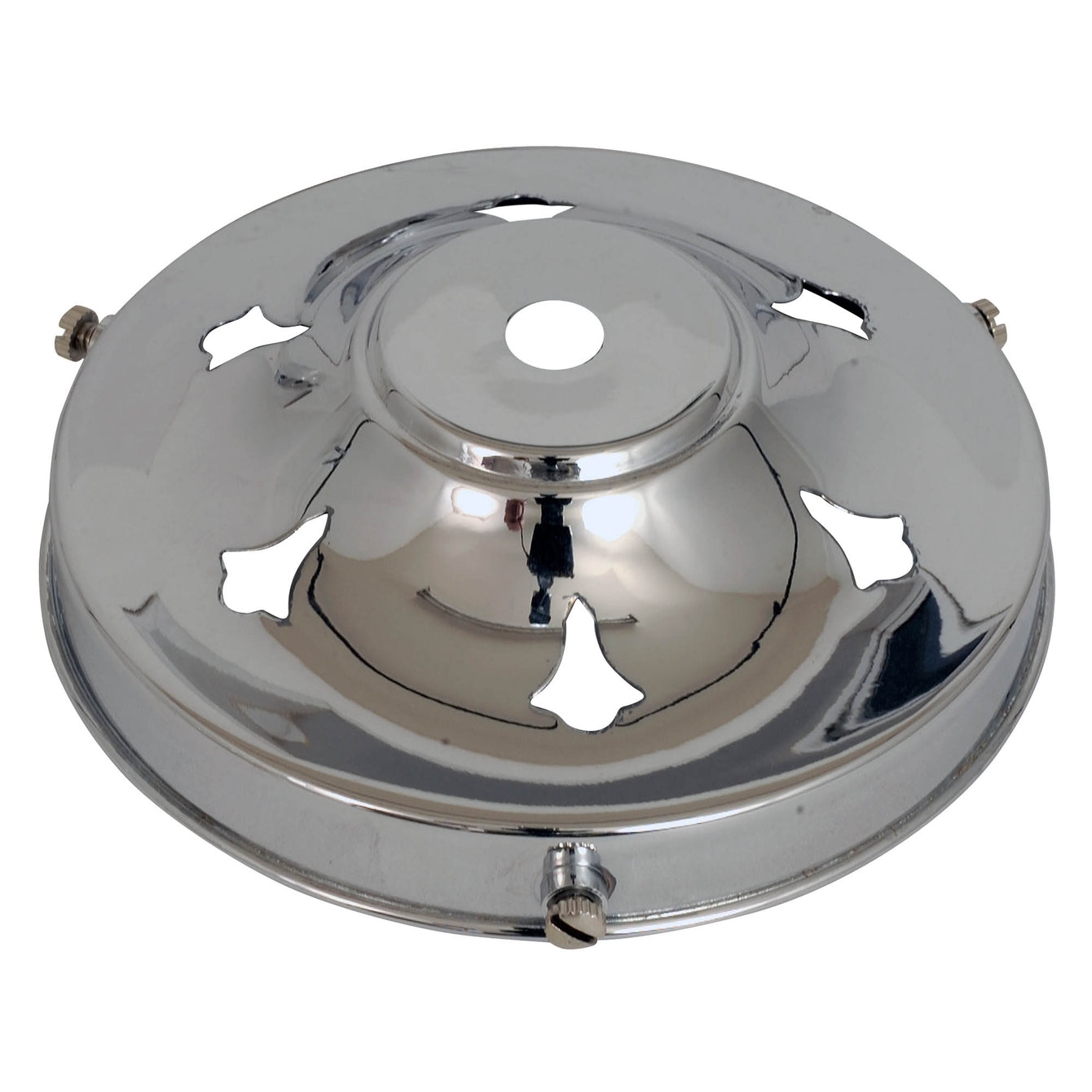 ElekTek Glass Lamp Shade Gallery Fitting for 10mm Fittings 3 Sizes Brass
Description
Polished solid brass 3 screw gallery for attaching glass lamp shades to lighting fixtures with a 10mm diameter conduit or fitting base.
Decorative pierced design
Made in the UK
57mm Internal diameter (2.25 inches) / 62mm Outside diameter / 28mm Height
84mm Internal diameter (3.25 inches) / 90mm Outside diameter / 34mm Height
108mm Internal diameter (4.25 inches) / 113mm Outside diameter / 36mm Height
Secure, rolled edge finish
Can be used as an up-light or down-light
See our shop for a range of matching lamp holders and other sizes.
All figures are approximate.