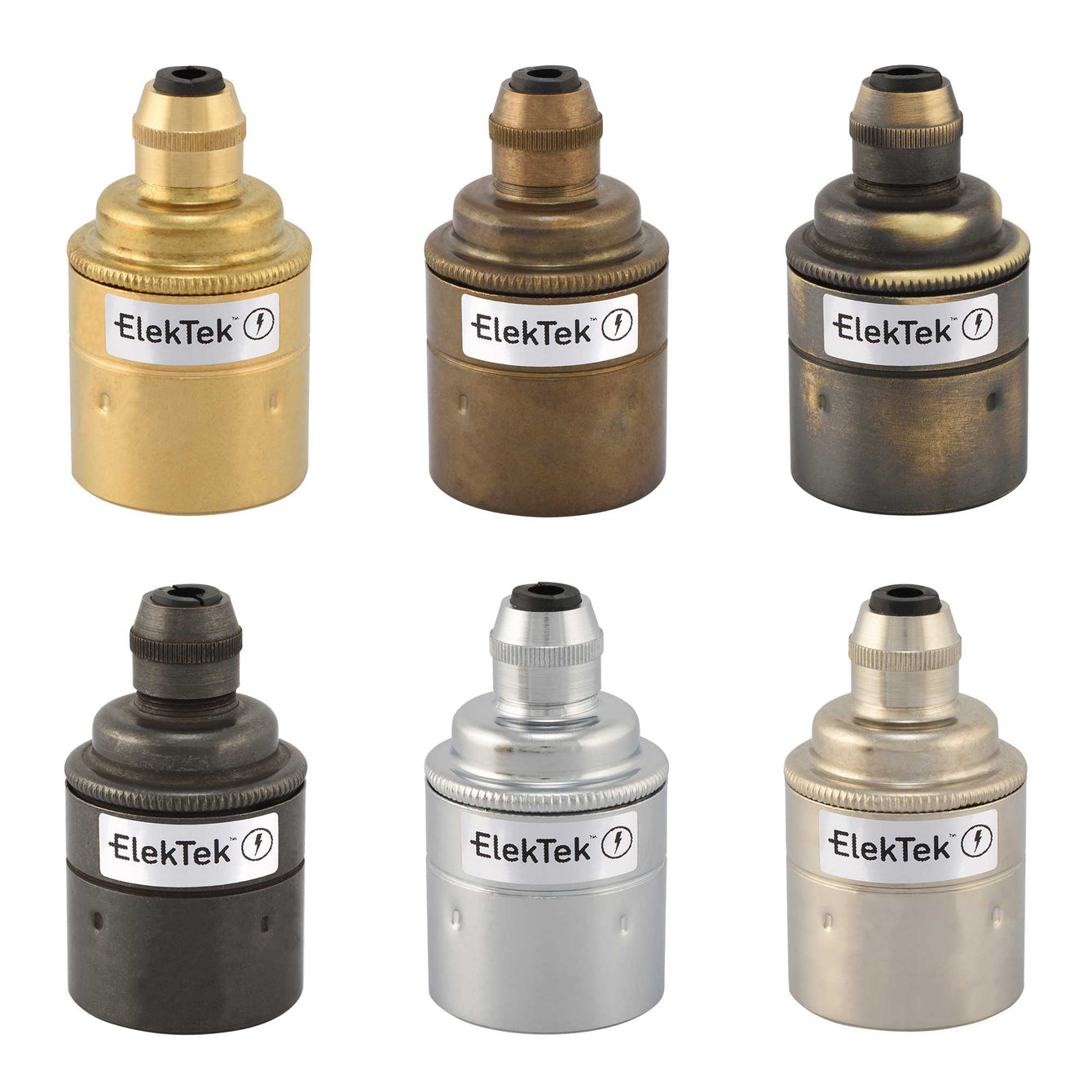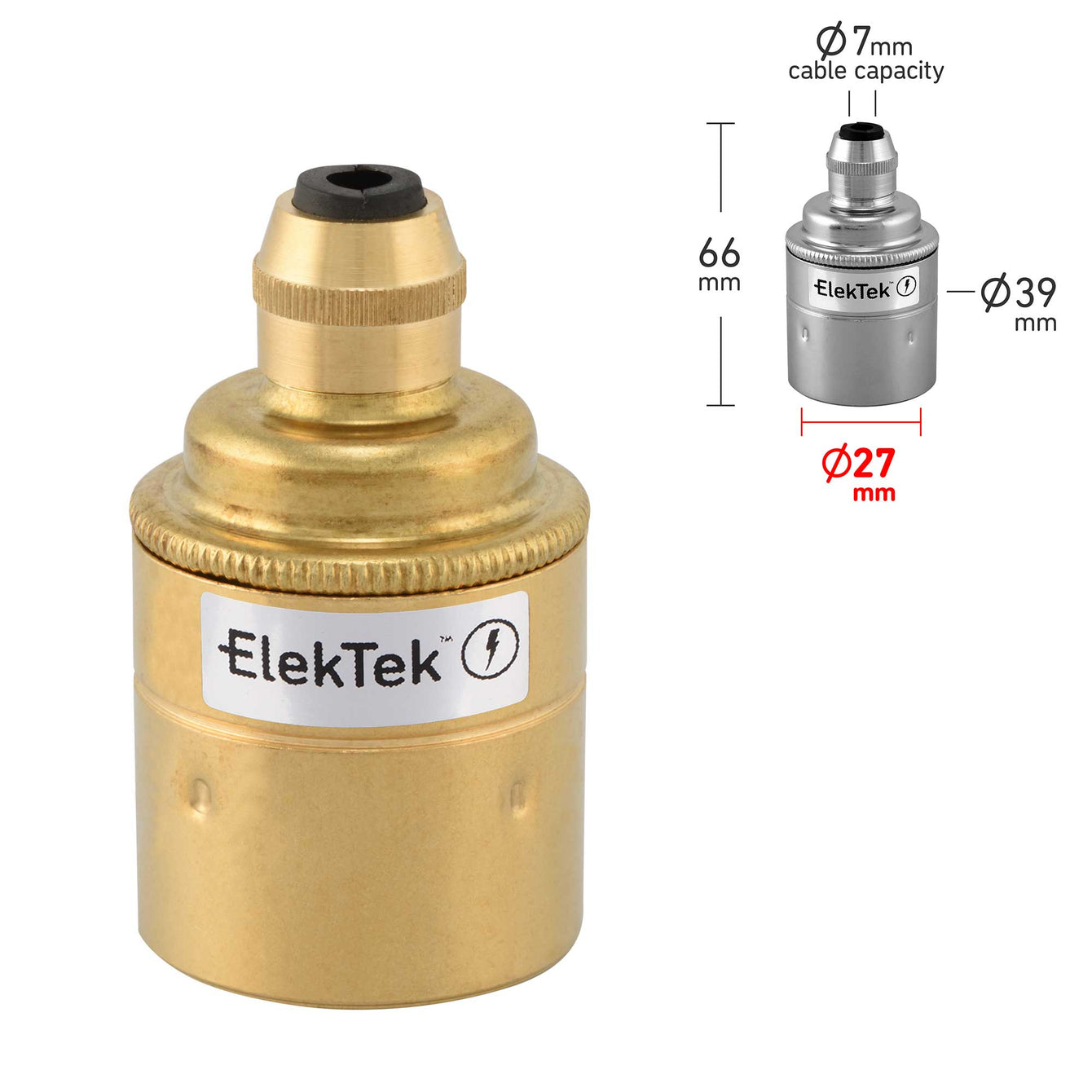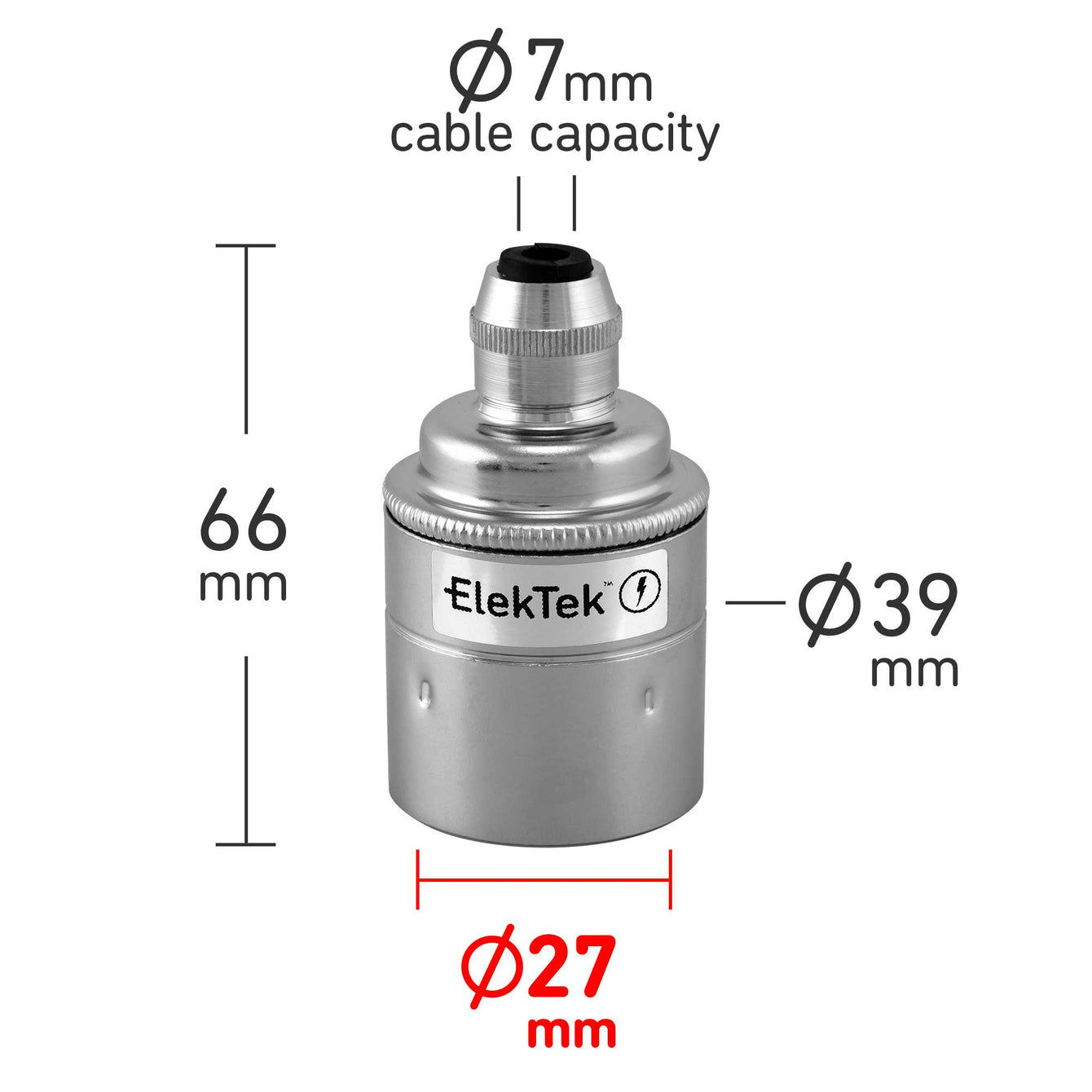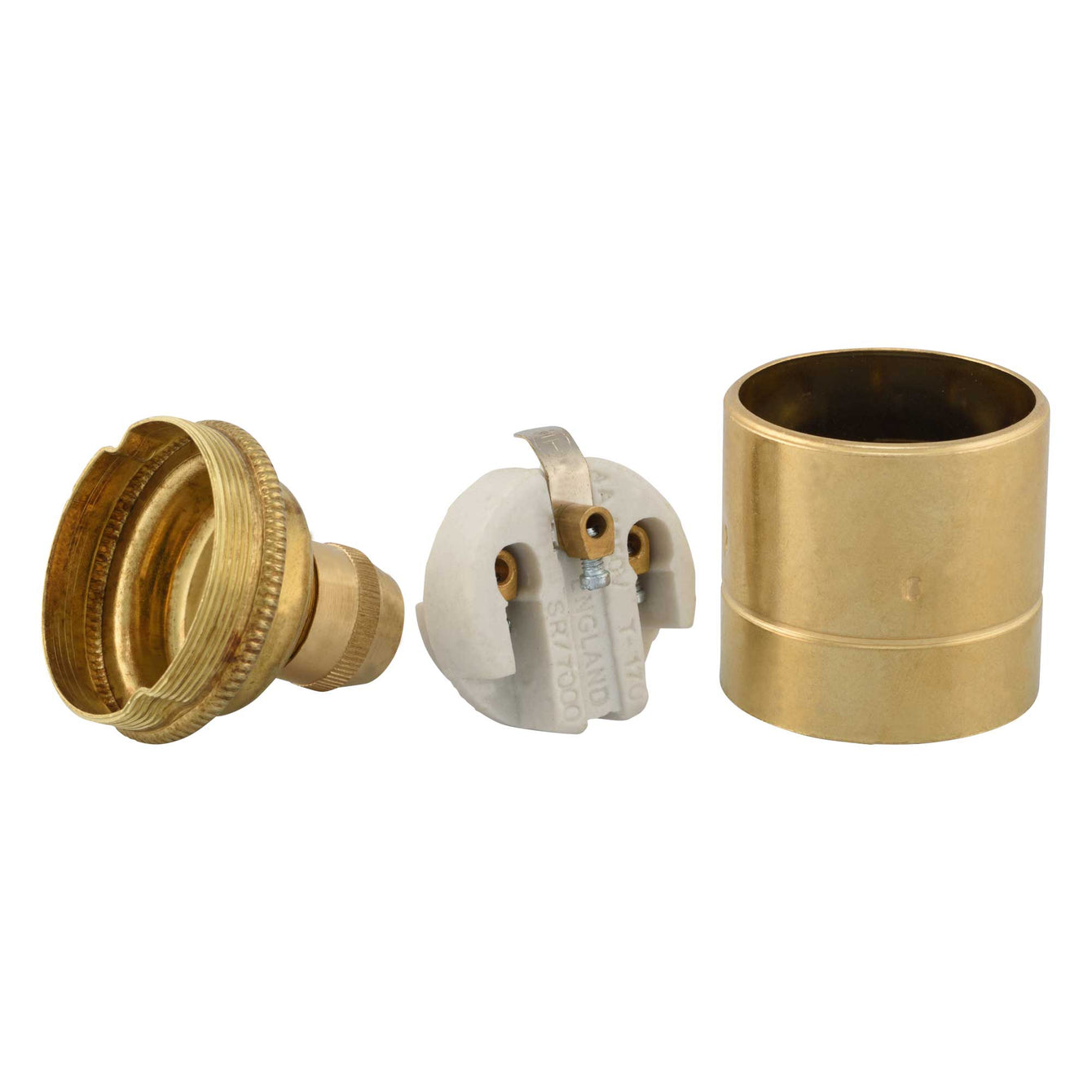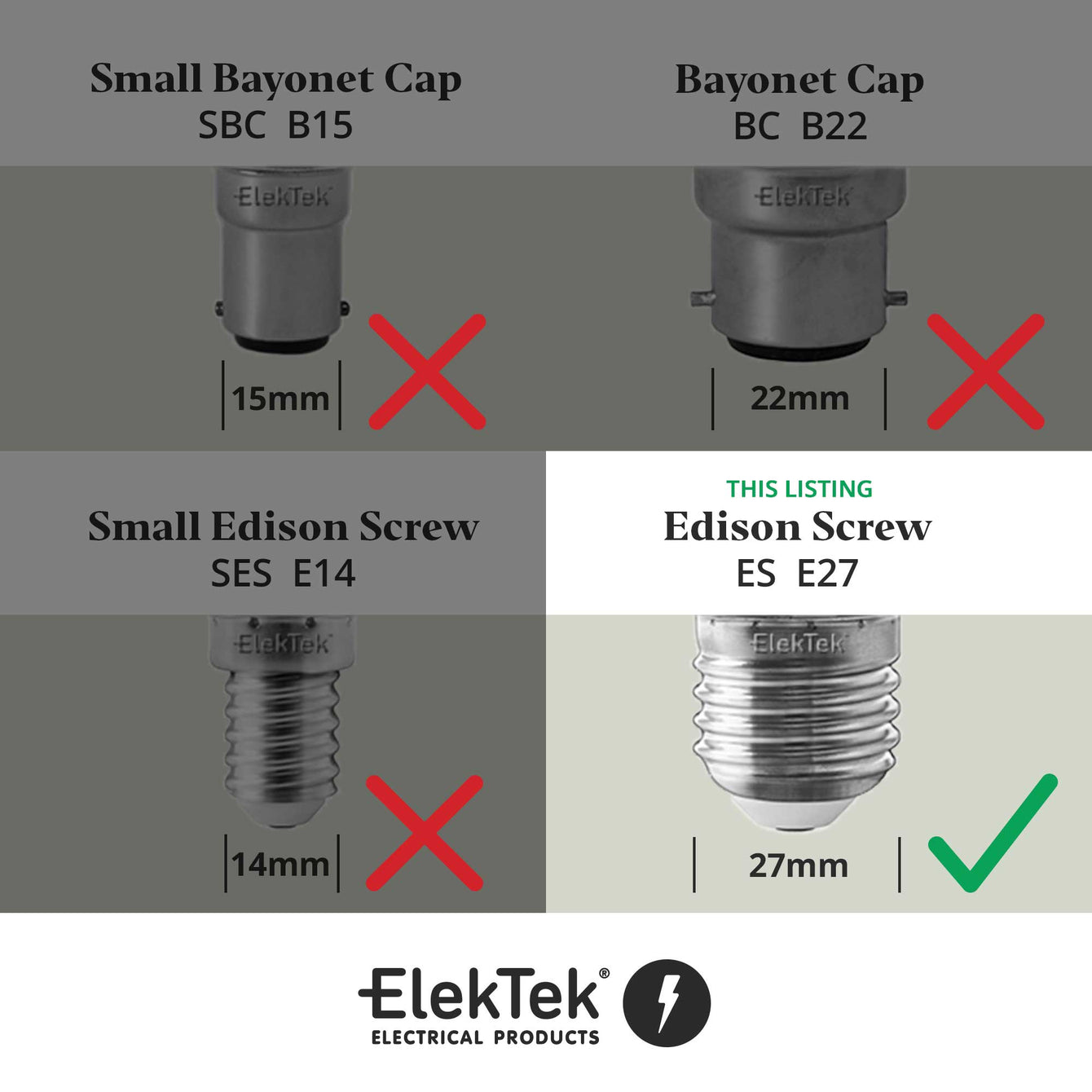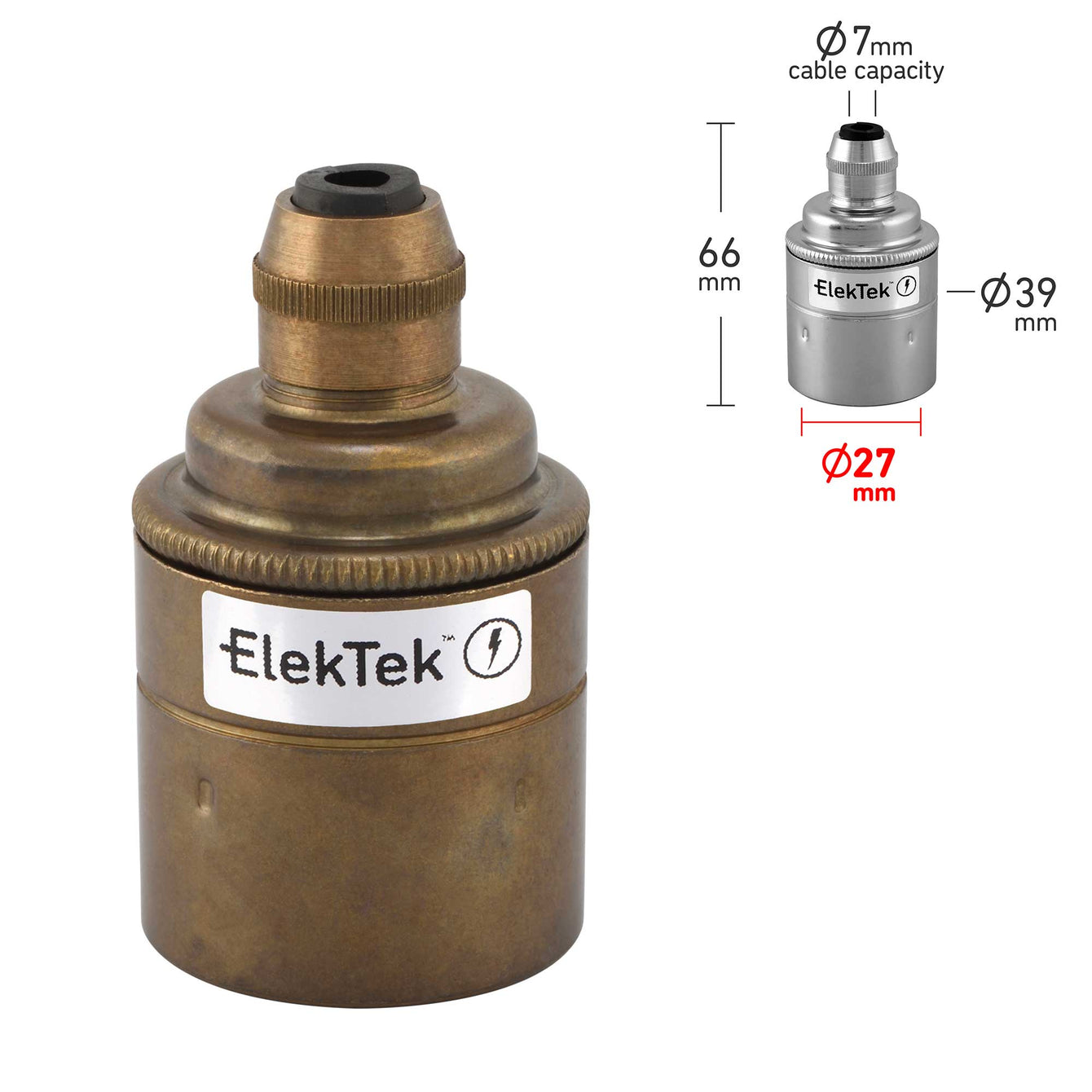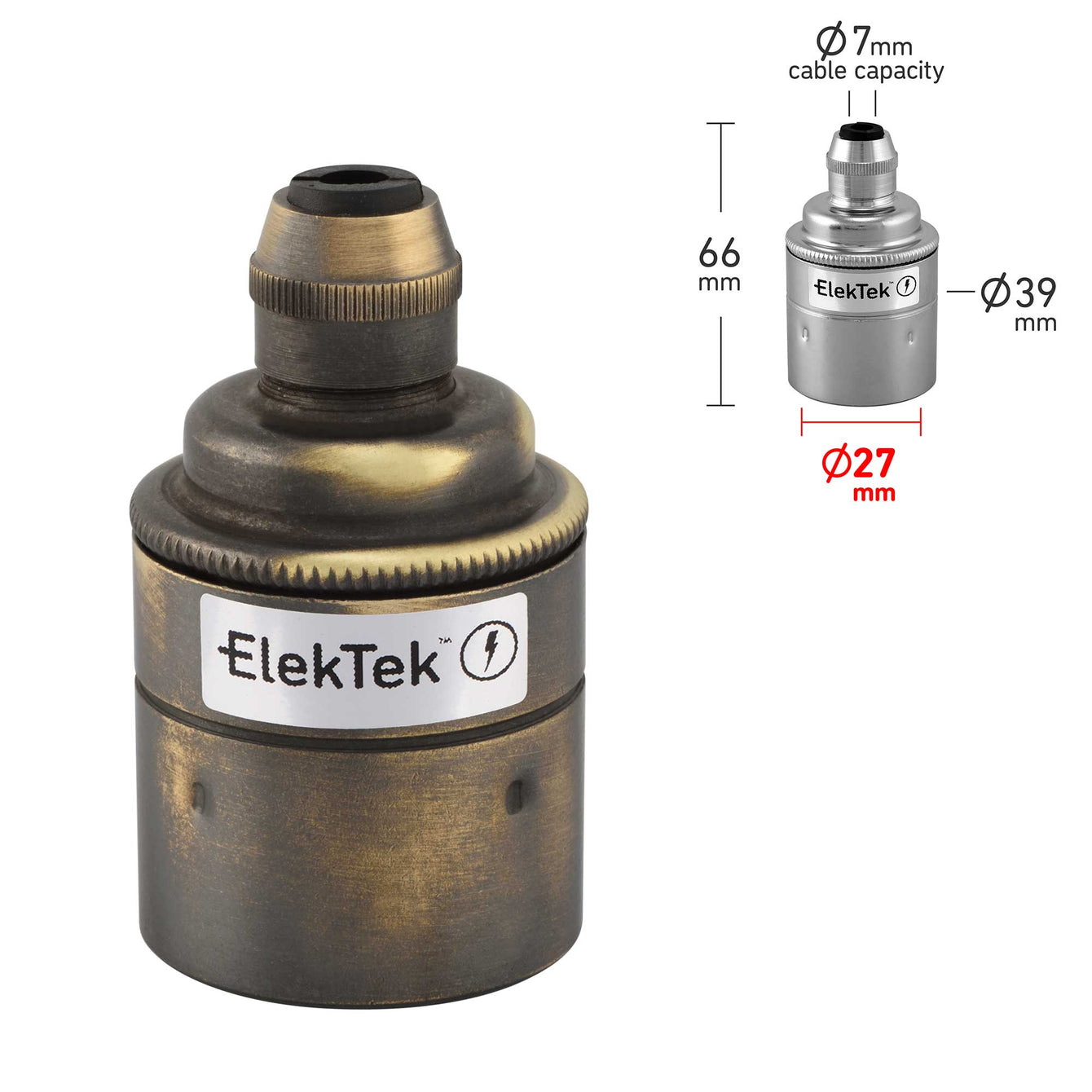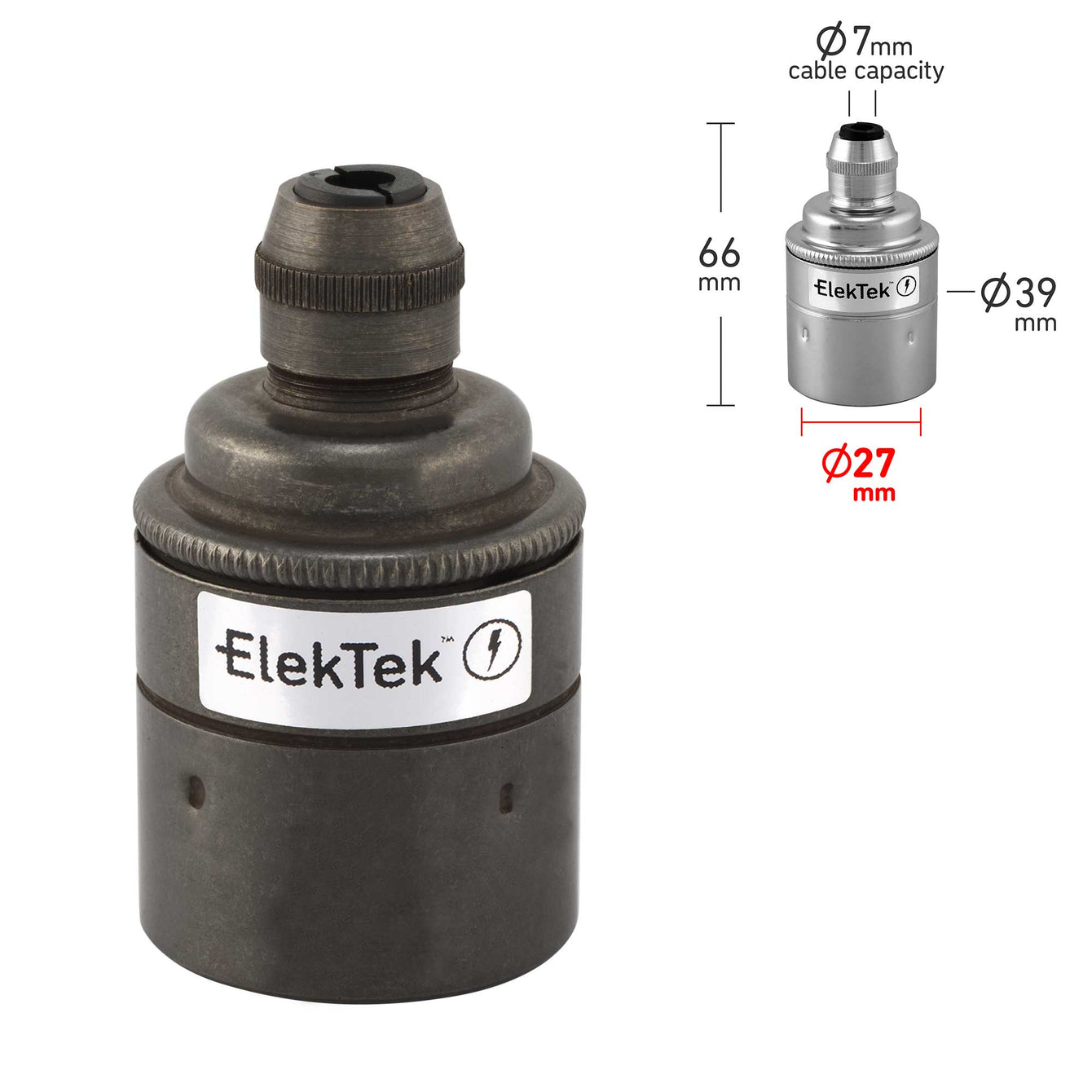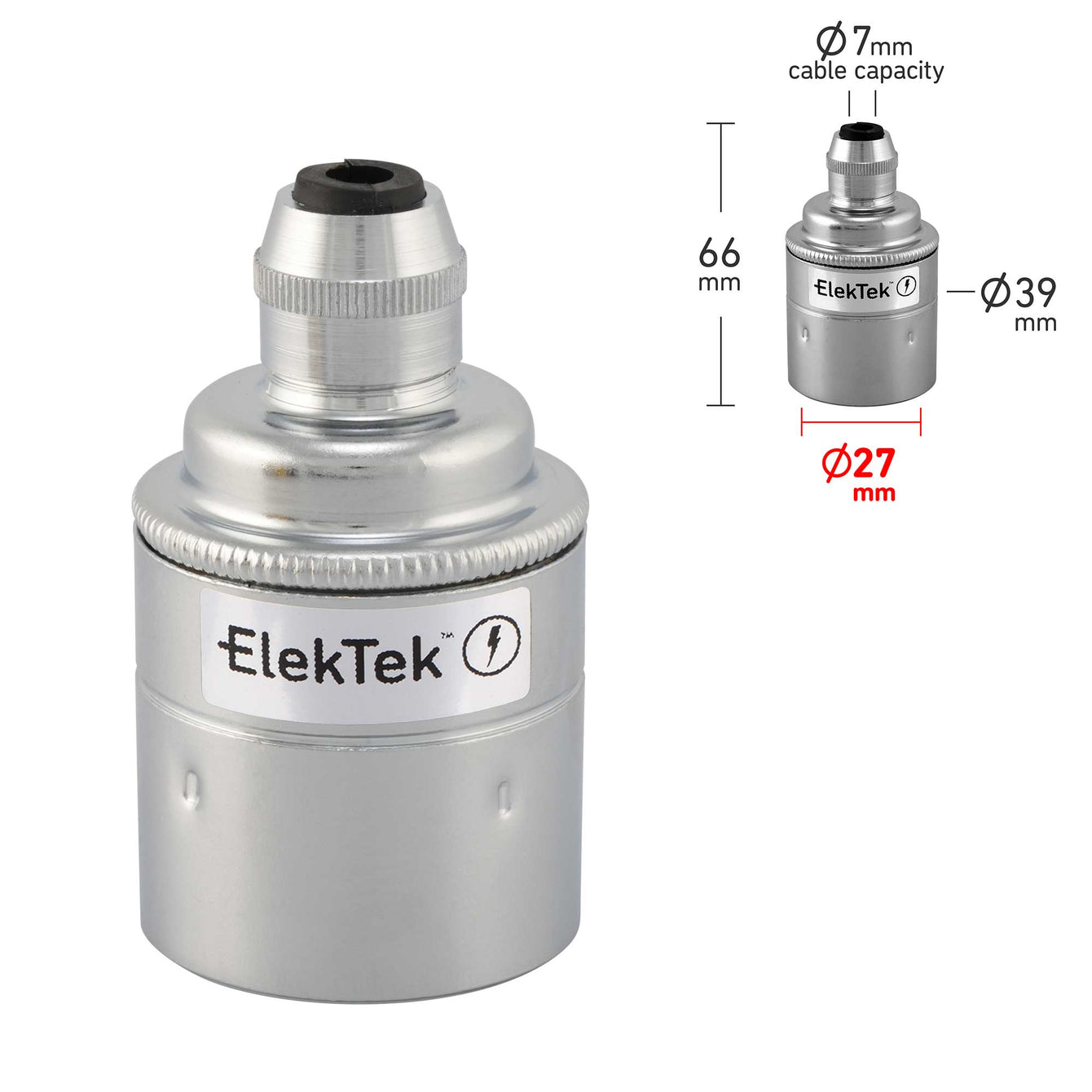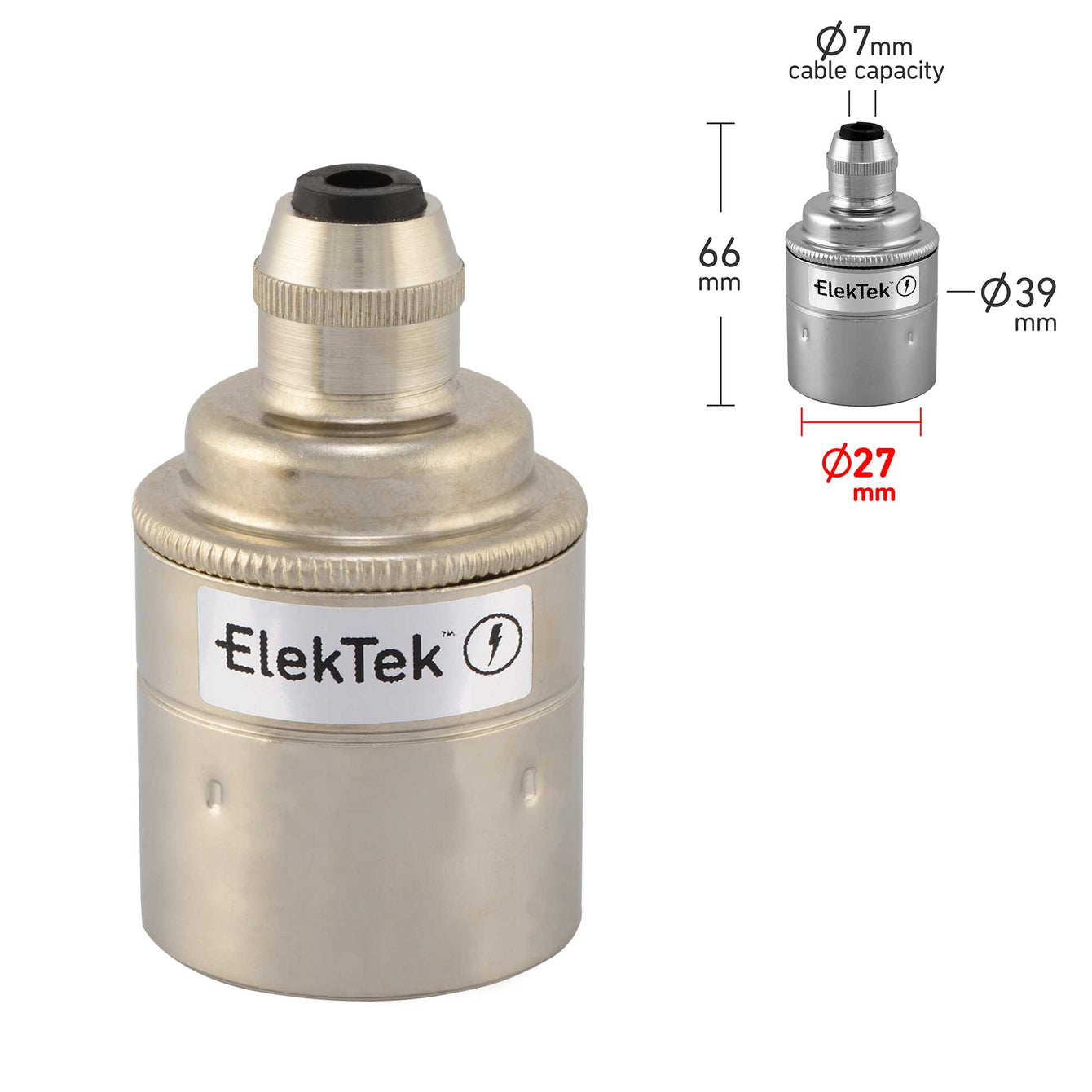 ElekTek ES Edison Screw E27 Cord Grip Pendant Lamp Holder Plain Skirt Brass
Description
Metallic Finishes available - choose your Finish.
Ideal for creating traditional suspended lamp/bulb arrangements in conjunction with a range of ElekTek Ceiling Roses, Cable and Flex.
Quality 10mm Entry Plain Skirt E27 Earthed Lamp Holder With Cord Locking Clamp
Lamp holder Edison Screw ES earthed
Ideal for vintage look lamps and bulbs
Solid brass
Maximum diameter 39mm
Height 66mm
Aperture for Cable/Flex approx 6mm
The most common size Edison Screw fitting is this solid brass Edison Screw ES E27 lamp holder and is intended primarily for attachment as a Ceiling Pendant Lamp Holder.
Made in the UK
Locking body with an M10 10mm threaded entry. Edison Screw ES E27 cap brass earthed lamp holder, with internal locking screw and ceramic interior with brass contacts
Has an internal safety locking screw in the cap to prevent the loosening of the lamp holder after it has been installed.Unlike Cheaper Alternatives.
This product is suitable for lighting circuits only. T2 temperature rating (220°C).
Before installing, switch off electricity at mains.
Ensure this product is earthed.
WARNING - ELECTRICITY CAN KILL - IF IN ANY DOUBT CONSULT A QUALIFIED ELECTRICIAN.