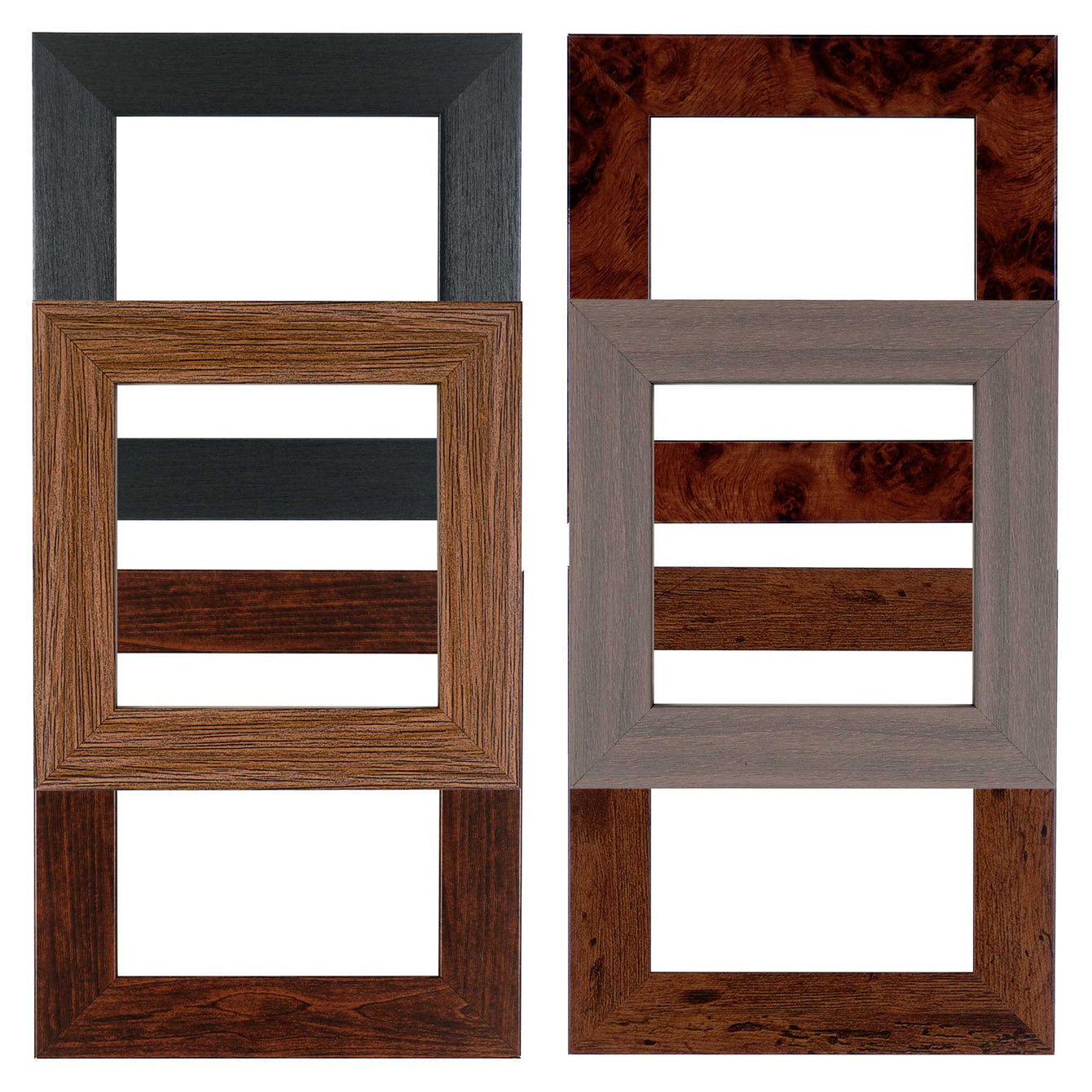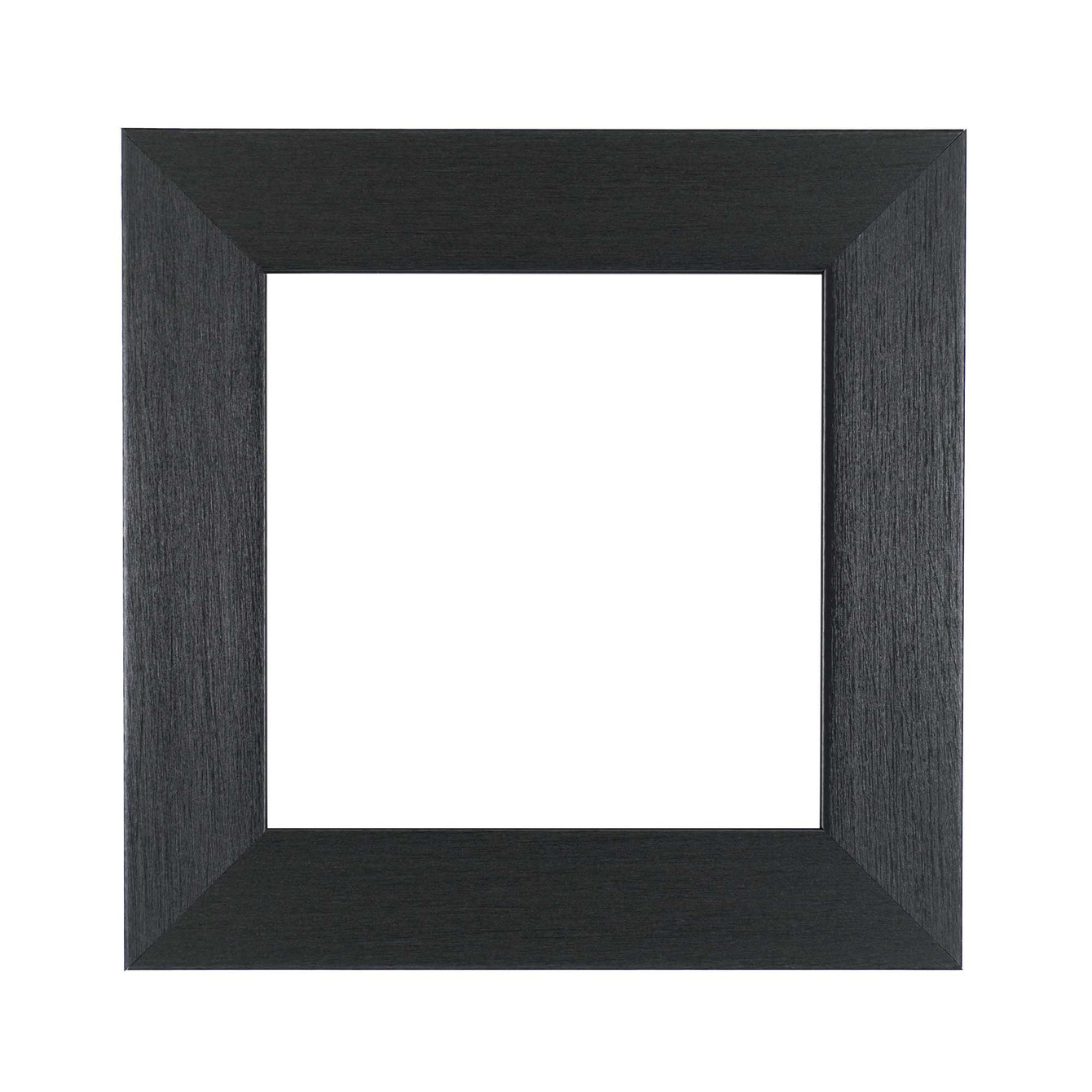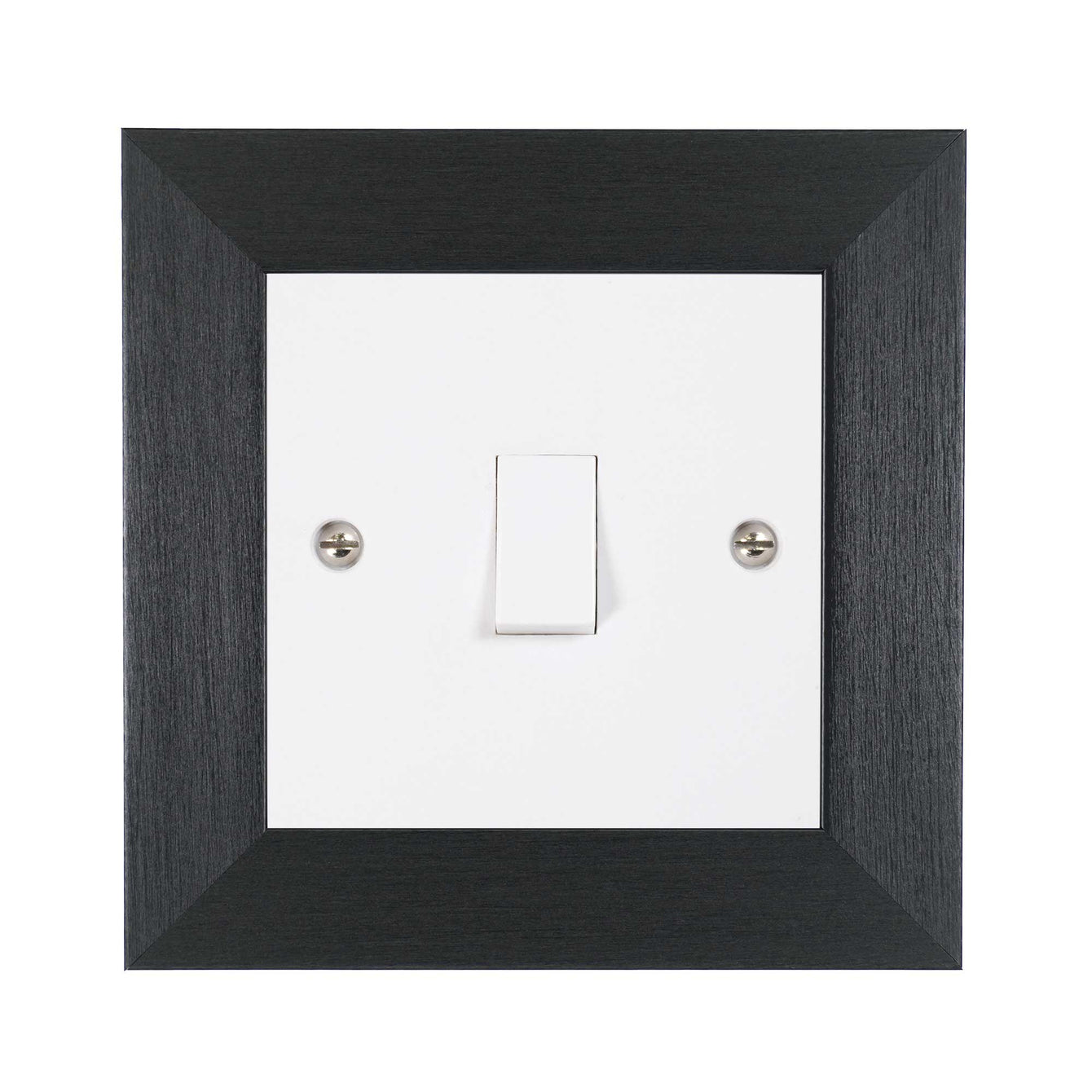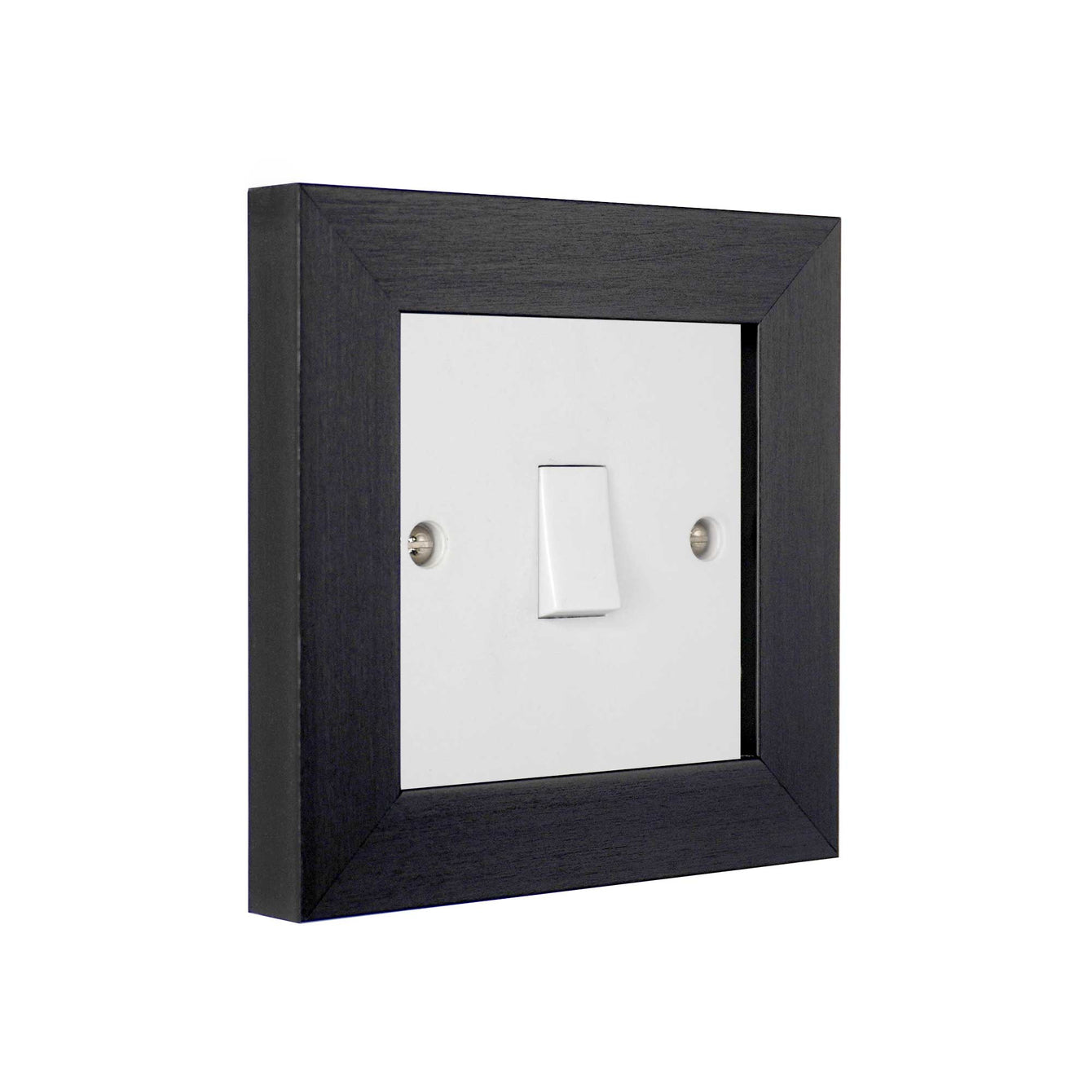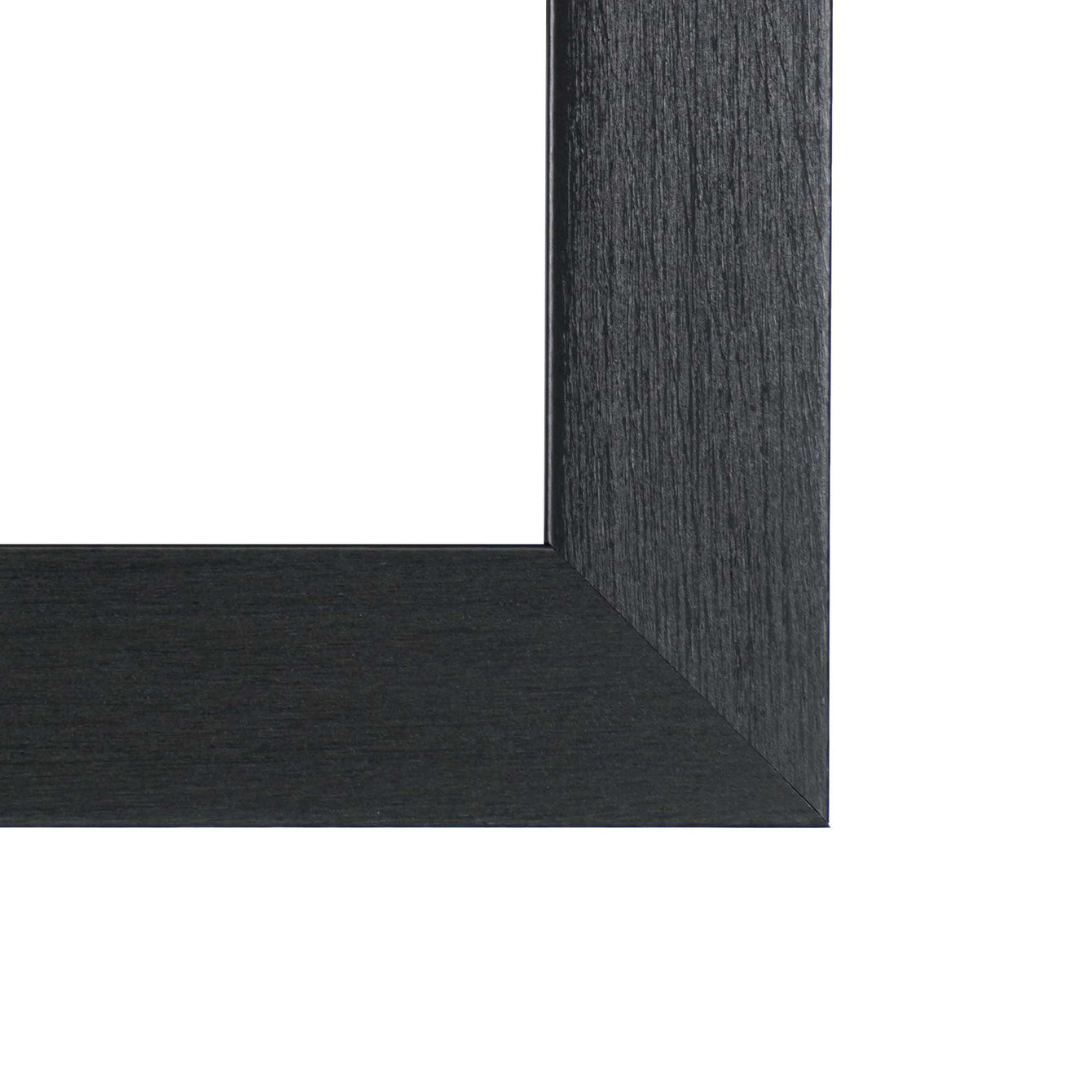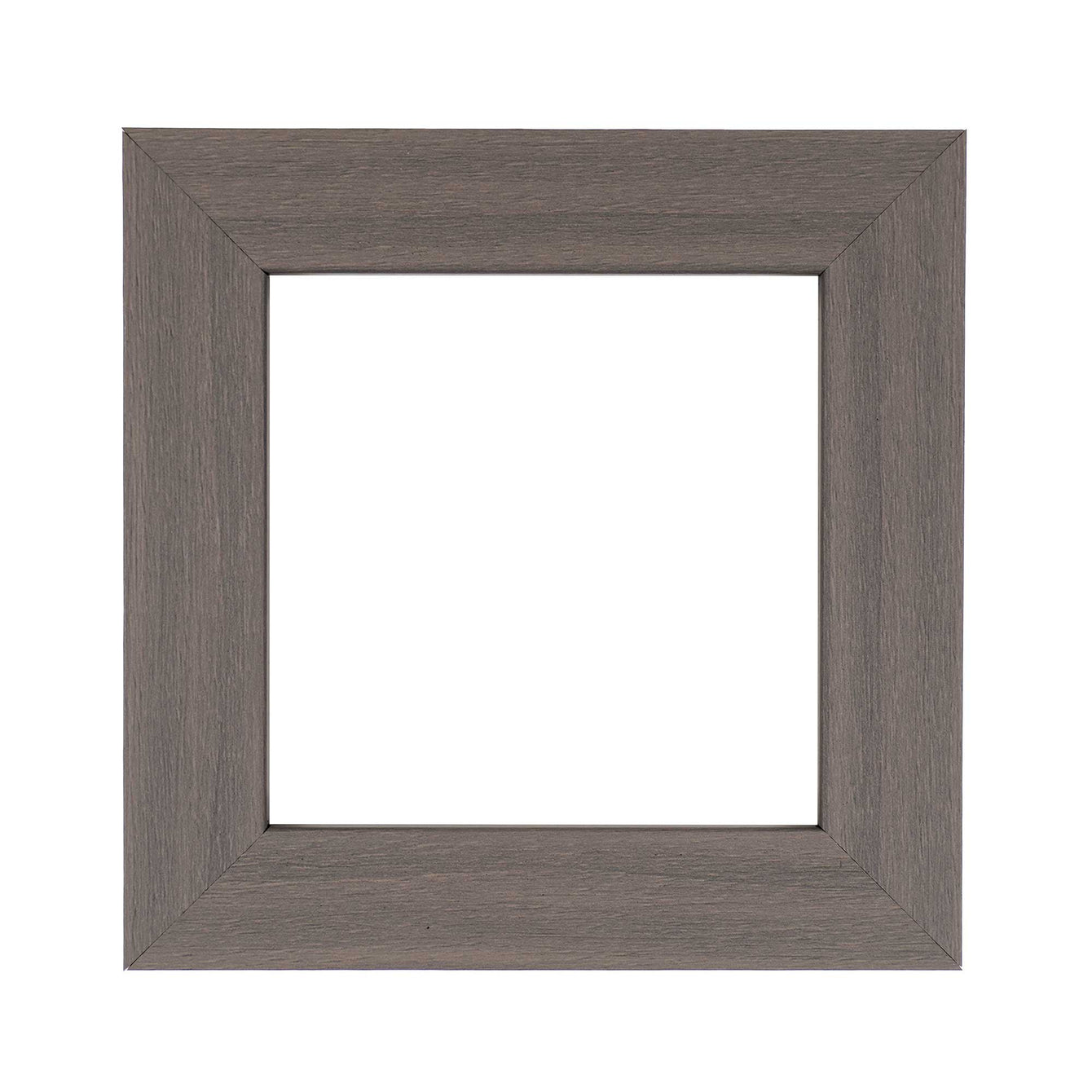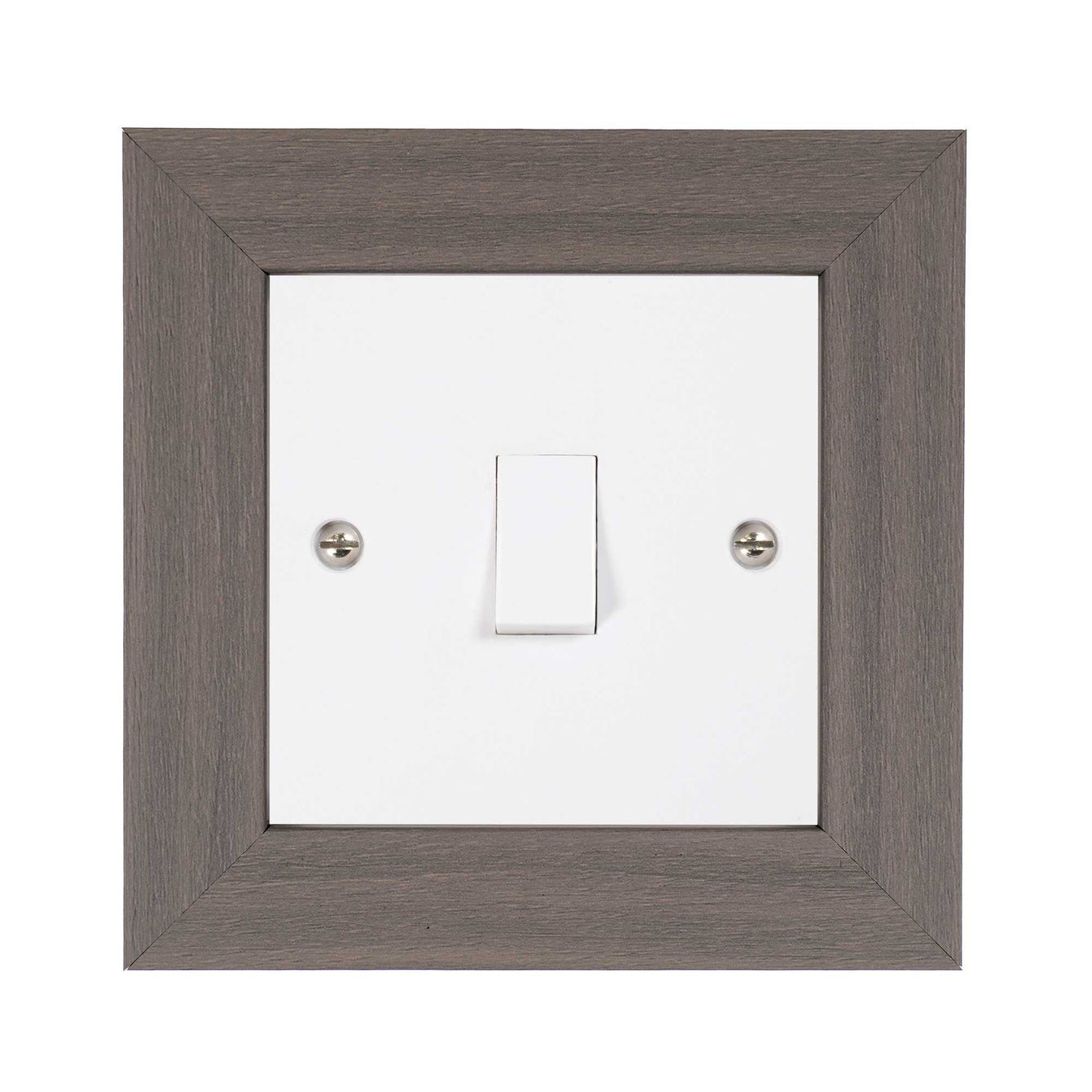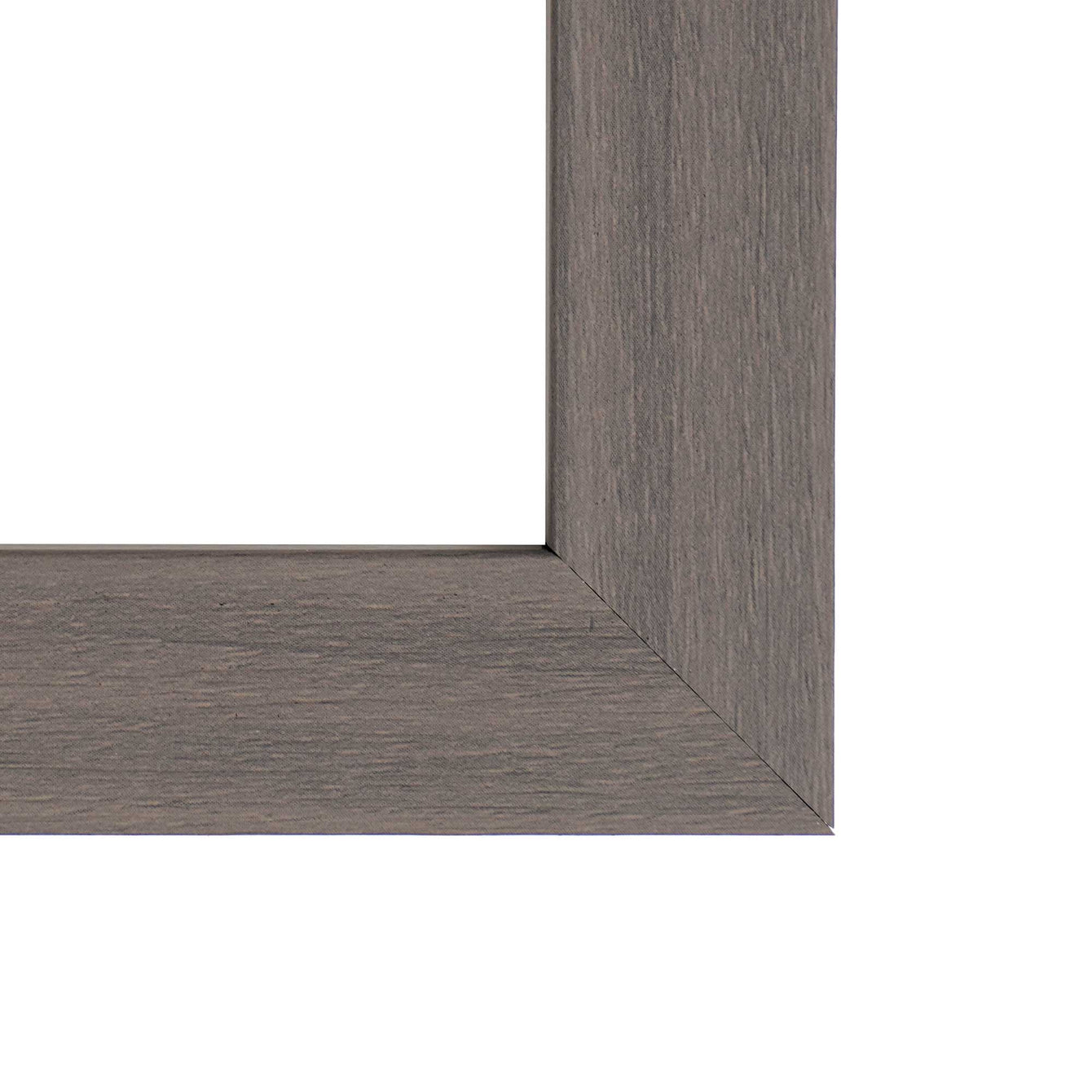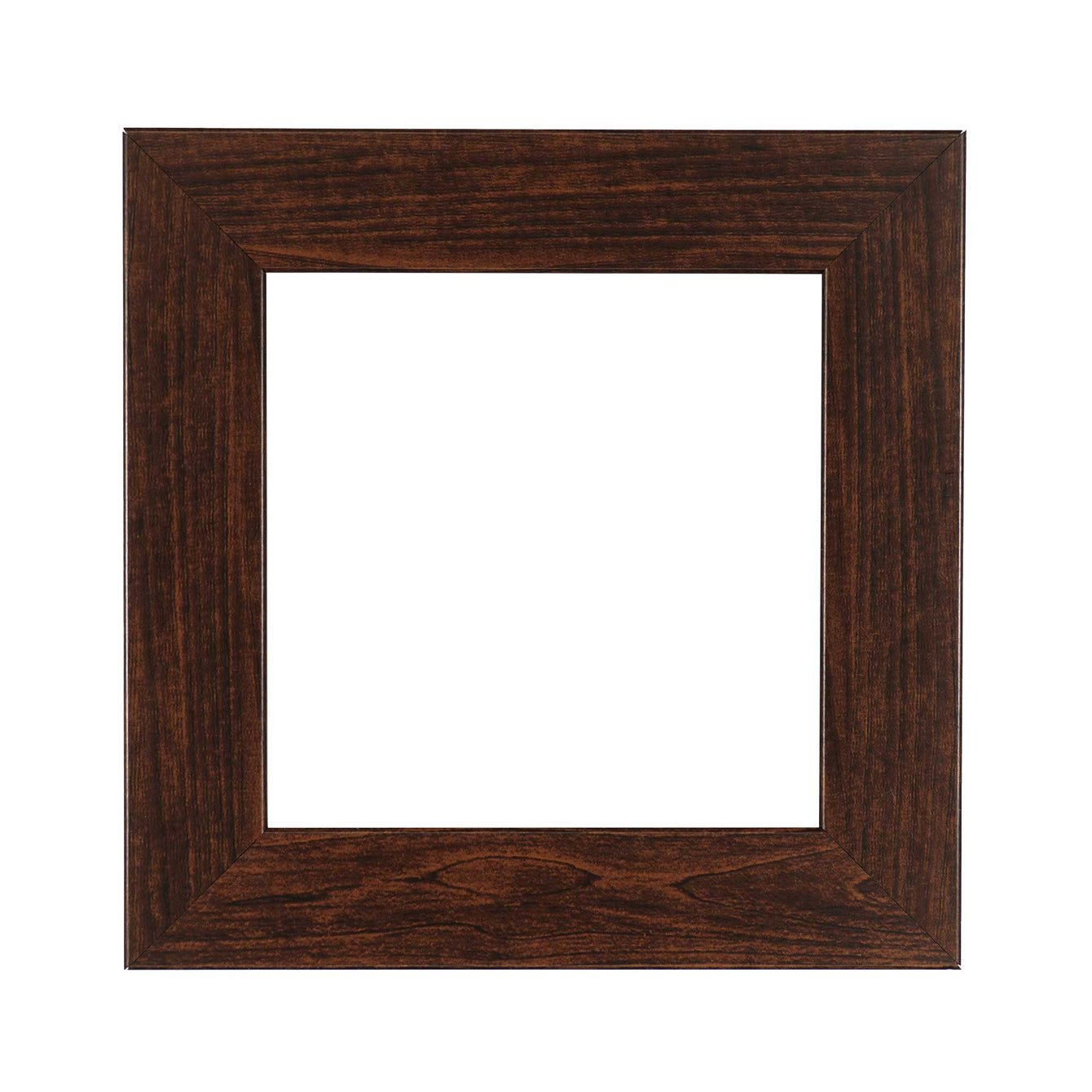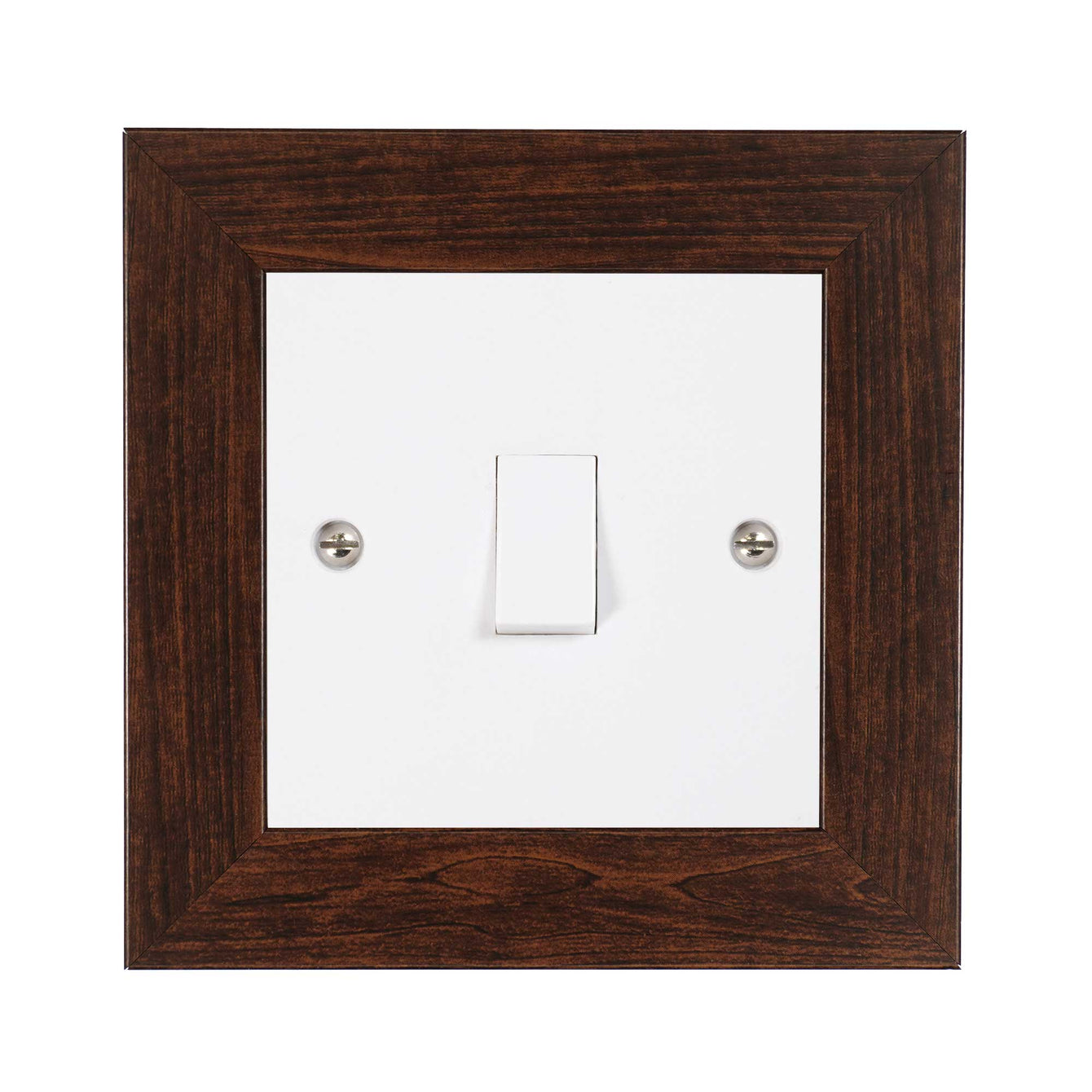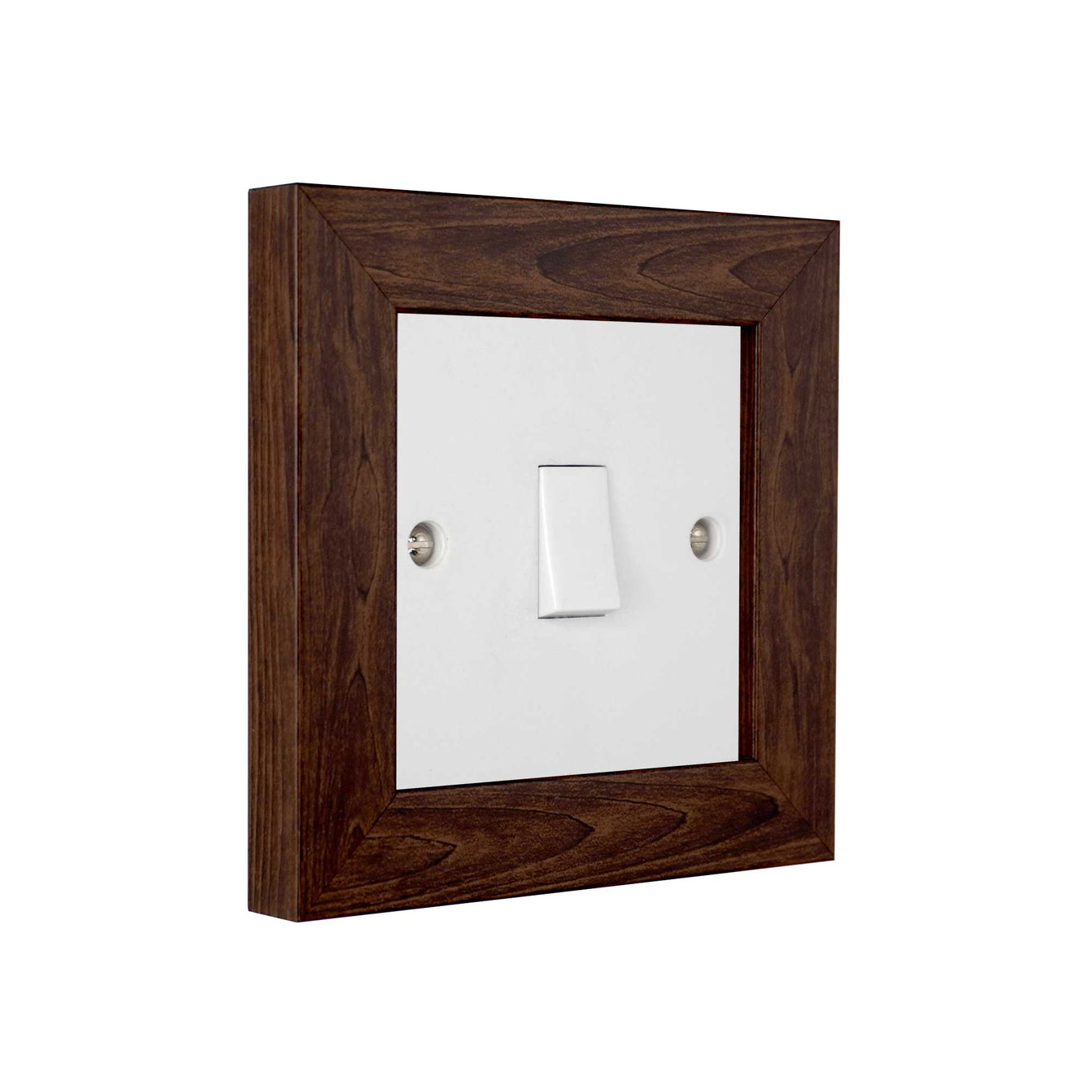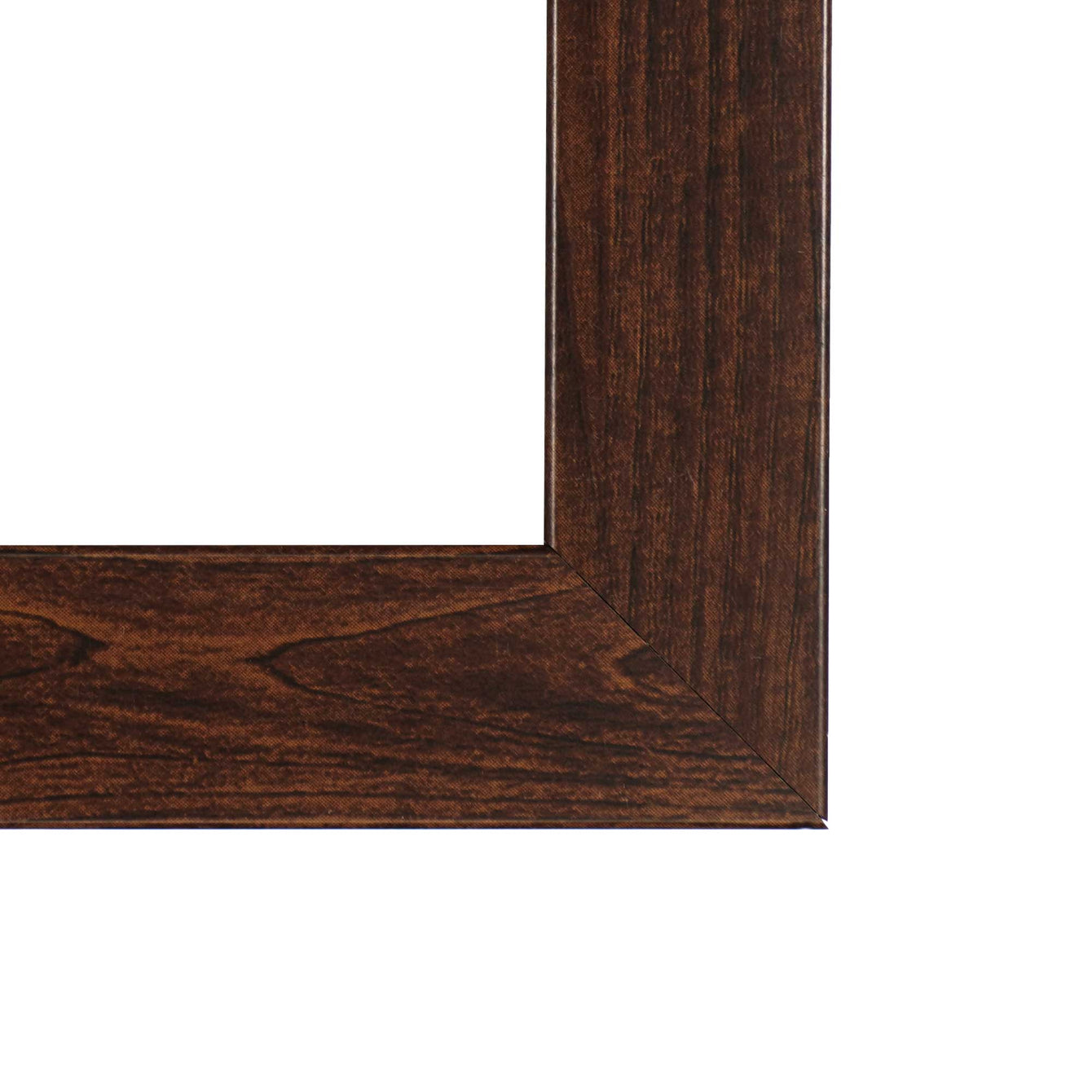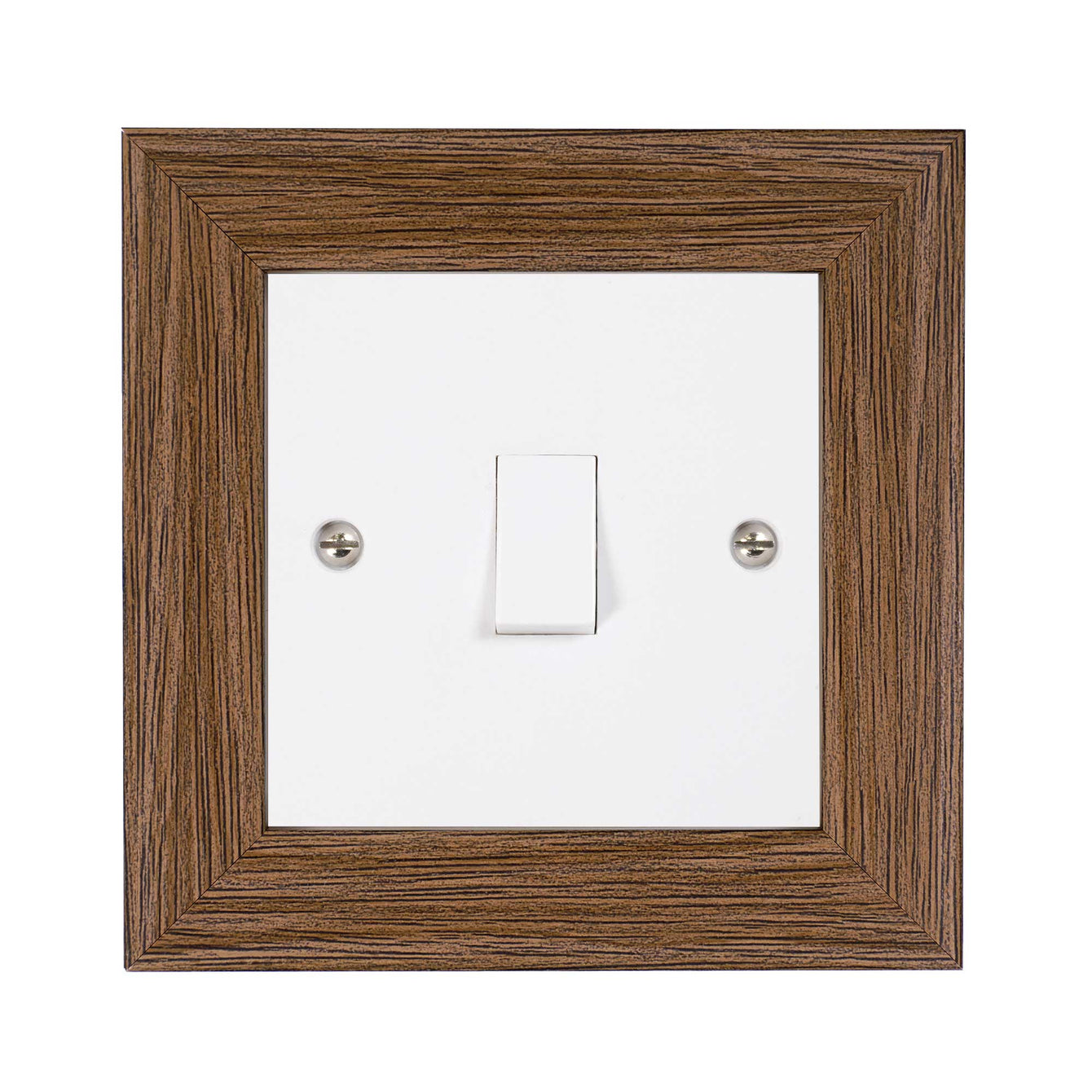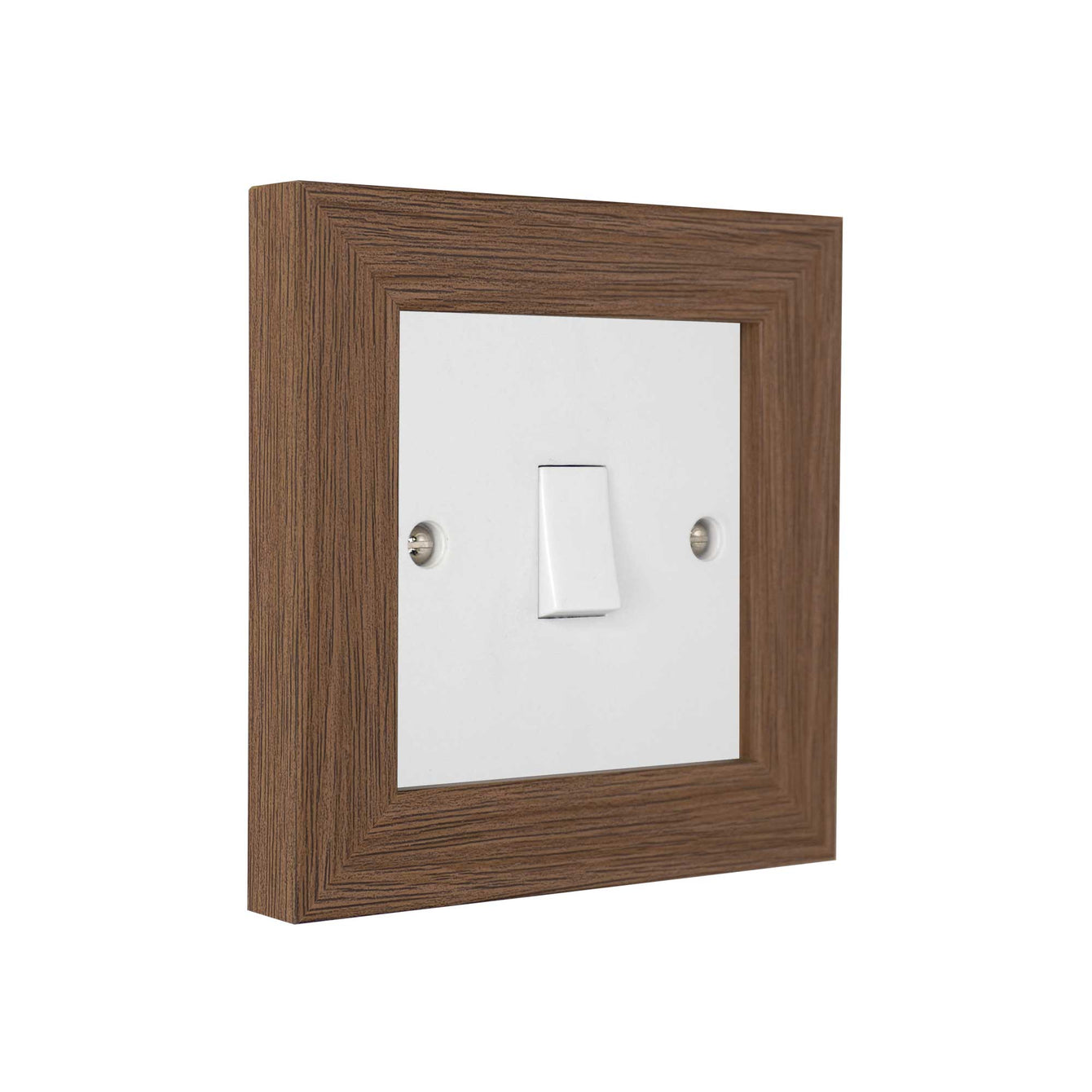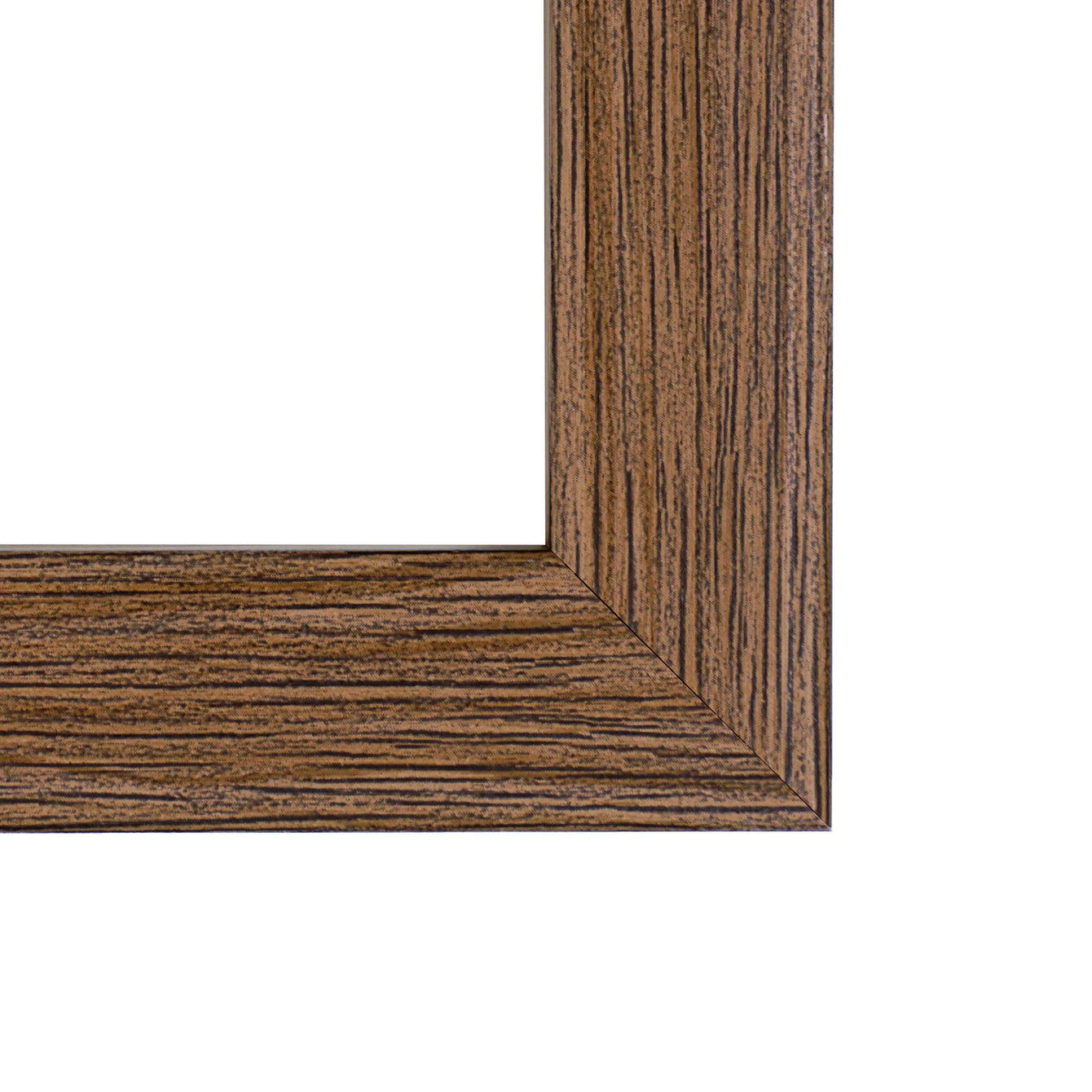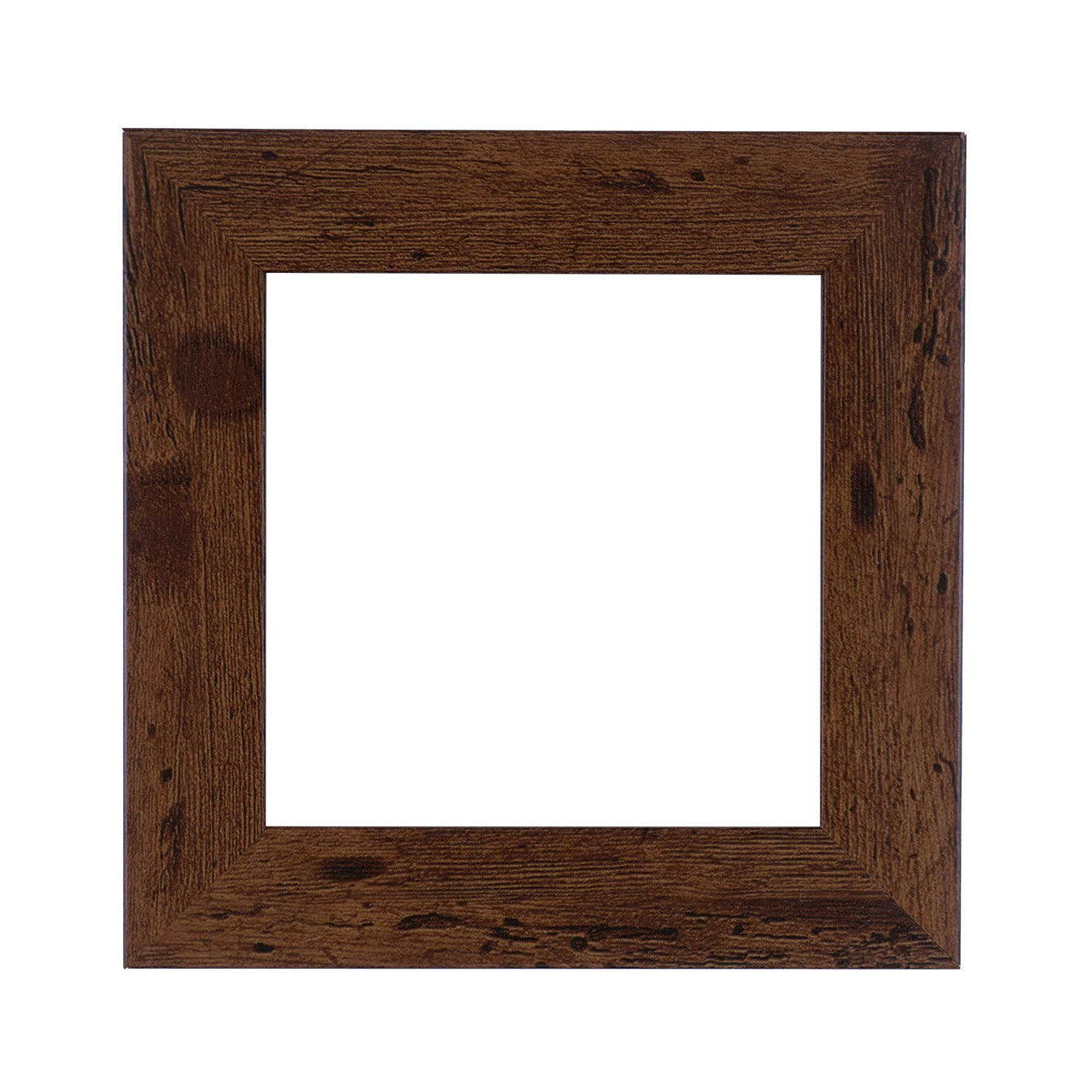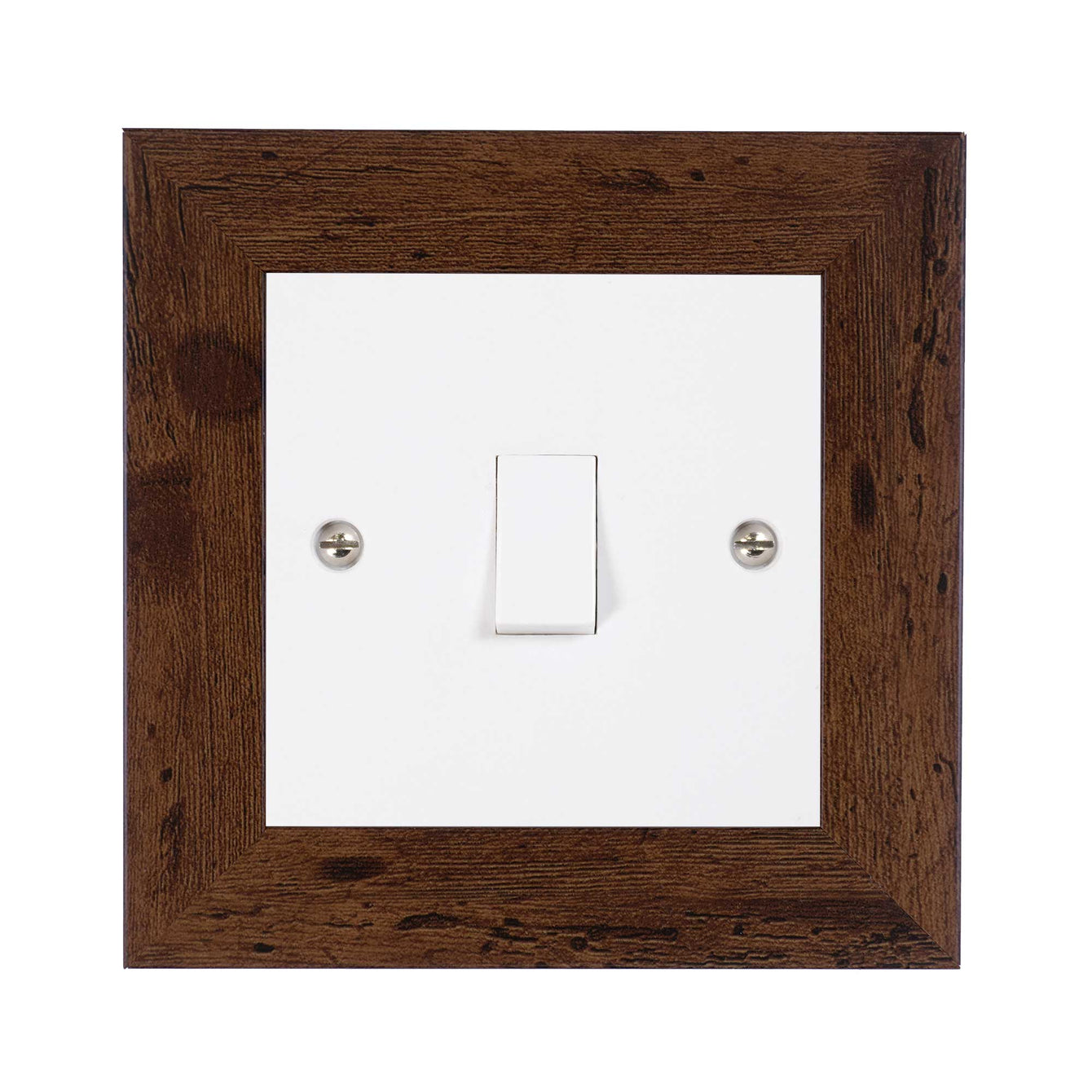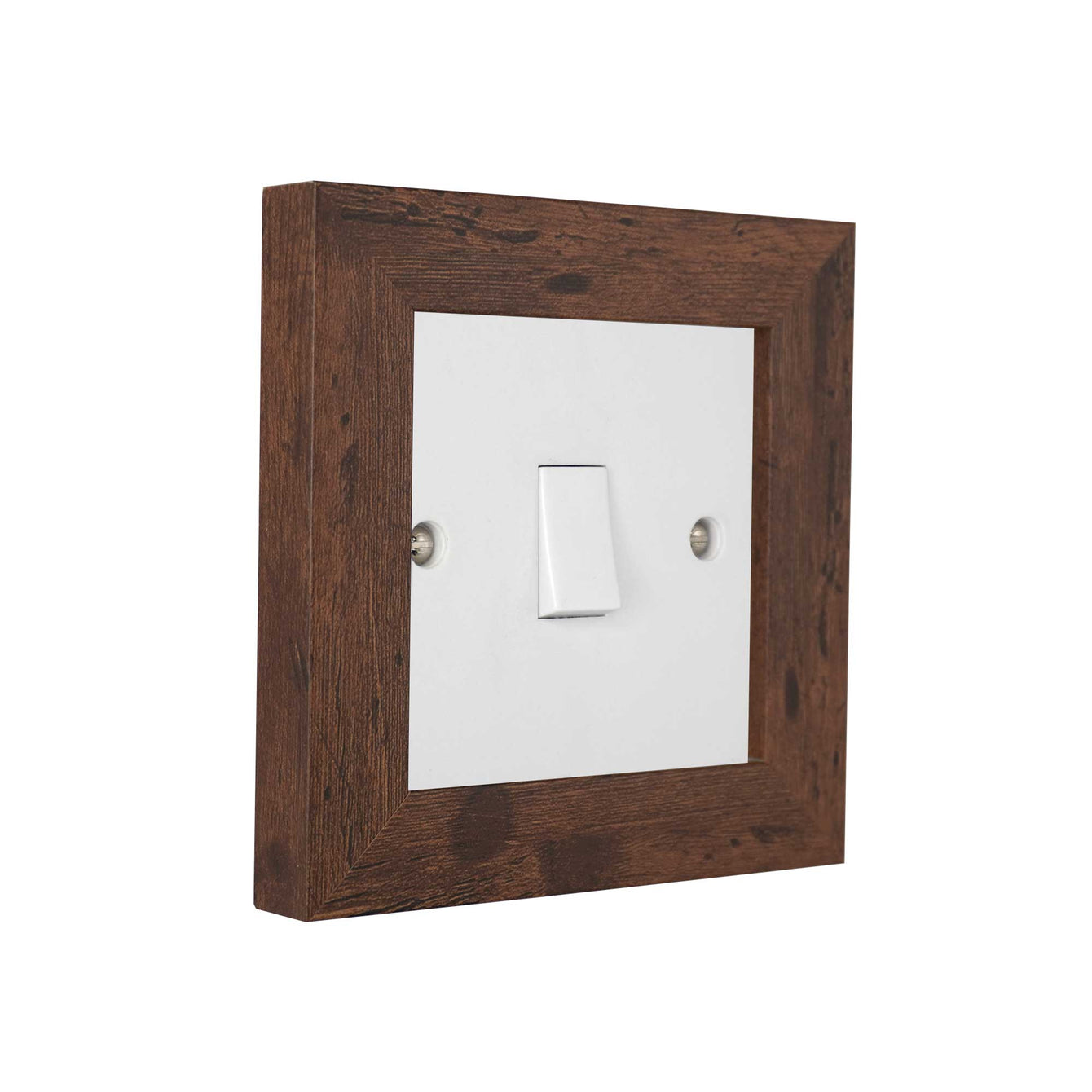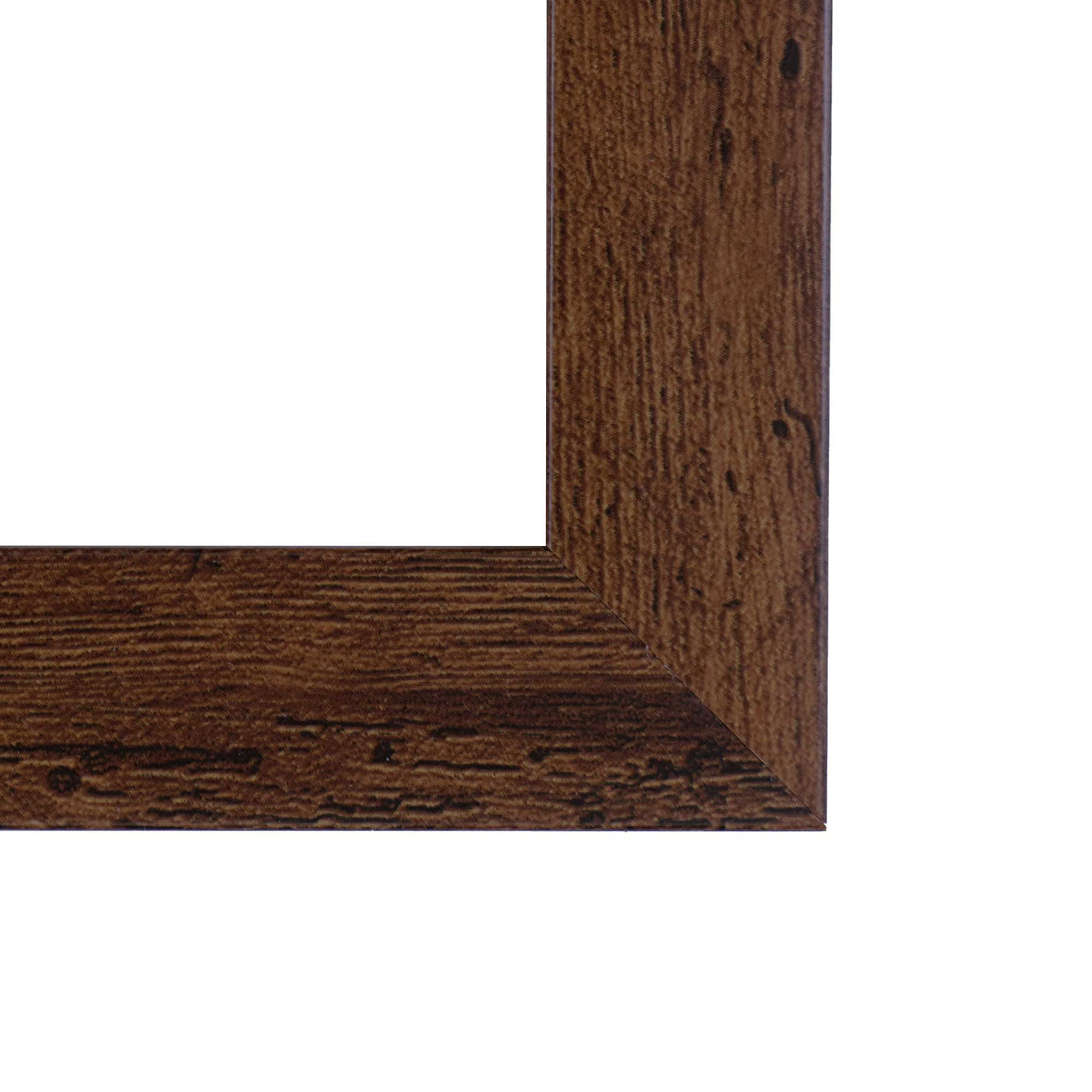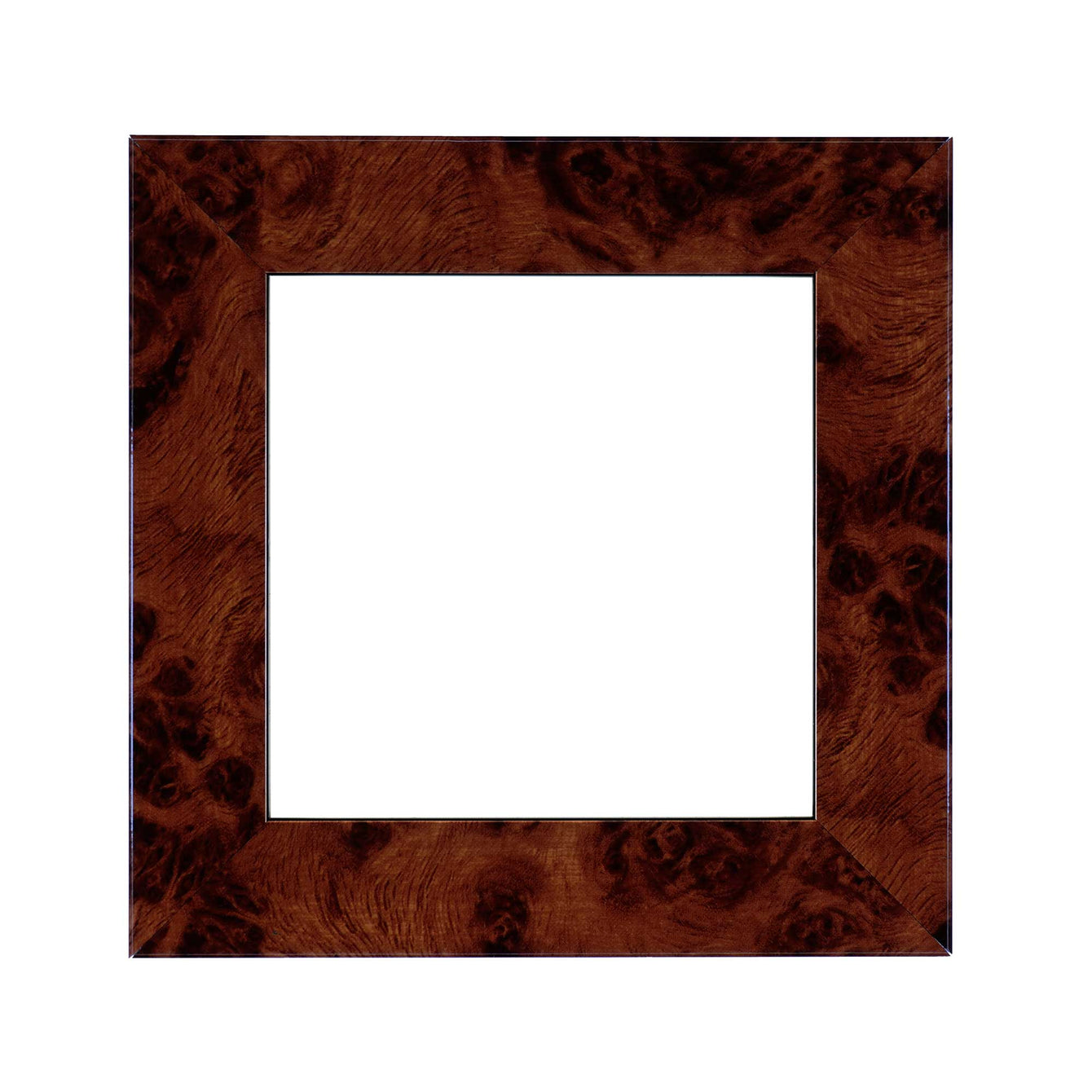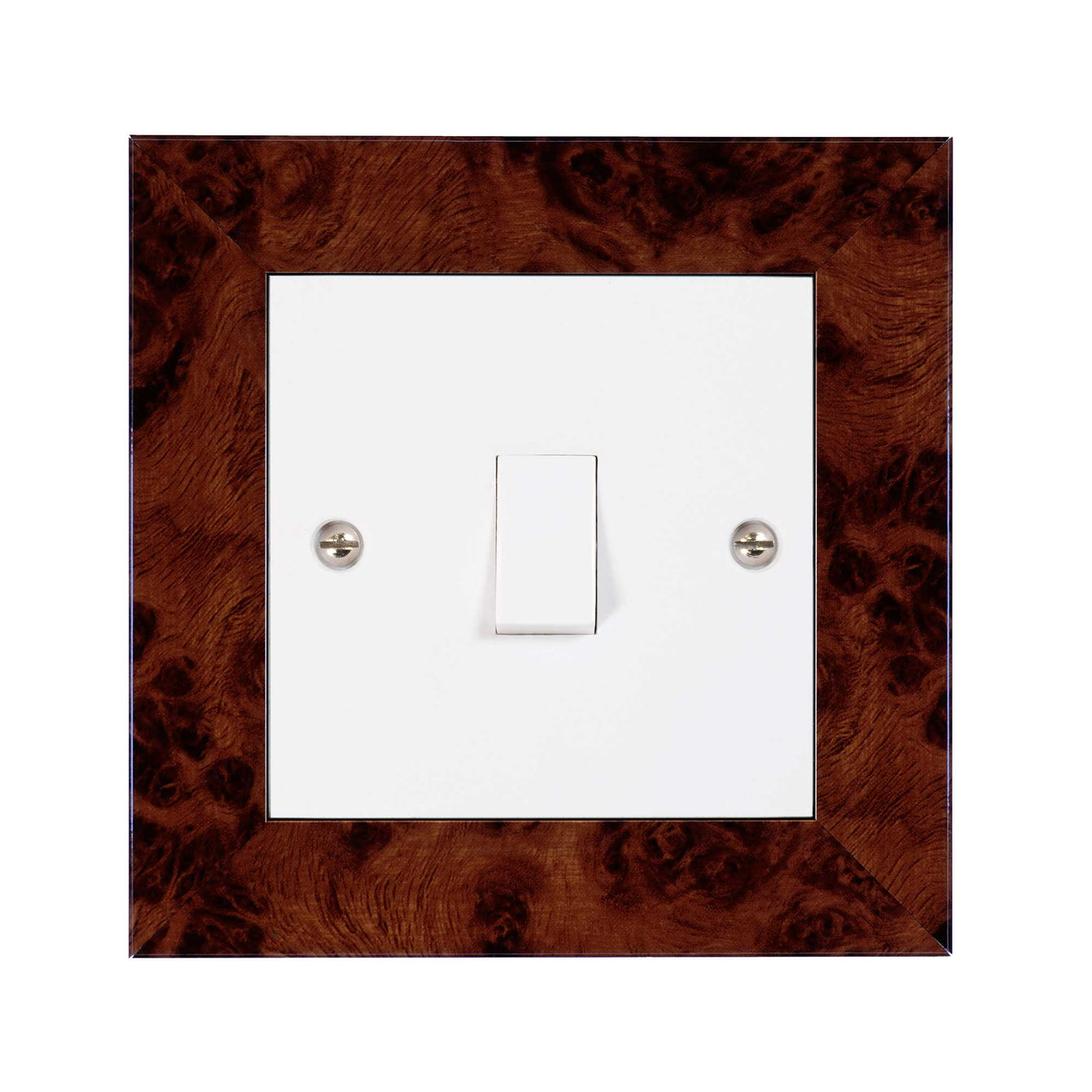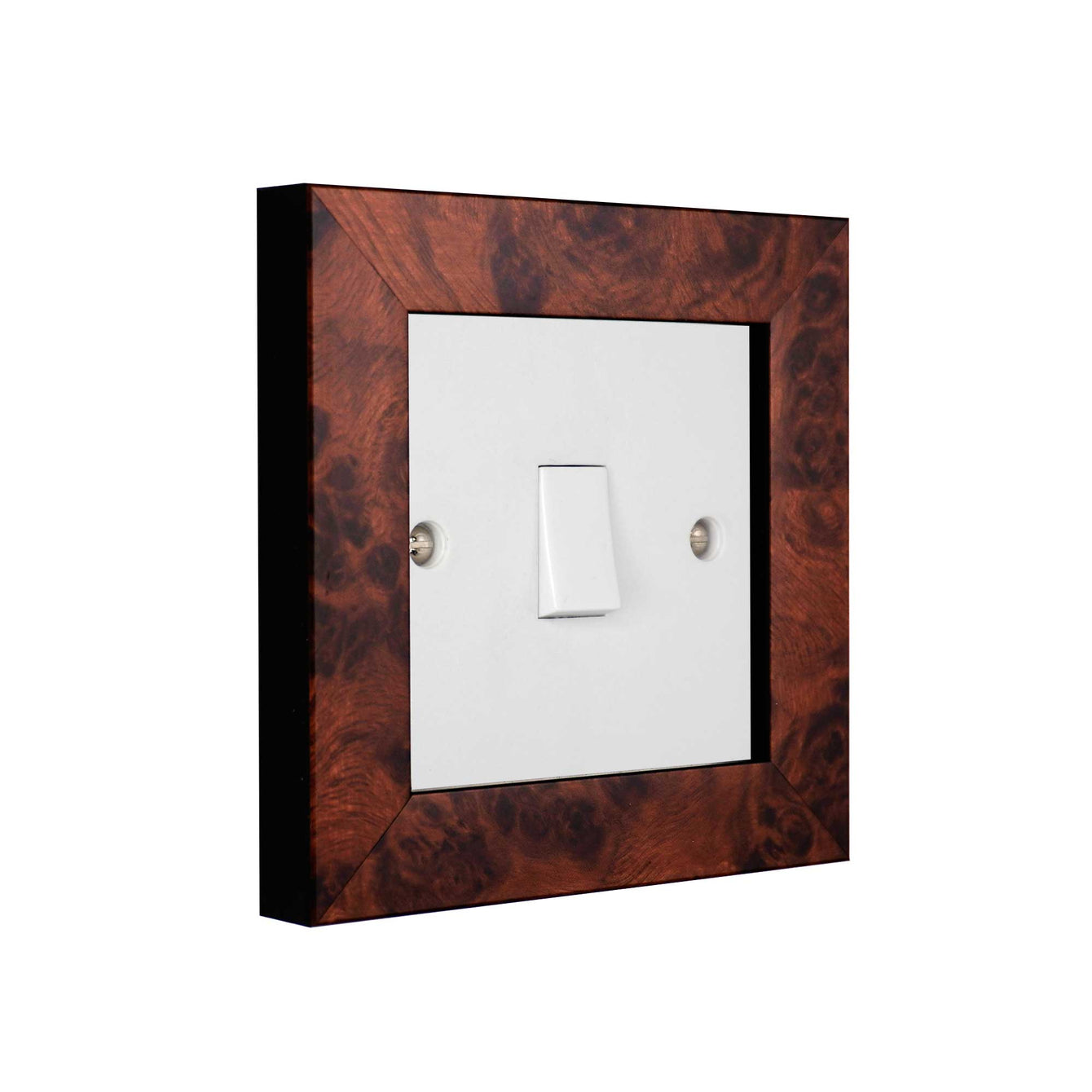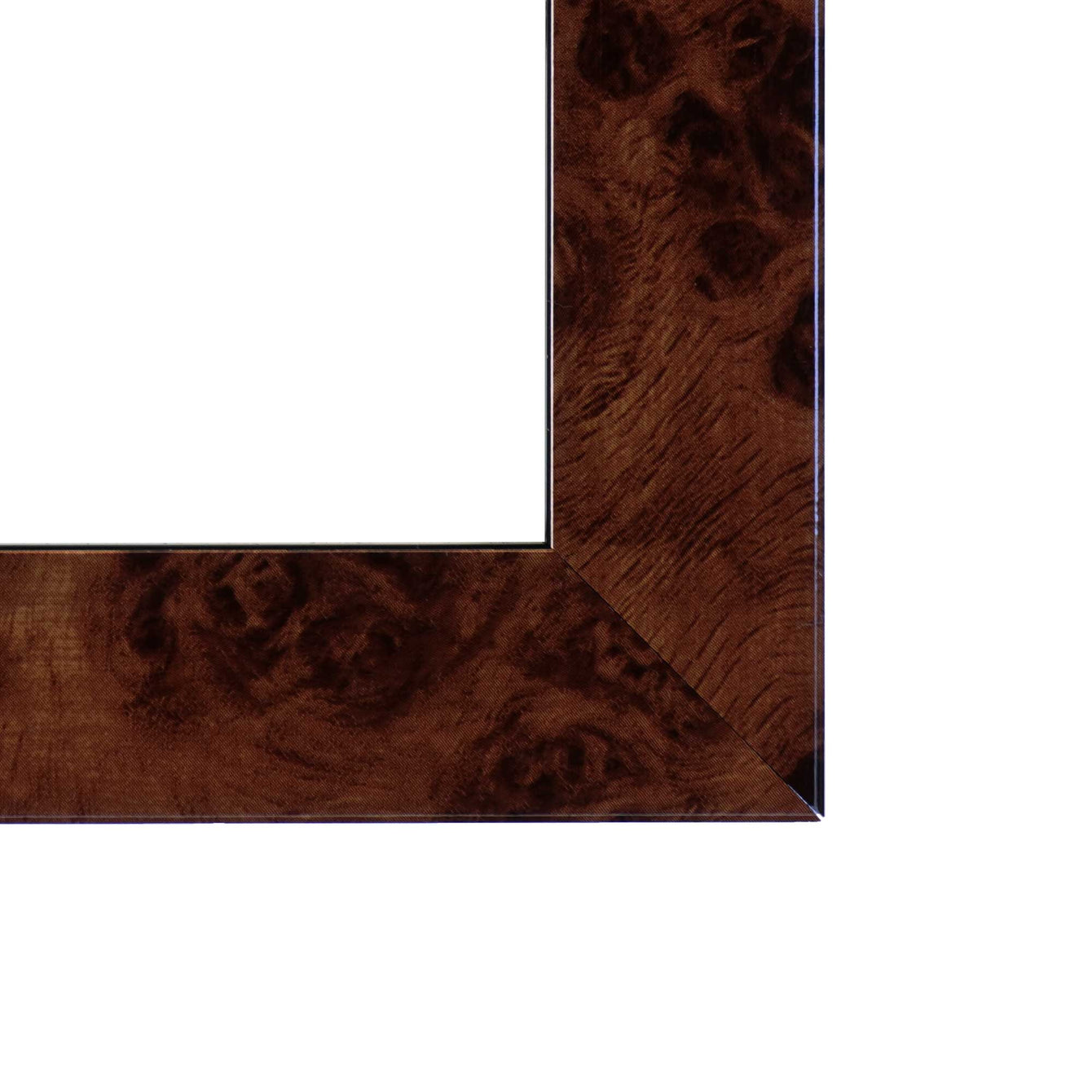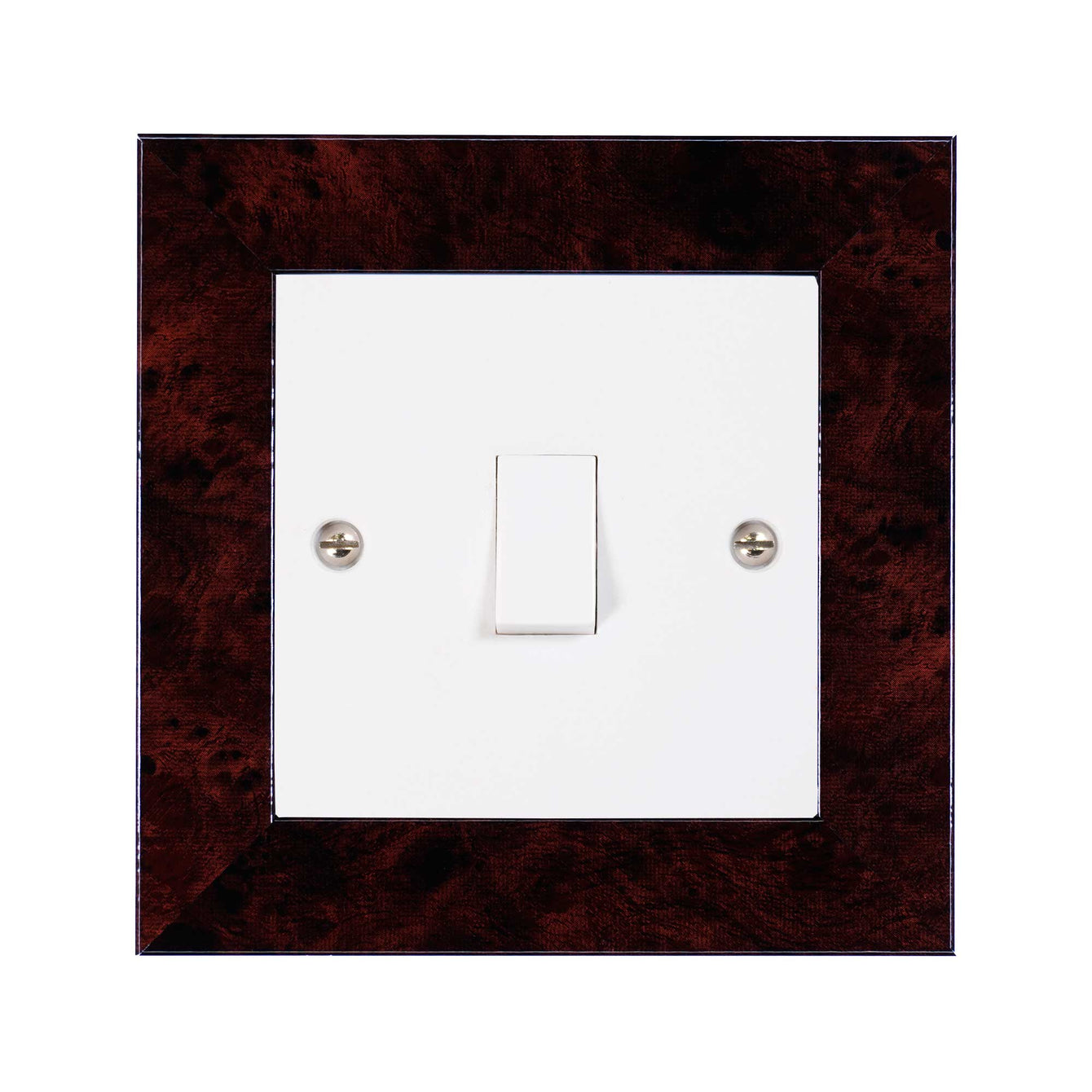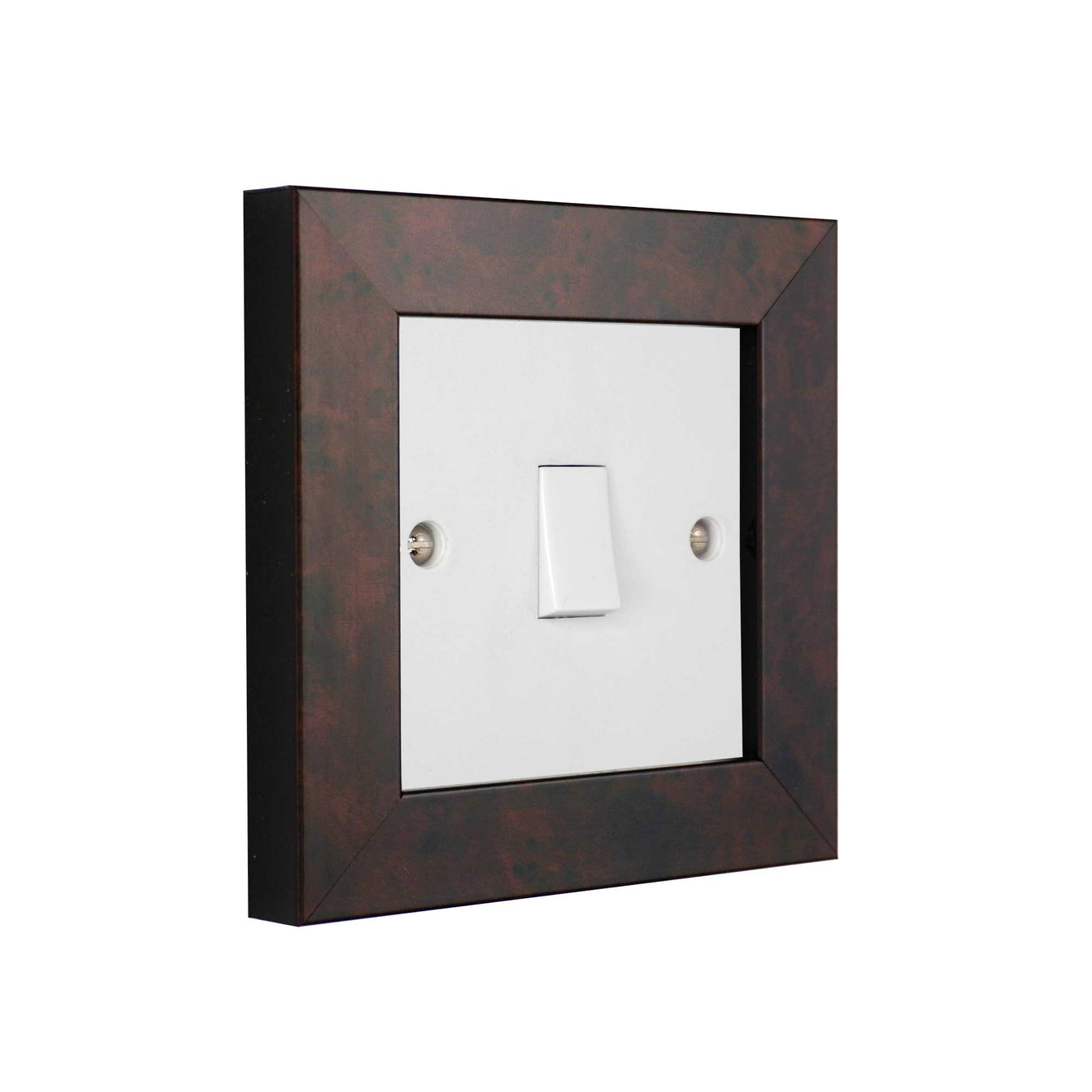 ElekTek Decorative Switch Surround Frame Cover Finger Plate Modena Dark Wood Effects
Description
This switch surround comes ready to install in minutes. Best practice is to clean the existing switchplate with a proprietary cleaner or methylated spirits before installing the surround.
DIMENSIONS
External (LxHxW): 117 x 117 x 15.5 mm
Frame size: 20 mm
Material: Recycled Polystyrene
This decorative switch surround is attached to your wall by applied adhesive tape. The switch surround is recessed at the rear and sits around and covers the edges of your existing switch by approximately 5mm on all sides.
Suitable for covering most 1, 2 or even 3-way flat square switches which are no deeper than 10mm. Unsuitable for curved or flush switches.
No wiring necessary, however always take care if removing screws or faceplates from switches.
Light switch shown for illustration only, not included with surround.
WARNING - ELECTRICITY CAN KILL - IF IN ANY DOUBT CONSULT A QUALIFIED ELECTRICIAN.