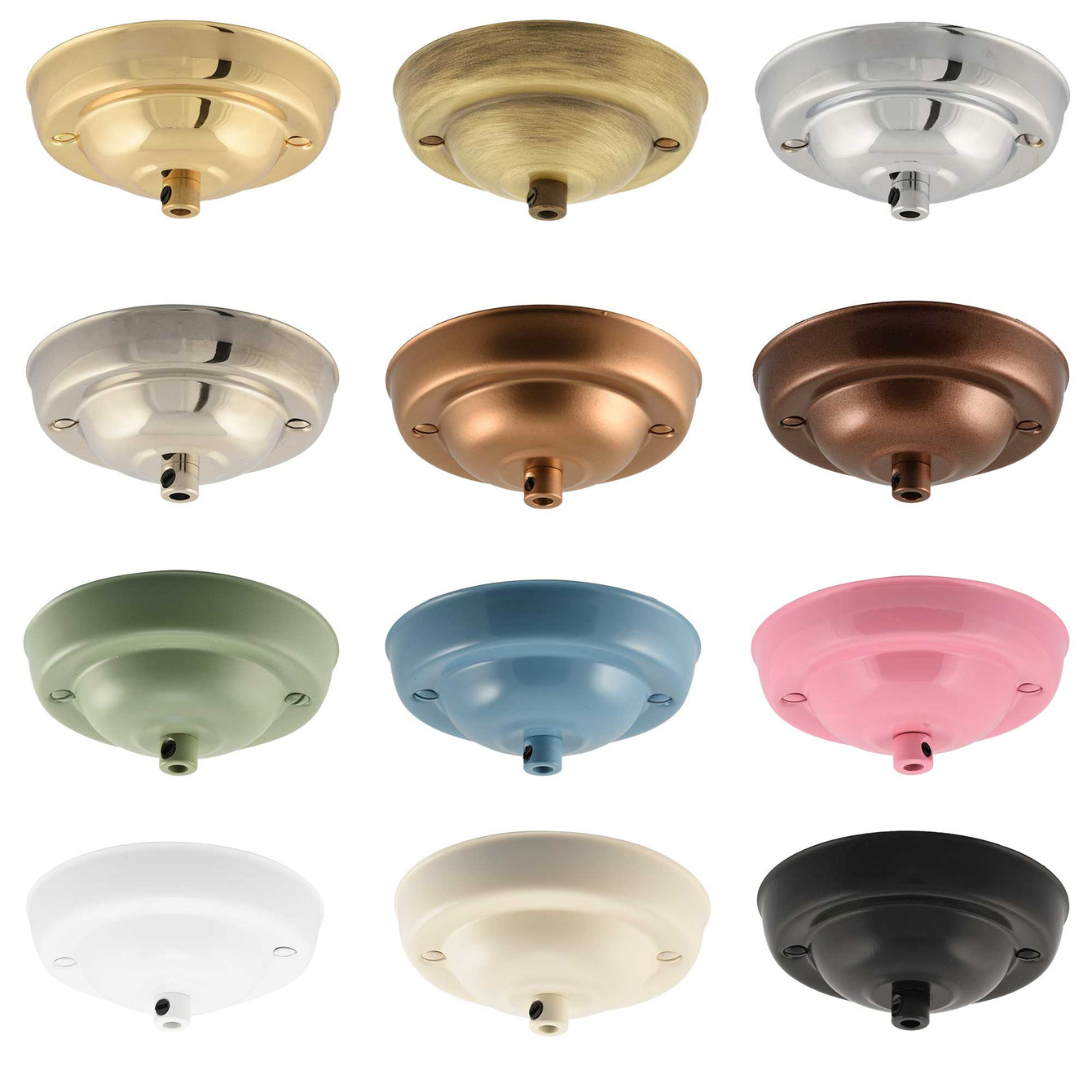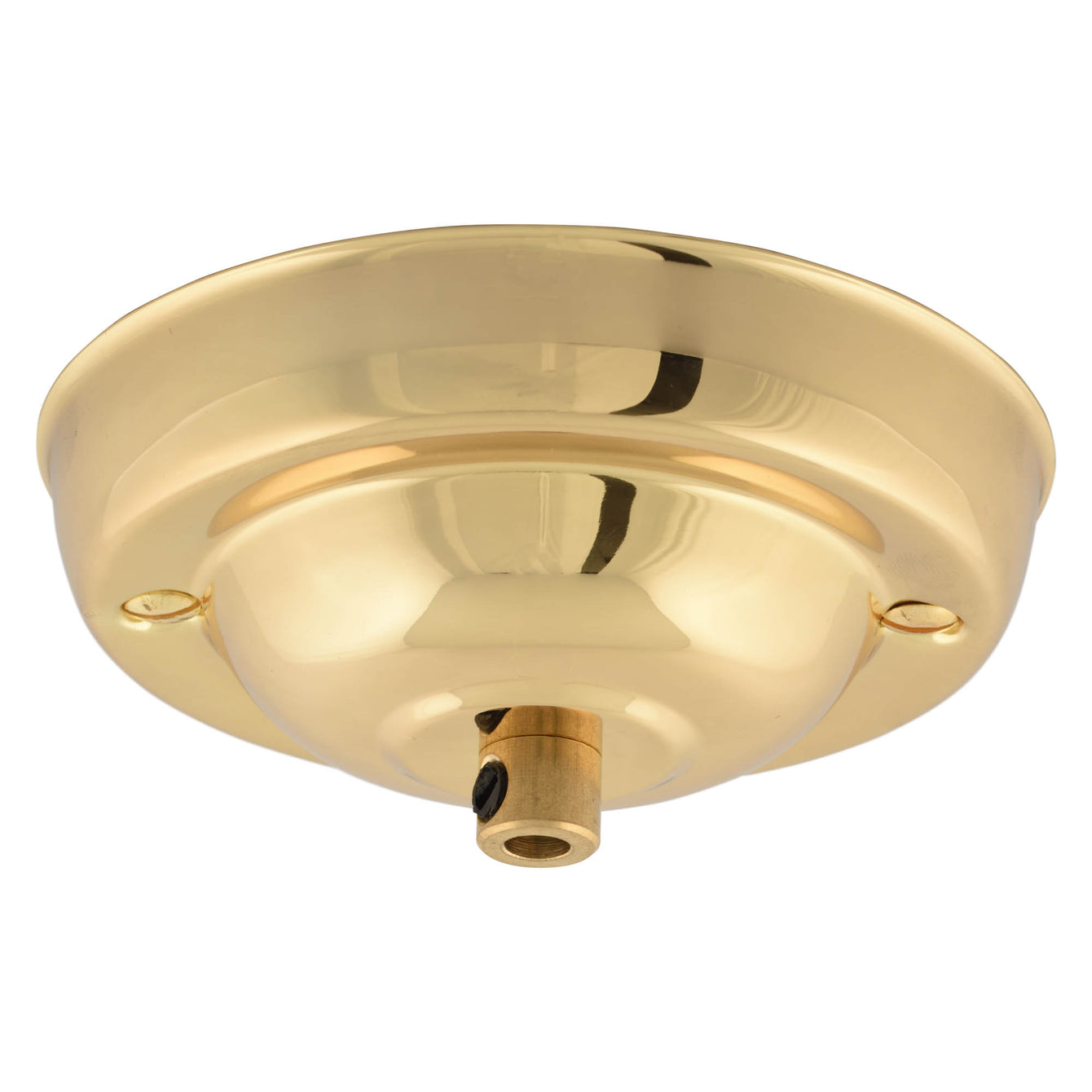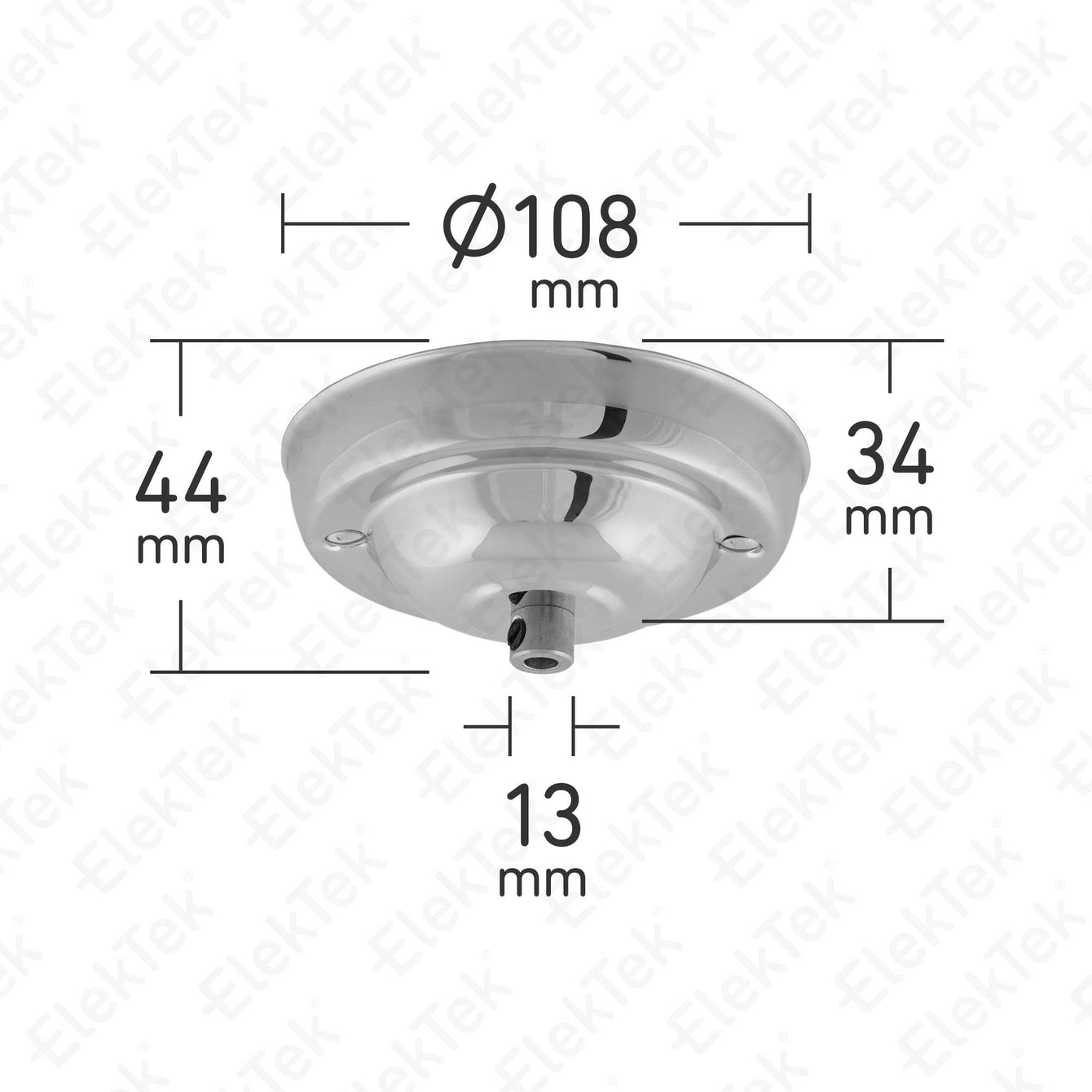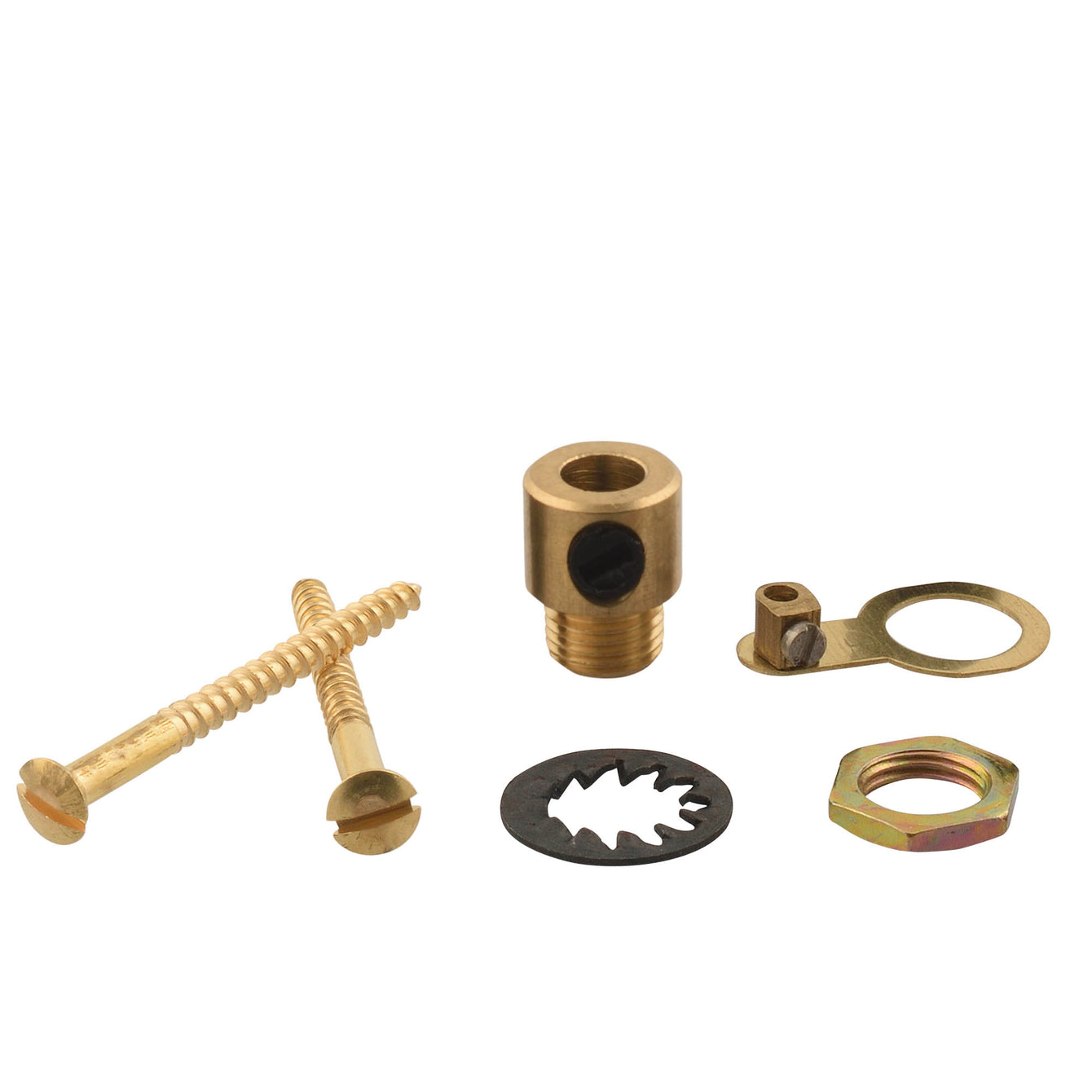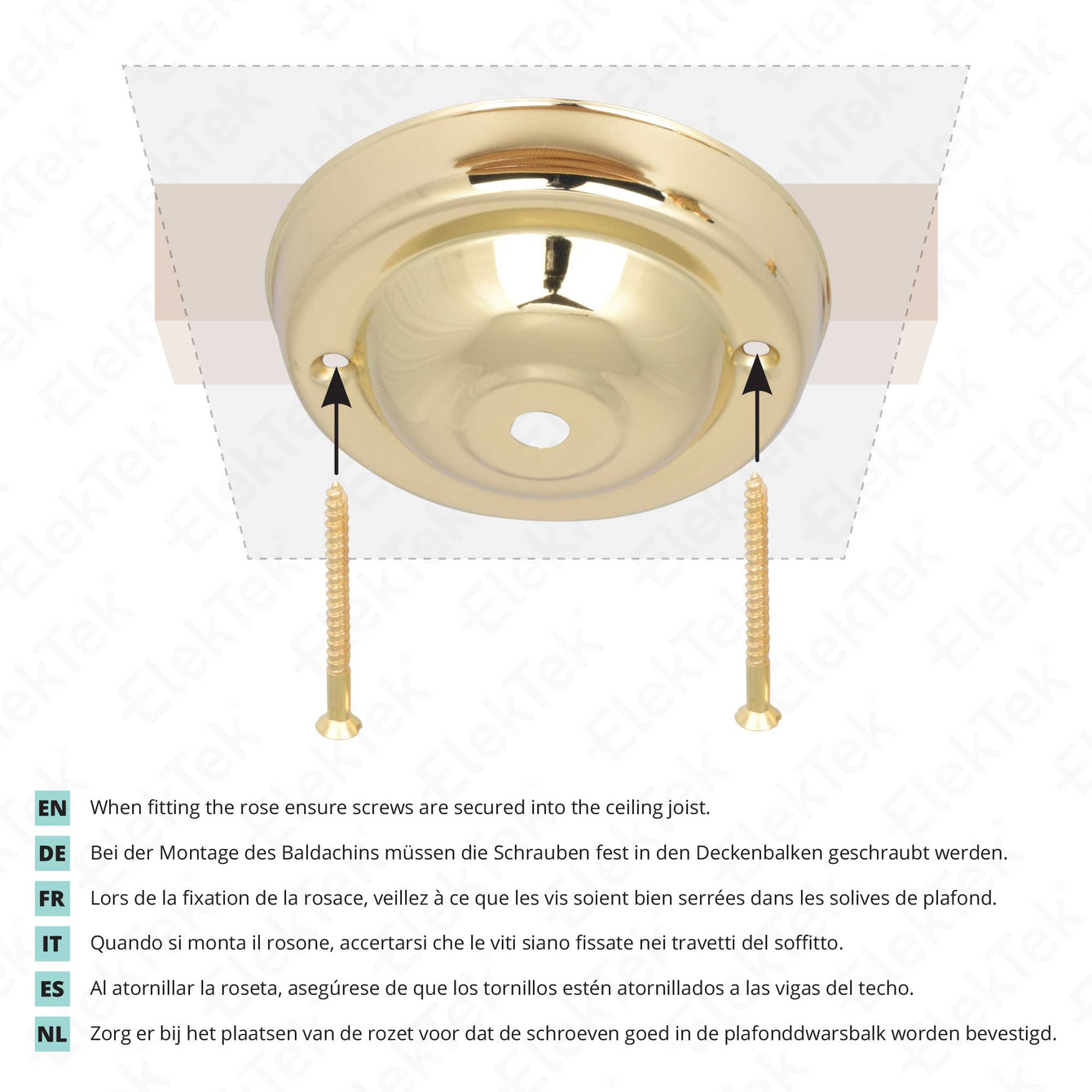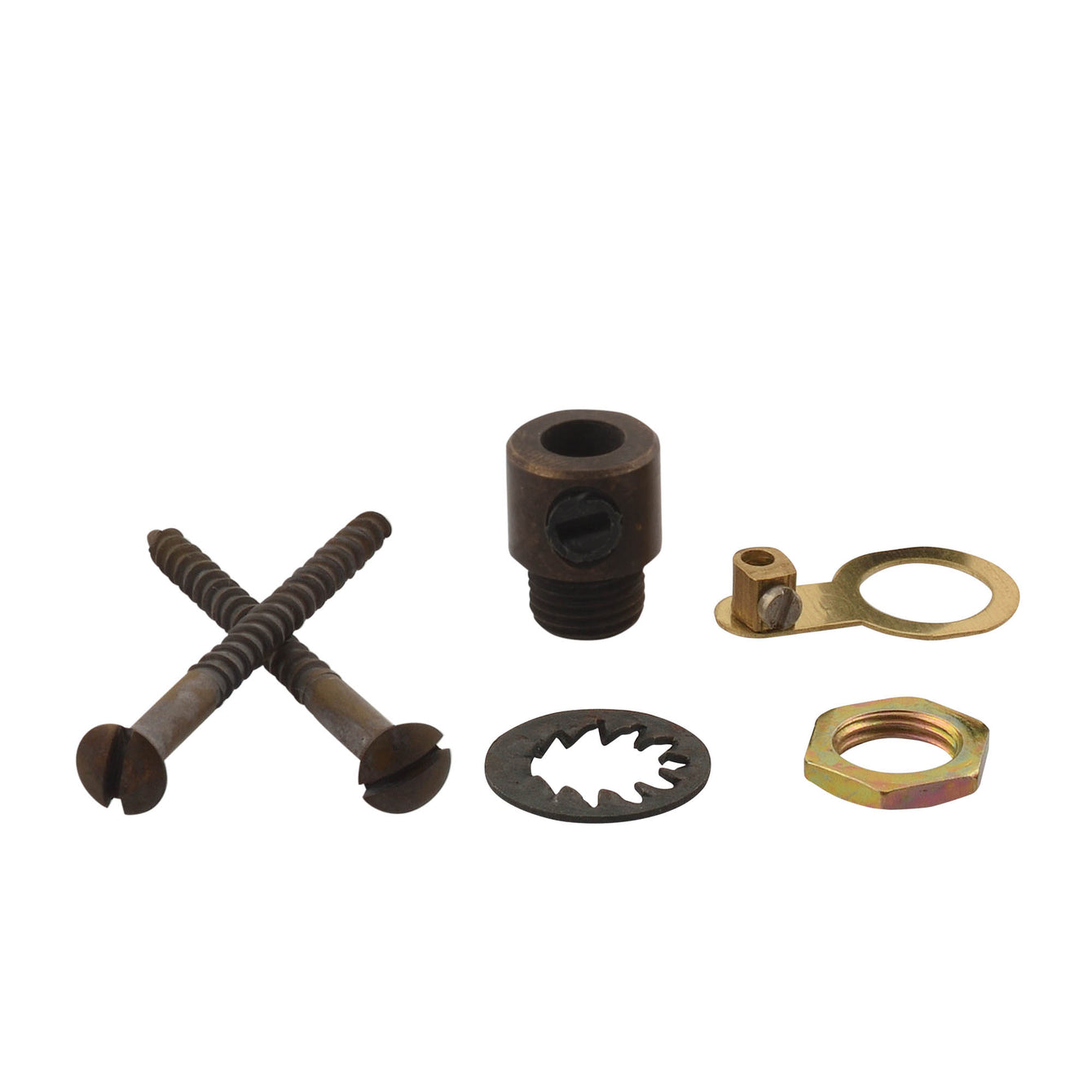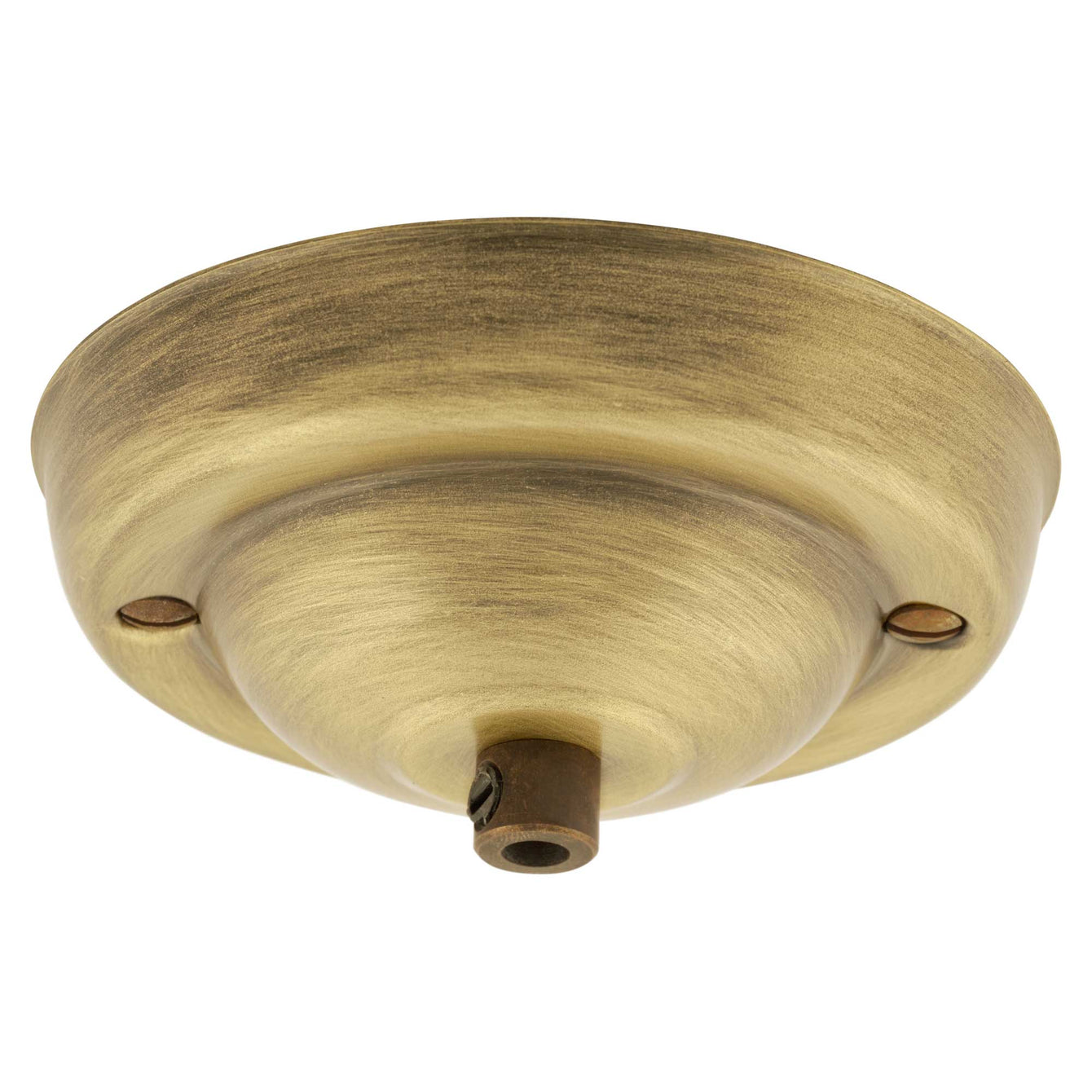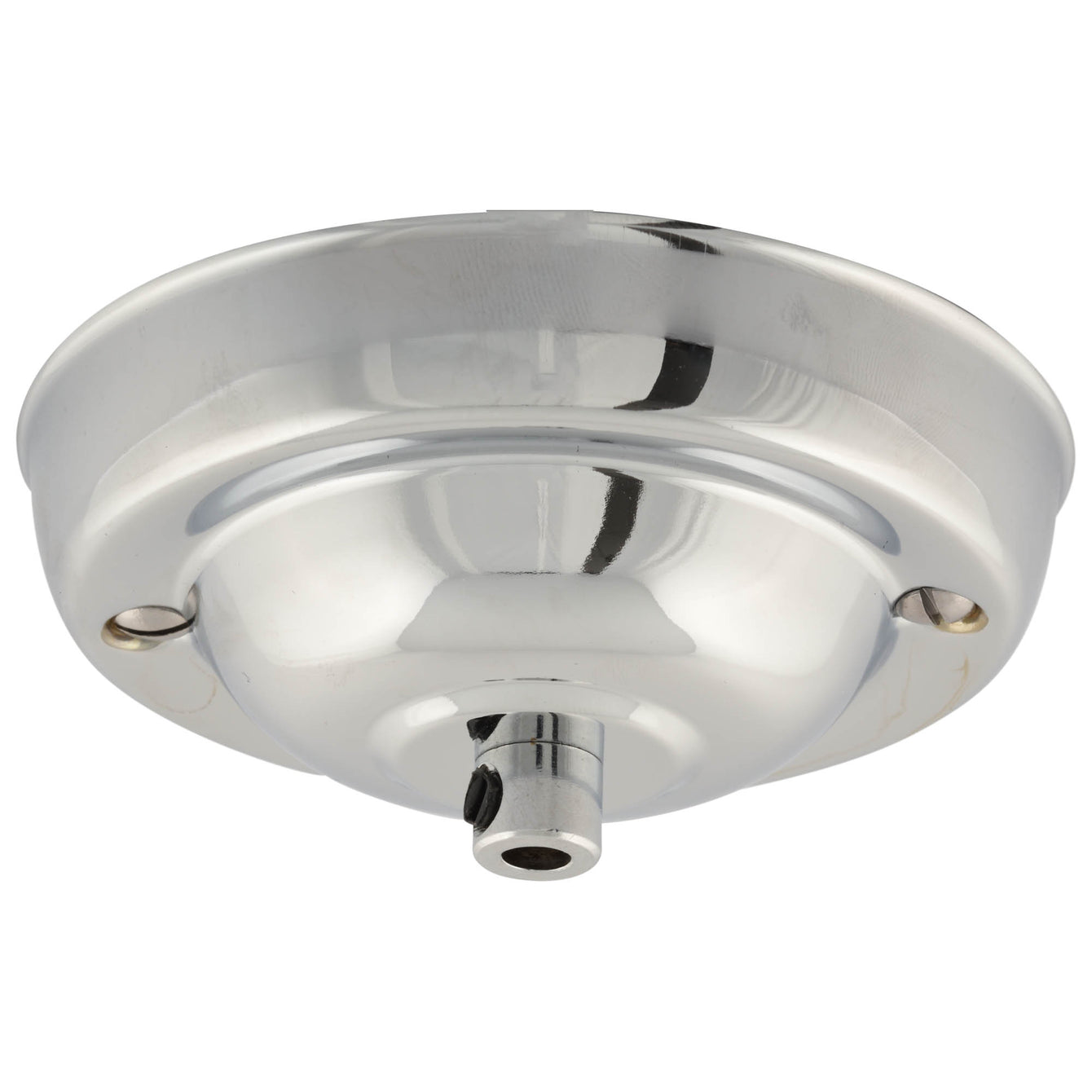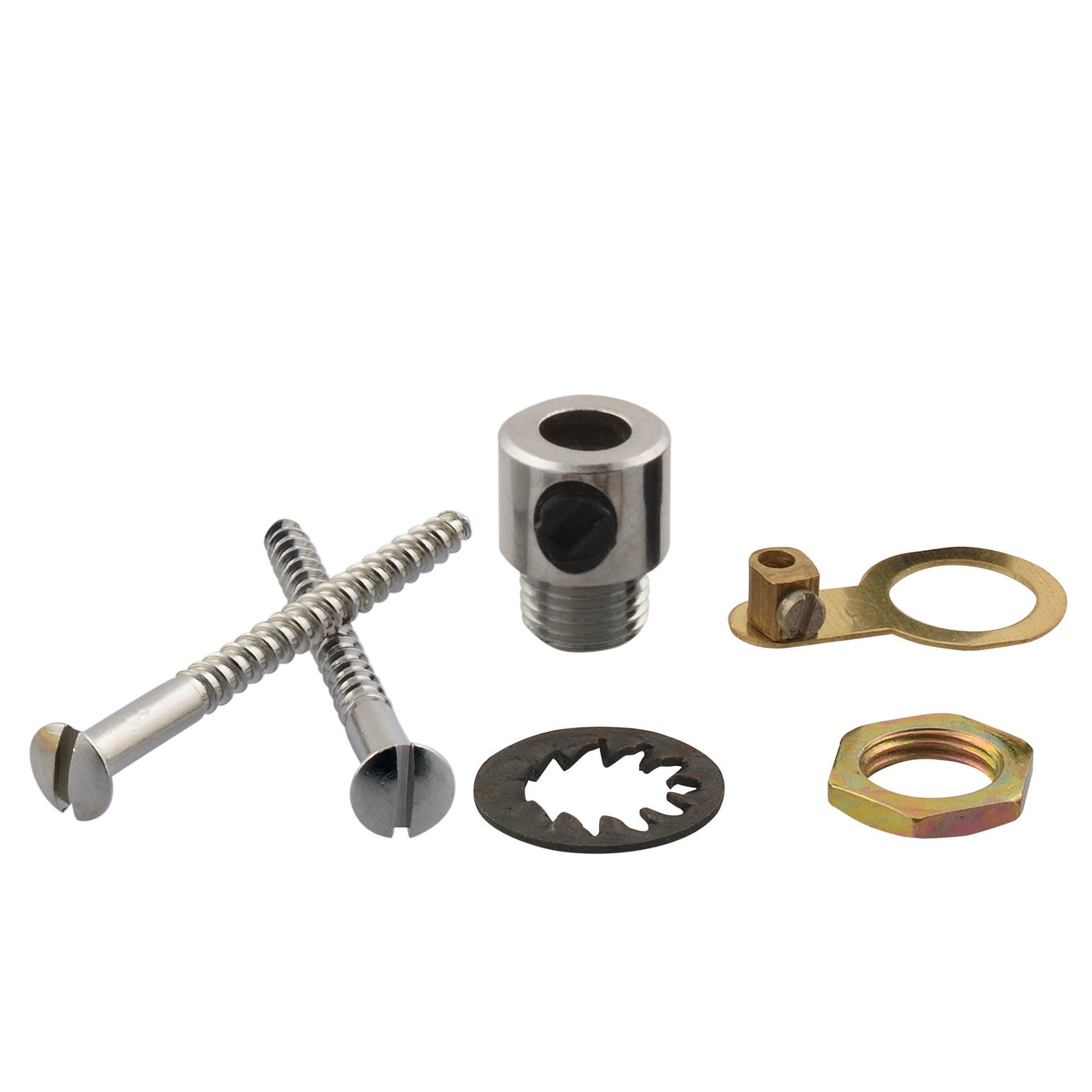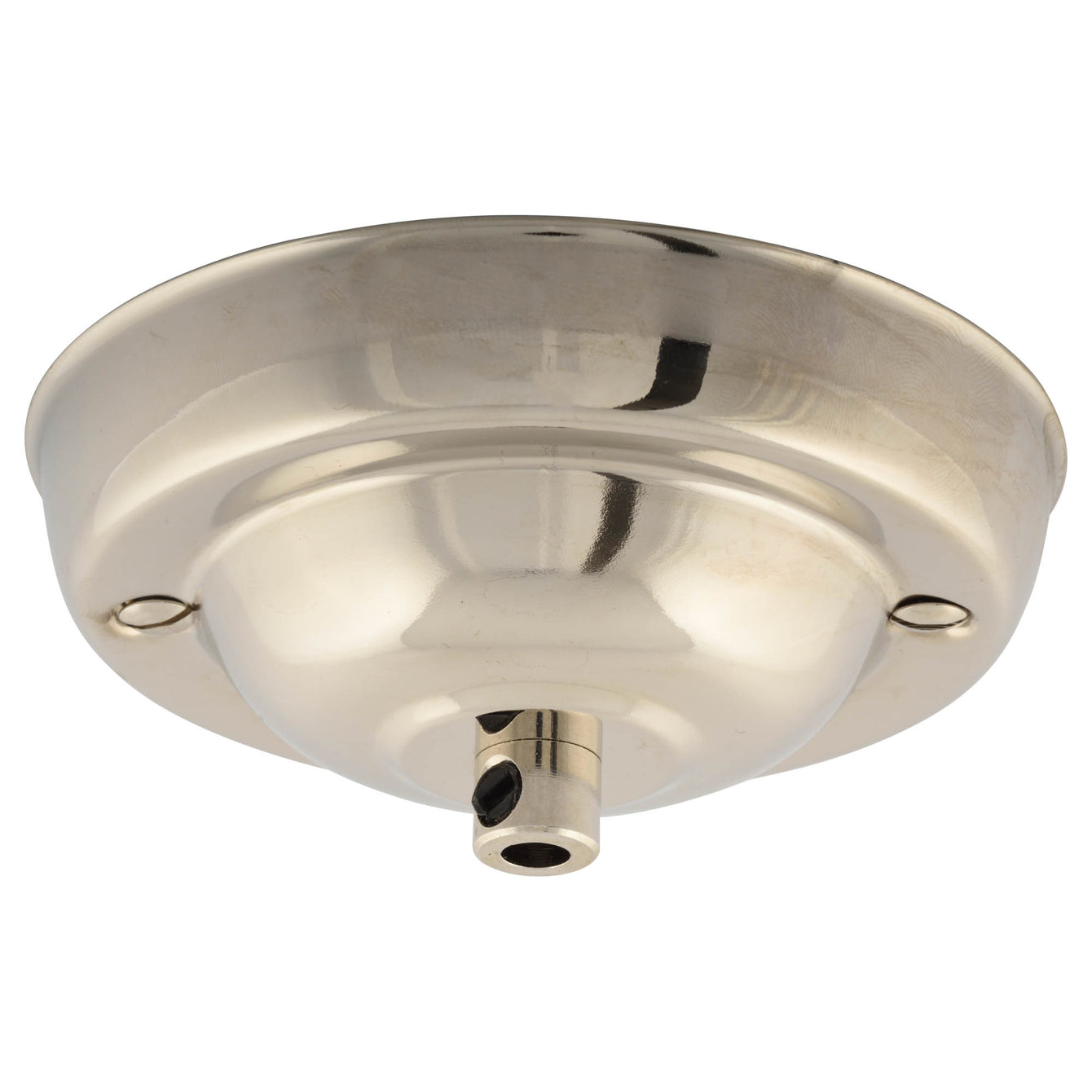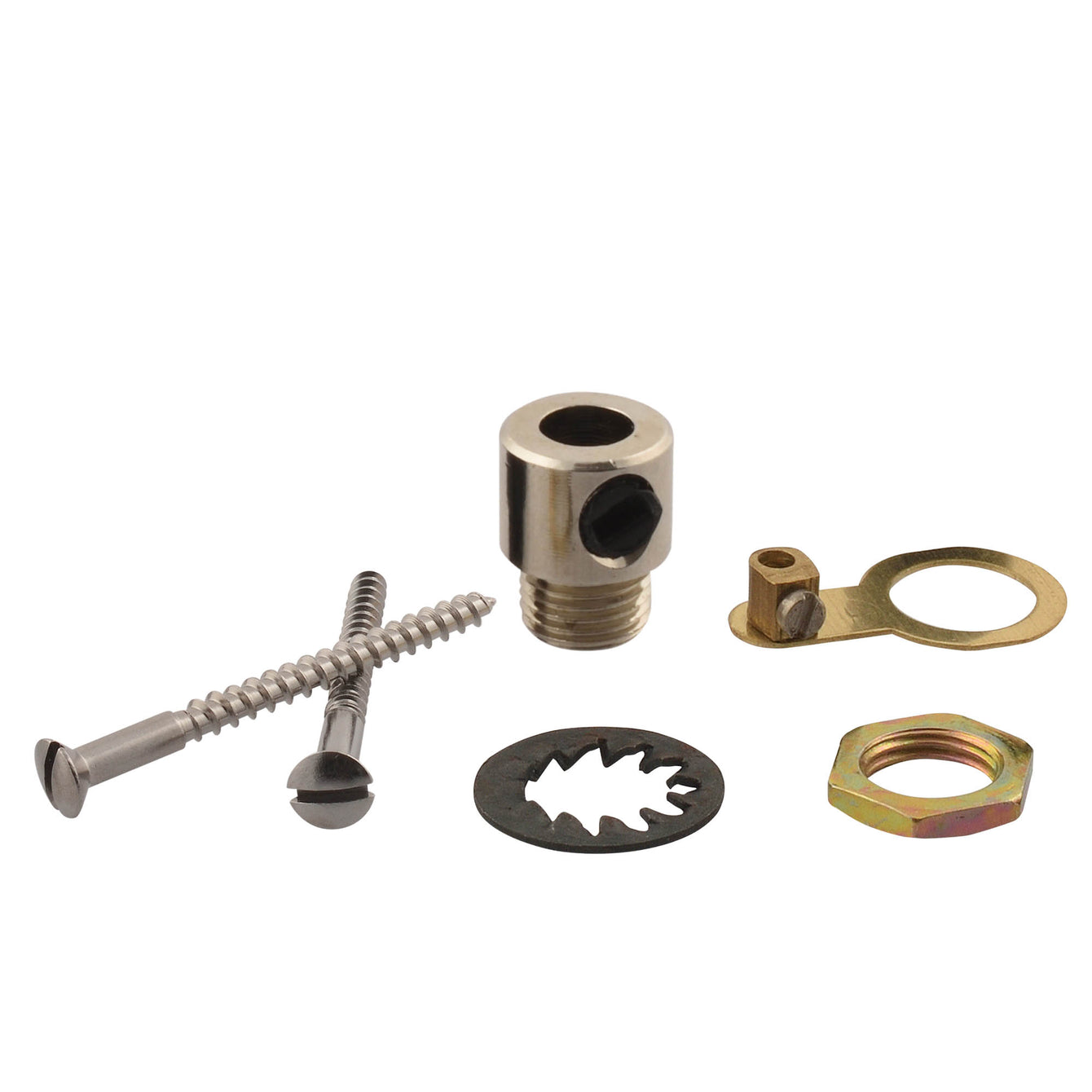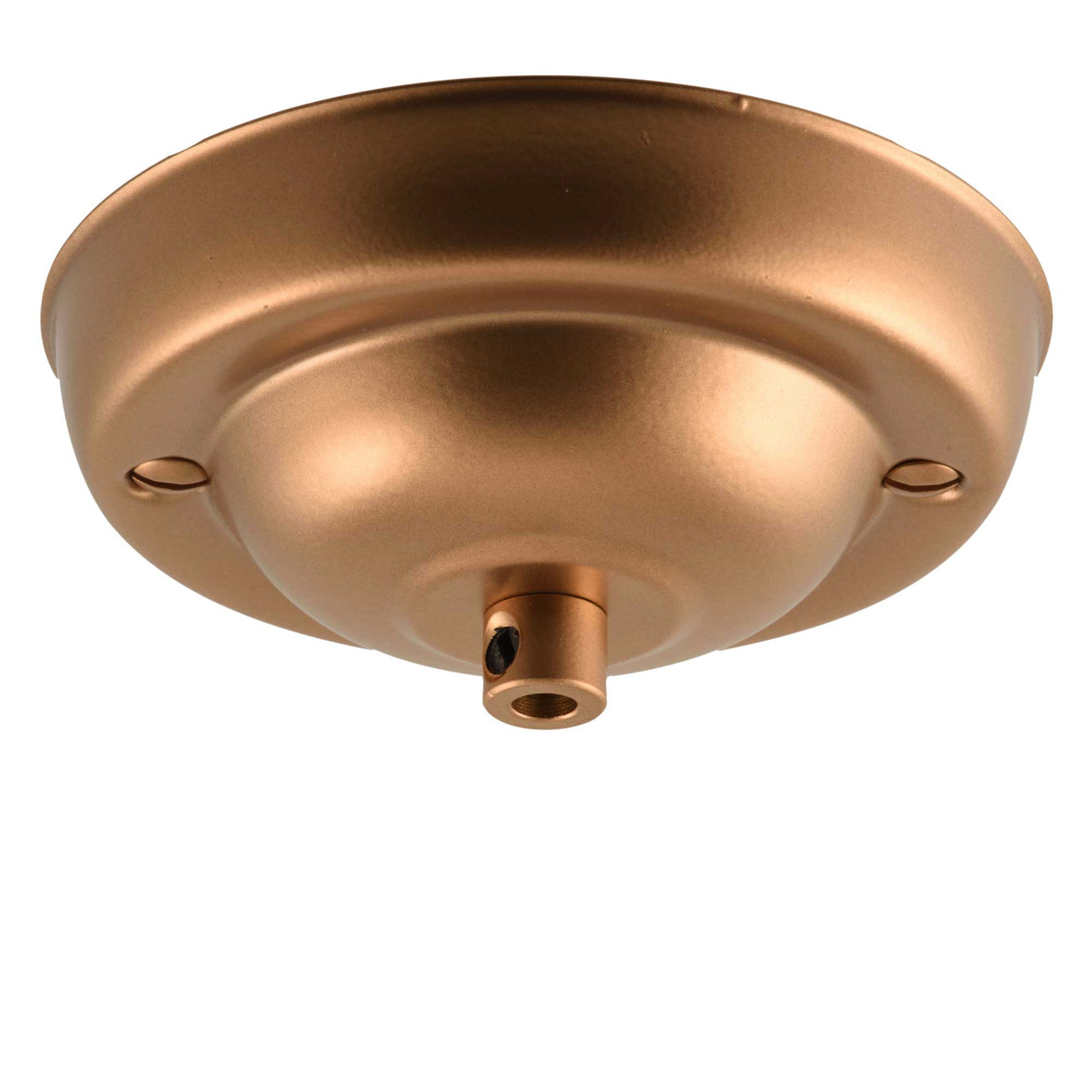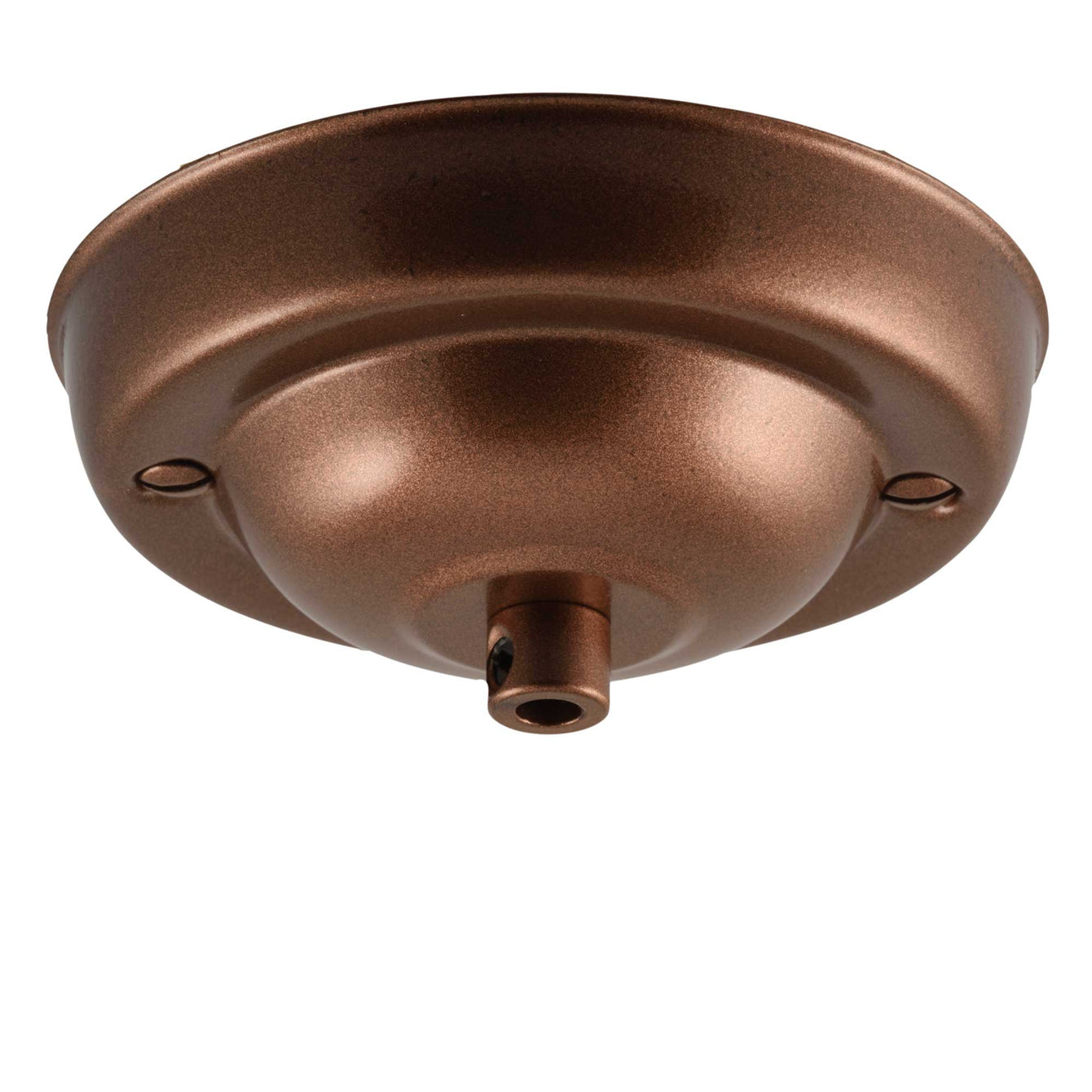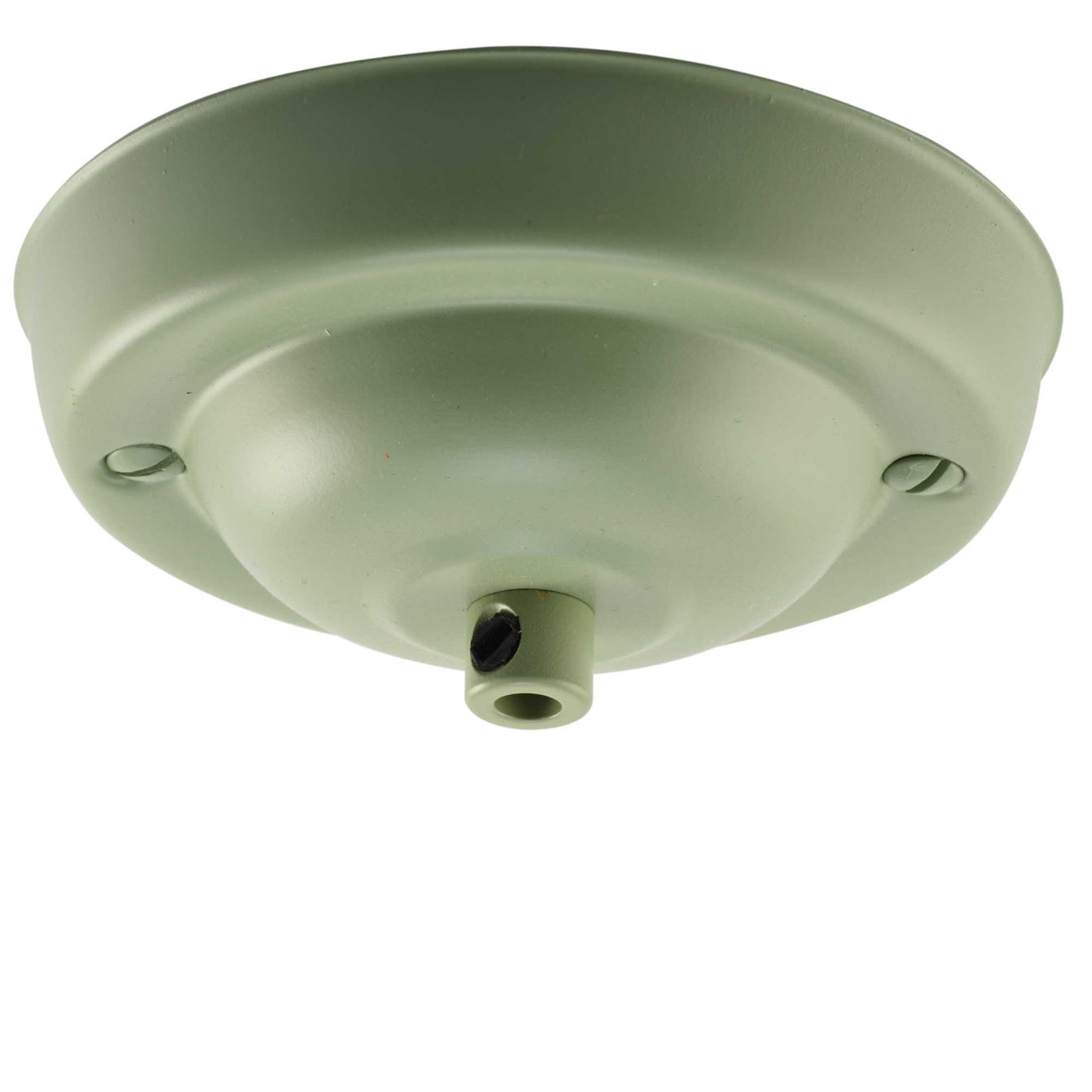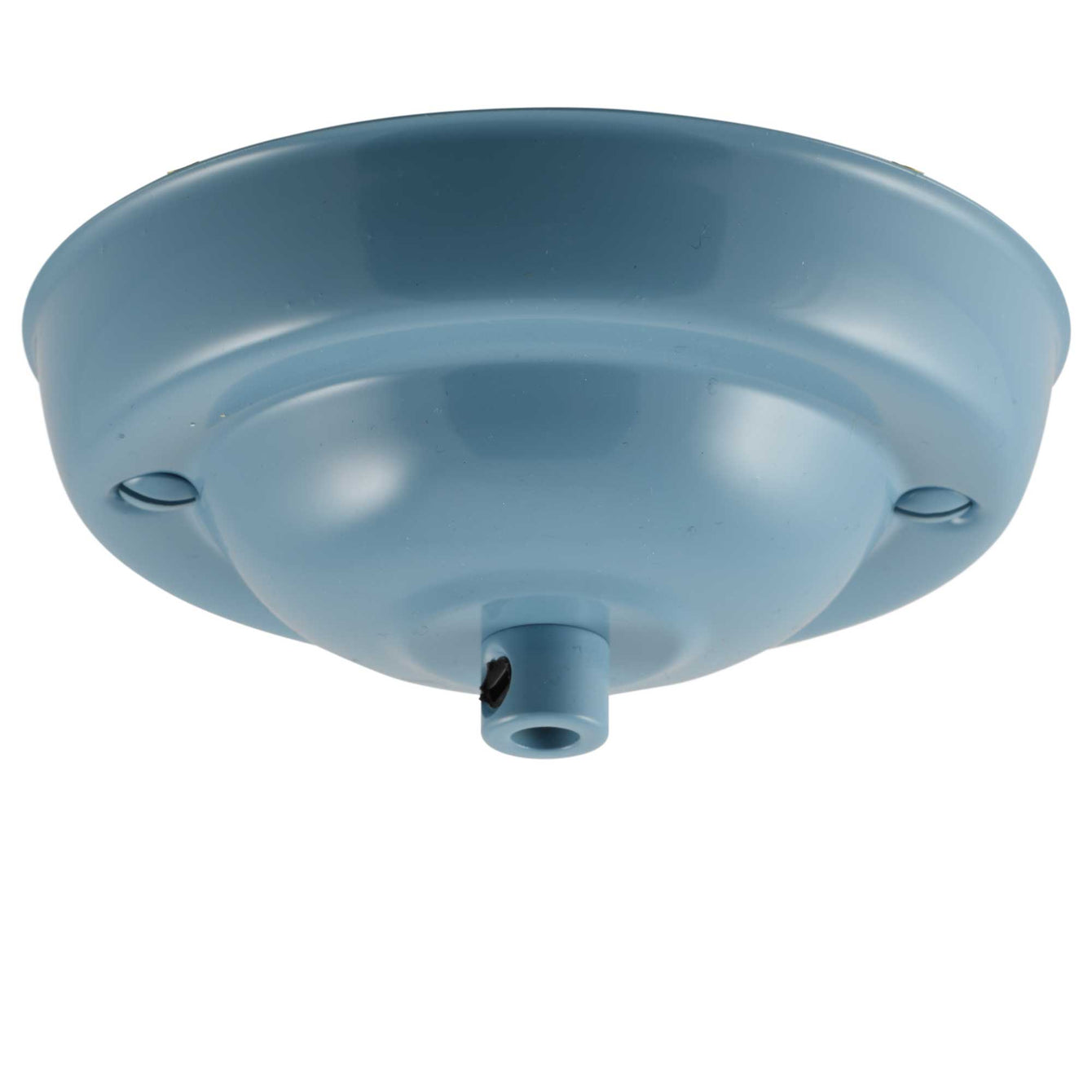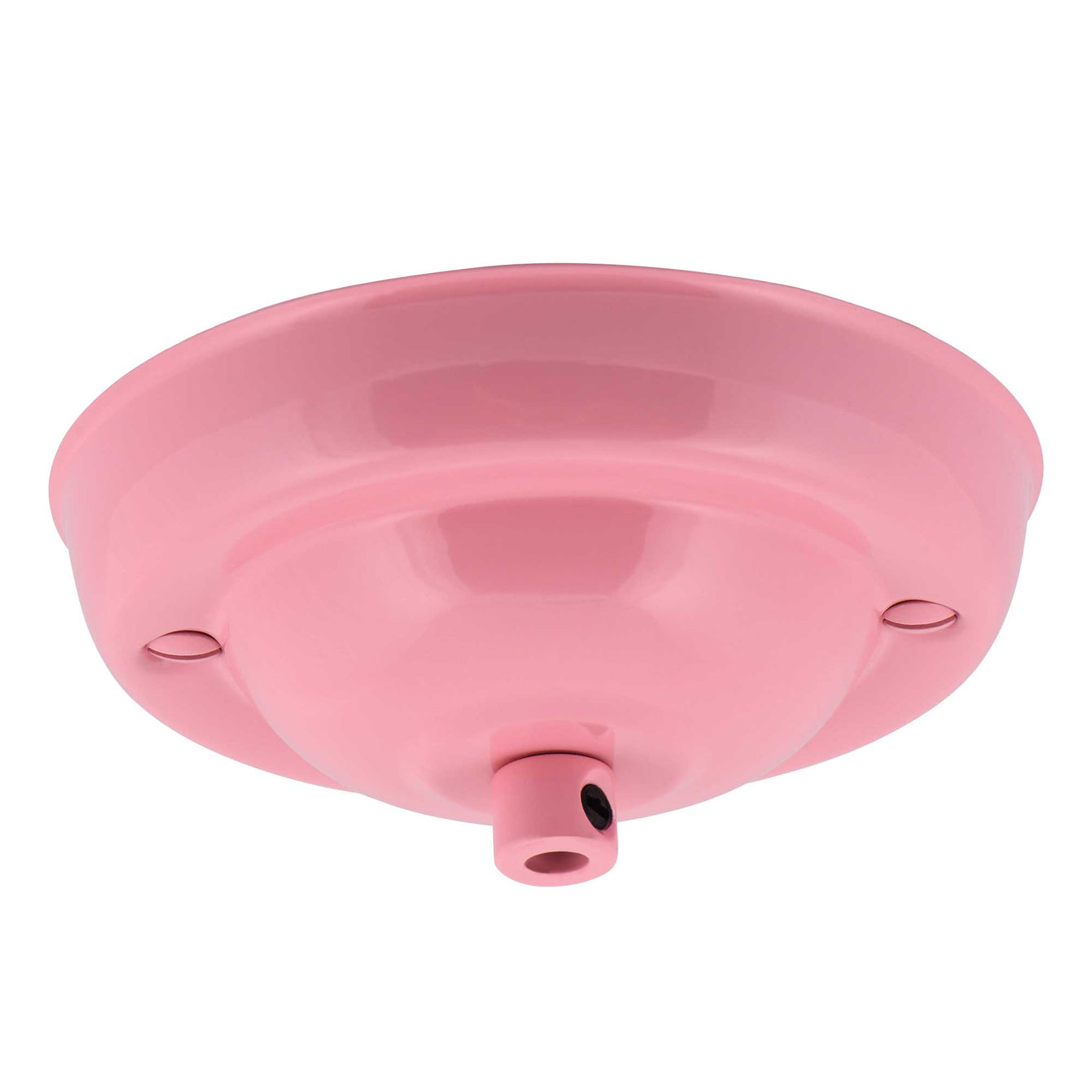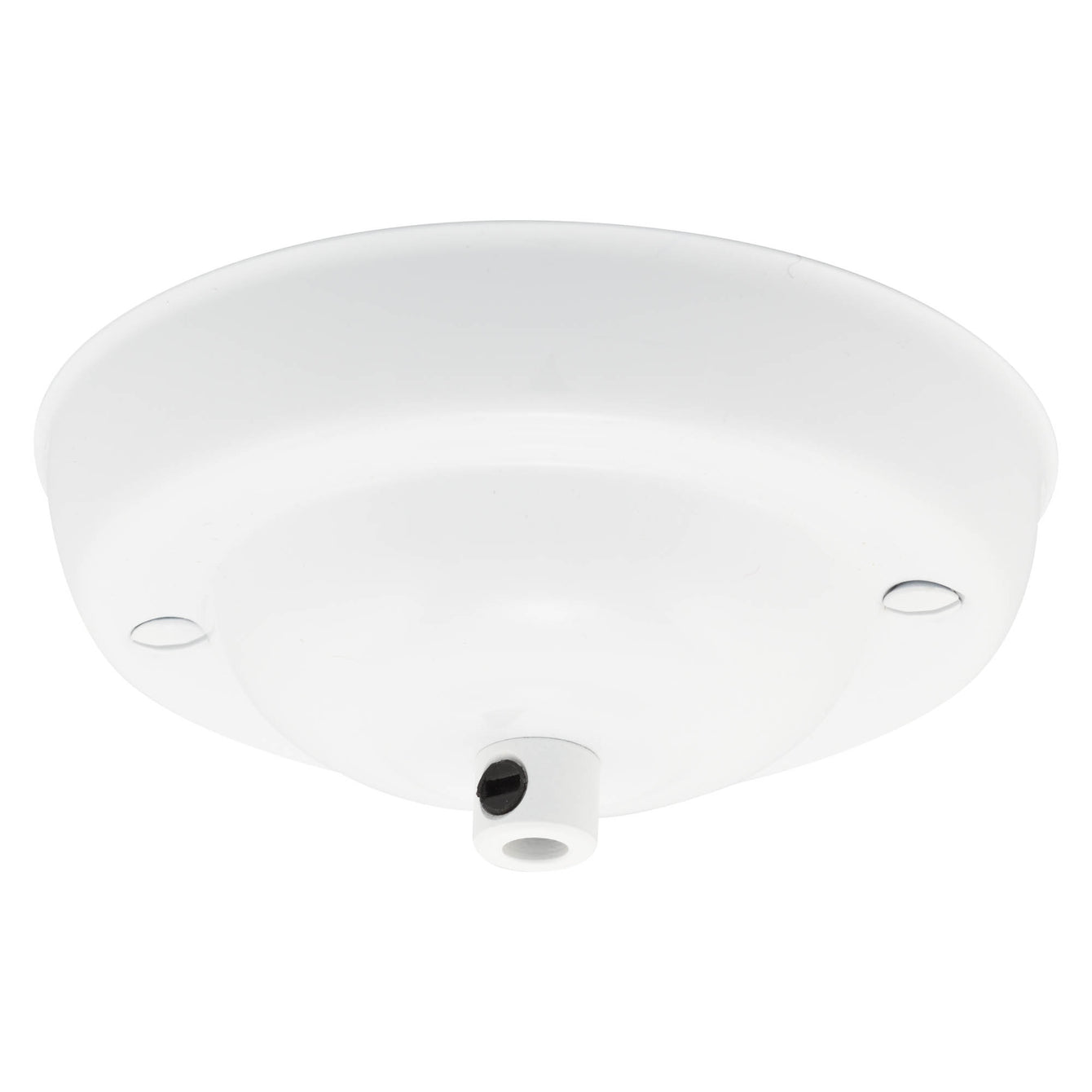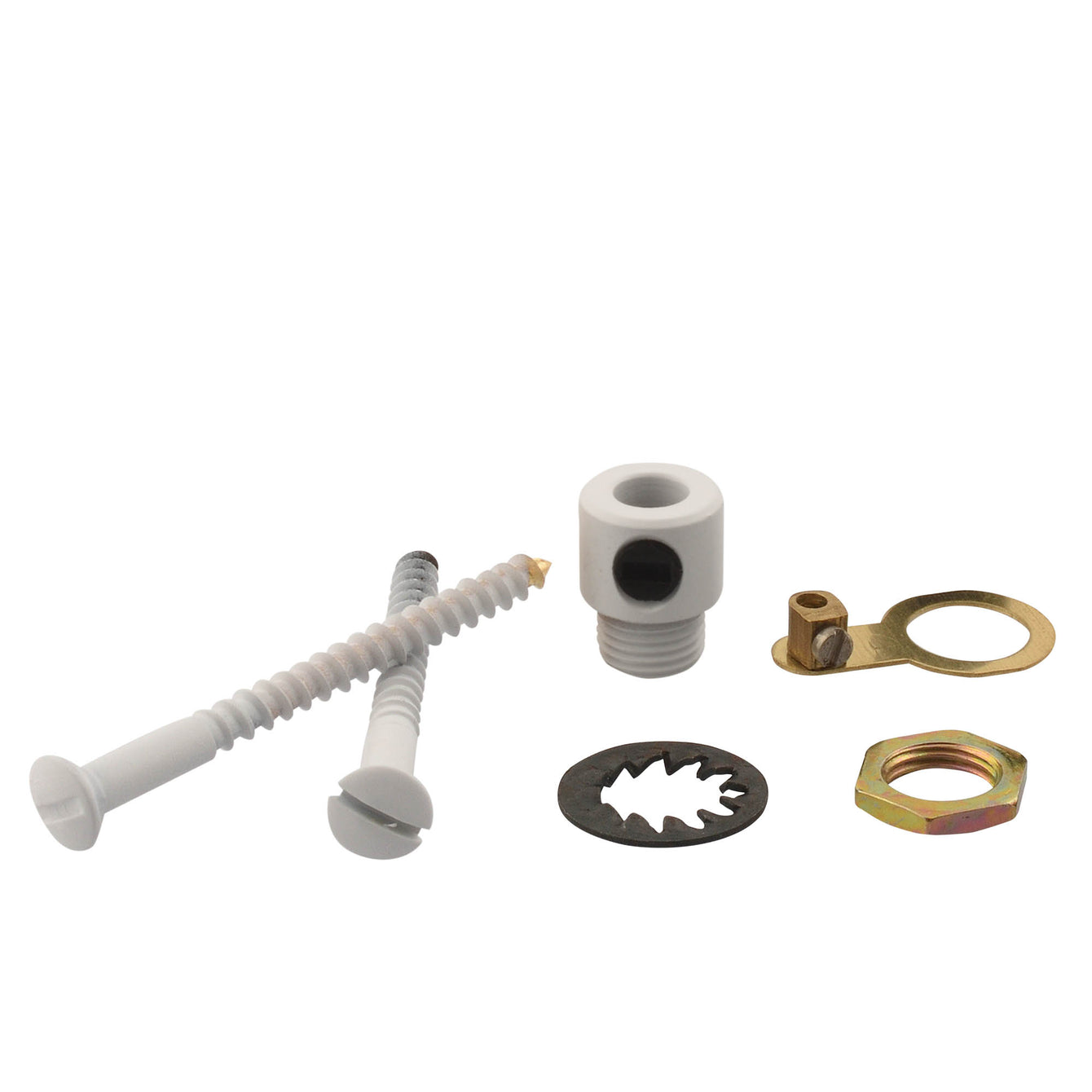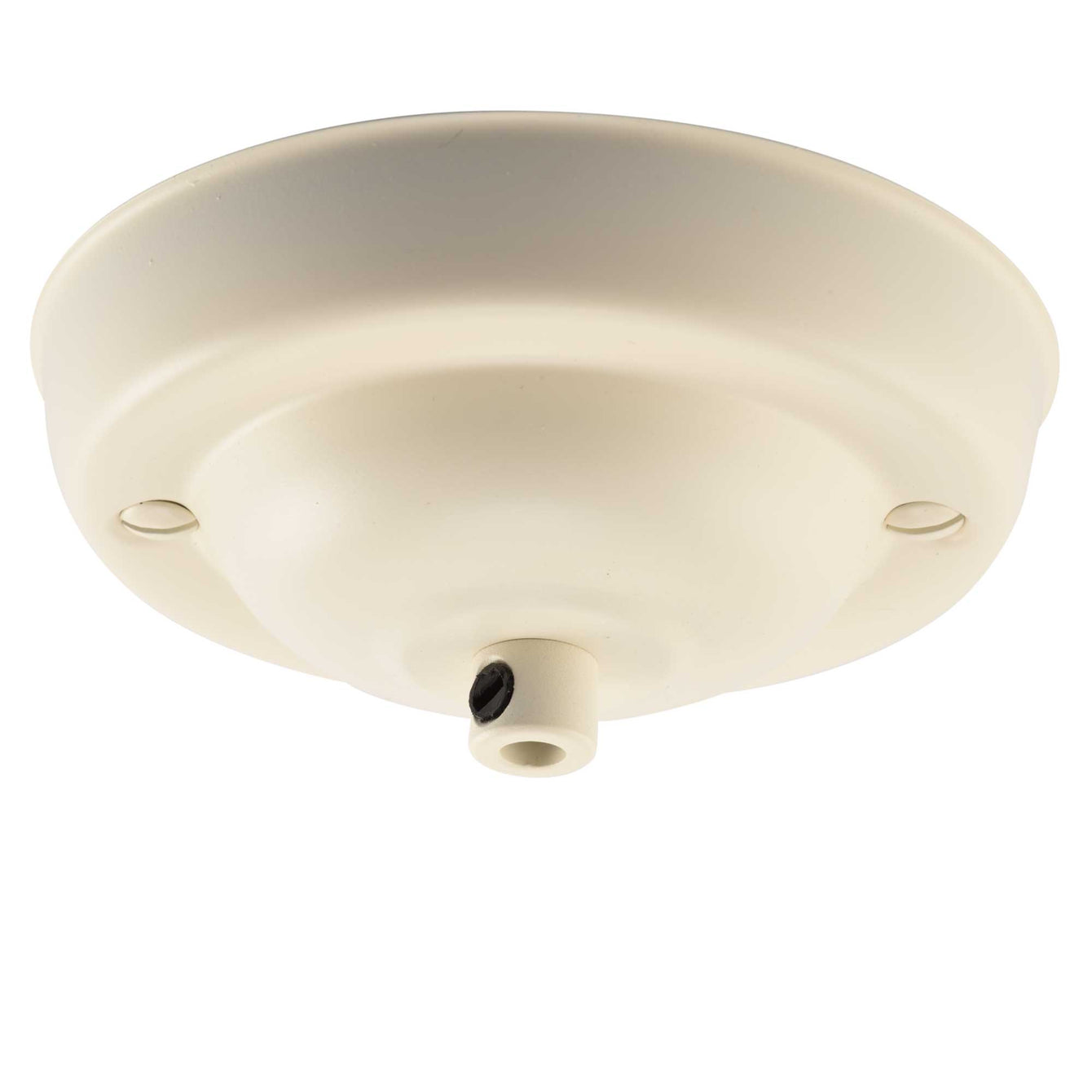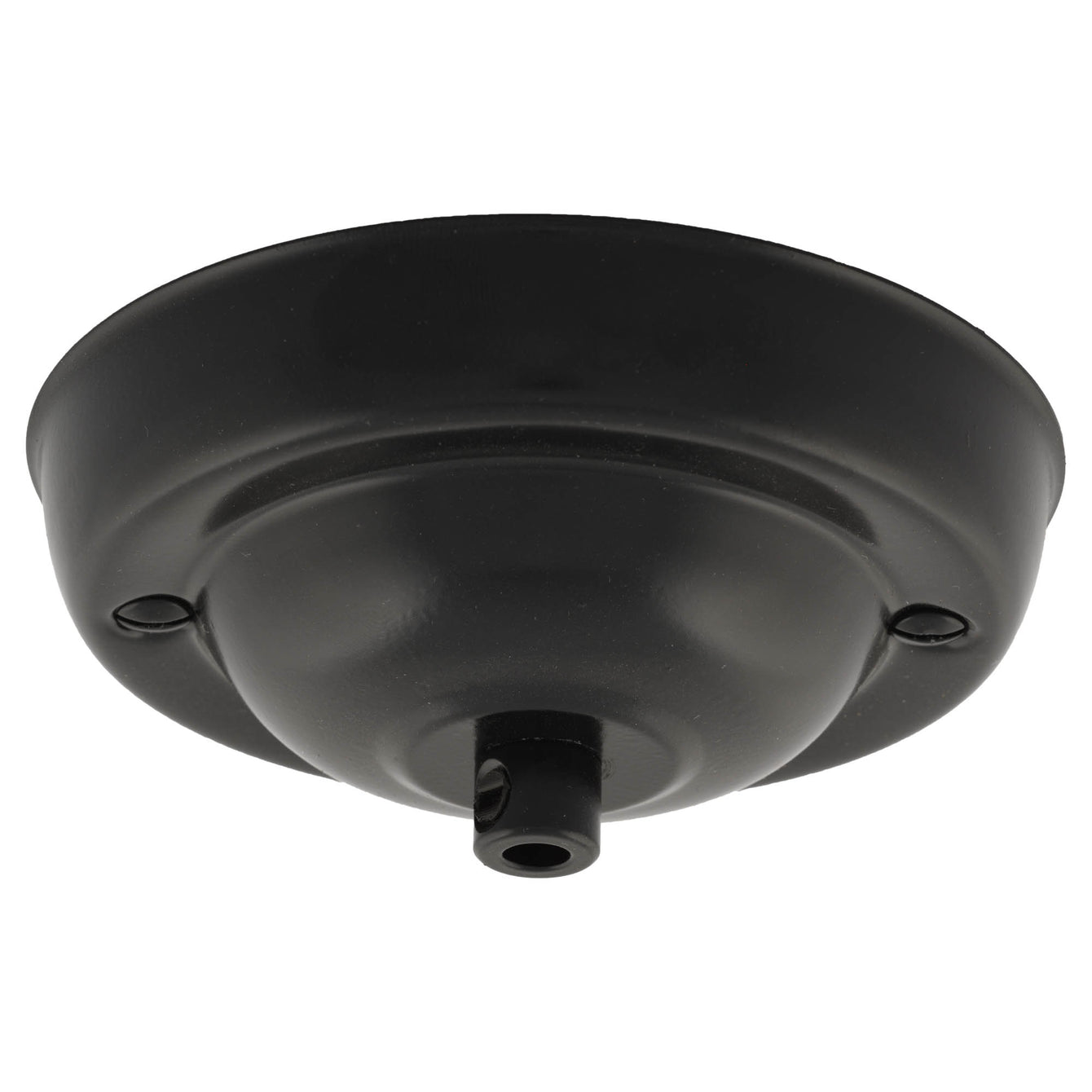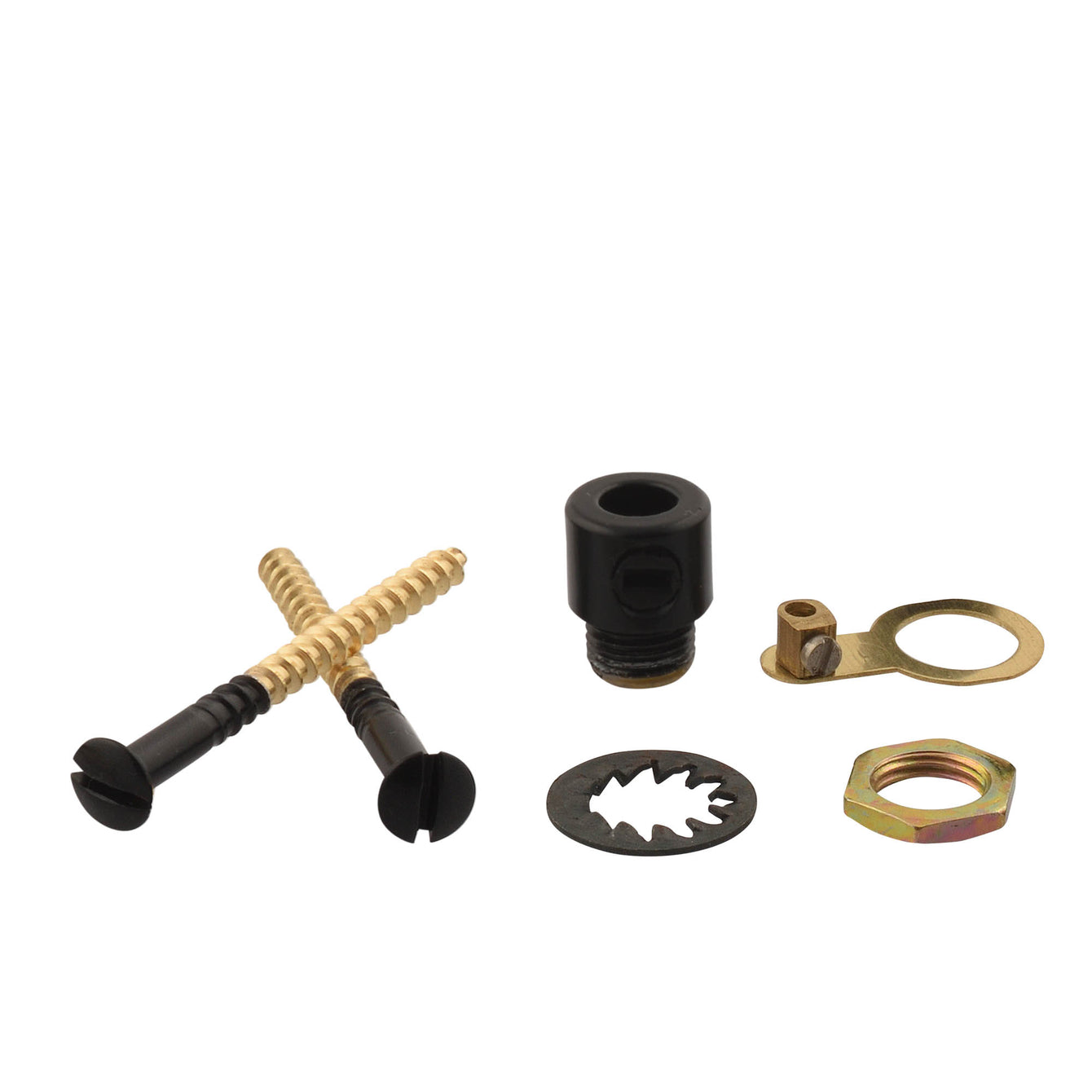 ElekTek 108mm Diameter Ceiling Rose with Cord Grip Metallic Finishes Powder Coated Colours For Light Fittings and Chandeliers
Description
Traditional and Modern Metallic and Powder Coated Finishes available - choose your Finish.
108mm Diameter, 30mm Depth
5kg / 12lb capacity
Fixing holes - 80mm Centres
10mm aperture for matching Cord Grip
Supplied with colour matching Cord Grip
Full fixings kit provided - see picture
Matching ElekTek Cable and Flex available
Fittings Kit:
Matching 10mm Male Cord Grip
2 Colour Matched slotted screws
Grip washer
Earth loop
Back-nut
Made in the UK
This ceiling rose is ideal for suspending light fittings, chandeliers and lamp/bulb installations
It is safe to suspend loads up to 5kg (12lbs).
Ensure that the screws are screwed into the ceiling joists
Before installing, switch off electricity at mains.
Ensure this product is earthed.
WARNING - ELECTRICITY CAN KILL - IF IN ANY DOUBT CONSULT A QUALIFIED ELECTRICIAN.